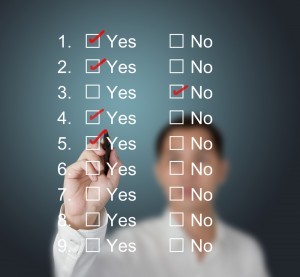 Securities Lawyer 101 Blog
Investor relations also known as stock promotion involves the publication of information about a public company to increase its stock price and trading volume. The person who publishes this information  is sometimes referred to as a "Stock Promoter".  Stock Promoters use a variety of media  including spam email, internet and direct mail newsletters, stock websites and press releases.
While investor relations activities are not per se illegal, Stock Promoters are often the target of securities enforcement actions.  
With the new rules allowing general solicitation in Rule 506(c) offerings, many investor relations firms are postioning themselves in a different role-that of publisher of information about Rule 506 offerings instead of disseminating information designed to raise a company's public trading price.
Due to the recent changes to Rule 506 that become effective on September 23,2 013, many promoters work closely with an securities lawyer to develop an effective compliance strategy for disseminating information about private placements offerings by existing public companies and private companies in going public transactions. Most often, enforcement actions concerning dissemination of information by stock promoters arises from violations of Section17(b) and Section 5 of the Securities Act of 1933, (the "Securities Act") and Section 15 of the Securities Exchange Act of 1934 (the "Exchange Act").
Securities Act Section17(b).
Section17(b) is an anti-fraud statute that requires Stock Promoters as publishers of information  to provide full disclosure of their compensation including:
♦ Type of compensation (securities or cash) received;
♦ If the compensation is in securities, whether the securities are restricted or unrestricted;
♦  Amount of securities or cash paid;
♦ Source of compensation (directly and indirectly) and if compensated by a third party shareholder or corporate entity, the shareholder or control persons of the entity must be identified by his or her individual name; and
♦ If a corporate entity is the publisher of the information, the control persons of the corporate entity must be disclosed.
Section 17(b) also requires that the Publisher disclose his or her compensation in every press release, as well as other published documents, including emails or faxes. The disclosure must state the relationship of the payer to the issuer that the Stock Promoter is promoting. In the case of an SEC reporting company engaging a Stock Promoter, the issuer should disclose the terms of the Stock Promoter's engagement including compensation in its periodic filings on the SEC's Edgar database or OTCMarkets website. Most investor relations firms fail to comply with Section 17(b).   Additionally, even where disclosures or disclaimers are included in investor relations publications, many do not comply with Section 17(b)'s specificity requirement.
Anyone who receives or reviews investor relations materials by email, hard copy, fax, website or any other media should consider the materials to be part of an illegal "pump and dump" tout unless the disclosures required by Section 17(b) are provided. It should be noted that compliance with 17(b) does not ensure compliance with the anti-fraud or registration provisions of the securities laws.
For further information about this article, please contact Brenda Hamilton, Securities Attorney at 101 Plaza Real S, Suite 201 S, Boca Raton, Florida, (561) 416-8956, by email at bhamilton@securitieslawyer101.com. This memorandum is provided as a general informational service to clients and friends of Hamilton & Associates Law Group and should not be construed as, and does not constitute, legal and compliance advice on any specific matter, nor does ths message create an attorney-client relationship. For more information concerning the rules and regulations affecting the use of Rule 144, Form 8K, FINRA Rule 6490, Rule 506 private placement offerings, Regulation A, Rule 504 offerings, SEC reporting requirements, SEC registration on Form S-1 and Form 10, Pink Sheet listing, OTCBB and OTCMarkets disclosure requirements, DTC Chills, Global Locks, reverse mergers, public shells, go public direct transactions and direct public offerings please contact Hamilton and Associates or visit http://www.securitieslawyer101.com.
Hamilton & Associates | Securities Lawyers
Brenda Hamilton, Securities Attorney
101 Plaza Real South, Suite 201 South
Boca Raton, Florida 33432
Telephone: (561) 416-8956
Facsimile: (561) 416-2855
www.SecuritiesLawyer101.com