Alert About Dormant Shell Companies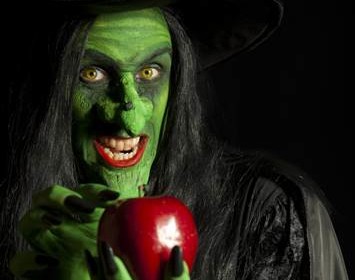 The Securities and Exchange Commission (the "SEC") as well as the Financial Industry Regulatory Authority recently issued an alert warning investors that many penny stocks touted as great investment opportunities may, in fact, be dormant shell companies. Despite the SEC and FINRA's investor alert they continue to give a "free pass" to corporate hijackers using receivership proceedings to take over dormant tickers. This method also known as the "Berney Method" was named after notorious stock promoter, lawyer, convicted felon and pedo, Peter Berney.   Hundreds of these vehicles have been put into the market place with no purpose other than selling them to fraudsters for use in pump and dump schemes. It has become common to see Berney Shells used by law enforcement in stings. Unfortunately, owners of small business are being misled into purchasing these vehicles by attorneys following in Berney's foots steps who manufacture them.  As a result, they become ensnarled in SEC actions or FBI stings. While the may publicly warn about the dangers of dormant tickers, they have taken no action whatsoever to shut down the lawyers and promoters who manufacture shells using the "Berney Method".  
"Fraudsters continue to use dormant shell company scams to manipulate stock prices to the detriment of investors," said Lori J. Schock, Director of the SEC's Office of Investor Education and Advocacy.  "Before investing in any company, investors should always check out the company thoroughly."
Gerri Walsh, FINRA's Senior Vice President for Investor Education, said, "Investors should be on the lookout for press releases, tweets or posts aggressively promoting companies poised for explosive growth because of their 'hot' new product.  In reality, the company may be a shell, and the people behind the touts may be pump-and-dump scammers looking to lighten your wallet."
Obviously, what the SEC declined to not mention is that these shells used in these campaigns are being manufactured by lawyers like Peter Berney who have given "licenses to swindle" all under the watchful of the SEC. The SEC should be issuing an alert to small businesses to avoid Berney Vehicles yet, they have not done so.
The SEC defines a shell company as one that has no or nominal operations, and either no or nominal assets, assets consisting solely of cash and cash equivalents, or assets consisting of any amount of cash and cash equivalents and nominal other assets.  Development stage companies pursuing an actual business may be an exception.
The SEC alert includes a short list of tips to help investors avoid scams involving hijacked dormant shell companies:
♦ Research whether the company has been dormant – and brought back to life.  You can search the company name or trading symbol in the SEC's EDGAR database to see when the company may have last filed periodic reports.
♦ Know where the stock trades.  Most stock pump-and-dump schemes involve stocks that do not trade on The NASDAQ Stock Market, the New York Stock Exchange or other registered national securities exchanges.
♦ Be wary of frequent changes to a company's name or business focus.  Name changes and the potential for manipulation often go hand in hand.
♦ Check for mammoth reverse splits. A dormant shell company might carry out a 1-for-20,000 or even 1-for-50,000 reverse split.
♦ Know that "Q" is for caution.  A stock symbol with a fifth letter "Q" at the end denotes that the company has filed for bankruptcy.
The Colossal Red Flags
Investors should undertake the following due diligence prior to investing in a penny stock issuer that went public in a reverse merger in addition to the SEC's suggestions:
♦ Look for repeat offenders. Hijacking dormant tickers has become a way of life for controlling shareholders, unethical attorneys and self-proclaimed "turn-around experts" and promoters. Avoid public companies that are  involved with persons that appear repeatedly especially in shells together.  This is especially true where the same plaintiff shareholder, law firm and receiver are involved in multiple dormant public companies.  

♦ Avoid companies whose large shareholders are related, by marriage or otherwise, to company service providers such as attorneys or auditors.
♦ Search the secretary of state database where the issuer was formed to determine if it had a period of dormancy followed by a corporate reinstatement. Often fraudsters do not disclose a previous dormancy in their EDGAR filings because investors might see it as a red flag.
♦ Avoid shells that have been involved in state custodianship or receivership actions. These actions are commonly used by attorney hijackers as "smoke and mirrors" to conceal the hijackings.
♦ Carefully scrutinize corporate name changes or corporate names that do not reflect the issuer's business.
♦ Avoid companies that file Forms 15 suspending the SEC 's reporting requirements after they've become delinquent with their SEC reporting obligations.
♦ Avoid companies that issue shares to a receiver or "turn-around expert" for his services – legitimate receivers and/or turn-around experts rarely, if ever, become shareholders of the companies they represent, as it is a breach of their fiduciary duties to the corporation.
The Victims in Corporate Hijackings
For the legitimate shareholders and management, it is time-consuming and costly to regain control of a hijacked entity. The hijacked entities are created solely to be used in pump and dump schemes, and at the end of the day, unwary investors are the victims.
Small companies that public are penny stocks and many go public for all the right reasons. Unfortunately, they too are the victims in the dormant shell company schemes. They are being targeted by custodianship Shell purveyors (often jammed up lawyers) and ensnarled in investigations. The SEC should protect small businesses who seek to enter the public markets even the penny stock markets and the agency has failed miserable int his respect. Hundreds of these vehicles have been manufactured under the SEC's watch.
For more information about how to avoid fraud, visit www.investor.gov.
For further information about this article, please contact Brenda Hamilton, Securities Attorney at 101 Plaza Real S, Suite 202N, Boca Raton, Florida, (561) 416-8956, [email protected] or visit www.securitieslawyer101.com.  This memorandum is provided as a general informational service to clients and friends of Hamilton & Associates Law Group and should not be construed as, and does not constitute, legal advice on any specific matter, nor does this message create an attorney-client relationship.  Please note that the prior results discussed herein do not guarantee similar outcomes.
Hamilton & Associates | Securities Lawyers
Brenda Hamilton, Securities Attorney
101 Plaza Real South, Suite 202 North
Boca Raton, Florida 33432
Telephone: (561) 416-8956
Facsimile: (561) 416-2855
www.SecuritiesLawyer101.com