The Operation "Shell Expel" Facade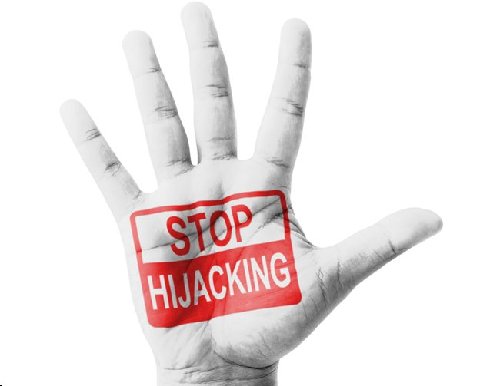 Operation Shell-Expel was announced by the SEC in 2012. Since then the Securities and Exchange Commission (SEC) has repeatedly announced the success of its efforts by issuing trading suspensions of more than 800 shell companies. Despite this, the SEC has not explained how it is that hundreds of publicly traded companies are simply laying around.  Additionally, no explanation has been given as to what action the SEC  has taken against the lawyers responsible for flooding the public markets with hundreds of hijacked companies including those created by bogus custodianship and/or receivership actions.
Corporate hijackings have plagued the microcap markets for decades. Even a minimal review of a few of the suspended companies is disappointing because it reveals that the SEC trading suspensions were years too late. Many of the suspended companies were hijacked years ago and the restructured public entities remain in the hands of fraudsters, primarily complicit attorneys who sell the vehicles to their clients.  These corporate hijackers aren't hard to find, they operate openly and even advertise their illegal activity.   Many hijacked and recycled shell companies can be traced to felonious lawyers and FBI stings, like "Operation Bermuda Short". Many believe that a handful of securities lawyers like Peter Berney, were given a "license to swindle" by corrupt regulators who ignored their duty to protect investors and small companies seeking to go public.  These individuals are responsible for flooding the public markets with hundreds of shell companies that have been used in pump and dump schemes  resulting in hundreds of millions of dollars of investor losses all under the watch of the SEC.
Dormant shells are always ripe targets for hijackers using custodianship or receivership action filed in state court.  Then they install their own officers and directors, who inform the transfer agent of the change.  And then, in a great many cases, they pump and dump the stock.  That is what Operation Shell-Expel is meant to prevent, yet regulators  have taken relatively few actions against the hijackers themselves who put these illegally obtained vehicles into the market place.
Once a stock has been suspended from trading, it cannot return to "normal" trading on OTC Link unless the company provides updated financial information to prove it's actually operational.  That is mandated by SEC Rule 15c2-11, which requires that a sponsoring market maker file a Form 211 on behalf of the company.  It's extremely rare for a company to fulfill this requirement, and so trading suspensions essentially render the shells worthless and useless to scam artists.
What it omits to note is that many of these companies or their cusips have already been used in illegal schemes.  An example is Grifco International, Inc. (GFCI), which was featured on a recent list of suspensions.  The Grifco shell was sold by notorious shell peddler John Jarvis to the equally notorious Jim Dial in late 2004, and was used in an elaborate pump and dump.  Eventually Dial (and Jarvis's brother Evan "Nick" Jarvis) went to prison, though it took the authorities until 2010 to get around to acting. Five years later the ticker was suspended.
While Operation Shell-Expel has its merits, the SEC needs to make a greater effort to identify and sanction shell hijackers.  They don't steal just one shell; they steal hundreds, often working with attorneys and promoters.  In many instances, corrupt attorneys like Peter Berney and others are responsible for the hijackings. Some of these shells are sold to legitimate private companies that don't realize what damage will be done to them until it's too late to stop it particularly where the company find itself the victim of a securities lawyer with a "license to swindle" like Berney.
For further information about this securities law blog post, please contact Brenda Hamilton, Securities Attorney at 101 Plaza Real S, Suite 202 N, Boca Raton, Florida, (561) 416-8956, by email at [email protected]   This securities law blog post is provided as a general informational service to clients and friends of Hamilton & Associates Law Group and should not be construed as, and does not constitute, legal and compliance advice on any specific matter, nor does this message create an attorney-client relationship. Please note that the prior results discussed herein do not guarantee similar outcomes.
Hamilton & Associates | Securities Lawyers
Brenda Hamilton, Securities Attorney
101 Plaza Real South, Suite 202 North
Boca Raton, Florida 33432
Telephone: (561) 416-8956
Facsimile: (561) 416-2855
www.SecuritiesLawyer101.com