Utah Registry Established For White Collar Criminals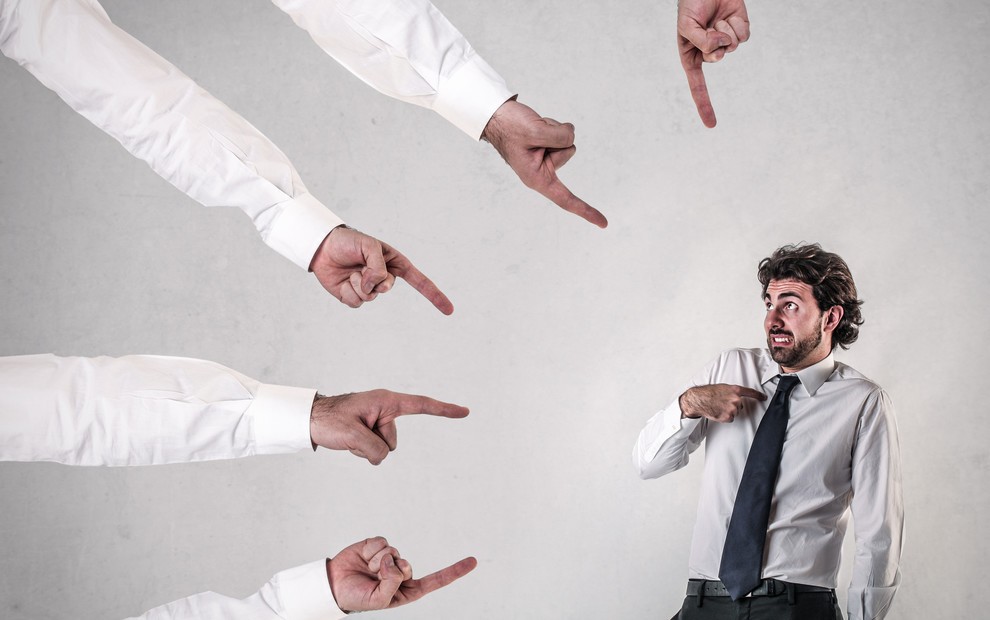 Last week, the Utah legislature passed a law that will create a white-collar offender registry. Similar to a sex offender registry, it will offer a website where anyone interested can view photos of convicted white collar criminals, along with their vital statistics. It will include anyone who's been convicted of a finance or fraud-related crime—securities fraud, mortgage fraud, money laundering, Ponzi schemes—since 2005. An initial conviction will place the offender on the site for ten years; his third will land him there permanently. The only way out is for him to make full restitution to his victims.
Some commentators object that the registry will stigmatize reformed white-collar criminals who intend to stick to the straight and narrow, but as anyone who's followed financial crime knows, the rate of recidivism is extremely high. Con artists of all kinds seem to be born, not made, and often find it impossible to resist the lure of an easy score. Many of their victims are not financially sophisticated; the elderly are often targeted. Utah senator Curt Bramble argues that they can't be expected to go looking for court records or make freedom of information requests to learn whether the person they may entrust their savings to is a crook.
Consider the case of  Securities Attorney Peter Berney, for example. In the 1990s and the first decade of this century, he specialized in what were once known as "box jobs." He'd create fraudulent companies, often by hijacking dormant shells for reverse mergers, and install nominee officers who would put much of the companies' stock into the hands of promoters. The promoters would then promote, and the stock would be pumped and dumped, leaving unwary investors holding the bag. Berney was indicted twice for securities fraud and related crimes, and eventually pled guilty to some of the charges lodged against him. He also served as a witness against his co-defendants. In connection with that dubious service, he remained free on bail for years, and during that time continued to hijack and sell dormant shell companies for use in reverse mergers, just as he'd done before-except turning in his own clients who purchased the vehicles from him. The shells ended up on the hands of other career criminals who, like Berney, received a "license to swindle".
Legislators in that state hope the new Utah law will help protect the public from people like Stone and Berney. Unfortunately, Utah's law does not have ability to forewarn victims of individuals like Berney. Utah has long been a hotspot for financial crime says the Salt Lake Tribune, because Mormons tend to be overly trusting of people who share their faith.
The Utah registry has already attracted a great deal of attention. There is no doubt in the coming months other states will consider similar legislation. It seems likely a number of them, especially those where financial crime is rampant, will create their own programs. The advantage is obvious: potential victims will have an easy way to check out people who are, in one way or another, soliciting an investment. A registry of criminals won't, of course, offer full protection, as many financial wrongdoers are charged civilly rather than criminally. Some like Sater, are never held accountable because of sealed dockets. But it's a good start.
For further information about this securities law blog post, please contact Brenda Hamilton, Securities Attorney at 101 Plaza Real S, Suite 202 N, Boca Raton, Florida, (561) 416-8956, by email at [email protected] or visit www.securitieslawyer101.com.   This securities law blog post is provided as a general informational service to clients and friends of Hamilton & Associates Law Group and should not be construed as, and does not constitute legal advice on any specific matter, nor does this message create an attorney-client relationship. Please note that the prior results discussed herein do not guarantee similar outcomes.
Hamilton & Associates | Securities Lawyers
Brenda Hamilton, Securities Attorney
101 Plaza Real South, Suite 202 North
Boca Raton, Florida 33432
Telephone: (561) 416-8956
Facsimile: (561) 416-2855
www.SecuritiesLawyer101.com