Operation Shell Expel in Retrospect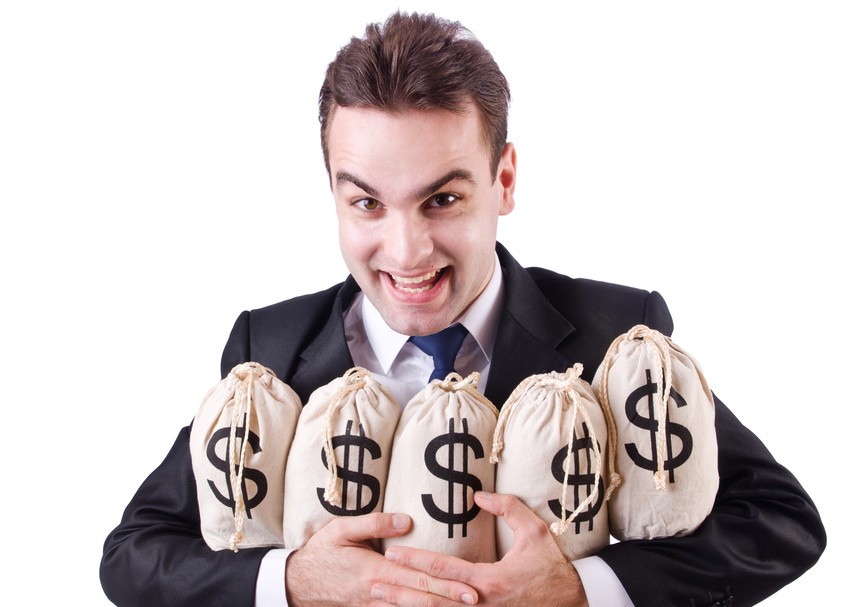 Published on: May 10, 2018
When Jay Clayton was sworn in as Chairman of the Securities and Exchange Commission (SEC) in May 2017, he was perceived as a business-friendly choice.  While he is indeed committed to creating new opportunities for public companies and investors alike, he's also indicated an interest in enforcement initiatives intended to protect those investors.  That's all very well; stimulating investment and protecting investors is, after all, a large part of the SEC's mission.
But Clayton took some observers by surprise when, not long after his swearing-in, he announced his intention to deal vigorously with fraudulent Initial Coin Offerings (ICOs) and other questionable cryptocurrency ventures.  Most public crypto companies are OTC issuers.  In the first half of 2017, denizens of penny stock world were as excited about the possibilities of ICOs as they were about marijuana stocks in the first half of 2014.  Over the past year, the SEC has taken the edge off that excitement by suspending trading in a number of public companies planning ICOs, and has litigated a handful of private entities planning on selling coins or tokens.
Perhaps Clayton heeded the words of former SEC Commissioner Joseph Grundfest, who said last fall that "ICOs represent the most pervasive, open and notorious violation of federal securities laws since the Code of Hammurabi.  It's more than the extent of the violation.  It's the almost comedic quality of the violation."  That would accurately describe the "troptions" ICO announced to great fanfare by Garland Harris, CEO of Strategic Global Investments, Inc (STBV), a hopeless company with a bad history that includes a 1:10,000 reverse split, or Munchee, Inc, a private block-chain-based restaurant review service that hoped to raise $15 million selling tokens of doubtful value.  The SEC obtained an injunction to put a stop to Munchee's ICO, and suspended trading in STBV, relegating the stock to the Grey Market.
In January, Clayton doubled down in a speech:
"I doubt anyone in this audience thinks it would be acceptable for a public company with no meaningful track record in pursuing the commercialization of distributed ledger or blockchain technology to (1) start to dabble in blockchain activities, (2) change its name to something like "Blockchain-R-Us," and (3) immediately offer securities, without providing adequate disclosure to Main Street investors about those changes and the risks involved."
But are ICOs really the worst the penny market has to offer?  Probably not.  Clayton appears to be aware of that.  In April, he addressed the issue at a conference in Chicago:
"The fraudsters flocked to the new and attractive [ICO] space.  I guess that shouldn't surprise me, but it does—and the amount of fraud that exists and has existed in the penny-stock space.  Both of these issues trouble me.  I believe we must continue to explore whether our regulatory approaches appropriately protect retail investors. "
He also announced three round-tables intended to provoke discussion of three different topics of interest to the regulator.  The third, planned to take place in the fall of 2018, will center on combating retail fraud:
"I believe we must continually explore whether our regulatory approaches appropriately protect retail investors from fraud, including in the markets for digital assets and penny stocks.  Just as with other areas of our mandate, I do not believe one size fits all here.  Said more specifically, one year into this job, the relative propensity for fraud in the digital asset and penny stock markets continues to surprise and trouble me."
Clayton's remarks are surprising and encouraging; SEC chairmen rarely give much thought to the penny market.  We'd like to suggest he turn his attention to the persistent problem of dormant public shell companies. We have blogged repeatedly that the failure of the SEC to address dormant public shells is the greatest enforcement failure of the last decade.
Operation Shell Expel
Dormant public shells are in most cases companies whose management has abandoned them.  Since management hasn't kept up with required filings in the companies' states of domicile, their corporate status is in default or has been revoked "administratively".  Since the revocation is administrative, the issuer can be revived by filing the late reports and paying fees owed to the state of domicile.  Dormant shells are ideal targets for shell peddlers who buy some stock and then petition a state court for custodianship or receivership.  Custodianship petitions are complex, requiring the applicant to answer a series of questions intended to protect all of the shell's current shareholders.
In Nevada, for example, he must provide a list of previous applications for custodianship in any jurisdiction, and, if the applications was granted, state what duties he performed in connection with them.  He must also show that he's attempted to contact the last known officers and directors of the company for which the custodianship is sought.  He is also expected to disclose any previous investigations of him by law enforcement, the Financial Industry Regulatory Authority (FINRA), or the SEC.  He must also submit an affidavit attesting to the truth of his answers.
Unfortunately, many custodianship and receivership applications contain false statements.  The judge assigned to the case has no way of knowing whether the applicant's submissions are true.  He relies on the affidavit, which he expects was sworn in good faith, and often his reliance is unjustified.  Once custodianship is granted—and most are granted automatically—the new custodian will have complete control of the company.  Again in Nevada, he'll be expected to amend the company's corporate charter within ten days.
The amendment must include a statement indicating he attempted without success to contact management, and that he is "continuing the business and attempting to further the interests of the shareholders."  He also needs to schedule a shareholder meeting.  Usually these meetings—if they happen at all—are held in the custodian's own office, and he's the only shareholder present.  Only very rarely are other shareholders actually informed of the meeting.  The custodian reports to the court on his progress, and once again, the court makes no attempt to verify what he says.
He'll then reinstate the entity in its home state and pay any back fees owed.  He must also contact the transfer agent and inform him that he's now in charge.  The next step is to find a buyer.  The buyer will usually be the owner of a private company who wants to take it public.  Sometimes the resulting reverse merger will go smoothly, but often it will not.  Many dormant shells have skeletons in the closet:  vast amounts of toxic debt, illegally issued shares, former insiders who own control blocks of shares through nominee companies, and more.  At any time from the moment a petition for custodianship is filed, the company's stock may be the subject of a pump and dump operation.
Shell vendors can acquire their inventory in other ways, though hijacking is perhaps the most popular.  They may simply buy them from owners who're no longer interested in running a public company, they may acquire them from other vendors, or they may even acquire them in bankruptcy proceedings.
The SEC has long been aware of the problem.  Back in the 1990s, Peter Berney created a large number of shells, often hiring crooked attorneys to write S-1 offerings registering them with the SEC.  Berney was indicted twice around the turn of the century, and pled guilty to some of the charges lodged against him.  He testified against his lawyer colleagues, and in return for that cooperation he was allowed to remain free on bail.  Perhaps because the government hoped to use him in stings targeting other penny crooks, he was permitted to continue to hijack and sell dormant shells.  Berney was able to obtain orders in connection with his custodianship petitions because he lied in them.
Another famous shell salesman of the early 2000s was Canadian Sandy Winick.  Winick is not only a shell vendor; in the course of his career he's committed many different kinds of crimes, and was arrested, along with a number of accomplices, for some of them in 2013.  In July 2015, he pled guilty to two of the charges against him, and in August 2016, he was sentenced to 6.5 years' incarceration, including time served, which was about three years.  Winick will soon be free to scam again.
In 2009, three years before his arrest, he was charged by the SEC with "illegal stock distribution through corporate spinoffs."  The action had to do with First Canadian American Holding Corporation (FCAH), a public company.  FCAH (now called Blackout Media; BKMP) was originally a Nasdaq-listed company called Adatom.com.  When it was delisted in the dot.com crash, Winick acquired 83 percent of its stock.  Between April 2002 and May 2004, he spun off 59 wholly-owned subsidiaries through unregistered distributions of their securities to FCAH shareholders.  The FCAH shareholders included Winick himself, as the largest, his wife, some entities he controlled, four of his friends, and about 1,900 members of the public.  He gave himself restricted stock, but illegally awarded "free trading" shares to the others.
Winick had created for himself a large inventory of shells.  To go with them, in July 2002 he formed First Public Securities Transfer Corp., a transfer agent in Oregon, installing David Korem, son of the founder of the Dominion of Melchizedek, a fake country, as its manager.  For obvious reasons, it's very handy for shell vendors to control transfer agencies.  No questions will ever be asked about stock issuances, or perhaps even illicit cancellations.  Winick sold his shells for $50,000 to $100,000 in cash, stock, or stock and cash.  Quite a few of the companies he sold were subsequently used in pump and dump operations.  By the time the SEC complaint was filed in 2009, only one of the FCAH subsidiaries was an SEC registrant.  Eleven were Pink, and 37 traded on the grey market.  In 2007, the SEC suspended trading in five of the subsidiaries because they'd been aggressively touted.
Berney and Winick were far from being the only shell peddlers in the business, though they were among the most successful.  Pump and dump plays were on the rise, as were other types of securities manipulation.  And so the SEC launched Operation Shell Expel.  The program's debut came unannounced.  On May 14, 2012, the agency suspended trading in 379 dormant shell companies.  The idea was to shut the companies down "before they could be hijacked by fraudsters and used to harm investors through reverse mergers or pump-and-dump schemes."  Even more dramatically, Enforcement's Robert Khuzami said, "Empty shell companies are to stock manipulators and pump-and-dump schemers what guns are to bank robbers—the tools by which they play their illegal trade."
So many suspensions on the same day took Pennyland by surprise.  Some, perhaps most, of the companies affected were truly dormant.  They had no management and barely traded.  Others, like Firamada Inc. (FAMH), had been famously promoted in the past.  They would, at least, be pumped no more.
Although the name "Shell Expel" suggested the 379 stocks would somehow be cast into the outer darkness, never to be seen again, that wasn't quite the case.  By law, all SEC trading suspensions are temporary, and are limited to 10 trading days.  In the distant past, the agency rolled suspensions over, determining every 10 days whether the suspension merited continuation.  In 1973, trading was suspended in the stock of a company called Canadian Javelin, Ltd, and that suspension was rolled over for more than a year.  Canadian Javelin was, in fact, a terrible company run by a scoundrel; the SEC eventually took other enforcement actions against it.
Ordinarily, the lengthy suspension would not have been a cause for concern.  But an individual named Samuel H. Sloan, who according to court documents "owned 13 shares of the stock and who had engaged in substantial purchases and short sales of the stock," took the matter to federal district court.  He lost, and filed a petition appealing the case.  In 1975, the Second Circuit dismissed as frivolous all of Sloan's claims, "except his allegation that the 'tacking' of 10-day summary suspension orders for an indefinite period was an abuse of the agency's authority and a deprivation of due process."
The SEC appealed to the Supreme Court, where it lost.  The opinion was delivered in 1978 by William Rehnquist, who later became Chief Justice.  He concluded that, among other things, "the Commission does not have the authority under 12(k), based upon a single set of circumstances, to issue a series of summary orders that would suspend trading in a stock beyond the initial 10-day period," and added that "the language of the statute establishes the 10-day period as the maximum time during which stock trading can be suspended for any single set of circumstances."  And so ever since, all SEC suspension expire automatically after ten trading days.  A second suspension can only be imposed for entirely different reasons.
That does not mean everything returns to normal for suspended stocks when a suspension ends.  While the stock is on ice, it loses compliance with SEC Rule 15c-211.  Every suspension notice specifies:
Brokers and dealers should be alert to the fact that, pursuant to Rule 15c2-11 under the Exchange Act, at the termination of the trading suspension, no quotation may be entered unless and until they have strictly complied with all of the provisions of the rule.
In order to regain compliance with the rule, the company must find a market maker willing to sponsor the stock and file a Form 211 with the FINRA).  FINRA must then accept the 211.  That happens only very rarely.  Market makers are not allowed to accept remuneration in return for their sponsorship, and so are reluctant to spend time and assume potential liability for a problematic company.
And so the formerly suspended stock will trade on what's called the "grey market," where it will almost certainly die a slow and painful death.  If after a few years it no longer trades at all, FINRA will deem it an inactive issuer and delete its stock symbol.
That is what the SEC found so useful about Operation Shell Expel.  Although the targeted stocks would continue to trade on the greys, they'd become what's known as "zombie tickers," with no bid, no ask, and no future.  Grey market companies are of no use or interest to corporate hijackers or to pump and dump artists.
Following on the impressive start to Operation Shell Expel, the SEC suspended 61 shell companies in 2013,  255 in 2014, and 128 in 2015.  And then, inexplicably, it seemed to lose interest in the program.  In 2016, there were only 19 suspensions Shell Expel suspensions.  No number has been offered for 2017, and there have been no mass suspensions so far this year.  That can't be because they'd run out of dormant shells to delist to the grey market; there are still hundreds, perhaps thousands.  Nor was the program considered unsuccessful.  In a speech given in March 2014, Chair Mary Jo White noted that:
"We also rely on our temporary suspension authority to stop trading in securities that are the objects of pumps-and-dumps.  Just last month, we suspended trading in 255 companies, any one of which might have been the next vehicle for stock manipulators. There were more than 1,000 similar suspensions over the last two years. These trading suspensions perform a critical investor protection function—not only do they stop trading in the company's stock for ten days, but they also have the effect of preventing market makers from displaying quotes in those securities until the company updates its public disclosures."
Why was a simple and inexpensive enforcement tool evidently abandoned?
The Return of the Shell Peddlers
Though shell peddlers, and especially those who acquire their inventory through corporate hijackings, don't usually comment publicly on SEC actions, Operation Shell Expel can't have made them happy.  One well-known vendor from Ontario appears to have been so impressed he resolved to sell his business.  The first group of 379 shell companies was suspended on May 14, 2012.  On May 19, an ad offering the business for sale appeared at a website brokering transactions in Canadian businesses.
Among the goodies offered were 32 public shells "plus 2 IPOs."  Though "valued at" $5.6 million, they, too, were going for low, low prices.  The number the ad gave was $2,400; it's unclear whether that was for all the shells or just one, but probably the latter was intended.   It seems reasonable to suppose all or most of them had been suspended in the SEC's big sweep, and so had become nearly worthless overnight.  Later in the advertisement it's said he had 40 to 50 shells available; it could be the difference between that and the earlier figure had to do with the fact that some of them were still viable trading vehicles.  The ad stayed up for several months, and then disappeared.
No doubt other vendors suffered similar losses as a result of Shell Expel's mass suspensions.  That's not to say the reverse merger business entirely collapsed—inexperienced owners of private companies and outright scammers alike still wanted to go public quickly and relatively cheaply—but it declined.  For several years, much of the action in Pennyland centered on high profile promotions that generated enormous interest and tens of millions in dollar volume, and on plays in which a small group of insiders controlled the float and profited by manipulating it.
But as Operation Shell Expel wound down, the shell vendors began to make a comeback.  Joseph Arcaro, known as the "King of Shells," stepped up his activity; since the SEC began to lose interest in Shell Expel in the second half of 2015, he's become custodian of, and subsequently sold, 11 Nevada public shells.  Arcaro, unlike many vendors, applies for custodianship in his own name rather than that of a company created for the purpose.  Once his petition is granted, he reinstates the corporation and pays fees owed to the State of Nevada.  He then names himself sole officer and director of the company; effects a reverse split, if necessary; adjusts the number of authorized shares in some cases; and then looks for a buyer.
Arcaro's shells are still problematic.  Let's consider the example of AmericaTowne Holdings, Inc (ATMO).  When Arcaro took control in April 2015, it was called Global Recycle Energy, Inc. (GREI), and was a Pink.   Arcaro issued 100 million shares of GREI stock to himself, and sold that stock to AmericaTowne Inc., a Delaware corporation, on June 2, 2016, for $175,000.  That is a very high price for a Pink shell.  On June 27, 2016, the company changed its name to ATI Modular Technology Corp.  In March 2018, the name was once again changed, to AmericaTowne Holdings, Inc.
The ATMO story is unusual:  though it was sold as a Pink shell, it chose to become an SEC registrant, filing a Form 10 on September 30, 2016.  Since that time, it's been current with its filings.  And yet in late September 2017, OTC Markets slapped a "caveat emptor" flag on it.  It had enjoyed a brief but enormous run, and probably OTCM suspected an active promotion.  With a market cap in excess of $1 billion, ATMO was clearly overpriced.  The skull and crossbones remains to this day.
One of Arcaro's shells even ended up under the control of the FBI in connection with a company known as Amogear that resulted in the indictment of several individuals.
And that is the story of a great many custodianship shells:  they're sold, their stock price rises on the strength of speculation, or sometimes as a result of a promotion, and then they're dumped and often left for dead.  That, it must be said, is when things work out well.  There can be far worse outcomes.
The Lawyers
Many corporate hijackers are lawyers, but when they are, they rarely represent themselves in custodianship actions.  They generally hire a local attorney familiar with the courts in the state where the shell they want to acquire control of is domiciled.  Once custodianship is granted, non-attorneys like Arcaro can hire the same lawyer, or a different one, to draw up sale documents for the shell, or they can simply sell the shell to an attorney who'll take over from that point.  Some legal firms keep stables of dormant shells to vend to prospective clients who come to them wanting to go public.
Some of the attorneys who specialize in corporate hijackings are among the worst of the worst.  One example would be Adam Tracy, of whom we've written at length.  Tracy had done some work in connection with custodianship actions brought by the Ontario shell vendor and the attorneys associated with him, and apparently realized how profitable selling shells could be.  In January 2014 he issued a press release announcing his entry into the shell market.  In it, he said piously that he was looking for shareholders of abandoned Pinks, and planned to bring actions to "place such neglected entities under the control of state and federal courts across the country."  The intended scope was perhaps a bit overly ambitious.  He urged "aggrieved shareholders" to contact him, but apparently none did.
In the end, he decided to concentrate on Nevada shells, perhaps because he was familiar with the process there, and because it's easy and quite inexpensive.  The court costs are under $300, and legal fees paid to the Nevada attorney he used wouldn't have run more than a few thousand for each shell.  He created an entity called Barton Hollow, LLC. to file his petitions and serve as the custodian of record.  To kick things off, Barton Hollow would purchase 1000 shares of stock in each of the public shells; that was practically free.
He filed his first two petitions in November 2015, and quickly added many more, often filing 20 applications more or less simultaneously.  By the end of 2016, he'd collected nearly 60 shells, and to date he's sold between 25 and 30 of them.  Not all of his wares were salable.  Some were delinquent SEC filers that he neglected to de-register quickly, and so were lost to SEC actions to revoke registration.  A few applications were met with challenges from management that hadn't really intended to abandon their companies.  But by and large, he had a good deal of potentially valuable inventory.
Contrary to the requirements of the relevant Nevada statute, once custodianship was granted, Tracy did not immediately reinstate the company's corporate charter.  That would have meant paying fees in the thousands of dollars, and he evidently didn't see the point in making any additional expenditures until he at least had a potential buyer on the hook.  Another requirement is that a new custodian hold a shareholder meeting as soon as possible.  Again, he didn't feel that was a priority until he'd found a buyer, though sometimes, for the purposes of the reports he needed to file with the court, he said he'd "scheduled" meetings.
Tracy regularly published lists of his available public shells.  On the lists, he indicated the price of the product, its share structure, the cost of reinstatement, and the amount of convertible debt.  Whether the company had debt or not, he issued more to himself, in the amount of about $37,000.  He would then either sell that debt to the buyer of the shell, or retain it and convert and sell the stock later on.  The listed prices for the shells varied considerably, from $85,000 to a mere $5,000 for an entirely worthless entity that had had its registration revoked.  How he determined the prices is unclear, but it probably had to do with how much debt the company carried, and whether he could present the shell as "clean."  Tracy, like Sandy Winick long before him, owned his own transfer agency, Cathedral Stock Transfer.  One client reported that he'd been obliged to pay inappropriately high fees to Cathedral even before the shell he hoped to purchase became his property.
We know Tracy treated some of his clients very badly; three of them brought legal actions against him.  They complained that he offered a shell at what they believed to be a fixed price, but then refused to terminate his custodianship until they'd paid a series of additional fees for a variety of services they didn't know they'd need.  According to at least two prospective buyers, he sometimes offered the same shell to several different parties.  His goal seemed to be to make at least $100,000 on each sale, which would have earned him millions.  Evidently he also hoped the new owners would retain him as company counsel, which would have made it possible for him to charge them ongoing fees for writing disclosure statements, financing agreements, and opinion letters.  But he wasn't very good at any of it.  The result of his incompetence and greed was that what businessmen planning to take their companies public hoped would be an inexpensive and quick process became much pricier and incurred lengthy delays.
Tracy also seems to have omitted critical information in his custodianship applications.  He swore over and over that:  "Petitioner has not been the subject of any previous criminal, administrative, civil or National Association of Securities Dealers, Inc. or Securities and Exchange Commission investigations, violations or convictions."  That was an outright lie.  At the end of October 2015—only a month before he submitted his first two custodianship petitions—the SEC opened an investigation into him, at least one other individual, and a number of S-1 registration statements he'd compiled and opined on.  In early November, the agency sent him the first of what would be a series of subpoenas.  Tracy was under investigation, and he knew it.
He did not get round to complying with the subpoenas until July 2016.  The investigation dragged on far too long; its settlement was only announced on May 2, 2018, simultaneously with the charges brought against him.  In its complaint, the SEC explains that Tracy had written two fraudulent registration statements for an unidentified individual, a convicted felon who'd been incarcerated for securities fraud.  Tracy knew of the individual's past problems, and not only agreed to conceal them, but also knew that two people named as officers of the company in question—Sonant Communications Corp—were entirely unaware of their supposed appointments to those positions.  Their signatures on the documents in question were forgeries.  In the end, Tracy agreed to disgorge the legal fees he'd been paid, along with a civil monetary penalty of a paltry $25,000.  He also consented to an order suspending him from appearing before the Commission as an attorney, and to a penny stock bar.
What's wrong with this picture?  In the memorandum of support for the SEC's original application for an order compelling Tracy to comply with the subpoenas sent to him in 2015 and 2016, the agency noted that they were looking at fifteen Forms S-1 and S-1/A, not merely two.  It further notes that Tracy and his clients "may be seeking to create fraudulent shell companies that evade requirements applicable to offerings by "blank check" companies… or may have failed to disclose the identity of their true control persons, promoters and gatekeepers."  Why are these other companies not mentioned in the complaint filed nearly two years later?  Were they taken off the table in return for Tracy's willingness to settle?
Tracy has other problems as well.  In early 2017, a complaint against him was filed with the Illinois Attorney Registration and Disciplinary Commission (IARDC).  The grievances cited were not related to securities in any way; they had to do with foreclosure and loan modification cases.  They were all from the fairly distant past.  The most recent was from 2013.  Tracy faced a hearing in October 2017, and the case was finally decided in March 2018.  He received a one year suspension from the practice of law, with the last six month stayed by a one-year period of probation with conditions.
For unknown reasons, Tracy stopped applying for custodianship in December 2016, though he's continued to sell the ones he's already acquired.  In 2017, he announced a new interest in—you guessed it—cryptocurrencies and ICOs, describing himself in promotional materials as an expert.  One of his clients, a company called My Big Coin Pay, was sued by the Commodity Futures Trading Commission (CFTC) in January 2018.  The CFTC alleged that the operation was no more than a Ponzi scheme.  When the complaint was unsealed a few weeks later, Tracy told a reporter he was working with his client to formulate a response.  Presumably My Big Coin Pay has found itself another attorney, since Tracy is now suspended from practice.
Revive Operation Shell Expel
Adam Tracy is far from being the only lawyer involved in the sale and occasional manufacture of OTC shell companies.  Some—Nicolette Loisel, Diane Harrison, John Briner, Diane Dalmy, Gregg Jaclin, to name only a few—have, like Tracy, been sanctioned or prosecuted.  But as long as there are dormant public shell companies to be had, there will be incautious owners of private companies and promoters looking for vehicles to use in pump and dump schemes lining up to buy them.
Recently OTC Markets has taken a step in the right direction.  On March 21, 2018, the quotation service and data provider added a new warning to its roster:  the shell risk flag.  It explained that "[t]he shell risk designation indicates that a company may be a Shell Company, as defined by SEC rules.  This designation is made at OTC Markets' discretion based on an analysis of [the] company's key financial data."  At the same time, it added a flag indicating a "manipulative and misleading stock promotion."
The SEC's definition of a shell company applies to all public entities that have ever been shells.  Rule 144 is not available to holders of restricted stock in shells, which makes obtaining financing, almost always provided in the form of equity or convertible debt, extremely difficult.  The only way for an OTC non-registrant to remedy its problem is to file a Form 10 or a Form S-1 to become an SEC registrant, and thereafter to remain current with its required financial filings.  For a variety of reasons, many shell companies are unable to do that.
So far, OTC Markets' application of the shell risk flag has been spotty, but no doubt as time goes on it will be applied to more and more issuers.  By definition, all custodianship shells are shell risks, because they've been abandoned by management.  Their abandonment has been confirmed by the court that granted the custodianship petition.
Operation Shell Expel was an inexpensive, uncomplicated, and uncontroversial approach to regulatory enforcement.  It was also very effective, and deserves to be redeployed.  Thousands of dormant shells exist, ripe for the picking; they are, in fact, being taken over and rapidly resold in growing numbers.  Honest small businessmen without a good understanding of securities law become victims, ripped off by shell vendors who profit from their lack of knowledge.  Some investors become victims, because they believe any reverse merger play will be successful.  And market integrity is a victim, because worthless junk is being recycled over and over again.  As the SEC's research on the 59 Winick spin-offs showed, success stories are rare indeed.
Something needs to be done.  We hope Chairman Clayton agrees.
For more information about going public, securities law or our other services please contact a Securities Attorney at Hamilton & Associates Law Group, P.A. 01 Plaza Real S, Suite 202 N, Boca Raton, Florida, (561) 416-8956 or by email at [email protected].   This securities law blog post is provided as a general informational service to clients and friends of Hamilton & Associates Law Group and should not be construed as, and does not constitute, legal and compliance advice on any specific matter, nor does this message create an attorney-client relationship. Please note that the prior results discussed herein do not guarantee similar outcomes.
Hamilton & Associates Law Group, P.A provides ongoing corporate and securities counsel to private companies and public companies listed and publicly traded on the NASDAQ Stock Market, the NYSE MKT or over-the-counter market, such as the OTC Pink, OTCQB and OTCQX. For two decades the Firm has served private and public companies and other market participants in corporate law matters, securities law and going public matters. The firm's practice areas include, but are not limited to, forensic law and investigations, SEC investigations and SEC defense, corporate law matters, compliance with the Securities Act of 1933 securities offer and sale and registration statement requirements, including Regulation A / Regulation A+ , private placement offerings under Regulation D including Rule 504 and Rule 506 and Regulation S and PIPE Transactions as well as registration statements on Forms S-1, Form F-1,  Form S-8 and Form S-4; compliance with the reporting requirements of the Securities Exchange Act of 1934, including Form 8-A and Form 10 registration statements, reporting on Forms 10-Q, Form 10-K and Form 8-K, Form 6-K and SEC Schedule 14C Information and SEC Schedule 14A Proxy Statements; Regulation A / Regulation A+ offerings; all forms of going public transactions; mergers and acquisitions; applications to and compliance with the corporate governance requirements of national securities exchanges including NASDAQ and NYSE MKT and foreign listings; crowdfunding; corporate; and general contract and business transactions. The firm provides preparation of corporate documents and other transaction documents such as share purchase and exchange agreements, stock purchase agreements, asset purchase agreements and reorganization agreements. The firm prepares the necessary documentation and assists in completing the requirements of federal and state securities laws such as FINRA and DTC for Rule 15c2-11 / Form 211 trading applications, corporate name changes, reverse and forward splits, changes of domicile and other transactions. The firm represents clients in London, Dubai, India, Germany, India and throughout the U.S.