SEC Charges Broker-Dealer and Transfer Agent in Microcap Shell Factory Fraud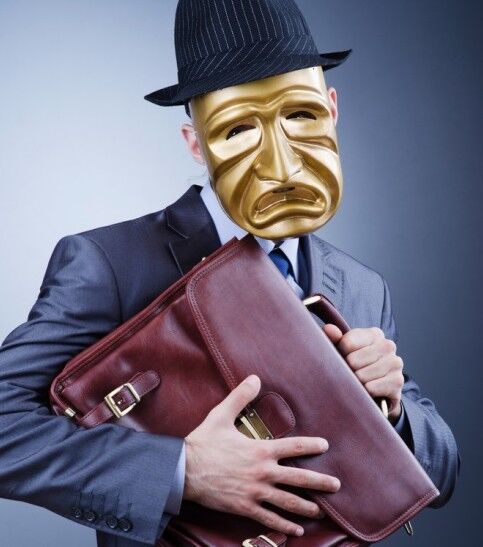 The SEC announced on February 21, 2019, charges against a broker-dealer, a transfer agent, and three individuals for their roles in the creation of over a dozen undisclosed "blank check" companies from 2009 to 2014.
In its complaint, the SEC alleges that broker-dealer Spartan Securities Group, Ltd. and transfer agent Island Capital Management LLC, which does business as Island Stock Transfer, helped create and sell at least 19 purportedly legitimate public companies that were in fact shams. To effectuate the scheme, the complaint alleges that Spartan Securities filed fraudulent applications FINRA to publicly list the companies' common stock and ultimately enable the shares to become free-trading and available to public investors. The complaint also alleges that Spartan Securities' principals, Carl E. Dilley and Micah J. Eldred, signed the false applications even though they knew or at least were reckless that the companies were fake and David D. Lopez failed to investigate red flags raised by FINRA or even familiarize himself with the companies. The SEC further alleges that Island Stock Transfer and Carl Dilley facilitated the public sale of the stock of at least 12 of the sham companies through the bulk issuance and transfer of the "free-trading" securities.
The SEC alleges that: (1) Spartan Securities violated Section 15(c)(2) of the Securities Exchange Act of 1934 ("Exchange Act") and Rule 15c2-11 thereunder, and that Carl Dilley, Micah Eldred and David Lopez aided and abetted those violations; (2) Spartan Securities, Island Stock Transfer, Carl Dilley and Micah Eldred violated, and aided and abetted violations of, Section 17(a) of the Securities Act of 1933 ("Securities Act") and Section 10(b) and Rule 10b-5 of the Exchange Act; and (3) Spartan Securities, Island Stock Transfer, and Carl Dilley violated Sections 5(a) and 5(c) of the Securities Act of 1933 ("Securities Act").
Between 2015 and 2018, the SEC filed multiple enforcement actions in related schemes to sell "blank check" companies. Broker-dealers that initiate or resume the publication of quotations in over-the-counter securities should be mindful of their obligations under the SEC rules, including Rule 15c2-11.
This securities law blog post is provided as a general informational service to clients and friends of Hamilton & Associates Law Group and should not be construed as, and does not constitute, legal and compliance advice on any specific matter, nor does this message create an attorney-client relationship. Please note that the prior results discussed herein do not guarantee similar outcomes.
Hamilton & Associates Law Group, P.A provides ongoing corporate and securities counsel to private companies and public companies listed and publicly traded on the Frankfurt Stock Exchange, London Stock Exchange, NASDAQ Stock Market, the NYSE MKT and OTC Markets. For two decades the Firm has served private and public companies and other market participants in SEC reporting requirements, corporate law matters, securities law and going public matters. The firm's practice areas include, but are not limited to, forensic law and investigations, SEC investigations and SEC defense, corporate law matters, compliance with the Securities Act of 1933 securities offer and sale and registration statement requirements, including Regulation A/ Regulation A+ , private placement offerings under Regulation D including Rule 504 and Rule 506 and Regulation S and PIPE Transactions as well as registration statements on Forms S-1, Form F-1, Form S-8 and Form S-4; compliance with the reporting requirements of the Securities Exchange Act of 1934, including Form 8-A and Form 10 registration statements, reporting on Forms 10-Q, Form 10-K and Form 8-K, Form 6-K and SEC Schedule 14C Information and SEC Schedule 14A Proxy Statements; Regulation A / Regulation A+ offerings; all forms of going public transactions; mergers and acquisitions; applications to and compliance with the corporate governance requirements of national securities exchanges including NASDAQ and NYSE MKT and foreign listings; crowdfunding; corporate; and general contract and business transactions. The firm provides preparation of corporate documents and other transaction documents such as share purchase and exchange agreements, stock purchase agreements, asset purchase agreements and reorganization agreements. The firm prepares the necessary documentation and assists in completing the requirements of federal and state securities laws such as FINRA and DTC for Rule 15c2-11 / Form 211 trading applications, corporate name changes, reverse and forward splits, changes of domicile and other transactions. The firm represents clients in London, Dubai, India, Germany, India, France, Israel, Canada and throughout the U.S