Going Public Gatekeepers Targeted in Form S-1 Scheme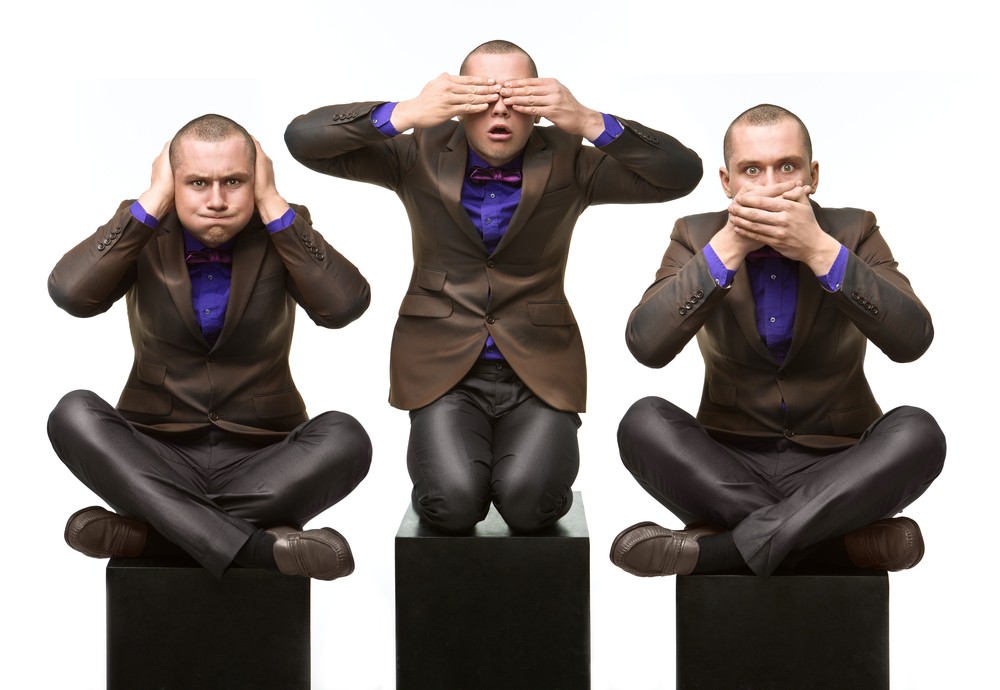 In 1933, while the United States was still reeling from the effects of the market crash of 1929 and the subsequent Great Depression, a new Congress determined to create federal legislation regulating the offer and sale of securities. The result was the Securities Act of 1933 (Securities Act). It was signed into law by Franklin Delano Roosevelt in May of the same year. The purpose of the act was to require companies offering stock to the public to make extensive disclosure of the kind of material information that would enable a potential investor to make an informed decision about a purchase.
Although the Securities and Exchange Commission itself was not founded until June 6, 1934, with the passage of the Securities Exchange Act of 1934 (Exchange Act), from the outset the legislators and their advisers contemplated that all securities offered and sold would have to be registered with a federal authority, or qualify for an exemption from registration. That registration would be accomplished through the filing of a SEC registration statement with the newly-formed SEC. Two types of SEC registration statements were, and still are, available for use by issuers: the Form S-1, created by the Securities Act, and the Form 10, created by the Exchange Act. The Form S-1 registers stock sold in an offering; the Form 10 registers a class of securities. Many companies choose to register stock under the Securities Act because a Form S-1 offering will allow them to raise capital. That is not possible with a Form 10. Whatever choice is made, the Exchange Act mandates the filing of periodic financial statements, with audited annual reports, for all issuers that have registered securities with the agency.
One significant difference between the two types of initial registration statements is that a Form 10 becomes automatically effective after 60 days. Reviewers from the SEC's Division of Corporation Finance (Corp Fin) may, and almost always do, offer comment with suggestions for changes; if they believe there are problems with the filing that can't be resolved within two months, they'll suggest the company withdraw the filing and try again when it's better prepared. In contrast, a Form S-1 isn't good to go until Corp Fin deems it effective. Two to three weeks after it's filed, a reviewer will perform a first reading, or perhaps two readers, a securities attorney and an accountant, will take a look. They'll write to the issuer with comments, usually sending a copy to the lawyer who compiled the filing and who will eventually attach a consent letter to it. Management and the attorney will address the questions asked, and prepare an amended version of the filings. Naturally, a large and complex company is likely to draw more comment than a small and simple one, unless the attorney is incompetent or sloppy.
Form S-1s may go through only one or two amendments, or be subjected to a half-dozen or more. The reviewer's job is not to judge the issuer's business or prospects for success. It is only to make certain the issuer provides all of the disclosures required, and that they're provided in the correct form. Should the reviewer spot irregularities he believes may be due to fraud, he can report that to his superior, who in turn may pass it on to the Enforcement Division, whose business it is to conduct real investigations, not mere compliance checks. Still, such communication between Corp Fin and Enforcement seem rare.  When it occurs, Enforcement may initiate a proceeding to apply a stop order to the registration statement. The matter will be heard by an SEC administrative law judge (AJA). The stop order will leave a pending registration statement in limbo, almost always forever. Theoretically, the company may apply to withdraw the registration statement, but in practice the Commission tends not to favor that outcome. Stop orders may also be applied after the registration statement has become effective; in that case, the registration statement will be suspended.
Stop orders are unusual — the SEC's very short list of those imposed over the past 20 years attests to that.  But investigations of potentially fraudulent registration statements can begin with the Enforcement Division, often, it seems, on the basis of information uncovered or received in the course of an entirely different examination. A kind of daisy chain effect can lead to numerous separate but related investigations of issuers, insiders and control persons, attorneys, transfer agents, and promoters.  The result is often an investigation that widens over a period of many years. By the time the last indictments are handed down, or the last civil complaints filed, nearly ten years may have passed since the precipitating events occurred.
The story we have to tell today is of one of those investigations, and the effect it had on some of the defendants most recently involved in the associated legal actions.
Shell Companies
Most private companies that file Form S-1s are legitimate enterprises that wish to go public to raise money. Those that intend to list on a national exchange may opt for an underwritten initial public offering (IPO).  For more modest issuers that seek to trade on the over-the-counter market, underwritten IPOs are uncommon, unless they're self-underwritten. In a self-underwritten offering, the company will sell newly-issued stock to the public at a price per share that has been determined in advance. Usually the stock to be sold will represent a relatively small proportion of the company's shares outstanding. If the offering succeeds, the company will receive all the proceeds of sales to use for operations, growth, and expansion.
Form S-1s may also offer shares already sold to "friends and family" of the issuer, or in a Regulation D or other exempted offering. In that case, once the filing has been deemed effective, these "selling stockholders" will sell some or all of their newly-registered holdings on the open market.  Subsequently, as the company grows and needs more funding, it may offer additional stock through secondary Form S-1 offerings, or other types of offerings.
An effective Form S-1 alone is not enough for trading to begin. The company will also need a ticker symbol. If it intends to trade on the OTC market, it will also have to find a sponsoring market maker to file a Form 211 with the Financial Industry Regulatory Authority (FINRA) to bring it into compliance with SEC Rule 15c2-11. Like any public company, and some private ones, it will also need a transfer agent to effect transfers, issue securities, and keep track of issuances.
Most of the companies that go public in this way become responsible public entities. But as with anything else, the process can be abused, especially in the penny markets. One abuse the SEC has identified and pursued for decades involves the creation and sale of shell companies. The SEC defines a shell company as one that has no or nominal operations, and either: no or nominal assets; assets consisting solely of cash and cash equivalents, or assets consisting of any amount of cash and cash equivalents and nominal other assets.
We've written extensively about shell companies, most recently in connection with the problems that arise when dormant shells are hijacked by stock manipulators and resold to owners of private companies for use in reverse merger transactions. Most of these kinds of shells have no registered securities; their public float consists of stock that was voluntarily deregistered by the company, or was issued in reliance on a legitimate exemption from registration. Such shells may have skeletons in their closets, often in the form of large amounts of convertible debt. Shell peddlers usually claim they've "cleaned up" their wares, but that often turns out not to be true. While these products may be cheap, unwary buyers sometimes end up paying a different kind of price.
Registered shells, or blank check companies, are a different matter. They're created from scratch by a shell vendor, and their initial registration statement is almost always a self-underwritten Form S-1 offering. It isn't illegal to create and sell a blank check company, as long as the registration statement makes clear that the company does nothing at all, and was created for the sole purpose of being sold for use in a reverse merger. They were once more popular, and could command higher prices than today. That's because in 2008, the SEC created new rules that affected shell companies. Under the new rules, in their SEC filings, issuers were required to indicate whether the company was, or ever had been, a shell.  If the company is currently a shell, Rule 144, which governs resales of restricted stock, is not available until one year after the time at which the company declares itself operational. That declaration must be made officially, in an SEC filing. If it was once a shell, but subsequently becomes delinquent with its required periodic filings, Rule 144 will be unavailable until the delinquency is cured.
Those are problems most issuers don't want to deal with, and so their reluctance to buy blank check companies has given rise to brisk traffic in supposedly operational companies that have gone public via Form S-1 in the relatively recent past.  The premise, as explained in SEC filings, is that someone—almost always a sole officer/director—starts up a tiny company.  The sole officer works only part time for the business, which has very little in the way of assets. Typically, it doesn't have any revenues, but it does have expenses, which may have been paid by a loan from the officer. It's these "operating expenses" that allow it to call itself operational. "Nominal" is, at least in theory, good enough. The original officer/director keeps up with his SEC filings for a year or so, and then decides to sell the company.  Readers of his filings are meant to infer that business hasn't taken off as he'd hoped, and he's found he lacks the necessary time to spend on it.
All that is, of course, pure fabrication. The sole officer/director is just a front man or woman hired to do nothing more than sign SEC filings and other documents generated in relation to the shell. The individual or individuals behind him are securities manipulators who secretly control the operation.  Because the company has no potential Rule 144 problems, it will sell for a high price: as much as $500,000 or even more.
Sometimes the Man Behind the Curtain is an attorney. If he isn't, he'll need one who's willing to go along with his scheme. The attorney who compiles a Form S-1 must necessarily work with his client, who is ostensibly the company's sole officer/director. He must also reply to comment letters from the SEC, and eventually write an opinion declaring that the shares being sold in the offering have been legally and validly issued. While sometimes a random lawyer seems to be selected for the job, it obviously makes much more sense to stick with one person. Being asked to opine on a single Form S-1 for a company that doesn't really exist might not set off alarm bells, but being asked to deal with as many as 10 similar non-companies in the space of a few years most certainly would. The attorney is almost always complicit. The mastermind and the attorney also need an accountant willing to audit the fake company's financials. Given that the company is a startup, there isn't much for him to do. It's entirely possible he could fail to notice anything amiss. Sometimes the accountants are part of the scam, but on the whole there seem to be fewer accountants in on these kinds of frauds than there are complicit lawyers.
The SEC has by now been bringing enforcement actions against the securities manipulators who conceive these schemes and the attorneys who help them for more than a decade. The case involving John Briner and his associates is an excellent example. Briner is a Canadian who's been in trouble with the SEC, the Commodity Futures Trading Commission (CFTC), the Provincial Court of British Columbia, and at least one bar association. Briner began dabbling in fraud in 2004, when he set up a classic pump and dump scam around a company called Golden Apple Oil and Gas, Inc. He was eventually charged by the SEC for his involvement with Golden Apple in 2009. Inconvenienced by SEC sanctions, but undeterred in his pursuit of ill-gotten gains,  he then embarked on an elaborate registration scam in which he created no fewer than 20 supposed mining companies and filed Form S-1s for all of them between July 19, 2012 and January 31, 2013.
Penny stock scammers have long loved mining companies. All that's needed is to lease a claim or two, and the shell has what can be described as a real business. The leases are cheap, and they'll expire fairly quickly, but add some pumpy press releases to the mix, and you've got an outfit that will appeal to penny plungers. That, at least, was Briner's calculation. Since he himself was an attorney, he didn't need another lawyer to compile the Form S-1s, but he did need one to opine on them.  He found what he needed in Colorado lawyer Diane Dalmy, who would soon have unrelated SEC problems of her own.  She wrote opinion letters for 18 of the 20 fake companies created by Briner.
Dalmy wasn't Briner's only accomplice. Somewhat unusually, two accountancy firms—De Joya Griffith, LLC, and M&K CPAS, PLLC—knowingly lent a hand by signing off on audits and writing consent letters for the Form S-1s. On May 2, 2014, the SEC announced that stop orders had been applied to all the registration statements. None had yet been deemed effective, and so no stock had been offered or sold. Evidently the investigation had been ongoing for some time; the Form S-1s for all 20 companies were withdrawn by their respective front men, no doubt on Briner's orders. Some of the front men were themselves sued by the SEC, and agreed to settle their cases, accepting officer/director and penny stock bars.  The SEC initiated public administrative and cease and desist proceedings against Briner, Dalmy, and the accountants on January 15, 2015. Briner defaulted, but settled with the SEC about nine months later. The accountants were also sanctioned. Dalmy appealed her own sanctions and because of a constitutional issue raised by a respondent in another SEC case, Lucia v. SEC, the agency dismissed the proceeding against her on June 24, 2019. As the relevant filing explains, the matter was dropped because Dalmy had in the meanwhile been convicted and heavily fined in an unrelated criminal case in Connecticut, and had already lost her privilege to practice before the Commission. She is currently serving a five year prison sentence.
SEC Charges Spartan Securities Group and Island Capital Management
Although the Briner registration scam involved a number of players and 20 fake companies, the most important related litigation was brought within a fairly brief time period, and is easy to understand.  Several similar cases were filed against other miscreants around the same time, and some of them were also prosecuted by the Department of Justice. As with the Briner case, the individuals charged are securities manipulators who worked behind the scenes: several attorneys, two transfer agencies, and two broker-dealers.
The most recent suit in this far-reaching litigation was brought by the SEC against broker-dealer Spartan Securities Group, Ltd., Island Capital Management LLC, Carl E. Dilley, Michah J. Eldred, and David D. Lopez on February 21, 2019. In it, the SEC alleges that Spartan and Island, which does business as Island Stock Transfer, "helped create and sell at least 19 purportedly legitimate public companies that were in fact shams." Spartan and Island were once owned by Eldred and Dilley, who've been business partners in Clearwater, Florida for many years, though Dilley stepped down from his positions with Spartan in 2015, and with Island in 2018. The brokerage and the transfer agency shared an office. David Lopez was a principal of Spartan.
In its complaint, the SEC offers a succinct general description of what it sees as the defendants' violations of the securities laws:
This action involves Defendants' roles in one or two separate fraudulent schemes from approximately December 2009 through August 2014 to manufacture at least 19 public companies for sale fundamentally premised on a deceptive public float of purportedly "free trading" securities:  14 by Alvin Mirman and Sheldon Rose… and five by Michael Daniels, Andy Fan, and Diane Harrison.
[…] The fraudulent schemes depended on misrepresentations and omissions to, among others, the Commission, the Financial Industry Regulatory Authority ("FINRA"), and the Depository Trust Company ("DTC) that the Mirman/Rose and Daniels Companies were legitimate small businesses with independent management and shareholders.  In reality, both the management and shareholders were nothing more than nominees for control persons who always intended merely to sell all the securities of the companies privately in bulk for their own benefit.  The essential value of these securities (each bulk sale realized proceeds of hundreds of thousands of dollars) was their false designation as "free-trading" with the ability to be sold immediately on the public market.  If the truth had been known to the public, the securities would have been restricted from such sales and would have had little value.
What the SEC is saying is that once the fake companies had been set up, Spartan had acted as their sponsor, filing Form 211s with FINRA that contained statements Dilley and/or Eldred should have known were false, and that Island, as the companies' transfer agent, had acceded to requests from Mirman/Rose and Daniels to issue bulk certificates for stock that bore no restrictive legend, and so could be sold to the people who purchased the shells, who could sell the stock immediately. According to the regulator, Dilley dealt mostly with the Mirman-Rose companies, and Eldred with the Daniels/Harrison companies. David Lopez, Spartan's chief compliance officer, filed Form 211s for at least four of the Mirman/Rose companies.
The Mirman/Rose and Daniels/Harrison schemes played out over a period of about six years. The first Mirman/Rose company, Kids Germ Defense Corp (now Topaz Resources, Inc., trading as TOPZ), filed its Form S-1 in April 2009. The last, First Xeris Corp, filed its Form S-1 in April 2013, and the filing was deemed effective in January 2014. Its registration statement was stopped by the SEC on August 6, 2015.
It was not until early 2015 that the SEC made any moves suggesting it saw problems with the companies or individuals Spartan and Island were involved with. On April 16 of that year, the regulator sued Daniel P. McKelvey, Alvin S. Mirman, Steven Sanders, Scott F. Hughes, Jeffrey L. Lamson, and Edward G Sanders in the U.S. District Court for the Southern District of Florida.  The complaint alleged that:
From no later than January 2007 through December 2013, McKelvey, Alvin Mirman and Steven Sanders (collectively, the "Control Persons") participated in a scheme to manufacture at least 22 undisclosed "blank check" companies (collectively, the "Blank Check Companies") as defined in Rule 419 under the Securities Act of 1933 […], using Hughes, Lamson and Edward Sanders as sole officers for some of these entities. The Control Persons subsequently sold 18 of the Blank Check Companies by reverse merger or other change- of-control transactions for approximately $6 million.
The agency characterized the operation as a "fine-tuned assembly line rife with fraud at each stage."  The scheme was identical to the later effort by Mirman and Sheldon Rose: front men were hired to play CEO, Form S-1s were filed with, and deemed effective by, the SEC, the control persons arranged for the filing of Form 211s with FINRA and applications for DTC "qualification." The companies were then sold to new owners wishing to use them in reverse merger transactions. At no time did the names of any of the control persons appears in SEC filings or materials sent to FINRA or DTC. Spartan and Island had performed no services for any of that group of companies. If Mirman and his new partner Rose had planned to create any additional companies, probably the SEC lawsuit persuaded them that lying low would be their best option for the foreseeable future.
Though the SEC's action against McKelvey and his cohorts was not filed until April 2015, an investigation had begun earlier; probably much earlier. As in the Briner case, the first sign of trouble came in the form of administrative proceedings filed against three of the McKelvey companies—Diamond Lane, Inc., Shopeye, Inc., and Sunchip Technology, Inc.—to determine whether the companies' registration statements should be stopped. Shopeye's Form S-1 had already been deemed effective, but Diamond Lane's and Sunchip's had not. Since at that time neither FINRA nor DTC had received any materials from Diamond Lane and Sunchip, it seems likely a Corp Fin reviewer had sounded the alarm. In its orders instituting proceedings, the SEC alleged that the three Form S-1s contained "untrue and misleading" disclosures. The registration statements were stopped on July 28, 2014. In July 2016, McKelvey, Lamson, Sanders, and Mirman were criminally charged for the roles they'd played in the registration fraud. The McKelvey group was soon joined by Delaney Equity Group and David Delaney; they were sued by the SEC and charged criminally for preparing fraudulent Form 211s for the McKelvey group's shells. Delaney settled the SEC action quickly, and pled guilty to the DOJ's charges in May 2018. On September 21, 2017, Sheldon Rose and Ian C. Kass were charged with securities fraud by the DOJ for their part in the same fraud.
None of the litigation brought in connection with the McKelvey group in 2015 had any potential to involve Island and Spartan. But the authorities were getting closer. Perhaps surprisingly, the first hint of danger had to do not with Alvin Mirman but with attorney Diane Harrison, who with her husband Michael Daniels had created the "Daniels companies" referenced in the SEC's complaint against Spartan and Island. On May 11, 2015, the agency initiated a proceeding to determine whether the registration statement of First Xeris Corp., which was one of the Mirman-Rose shells, should be stopped. The Form S-1 had been compiled and opined on by Harrison. It was duly stopped on 6 August 2015. Around the same time, the SEC also stopped the Form S-1s of two other registration statements written by Harrison; Spartan filed the Form 211 for one of them, PurpleReal.com Corp.
Harrison and Daniels are, the agency says, old family friends of the Eldreds, so both parties may have felt it was natural and convenient for them to do business together. Harrison compiled and opined on eight of the 14 Mirman-Rose Form S-1s. She and her husband also brought five shells to Spartan and Island.  PurpleReal.com was one. The others were created in collaboration with Andy Fan. The plan was to use them in lucrative reverse mergers with Chinese companies. Spartan filed the 211s for the Daniels companies, and dealt with DTC. Island  became their transfer agent.
The last Daniels-Harrison company Eldred and Dilley were involved with was PurpleReal.com. On April 25, 2018, the SEC initiated cease and desist proceedings against Fan, alleging fraud committed during his tenure as control person of the four companies he created with Harrison and Daniels. He settled, agreeing to pay a civil money penalty of $140,000. On April 30, 2018, the SEC announced it had filed suit against Harrison, Daniels, and Catherine Bradaick-Zolla, who'd fronted for one of the Fan shells, charging them with running a shell factory.
On June 29, 2017, the SEC filed cease and desist orders against six companies. Five of them were Mirman-Rose shells. The sixth was unrelated, but its Form S-1 had been compiled and opined on by Diane Harrison. Only one of the companies used a different lawyer for its Form S-1. That lawyer was Angela Collette, who has an AOL email address and works from an office in what appears to be her father's Michigan church, called Deeper Life Ministries, Inc. Collette compiled two of the Form S-1s for the Mirman-Rose shells. How she became involved is unclear. Perhaps she knew Harrison; in an initial version of her opinion letter for Envoy Group Corp., she refers to the company twice as "First Xeris Corp." Her mistake is difficult to explain, given that Envoy Group's Form S-1 was deemed effective on September 27, 2013, while First Xeris's didn't get past the SEC till January 8, 2014. The Corp Fin reviewer for Envoy Group wondered about that, and remarked in a letter from June 19, 2013:
We note the substantial similarity between the registration statement filed by Envoy Group Corp. and the registration statement filed by First Xeris Corp. (File No. 333- 188061), including, but not limited to, disclosure, development stage of the proposed business, location of the executive office in Sarasota, Florida, capital structure and size of the offering. Item 405 of Regulation C defines the term promoter to include "any person who, acting alone or in conjunction with one or more other persons, directly or indirectly takes initiative in founding and organizing the business or enterprise of an issuer." Accordingly, it would appear that a common promoter(s) may exist between the two filings. Please advise in your response letter and disclose the identity of any promoter(s).
[…] It appears that you are a "shell company" pursuant to Rule 405 of the Securities Act. We note that you have no operations and nominal assets. Please revise the cover page to prominently indicate that you are a shell company, and discuss the resale limitations of Rule 144(i) in the filing.
The reviewer's concerns about whether Envoy Group was a shell company moved to the top of the page in a letter from August 2. In her reply, Collette noted: "We concur with the staff and have revised the cover page. Secondly, have discussed the resale limitations of Rule 144(i) as a Risk Factor page 9, Second Risk Factor."  And in fact, on page 9 of the second amended version of the Form S-1, we read:
We are currently, considered a shell company within the limits of Rule 12b-2 pursuant to the Securities Exchange Act of 1934 and Rule 405 pursuant to the Securities Act of 1933 in that we currently have nominal operations and nominal assets. Accordingly, there will be illiquidity of any future trading market until we are no longer considered a shell company, as. As a result of our classification as a shell company, our investors are not allowed to rely on the "safe harbor" provisions of Rule 144, promulgated pursuant to the Securities Act of 1933, so as not to be considered underwriters in connection with the sale of our securities until one year from the date that we cease to be a shell company. We can provide no assurance or guarantee that we will cease to be a shell company and, accordingly, we can provide no assurance or guarantee that there will be a liquid market for our shares. Resultantly, investors may not be able to sell their shares and may lose their entire investment.
So, the SEC and prospective investors had every reason to be aware that Envoy Group was officially a shell company. There followed one more comment letter from the reviewer. It made no further reference to Envoy Group's shell status. The Form S-1 was deemed effective on 27 September 2013. The company now trades as Black Cactus Global, Inc. (BLGI). It is now a delinquent filer.
In late 2017, there was more action on the legal front. In October, Myron Gushlak, who'd been convicted of conspiracy to commit securities fraud and money laundering in 2010, was charged with new offenses having to do with his collaboration—while he was in prison, no less—with some of the players in the McKelvey scams. Gushlak, currently a fugitive, is now back in the news, this time because Alan Futerfas, his defense attorney in the earlier case, has just been cited for improper conduct by Richard Donoghue, U.S. Attorney for the Eastern District of New York. Donoghue alleged in a letter written to a judge that Futerfas had helped Gushlak divert money he'd been ordered to pay to the government. Among Futerfas's other high-profile clients are Donald Trump, Jr. and the Trump Organization. Gushlak, said to be in Dubai, is unlikely to return for trial on the 2017 charges.
Securities lawyer James M. Schneider was sued by the SEC in October 2017 for contributing to the McKelvey-Mirman-Sanders shell company fraud, and was criminally charged by the DOJ as well. He, like Harrison, wrote bogus tradability opinions that freed up restricted stock. In February 2019, he was convicted, sentenced to seven years in prison and ordered to pay $19.7 million in restitution. In December 2017, John Ahearn, the owner of transfer agency Manhattan Transfer, and Andrew H. Wilson, a California securities attorney, were dragged into the Gushlak case and charged with conspiracy to unlawfully sell unregistered securities. Both pled guilty shortly thereafter.
Gatekeepers
The last charges to be lodged in the unwieldy case were against Spartan Securities, Island Capital Management, Dilley, Eldred, and Lopez. Because they were only involved in the Mirman-Rose and Daniels shell factories, which the authorities seem to consider less reprehensible than the activities of McKelvey and his associates, it seems unlikely they're in any danger of criminal indictment. Unlike many of those involved in the related cases, they're fighting the charges.
They contend, not unreasonably, that they had no involvement with any of the shell companies until after the SEC's examiners were finished with them. Most of the Form S-1s went through three or four amendments, so the reviewers had more than one occasion to wonder whether the company under consideration was a shell, or whether anything else was wrong. We've seen above that one reviewer made a point of insisting on an answer to questions about shell status, and that Angela Collette, the company's counsel, was willing to say it was. But it wasn't that Collette was somehow special.  Harrison, too was willing to acknowledge shell status. A shell warning is included in the Form S-1s of five of the 14 Mirman-Rose companies. Why is that? It appears that the lawyers tasked with compiling and amending the Form S-1s only added a shell risk warning if the examiner raised the issue. In five cases, the examiner did just that; but in nine, he evidently didn't see any difficulty.
Why should a broker-dealer preparing a Form 211 be expected to detect problems not uncovered by the people whose job it is to do nothing but read SEC filings and comment on them? Spartan was asked to file 211s after the SEC had vetted the companies' registrations statements. Why should it have questioned the SEC's work?
In recent years, the SEC has made clear that it expects entities like transfer agents and broker-dealers to act as "gatekeepers" if they become aware of activities that may violate the securities laws. Brokers are urged to submit Suspicious Activity Reports (SARs) if they spot what they think might be illegal trading. Transfer agents are encouraged to refuse to issue unrestricted stock, even if it's accompanied by a Rule 144 opinion letter from an attorney, if they feel something may be wrong. But brokers and transfer agents are rarely lawyers themselves, so why should they be forced to risk confrontations with their own clients, or their clients' representatives?
Last year the SEC held a roundtable on Regulatory Approaches to Combating Retail Investor Fraud.  Among the participants were several transfer agents. They were for the most part unhappy with the "gatekeeper" concept. One said:
So speaking for the smaller agents and clients, it would be a lot — the world would be a lot easier if all they got were 144 opinions, because those are really straightforward and they receive the opinion, they make sure that the opinion matches to the information they have, they do as much as they can to obtain documentary evidence on shareholder representations, broker representations. But the real issues, I think, for them, the challenges for them come because of the Rule 144I exclusion for former shell companies. So it's very difficult to make that determination when you're getting conflicting information. They do what they can to determine that. They then have to deal with 4(a)(1) opinions for shares having come to rest if they can't qualify for the 144 safe harbor.
But beyond legend removal and something that wasn't mentioned in terms of this space are the issuance requests that come for free-trading stock other than through registered shares. And that frequently involves debt conversions, 3(a)(10) offerings, and a myriad of other scenarios that people can try to come up with. The problem for the smaller agents then is they try to get information but don't have any authority to compel providing information, so they're stuck between trying to amass the information and their duty and obligation to effect the transfer because, under state law, the failure to remove the legend is a violation of state law and exposes them to liability for conversion damages or delay damages on the value of the stock.
[Emphasis ours.]
The transfer agents concluded that what they'd like to see is some kind of safe harbor that would protect them should they make a courageous but wrong decision.  They'd also like to have a guide indicating what factors must be discussed in opinion letters of various kinds, so they'd at least know if something critical has been left out.
That, however, is not an urgent problem for Eldred, Lopez, or Dilley. They'd just like to know why they're being blamed for not challenging lawyers and their Rule 144 opinions.
This securities law blog post is provided as a general informational service to clients and friends of Hamilton & Associates Law Group and should not be construed as, and does not constitute, legal and compliance advice on any specific matter, nor does this message create an attorney-client relationship. Please note that the prior results discussed herein do not guarantee similar outcomes. Hamilton & Associates Law Group, P.A provides ongoing corporate and securities counsel to private companies and public companies listed and publicly traded on the Frankfurt Stock Exchange, London Stock Exchange, NASDAQ Stock Market, the NYSE MKT and OTC Markets. The firm's services include SEC reporting requirements, corporate law matters, securities law and going public matters.