Our Founder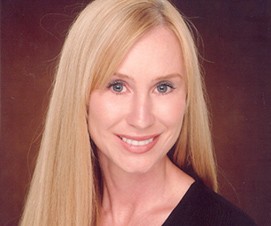 Brenda Hamilton, our law firm's founder and a securities lawyer has counseled clients as a lawyer and strategist in a wide range of business, securities and financial transactions including underwritten and direct public offerings, equity and debt offerings, disclosures and compliance matters under federal and state securities laws, securities offerings, corporate identity theft and hostile takeovers.
Ms. Hamilton has represented clients as outside general counsel with operations in more than 48 countries. Her clients include private and publicly traded companies listed on the New York Stock Exchange, NASDAQ and OTC Markets. Ms. Hamilton  assists clients in all aspects of the go public direct process including filing of Form S-1 and other Registration Statements, Form 211's with the Financial Industry Regulatory Authority ("FINRA") and exchange listings.
Brenda Hamilton assists litigation and class action counsel with specialized analysis of trading records, trading schemes, short sale transactions & investigative and litigation matters involving securities fraud and money laundering.
Notable Experience & Engagements:
Ms. Hamilton's notable experience and engagements include:
Strategic counsel to a NYSE listed issuer in Class Action Litigation involving a short sale attack and allegations of securities fraud
Securities Counsel to a NYSE listed issuer
Assisted NYSE issuer with all aspects of the continued listing requirements
Independent Compliance Consultant in an enforcement action to the U.S. Securities & Exchange Commission ("SEC"), to review and implement the operational procedures and compliance of a SEC Registered Transfer Agent effecting transactions in publicly traded securities pursuant to an SEC Administrative Order
Assisted non-compliant NYSE listed issuer with regaining compliance with the NYSE's continued listing requirements and price requirements
Representation of issuers in SEC Registered and exempt debt and equity securities offerings ranging from less than $1 million to more than $250 million
Drafting of Registration Statements and other SEC disclosures required under U.S. securities laws for multiple domestic and international issuers listed on the NYSE, NASDAQ and the OTC Markets
Representation of issuers in direct public offerings and going public transactions
Forensic and strategic counsel in connection with violations by a foreign issuer of U.S. sanctions and trade embargoes of certain foreign countries, including Iran
Strategic counsel to a global conglomerate in an action against the government of the Philippines with the unlawful seizure of a commodities shipment
Forensic and strategic counsel to a NYSE listed issuer in a complex trading scheme designed to depress the trading price of its securities
Preparation of a Memorandum Preparation of Short Sale Market Risk Analysis, on behalf of an issuer for a British multinational bank, in connection with a proposed $250 million bond offering
Drafting plain English analysis of a forensic report prepared by a global accounting firm for a foreign issuer listed on the NYSE and its auditor
Review and preparation of agreements for complex commercial transactions for the sale of goods, acquisitions, mergers and other domestic and international transactions
Representation of a Patent Law Firm in connection with a cross border securities offering and related disclosures
Representation of an Auditor registered with the Public Company Oversight and Accounting Board in an action by the SEC and Justice Department related to his audit report of the financial statements of a publicly traded entity.
Media and Interviews:
New York Business Daily, Topic: The Dark Side of the Marijuana Boom
Free Lance Investigative Journalist Topic: Securities Penny Stock Fraud Schemes & Reverse Mergers
South Florida Business Journal Topic: Securities and Exchange Commission enforcement action against Bank Atlantic
Quicken Small Business: Options for Capital Raising for Small Businesses
Bar Associations and Professional Memberships and Awards:
 

Admitted to practice – State of Florida

Admitted to practice before the United States District Court for the Southern District of Florida
Florida State Bar
American Bar Association
International Law Committee of the American Bar Association
Business Law Committee of the American Bar Association
Palm Beach County Bar Association
International Bar Association
Education:
University of Miami School of Law, Miami, Florida
University of Arkansas, Fayetteville, Arkansas, JD
Civic Memberships and Associations:
Boca Raton Chamber of Commerce
Benefactor, Boca Raton Community Hospital Foundation Sponsor
The Haven Benefactor
Boca Raton Historical Society
Underwriter, Junior League of Boca Raton
Patron of the Arts, Boca Raton Museum of Art
Ms. Hamilton may be contacted by email at [email protected] or by telephone at 561- 416-8956.