The Exchange Act Lawyer's Role In Going Public Matters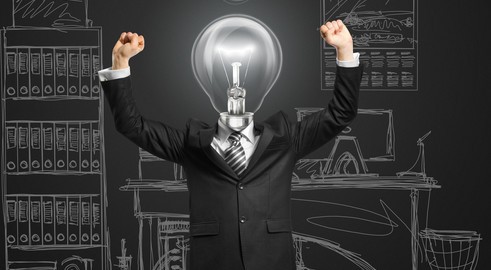 Securities Lawyer 101

Form 10 registration statements and Exchange Act reporting are required by Securities Exchange Act of 1934 (the "Securities Exchange Act") under certain circumstances. Exchange Act reporting follows going public transactions when the issuer files a registration statement under the Securities Act of 1933, as amended (the Securities Act). The Securities Exchange Act grants broad authority to the Securities and Exchange Commission ("SEC") to oversee the securities industry. The SEC's authority includes the power to register, regulate, and oversee brokerage firms, transfer agents, and clearing agencies; as well as self regulatory organizations like the  Financial Industry Regulatory Authority ("FINRA").
In addition, the New York Stock Exchange, the NASDAQ Stock Market, and the Chicago Board of Options Exchange are all subject to regulation under the Securities Exchange Act.  Companies going public should locate an Exchange Act lawyer to guide them through these regulations to avoid unnecessary mistakes.
Securities Exchange Act addresses certain conduct in the securities markets and provides the SEC with the power to discipline regulated entities and persons associated with them. It also grants the SEC the ability to regulate disclosures of public companies, such as the authority to require periodic reporting of information by companies with publicly traded securities.
SEC Reporting Requirements Under the Securities Exchange Act
Private or public companies with over $10 million in assets whose securities are held by more than 500 shareholders must file annual and other periodic reports with the SEC. These reports and filings are available to the public through the SEC's EDGAR database.
Tender Offers
The Securities Exchange Act requires disclosure of specific information by anyone seeking to acquire more than 5 percent of a public company's securities by direct purchase or tender offer. Tender offers are often extended by individuals or entities trying to gain control of a public company.
Proxy Solicitations
Securities Exchange Act regulates the disclosure furnished in materials used to solicit shareholders' votes on corporate actions and at annual or special meetings held for the election of directors. The information contained in proxy materials must be filed with the SEC prior to any solicitation to ensure compliance with disclosure rules. Solicitations, whether by management or shareholder groups, must disclose all material facts about the matters that are presented to a vote of a company's shareholders.
Fraud and Insider Trading
Securities Exchange Act prohibits fraudulent activities of any nature in connection with the offer, purchase, or sale of securities. These provisions are the basis for many types of disciplinary actions, including actions against fraudulent insider trading. Insider trading is illegal when a person trades a security while in possession of material nonpublic information in violation of a duty to withhold the information or refrain from trading.
Registration of Self Regulatory Organizations
The Securities Exchange Act requires exchanges, brokers and dealers, transfer agents, and clearing agencies to register with the SEC. Registration involves filing disclosure documents that are updated on a regular basis.
The exchanges and FINRA are SROs. SROs must adopt rules that discipline members for improper conduct and establish measures to ensure market integrity as well as investor protection. Proposed rules of SROs are subject to SEC review. While many SRO proposed rules are effective upon filing, some must be approved by the SEC before they become effective.
The full text of the Securities Exchange Act can be read at: http://www.sec.gov/about/laws/sea34.pdf.
For further information about this securities law blog post, please contact Brenda Hamilton, Securities Attorney at 101 Plaza Real S, Suite 202 N, Boca Raton, Florida, (561) 416-8956, by email at [email protected] or visit www.securitieslawyer101.com.   This securities law blog post is provided as a general informational service to clients and friends of Hamilton & Associates Law Group and should not be construed as, and does not constitute, legal advice on any specific matter, nor does this message create an attorney-client relationship. Please note that the prior results discussed herein do not guarantee similar outcomes.
Hamilton & Associates | Securities & Going Public Lawyers
Brenda Hamilton, Securities Attorney
101 Plaza Real South, Suite 202 North
Boca Raton, Florida 33432
Telephone: (561) 416-8956
Facsimile: (561) 416-2855
www.SecuritiesLawyer101.com