Crowdfunding Platforms to Watch in 2015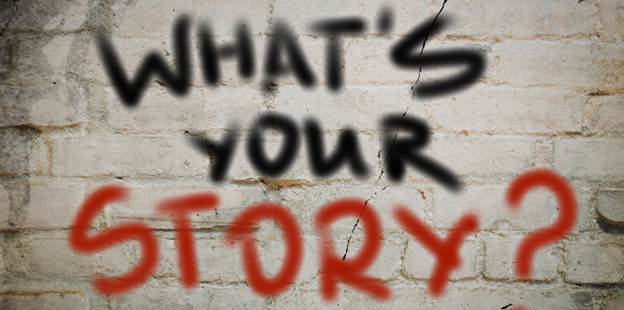 It has been more than a year and the SEC has not finalized its rules with respect to equity crowdfunding under the Title III of the JOBS Act, which would allow an issuer to raise up to $1 million from the sale of securities from non-accredited investors through online funding portals.
Despite this equity and intrastate crowdfunding have progressively marched forward with four viable crowdfunding platforms including the intrastate crowdfunding platform, partnership or fund model, broker-dealer and lending platforms.
Intrastate Crowdfunding
On October 2, 2014, the Securities and Exchange Commission (the "SEC") issued an updated compliance and disclosure interpretation addressing intrastate crowdfunding and Rule 147 of the Securities Act of 1933, as amended (the "Securities Act").  Rule 147 of the Securities Act provides an exemption for issuers conducting an intrastate offering that satisfies certain conditions including that sales may only be made to residents of the same state as the issuer.
These conditions include that general advertising and general solicitation be allowed only within the issuer's state. In its new guidance, the SEC indicates that using an established internet presence to issue information about specific investment opportunities would likely involve offers to residents outside the state in which the issuer does business.  The SEC provided guidance for issuer's using the internet for their intrastate offerings in an update to Question 141.05 published in April of 2014.  Issuers should:
 • limit offers to persons whose IP address originates from a particular state or territory; and
 • take steps to prevent offers and sales to persons whose IP address originates in other states,
Issuers should also use legends that conspicuously state that the offering is limited to residents of the issuer's state under applicable law.  More information about the Rule 147 exemption can be found here.
Crowdfunding Lending Model
LendingClub Corporation and Prosper Marketplace are loan-based crowdfunding models also known as peer-to-peer lending.  Each company is structured as an online platform that enables individuals to borrow up to $35,000 from a large number of lenders with each lender committing a small loan amount.  Offerings made under the Crowdfunding Lending model are not exempt from the SEC's registration statement.  Each platform must file a registration statement on Form S-1 covering a continuous offering to the public.
LendingClub investors purchase Member Dependent Notes from LendingClub, and do not invest directly in loans.  The loans are issued by WebBank, an FDIC insured bank which assigns the loans to the LendingClub in exchange for the investor funds.  The platforms in the crowdfunding lending model earn transaction-based fees on each loan as well as servicing fees while payment are made on the loans.
Accredited Crowdfunding Portals – the Fund Model
The accredited crowdfunding portal model evolved from two SEC no action letters.  In March 2013, the SEC issued two no action letters addressing the accredited crowdfunding model, Angel List LLC and the Funders Club Inc.
Both Angel List and Funders Club are online crowdfunding platforms whose objective is to invest accredited investors' money in the startup company.  Each investment is structured as a separate partnership to fund each startup.  The investor funds are pooled into a separate investment partnership fund that invests into the startup.  Accredited investors are limited partners or members of the fund who invest in a Rule 506 offering.
Only accredited investors can participate in offerings made through accredited crowdfunding portals.  Because Funders Club and Angel List operate as registered investment advisers, they must register with the SEC or comply with an available exemption from registration.  Accredited Crowdfunding Portals receive a share of profits distributed at the termination of the investment.  Note because, accredited crowdfunding portals are not broker-dealers, they are unable to accept any transaction-based compensation.
Accredited Crowdfunding – the Broker-Dealer Model
Under certain circumstances, accredited crowdfunding portals can partner with registered broker-dealers which enable the portal to receive transaction-based compensation.  CircleUp Network is an online crowdfunding portal whose capital raising activities are conducted through its wholly owned subsidiary, Fundme Securities LLC, a registered broker-dealer.  In the broker-dealer crowdfunding portal, securities such as shares of the startup (not the fund), are sold to accredited investors in a Rule 506 offering.  The Accredited Crowdfunding Broker-Dealer model requires that the offering proceeds be raised by a broker-dealer.
For further information about this securities law blog post, please contact Brenda Hamilton, Securities Attorney at 101 Plaza Real S, Suite 202 N, Boca Raton, Florida, (561) 416-8956, by email at [email protected] or visit www.securitieslawyer101.com.   This securities law blog post is provided as a general informational service to clients and friends of Hamilton & Associates Law Group and should not be construed as, and does not constitute legal advice on any specific matter, nor does this message create an attorney-client relationship. For more information about going public and the rules and regulations affecting the use of Rule 144, Form 8K, crowdfunding, FINRA Rule 6490, Rule 506 private placement offerings and memorandums, Regulation A, Rule 504 offerings, SEC reporting requirements, SEC registration statements on Form S-1 , IPO's, OTC Pink Sheet listings  and OTC Markets disclosure requirements, DTC Chills, Global Locks, reverse mergers, public shells and direct public offerings please contact Hamilton and Associates at (561) 416-8956 or [email protected].  Please note that the prior results discussed herein do not guarantee similar outcomes.
Hamilton & Associates | Securities Lawyers
Brenda Hamilton, Securities Attorney
101 Plaza Real South, Suite 202 North
Boca Raton, Florida 33432
Telephone: (561) 416-8956
Facsimile: (561) 416-2855
www.SecuritiesLawyer101.com