The Going Public Attorney & Due Diligence – Going Public Attorneys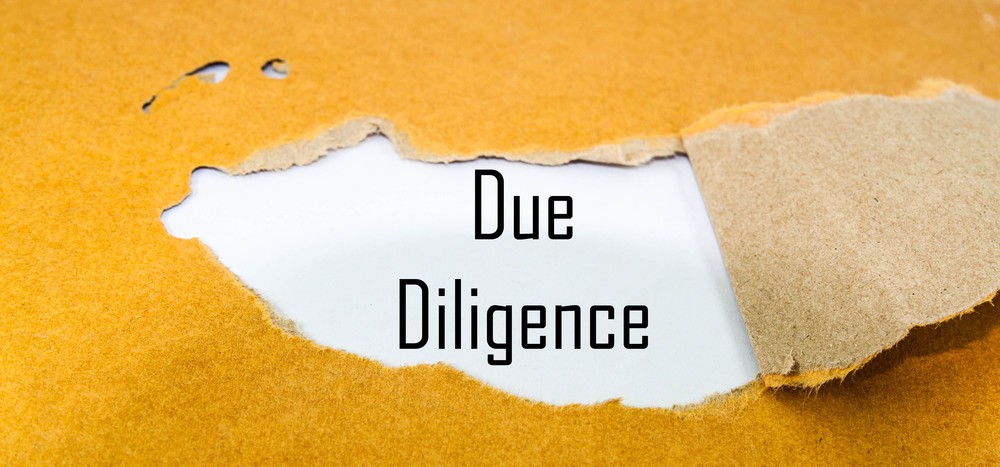 A company's going public lawyer must conduct proper due diligence in order to draft required disclosures during the going public process.  These expansive disclosure requirements apply to private companies going public.  During the going public process, companies must generally provide expansive disclosures. These disclosures include information about their financial condition, business plan and operations, material risks, management, litigation and stockholders, in addition to how many shares will be offered and at what offering price.
The going public attorney's role varies, depending upon the company's financial condition, assets, revenues, its business, location and other factors.  Any private company seeking to go public needs a securities lawyer to guide it through the registration statement requirements, auditors to audit at least two years of financial statements and–if an initial public offering ("IPO") is planned–the issuer will also require underwriters to offer and sell its securities.
In going public transactions, the company's securities attorney will undertake a review of documents including the Company's corporate records, stock issuances and shareholder records.
The Going Public Attorney & the Corporate Records Review
The Company's Going Public attorney will review the Company's corporate documents to prepare for the going public transaction.  These documents include:
Certificate of incorporation and bylaws as amended;
Corporate minute book, including minutes of meetings and actions taken by written consent of the board of directors and shareholders;
Communications with shareholders, including notices of meetings, annual reports, proxy statements and other correspondence;
Press releases; and
Documents reflecting mergers, acquisitions, changes in control and divestitures.
The Going Public Attorney & Securities Issuances
The S-1 Registration Statement requires that a company provide information about its securities issuances.  As such, the securities lawyer acting for the company will need copies of all documentation evidencing its securities offerings.
Such documents typically include:
stock purchase agreements and related documentation, such as offering circulars, private placement memoranda and prospectuses relating to the offer or sale of equity or debt securities, including convertible financings;
samples of common stock certificates, warrants, options, debentures and any other outstanding securities;
stock option and purchase plans;
repurchase, redemption, exchange, conversion or similar agreements involving securities and schedule of any dividends paid or declared;
registration rights agreements;
any other agreement related to or affecting the Company's securities;
Forms D or any other forms filed to qualify for an exemption under the Securities Act; and
state Blue sky filings.
The Securities Lawyer & Review of Shareholder Information
The private company going public should be prepared to provide its securities lawyer with all information concerning its shareholders, such as:
stock certificate books and stock transfer ledgers or other records that show all issuances, grants and cancellations of Company stock, options and warrants, including names of holders, dates of issuance, grant or cancellation, and number of securities;
a list of names, addresses and holdings of current record and beneficial owners of the Company stock, indicating the dates such stock was issued and fully paid for;
a list of names, addresses and holdings of current record and beneficial owners of options and warrants, including date of grant, exercise price, number of shares subject to the option or warrant and vesting terms;
a list of agreements granting or issuing stock, options, warrants or any other form of interest in the Company;
stockholder agreements;
documents reflecting proxies, powers of attorney, voting trusts, or other assignment of rights attaching to any of the Company's securities; and
documents limiting the Company's ability to declare and pay dividends.
This securities law blog post is provided as a general informational service to clients and friends of Hamilton & Associates Law Group and should not be construed as, and does not constitute, legal and compliance advice on any specific matter, nor does this message create an attorney-client relationship.  For more information about going public and the rules and regulations affecting the use of Rule 144, Form 8K, crowdfunding, FINRA Rule 6490, Rule 506 private placement offerings and memorandums, Regulation A, Rule 504 offerings, SEC reporting requirements, SEC registration statements on Form S-1 , IPO's, OTC Pink Sheet listings, Form 10, OTC Markets disclosure requirements, DTC Chills, Global Locks, reverse mergers, public shells, direct public offerings and direct public offerings, please contact Hamilton and Associates at (561) 416-8956 or [email protected].  Please note that the prior results discussed herein do not guarantee similar outcomes.
Hamilton & Associates | Securities Lawyers
Brenda Hamilton, Going Public Attorney
101 Plaza Real South, Suite 202 North
Boca Raton, Florida 33432
Telephone: (561) 416-8956
Facsimile: (561) 416-2855
www.SecuritiesLawyer101.com