The Bad Actor Rule of Rule 506(d) – Securities Lawyer 101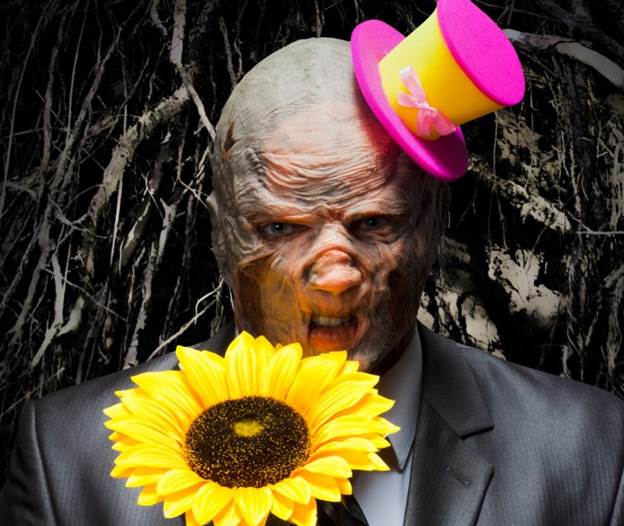 According to a recent Securities & Exchange Commission ("SEC") report, thousands of businesses raise billions of dollars in capital through offerings exempt from registration under Regulation D of the Securities Act of 1933, as amended. Rule 506 is the most commonly used Regulation D exemption. For small issuers, the amount raised is typically less than $2 million.
Rule 506(c) allows for general solicitation of accredited investors. This rule, a product of the JOBS Act, became effective on September 23, 2013 and is the original source of the "Bad Actor Rule." The Bad Actor Rule prohibits an issuer from relying on the exemption if the issuer or certain other persons are subject to certain "Disqualifying Events" including being convicted of, or being subject to judicial or regulatory sanctions for, certain violations of U.S. based laws.
The Bad Actor Rule Codified
The "Bad Actor" rule is codified in paragraphs (d) and (e) of Rule 506.  Rule 506(d)(1) states that the exemptions in Rule 506(b) and Rule 506(c) are not available if a covered person has had certain Disqualifying Events. For purposes of Rule 506(d), "covered persons" include, any of the following:
The Issuer;
Directors, general partners, and managing members of the issuer;
Executive officers of the issuer, and other officers participating in the offering;
20 percent beneficial owners of the issuer;
Promoters;
Investment managers and principals of pooled investment funds; and
Any person compensated for soliciting investors (as well as the general partners, directors, officers, and managing members of any compensated solicitor).
Under Rule 506(d), Disqualifying Events include any of the following that occurred after September 23, 2013:
Criminal convictions relating to securities transactions, false filings with the SEC, or certain securities-related businesses;
Court injunctions and restraining orders relating to securities transactions, false SEC filings, securities-related business activities, or obtaining money or property through the mail by means of false representations;
Final orders of certain financial regulators that bar the covered person from associating with a regulated entity or engaging in certain financial business activities, or that are based on a violation of antifraud rules, or any postal service false representation order;
SEC orders revoking the registration of a regulated person, limiting the activities of such a person, or imposing industry, collateral or penny stock bars;
SEC cease-and-desist orders with respect to the scienter-based antifraud rules or violations of Section 5 of the Securities Act;
Suspension or expulsion from a self-regulatory organization such as FINRA; and
In the case of any registrant, issuer or underwriter named in any registration statement or Regulation A offering statement filed with the SEC, the issuance of a suspension or stop order with respect to such registration statement or offering statement, or any ongoing investigation relating to the foregoing.
Any disqualifying event occurring prior to September 23, 2013, must be disclosed by the issuer to each purchaser in a Rule 506 transaction if that event would otherwise have resulted in disqualification pursuant to Rule 506(d)(1) regardless of the passage of time.
Since the Bad Actor Rule came into effect, a common question we receive is actions by foreign regulators are Disqualifying Events. The SEC addressed this question in Compliance & Disclosure Interpretation 260.20.
Question 260.20
Question: Is disqualification under Rule 506(d) triggered by actions taken in jurisdictions other than the United States, such as convictions, court orders, or injunctions in a foreign court, or regulatory orders issued by foreign regulatory authorities?
Answer: No.
The look-back period for these Disqualifying Events is five years, other than criminal convictions for persons other than the issuer, its predecessors, and affiliated issuers and certain regulatory orders based on antifraud violations, for which the look-back is ten years, and for certain SEC or SRO suspensions, revocations, bars, expulsions, and related orders, which result in disqualification so long as they remain effective.
Issuers and management teams preparing for a private offering, should consult with their corporate counsel to prepare "Bad Actor Questionnaires." A properly drafted questionnaire will help management; identify "covered persons" under the rule; determine if previous events render those covered persons "Bad Actors;" If the issuer has identified a "Covered Person" is a "Bad Actor" under the rule; then application of the rule will help the team determine if the triggering events create a disqualifying situation or one that merely needs to be disclosed.
Issuers seeking to conduct Rule 506(c) offerings should proceed cautiously and devote necessary time and resources to ensure full compliance with the Bad Actor disqualification provisions of Rule 506(d). Failure to comply could lead to disqualification of the issuer's entire offering resulting in SEC enforcement action.
For further information about this securities law blog  post, please contact Brenda Hamilton, Securities Attorney at 101 Plaza Real S, Suite 202 N, Boca Raton, Florida, (561) 416-8956, by email at [email protected] or visit  www.securitieslawyer101.com.   This securities law blog post is provided as a general informational service to clients and friends of Hamilton & Associates Law Group and should not be construed as, and does not constitute legal advice on any specific matter, nor does this message create an attorney-client relationship.  Please note that the prior results discussed herein do not guarantee similar outcomes.
Hamilton & Associates | Securities Lawyers
Brenda Hamilton, Securities Attorney
101 Plaza Real South, Suite 202 North
Boca Raton, Florida 33432
Telephone: (561) 416-8956
Facsimile: (561) 416-2855