SEC Charges Texas Radio Host for Ponzi Scheme Targeting Elderly Investors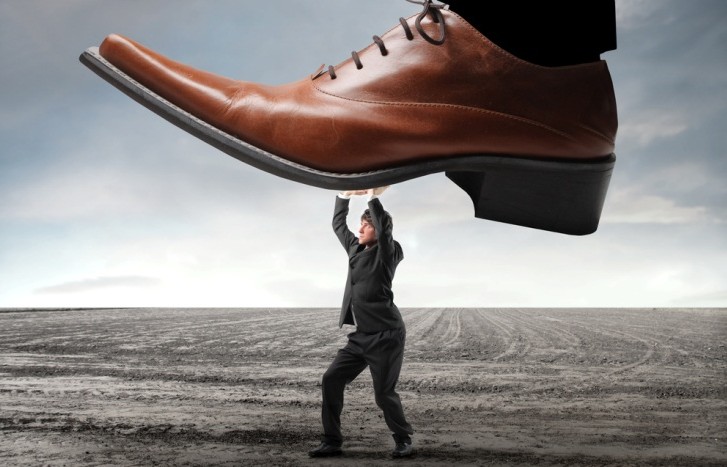 The SEC announced on March 12, 2019 that it has charged Texas resident William Neil "Doc" Gallagher-the self-styled "Money Doctor" featured on three Dallas-area radio stations-in an emergency action to shut down a $19.6 million Ponzi scheme targeting elderly investors' retirement funds. The SEC also charged Gallagher Financial Group, Inc. and W. Neil Gallagher, Ph.D. Agency, Inc., companies that Gallagher used to carry out the scheme.
The SEC's complaint, which was filed under seal on March 7, 2019, alleged that Gallagher made frequent religious references on his radio shows to establish his standing among a target audience of retired Christian investors. From December 2014 through January 2019, he raised at least $19.6 million from approximately 60 senior citizens. Falsely claiming to be a licensed investment adviser, he offered an investment that he called a Diversified Growth and Income Strategy Account, in which he promised to acquire income-generating assets for his clients in five specified categories. He promised investors that they would receive guaranteed, risk-free returns in their accounts ranging from 5% to 8% per year. In reality, except for one $75,000 annuity purchase, Gallagher purchased no assets in any of the five categories and no other assets to back the promised returns. Instead, he exhausted virtually all investor funds on spending unrelated to the accounts, including misappropriating significant portions for personal and company expenses and to make Ponzi payments to investors. To lull investors and conceal the scheme, Gallagher provided investors phony account statements showing false account balances.
The SEC alleges that Gallagher and his companies violated Section 17(a) of the Securities Act of 1933, Section 10(b) of the Securities Exchange Act of 1934 and Rule 10b-5 thereunder and Section 206 of the Investment Advisers Act of 1940. On March 8, 2019, United States District Judge Jane J. Boyle entered orders at the SEC's request, freezing their assets and placing them into receivership and temporarily enjoining the defendants from further violations. The SEC is seeking preliminary, permanent, and conduct-based injunctions as well as disgorgement, prejudgment interest, and civil penalties against the defendants.
In a related case, the Dallas County District Attorney's Office obtained an indictment against Gallagher on March 4, 2019, for securities-fraud and other criminal charges stemming from the scheme. On March 8, 2019, Gallagher was arrested on those charges, which remain pending.
This securities law blog post is provided as a general informational service to clients and friends of Hamilton & Associates Law Group and should not be construed as, and does not constitute, legal and compliance advice on any specific matter, nor does this message create an attorney-client relationship. Please note that the prior results discussed herein do not guarantee similar outcomes.
Hamilton & Associates Law Group, P.A provides ongoing corporate and securities counsel to private companies and public companies listed and publicly traded on the Frankfurt Stock Exchange, London Stock Exchange, NASDAQ Stock Market, the NYSE MKT and OTC Markets. For two decades the Firm has served private and public companies and other market participants in SEC reporting requirements, corporate law matters, securities law and going public matters. The firm's practice areas include, but are not limited to, forensic law and investigations, SEC investigations and SEC defense, corporate law matters, compliance with the Securities Act of 1933 securities offer and sale and registration statement requirements, including Regulation A/ Regulation A+ , private placement offerings under Regulation D including Rule 504 and Rule 506 and Regulation S and PIPE Transactions as well as registration statements on Forms S-1, Form F-1, Form S-8 and Form S-4; compliance with the reporting requirements of the Securities Exchange Act of 1934, including Form 8-A and Form 10 registration statements, reporting on Forms 10-Q, Form 10-K and Form 8-K, Form 6-K and SEC Schedule 14C Information and SEC Schedule 14A Proxy Statements; Regulation A / Regulation A+ offerings; all forms of going public transactions; mergers and acquisitions; applications to and compliance with the corporate governance requirements of national securities exchanges including NASDAQ and NYSE MKT and foreign listings; crowdfunding; corporate; and general contract and business transactions. The firm provides preparation of corporate documents and other transaction documents such as share purchase and exchange agreements, stock purchase agreements, asset purchase agreements and reorganization agreements. The firm prepares the necessary documentation and assists in completing the requirements of federal and state securities laws such as FINRA and DTC for Rule 15c2-11 / Form 211 trading applications, corporate name changes, reverse and forward splits, changes of domicile and other transactions. The firm represents clients in London, Dubai, India, Germany, India, France, Israel, Canada and throughout the U.S.