Regulation A Testing the Waters – Securities Lawyer 101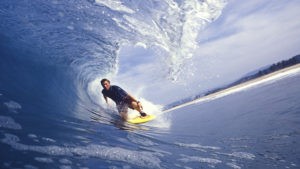 When dealing with potential investors, Regulation A Issuers may test the waters when implementing solicitation materials before AND after the Form 1-A  offering statement is filed with the Securities and Exchange Commission ("SEC") subject to issuer compliance within the rules on filing and disclaimers.
Testing the waters with Regulation A means you can now advertise ANYWHERE you think you'll attract potential investors. Take social media for example… You could put together a formal ad campaign that costs tens of thousands of dollars. Or, you can simply do it yourself on Twitter or Facebook. Keep in mind, you're getting non-binding indications of interest when testing the waters in a Regulation A Offering. Meaning, you can't hold people to their indication of interest that they will actually invest in your brand. However, it does present the opportunity —before you look to your own pocket to see if there's adequate interest when it comes to filing the actual offer as well as preparing and qualifying the offering statement.
That being said, before you file for Regulation A, the testing the waters materials must be filed as an exhibit using the first filing on Form 1-A. Even though SEC does not pre-review pre-filing advertising, it's best to be extremely cautious with what you include in your offering materials. Solicitation materials are subject to the anti-fraud and other civil liability provisions of the federal securities laws. This means you can be sued for what you say in your advertising materials, even if you don't include the information in the 1-A Offering Circular itself.
A general rule of thumb is: if you don't think the SEC will like what you have in the Form 1-A filing, or you believe investors could potentially sue you for making such a statement, don't include it in any of your advertising materials.
Regulation A  pre-filing solicitation materials must include a disclaimer stating that: (1) no funds or other consideration is being solicited, and if money is sent, it will not be accepted by the company; (2) no sales will be performed or commitments to purchase accepted until the offering statement is qualified; and (3) a proposed purchaser's indication of interest is non-binding.
Once you publicly file your Form 1-A offering statement, the solicitation materials must be followed by a current preliminary offering circular or include a declaration that notifies potential investors where and how the most current preliminary offering circular may be found. This condition can be satisfied by adding the URL where the preliminary offering circular is located on the internet. Or, the offering statement may be physically delivered. After publicly filing the Regulation A offering statement you must update and redistribute such material in a substantially similar way, as such materials were originally distributed if either the solicitation materials or the preliminary offering circular becomes inaccurate or incomplete in any material respect. Remember blue sky laws continue to apply in Regulation A Tier 1 Offerings.
This securities law blog post is provided as a general informational service to clients and friends of Hamilton & Associates Law Group and should not be construed as, and does not constitute legal advice on any specific matter, nor does this message create an attorney-client relationship.  Please note that the prior results discussed herein do not guarantee similar outcomes.
Hamilton & Associates | Securities Lawyers
Brenda Hamilton, Securities Attorney
101 Plaza Real South, Suite 202 North
Boca Raton, Florida 33432
Telephone: (561) 416-8956
Facsimile: (561) 416-2855
www.securitieslawyer101.com