Why Form 10 Shells Are High Risk – Form 10 Reverse Mergers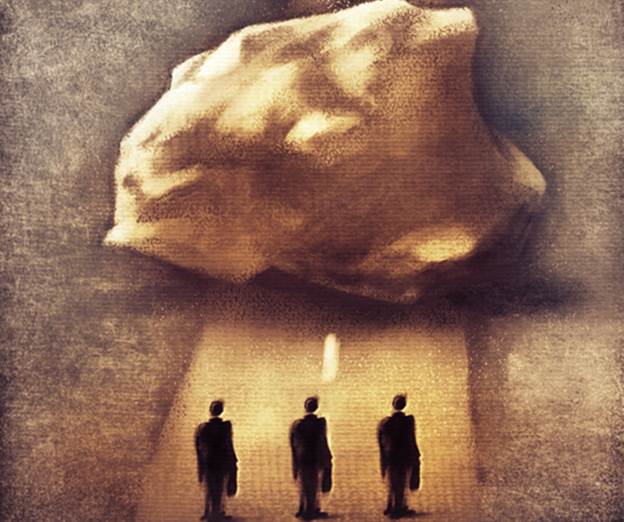 What Isn't Wrong With a Form 10 Shell?
Registration Statement ("Form 10 Shell") under the Securities Exchange Act of 1934, (the "Exchange Act"), are being marketed as a method for private companies to obtain public company status. More often than not, Form 10 Shells are not a timely solution or cost effective method for a private company to obtain public company status.  
Most Form 10 Shells are not structured properly for a going public transaction because unlike registration statements filed under the Securities Act of 1933, as amended (the "Securities Act"), a Form 10 cannot be used to create unrestricted shares. A purchaser of a Form 10 Shell may incur the expenses of SEC reporting yet may derive no benefit because the securities are not publicly traded.  As a result, the cost of Form 10 Shell exceeds the expenses of a direct public offering and listing.
In most cases, the Form 10 shell will not meet FINRA's requirements and it will not qualify for a stock ticker symbol unless the post merger entity files a registration under the Securities Act. Because of this some private companies seeking public company status using a Form 10 shell have found themselves with the burden and cost of complying with SEC reporting requirements without any of the benefits of having a publicly traded stock.
Companies considering a reverse merger with a Form 10 Shell should consider the time and cost of:
conducting the due diligence and reverse merger into the Form 10 Shell;

preparing and filing a "Super 8-K" which must include the information required in a SEC registration statement including audited financial statements of the private company purchasing the Form 10 shell;

preparing and filing a registration statement under the Securities Act to meet FINRA's requirements; and

locating a sponsoring market maker to submit a Form 211 to FINRA to seek a stock ticker symbol.
Purchasing a Form 10 Shell does not assist a private company in going public. It increases the cost and time required and may not even result in the private company becoming publicly traded. In fact, it makes going public more expensive, time consuming and challenging.  Because the company does not have a ticker, it is not attractive to investors.
The SEC provides various forms of registration statements for securities offerings  which vary based upon the characteristics of the issuer and of the particular type of offering.
A Form 10 is a registration statement under the Securities Exchange Act of 1934 ("Exchange Act") to register an entire class of securities, while a registration statement under the Securities Act registers a certain number of shares for particular transactions.
A Form S-1 Registration under the Securities Act of 1933, as amended ("Securities Act") is the most commonly used form for a Securities Act registration statement.  All companies qualify to register securities on Form S-1.  Unlike a registration statement on Form S-1, a Form 10 registration statement also does not affect the tradability of securities.  After a Form 10 registration statement becomes effective, restricted securities remain restricted and unrestricted securities remain unrestricted.
A Form 10 registration statement requires that the issuer disclose much of the same information required in a Form S-1 Securities Act registration statement.  This information includes, among other things, a detailed description of its business, properties, risk factors, transactions with management, legal proceedings, and executive compensation as well as its audited financial statements.
Upon filing of a Form 10, the SEC may render comments to the disclosures.  Regardless of whether such comments have been answered satisfactorily, a Form 10 registration statement automatically becomes effective sixty days after its initial filing.  This effectiveness causes the issuer to become subject to the SEC's periodic reporting requirements even if it still has unresolved comments from the SEC.
Periodic Reporting
A company considering a reverse merger with a Form 10 shell should become familiar with SEC reporting obligations. Once a company has a security registered under the Exchange Act or the Securities Act, it must file the SEC annual reports on Form 10-K, quarterly reports on Form 10-Q, and current reports on Form 8-K.  An Issuer with securities registered under the Exchange Act must additionally comply with SEC proxy rules.  Its directors, officers, and holders of ten percent or more of its outstanding securities must comply with beneficial ownership reporting requirements and the issuers securities become subject to the short-swing profit rules under Section 16 of the Exchange Act.
Getting a Ticker and Trading
Even if a company mergers with a Form 10 shell company that does not make the company publicly traded or qualify the company for a ticker symbol.  An issuer must still satisfy other regulatory requirements and criteria to obtain a ticker symbol and be quoted by the OTC Market's Pink Sheets, OTCQB, OTCQX or list on a securities exchange such as NASDAQ or the NYSE.
Generally, FINRA requires that the issuer have at least twenty five shareholders who hold either registered shares or, with respect to OTC Pink listed issuers, shares that have been held by non-affiliated investors for twelve months.  The majority of the twenty five holders must have paid cash consideration for their shares.  Additionally, these shares in the aggregate should represent at least 10% of the issuer's outstanding securities and are often referred to as the "Float."  The Float must also be somewhat evenly distributed without significant concentration in one or a few shareholders.  Under FINRA rules, only a sponsoring market maker can file a Form 211.
The Direct Public Offering Solution
Both the NYSE and NASDAQ impose one year seasoning requirements on companies going public with a reverse merger. As such, a reverse merger is not a practicable solution for a potential listed company. A direct public offering provides an option for going public direct without a reverse merger. A direct public offering involves the filing of a registration statement  on Form S-1 with the Securities and Exchange Commission ("SEC") and once effective, if structured properly, a sponsoring market maker will file a Form 211 on the issuer's behalf with the Financial Industry Regulatory Authority ("FINRA").
By undertaking a Direct Public Offering, the issuer avoids many of the expenses and risks associated with reverse merger transactions, including incomplete and sloppy records, pending lawsuits and other liabilities such as securities violations.  After a reverse merger with a Form 10 Shell, the private company is forever labeled as a shell or reverse merger issuer, which makes it much more difficult to raise capital because Rule 144 is unavailable for its investor's resale. Issuers who go public through direct public offerings avoid the shell company and reverse merger stigma.  Additionally, issuers who go public through Direct Public Offerings have lower costs and the added credibility associated with providing transparency by filing an S-1 registration statement with the SEC.
For more information about direct public offerings, please visit our blog post here.
For further information, please contact Brenda Hamilton, Securities Attorney at 101 Plaza Real South, Suite 202 North, Boca Raton, Florida, (561) 416-8956, or by email at [email protected].  This securities law Q&A is provided as a general informational service to clients and friends of Hamilton & Associates Law Group, P.A. and should not be construed as, and does not constitute legal advice on any specific matter, nor does this create an attorney-client relationship.  Please note that the prior results discussed herein do not guarantee similar results.
Hamilton & Associates | Securities Lawyers
Brenda Hamilton, Direct Public Offering & Going Public Attorney
101 Plaza Real South, Suite 202 North
Boca Raton, Florida 33432
Telephone: (561) 416-8956
Facsimile: (561) 416-2855
www.SecuritiesLawyer101.com