Roadmap For a Successful Direct Public Offering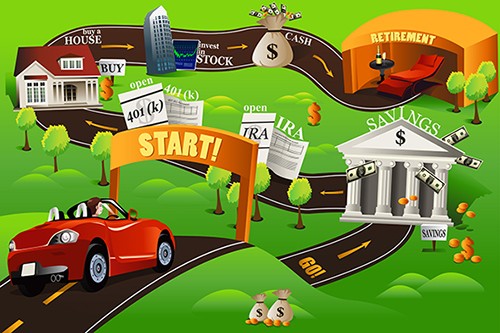 Preparing for a direct public offering or an initial public offering ("IPO") or takes both a commitment of time and money.  Unlike an Initial Public Offering, a direct public offering does not involve an underwriter.  While it often takes a year or longer to plan for and complete an IPO, a direct public offering can be completed in as little as 90 days, using Form S-1. Unlike a Form 10 registration statement,  Form S-1 will create unrestricted securities.
Money and time are not the only things required for a successful direct public offering.  Having the right Going Public Attorney is critical to the direct public offering process.  Some companies begin planning for their direct public offering months before the process begins.  This allows the issuer to consider a variety of factors including confidential submission of the registration statement and other matters. During this time, the company prepares for the audit process, develops its plan of operations and obtains its shareholder base.
Assemble Your Direct Public Offering Team
During the going public process, in addition to a Going Public Attorney, the Company will require the services of a transfer agent, a sponsoring market maker, a DTC participant, an accountant, and an auditor. The company also needs "seed shareholders".
The Going Public Securities Attorney
Before selling shares in a direct public offering, the company must file a Form S-1 registration statement with the Securities and Exchange Commission ("SEC").
A Form S-1 registration statement includes the prospectus, which is used to describe the offering and information about the company.  The prospectus is the selling document used to market the company's offering.
The Form S-1 Prospectus includes:
Business Summary – a description of the company including products/services and other business functions;
Financial Summary – including an income statement and balance sheet;
Risk Factors – for investing in the company, like economic conditions, the market, and competition;
Management and Compensation – i.e., who's paid what at the company;
Stock Offerings – which describes the offering details;
Use of Proceeds from the IPO; and
Discussion of Financial Conditions and Operations by the Company's Management.
Form S-1 registration statements are reviewed by the SEC's Division of Corporation Finance.  Each of the multiple reviews prompts comments to which the company must respond with the help of its Going Public Attorney.
The company and/or its attorney will draft responses to the SEC comments and file amendments to the registration statement.  When the SEC examiners feel the Form S-1 has satisfied all requirements, the registration statement will be declared effective.
Once a company completes its Form S-1, it will be fully reporting with the SEC and must submit various reports and filings, including but not limited to, Forms 10-K, 10-Q, and 8-K.
Only a qualified Going Public Attorney can provide the guidance necessary to determine the appropriate structure for the direct public offering and compile the required Form S-1 disclosures.  Companies should ensure that their own best interests are their priority and avoid lawyers who have been involved in repeated reverse merger transactions.
The Accountant and Auditor
A Form S-1 registration statement requires that the company provide audited financial statements for its most recent two fiscal years or any shorter period that it has been in existence.  The company must have an accountant who is capable of preparing Generally Accepted Accounting Principles ("GAAP") compliant financial statements and the necessary footnotes.
A company going public must hire an independent registered public accounting firm to audit the financial statements prepared by its accountant.  The auditor must also provide an independent opinion addressing whether or not those financial statements are relevant, accurate, complete, and fairly presented.  The Company's auditor must be registered with the Public Company Accounting & Oversight Board ("PCAOB").
The Form S-1 requires an opinion of counsel and audited financial statements.  Both a going public attorney and auditor must be engaged prior to the filing of a Form S-1.  Once the Company's Form S-1 has been declared effective, the company must locate a transfer agent and sponsoring market maker.
The Transfer Agent
Setting up a transfer agency early and then issuing and shipping shares to your initial selling subscribing shareholders, is a formality that helps avoid confusion and extra burdens for the company.
A transfer agent is the custodian of the company's shareholder records, including purchases, sales, transfers and account balances.  After completion of the going public transaction, as the company's securities begin to trade actively, it becomes critical to have efficient transfer agent operations.
Choosing a qualified transfer agent that offers a reasonable fee structure and terms is an important yet often overlooked step in the process.  An experienced going public lawyer will usually have a good sense of qualified and reliable service providers and can help you.
The Sponsoring Market Maker
Once the Company's Form S-1 has been declared effective, the company must locate a sponsoring market maker to file its Form 211.
It has become difficult for small companies going public to locate a sponsoring market maker to submit their Form 211 application to FINRA.  Market makers cannot be compensated for acting as a sponsor, and compiling the application entails a tremendous amount of time and effort.  Rule 15c2-11(a)(5) of the Securities Exchange Act of 1934, as amended, requires sponsoring market makers to undertake significant due diligence to achieve compliance.  These requirements have made market makers reluctant to sponsor small companies. Typically, the company's Securities Attorney locates its sponsoring market maker.
Disclose, Disclose, Disclose
The Securities Act is referred to as the "truth in securities" act and has two stated goals. These are to require that issuers provide investors with financial and other significant information concerning securities being offered for public sale, and to prohibit deceit, misrepresentations, and other fraud in the sale of securities.  The primary way companies provide investors with financial and other significant information when going public is by filing a registration statement with the SEC.  This provides transparency to investors and protects the issuer from liability.
The SEC and FINRA may examine the company's website, press releases, and other publicly available information looking for potentially misleading statements.  If either finds improper statements, they will issue comments asking the company to offer explanations.
If the SEC becomes concerned about misleading disclosures it will not approve the company's registration statement.  Similarly, if FINRA believes an issuer is using untrue or misleading disclosures to condition the market for a company's securities, it will not approve the Form 211 application to initiate quotations in the OTC Markets.Companies not qualifying for a stock exchange often elect to go public on the OTC Markets OTCQB or OTCQX.
The key to a smooth direct public offering is having a strong going public team before the process begins.
For further information about this securities law blog post, please contact Brenda Hamilton, Securities Attorney at 101 Plaza Real S, Suite 202 N, Boca Raton, Florida, (561) 416-8956, or [email protected] or visit www.securitieslawyer101.com.  This securities law blog post is provided as a general informational service to clients and friends of Hamilton & Associates Law Group and should not be construed as, and does not constitute legal advice on any specific matter, nor does this message create an attorney-client relationship.  Please note that the prior results discussed herein do not guarantee similar outcomes.
Hamilton & Associates | Securities Lawyers
Brenda Hamilton, Securities Attorney
101 Plaza Real South, Suite 202 North
Boca Raton, Florida 33432
Telephone: (561) 416-8956
Facsimile: (561) 416-2855
www.SecuritiesLawyer101.com