Medbox & The License to Swindle – Peter Berney Shells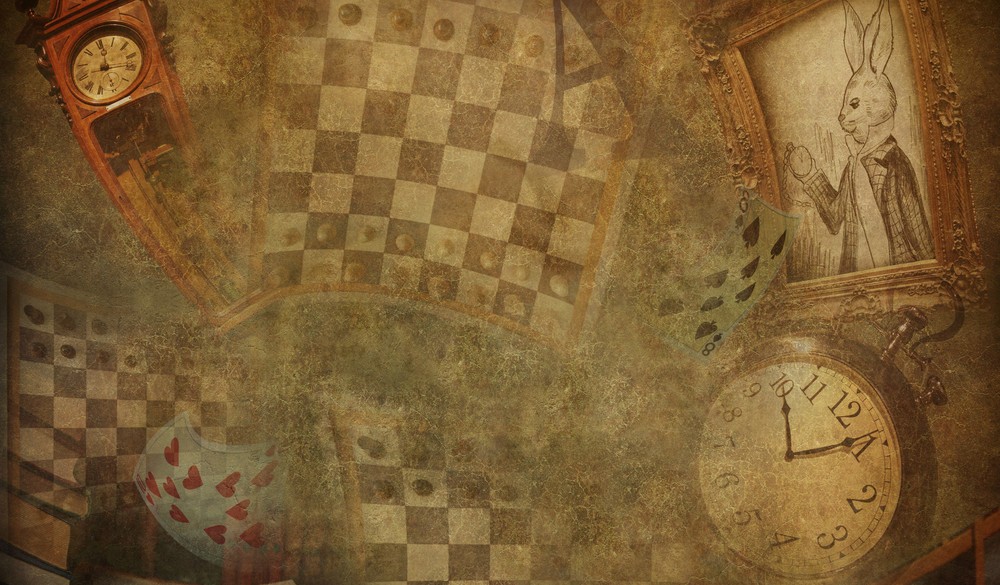 Down the Rabbit Hole We Go
We were recently asked to review a penny stock company called Medbox Inc. (MDBX).  The Medbox story has been of considerable interest over the past two years, for the most part because of its colorful founder, P. Vincent Mehdizadeh, its involvement in the nascent medical marijuana industry, and its unusually high stock price.  But for those willing to dig into the past, it also illustrates why receivership and custodianship shells are the greatest enforcement failure impacting the microcap markets in the last decade.
The Medbox SEC Filings
A look into Medbox reveals that the 36-year-old P. Vincent Mehdizadeh has his own checkered past.  Between 1997 and 2007, he was arrested for breaking and entering, solicitation, trespassing and credit card fraud, though he tries to dismiss all that as youthful errors.  In 2013, the Los Angeles District Attorney charged him in connection with a business he owned with his father called Active Lawyers Referral.  Customers complained that they'd been ripped off by the Mehdizadehs, and that Vincent, who is not an attorney, had offered them bad legal advice.  In the end, Mehdizadeh agreed to pay $450,000 in restitution, and avoided a stretch in the slammer.
On November 12, 2014, Medbox put an end to nearly two weeks of speculation prompted by a vaguely worded 8-K by acknowledging in its 10-Q for the period ended September 30, that the company has received a formal notice of investigation from the SEC.  According to the report, on November 10 the SEC stated that it had "notified the Company that it is conducting an investigation pertaining to the Company and issued a subpoena to the Company for documents from December 1, 2011 to the present relating to the matters it is reviewing.".  In an 8-K from December 30, 2014, MDBX further disclosed that it has received a subpoena in connection with a Grand Jury investigation, and noted that its previously-announced need to restate financials, had triggered a technical default on convertible debentures in the amount of $3.75 million, and that this could result in a demand for immediate repayment.
As tensions mounted and spectators wondered what was next, on the evening of January 8, 2015, Mehdizadeh filed a Definitive Proxy Statement despite that he was no longer an officer or director, and had no authority to make such a filing.  In it, he announced that he was firing MDBX's board of directors and installing a new board composed of his own candidates, including himself.
Medbox management, led by Guy Marsala, and the "old" Board of Directors reacted swiftly to this attempted corporate coup, suing Mehdizadeh in Los Angeles Superior Court.  Though any sane investor would consider the action a material event, the Company did not disclose it for several weeks.  Finally, on January 26, Marsala issued a press release and filed an 8-K in which it explained that an agreement with Mehdizadeh had been reached.  The latter would not be removing any directors, nor would he be interfering with the restatement of the company's problematic financials.  Upon the completion of a $1 million private placement agreement, he would be permitted to name a person of his choice as a fifth director.  He would also resign as a company consultant, avoid contact with company employees and shareholders, and refrain from issuing press releases and making EDGAR filings.  He would, however, be allowed one "supervised visit" to Medbox headquarters to pick up personal belongings.
In return, the company would dismiss the lawsuit with prejudice.  Though Marsala gave lip service to the continuing "support of our majority stockholder," Vinnie had taken it on the chin.  So had stock prices.  At the end of October 2014, MDBX had traded as high as $15; by early February 2015, it had sunk to $3.28.  Shareholders were feeling the pain.
The Dodgy History of Medbox
Medbox went public by means of a reverse merger transaction in 2011.  As is so often the case, the investing public would have done well to examine the history of the shell Mehdizadeh had acquired.  We did so, and found a corporate hijacking, a convicted felon (in addition to Mehdizadeh) and an association with organized crime.
What is now Medbox was incorporated in Nevada as Rabatco, Inc. in 1977.  Rabatco was inactive between 1982 and 1998. It was originally a mining company, or had the vague ambition to become one.  When it attempted to revive itself in 1998, it had the equally vague ambition to "acquire computer related technology."  By that time, it was located in Bellingham, Washington.  In 1999, Carmine Bua, an attorney whose involvement with penny stocks led to a bar from practicing before the SEC in 2008, became president, secretary and a director.  Bua had apparently been tasked with finding a suitable technology company to roll into the Rabatco shell, and perhaps with preparing the company to go public.  He didn't stay for long; in January 2000 he was replaced by John Meyer, who according to SEC filings commenced negotiations to acquire MindfulEye.com Systems Inc., a publicly traded company.  The transaction was completed in March, and a Form 10 was filed with the SEC the following month. SEC filings reflect that Rabatco changed its name to MindfulEye.
The Hijacking of Medbox
By late 2001, MindfulEye was losing money hand over fist and by July of 2004 it had filed a Form 15-15D terminating its duty to file reports and schedules with the SEC.  It was, however, still a public company and a lowly OTC Pink ticker, therefore a valuable commodity for a corporate hijacker.  Less than a year later, on June 21, 2005, MindfulEye's lapsed corporate charter was reinstated in Nevada by Peter E. Berney, who gave a Las Vegas address.  He named himself President, Treasurer, and Director; the Secretary was, he said, "Celene E. Dion."  Peter Berney had applied to a Nevada state court for custodianship of the abandoned shell using bogus pleadings, and because it was unopposed, his application was granted.  That, as the relative order stated (obtained by fraud), gave Peter Berney the "authority to take any action on behalf of the MindfulEye, Inc., as permitted by NRS 78.347."
To say that Peter Berney is an unsavory character would be an understatement.  In the 1990s, he specialized in what were known as "box jobs."  Attorneys like Peter Berney would create fraudulent  companies, often by hijacking dormant shells, and install nominee officers who would put much of the companies' stock into the hands of promoters.  Once the stage was set, a pump and dump operation would follow.  While the term "box job" has by now fallen out of use, these fraudulent schemes continue and the lawyers like Berney who manufacture these vehicles are given a "license to swindle" in exchange for turning in the buyers, promoters and investor relations firms that purchase the hijacked vehicles for reverse merger transactions.
Berney was associated with a number of other crooked lawyers.  He set up shells and hired them to write false and misleading opinion letters freeing up stock.  He was indicted  with a number of others, and fled to Switzerland.  He was extradited quickly, and faced new charges in 2001, when he was indicted for securities fraud and other crimes along with his wife Rebecca and another Las Vegas resident, Robert Potter.  Potter was an alleged Genovese organized crime family associate.  Among those charged with him were Shawn Hackman, who allegedly played a role in the CMKM Diamonds scam, and Herbert Jacobi, who allegedly played a role in the Infotopia scam.  Jacobi and two of his co-defendants got lucky when a judge dismissed the case against them because of mistakes made by the prosecution; Hackman pled guilty.
Berney pled guilty to some of the charges lodged against him, and was a key government witness in the dismissed case.  He remained free on bail, and, as testimony in that case shows, continued to run box jobs with public shells with the apparent blessing of the Department of Justice.  It was during that period that he hijacked the Medbox shell, then known as MindfulEye.  The case was high profile, remaining in the news in Nevada for years.  It is difficult to see how and why a judge saw fit to grant custodianship to an individual convicted for securities fraud involving hijackings.  Even more puzzling is why the government allowed him to continue such obviously illegal behavior at the expense of investors.
Berney eventually served a short time in prison, and was released in December 2008.  But he wasn't done with law enforcement.  While he was serving as the government's cooperating witness, he was also involved in criminal activity unrelated to securities fraud.  Berney sold the MindfulEye shell to Steven Prior, who sold it to Shannon Illingworth in 2010.  Illingworth is CEO of AVT, Inc., the company that makes Medbox's marijuana vending machines.  Illingworth was a former professional football player who had his own issues with law enforcement for  possession of anabolic steroids. Mehdizadeh bought half of the MindfulEye shell from Illingworth in 2011, and the other half in 2012, evidently in exchange for 10 million shares of common and 3 million shares of preferred stock in the new company.  Illingworth's ownership was noted in the Form 10 filed by Medbox on April 10, 2013. In our opinion, how Mehdizadeh came to control the company was not clearly explained.
Once in charge, Mehdizadeh changed the company's name to Medbox, and its ticker to MDBX.  He expanded the scope of business by acquiring several subsidiaries, and saw to it that the company became an SEC registrant in early 2014.  By that time, Illingworth was described as a "non-affiliate stockholder."
Mehdizadeh continued to run the show with Bruce Bedrick, who served as the CEO, until shortly after the company's SEC registration was effective.  On April 9, 2014, he resigned as the COO and Chairman of the Board, and was, according to the relative 8-K, "appointed" founder of the company.  Bedrick resigned as President and CEO on July 23, and was replaced by Guy Marsala.
In light of what happened later in the year, it seems possible that Mehdizadeh knew or sensed that federal investigations were underway, and resigned in an attempt to lower Medbox's exposure to them.  If so, the move was unsuccessful.  For now, Guy Marsala seems determined to right the corporate ship or at least point the finger at Mehdizadeh  On February 2, he announced a modification of the securities purchase agreement on which the company had technically defaulted due to its need to restate financials.  The owners of those convertible debentures would now be able to convert them to common at a 51% discount to market price.  That is what's known as toxic, or death spiral financing.
That eliminates an immediate worry for management, but the SEC and Grand Jury investigations will continue, and will likely result in criminal and civil charges.  Shareholders and potential shareholders should be aware these actions will no doubt damage the company, and their investment, as well as lead to other individuals who may be targeted.  Medbox hasn't been problematic only recently; it's been problematic since the day Berney hijacked it.  It is doubtful that investors would have purchased shares of Medbox had they been aware of its true history and the  miscreants involved. The list of potential defendants in the Medbox debacle is long but Medbox isn't unique.
For further information about this securities law blog post, please contact Brenda Hamilton, Securities Attorney at 101 Plaza Real S, Suite 202 N, Boca Raton, Florida, (561) 416-8956, or [email protected].  This securities law blog post is provided as a general informational service to clients and friends of Hamilton & Associates Law Group and should not be construed as, and does not constitute legal advice on any specific matter, nor does this message create an attorney-client relationship. Please note that the prior results discussed herein do not guarantee similar outcomes.
Hamilton & Associates | Securities Lawyers
Brenda Hamilton, Securities Attorney
101 Plaza Real South, Suite 202 North
Boca Raton, Florida 33432
Telephone: (561) 416-8956
Facsimile: (561) 416-2855
www.SecuritiesLawyer101.com