SEC Charges Treaty Energy, Management & Attorney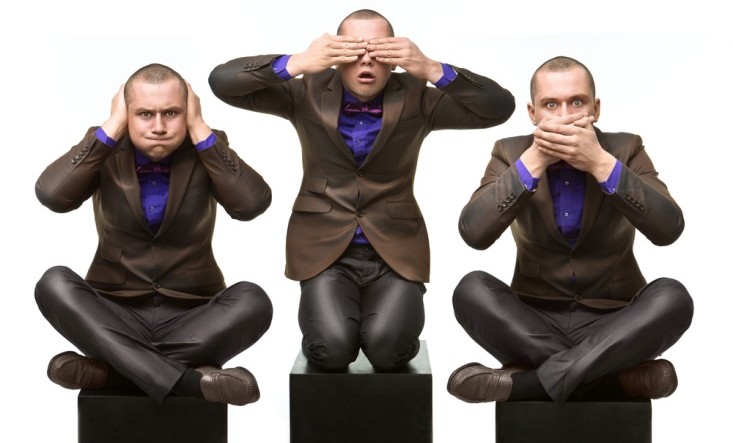 On December 15, 2014, Securities and Exchange Commission (the "SEC") charged Treaty Energy Corporation, Ronald L. Blackburn, Andrew V. Reid, Bruce A. Gwyn, Michael A. Mulshine, Lee C. Schlesinger and Samuel E. Whitley for a stock trading scheme in which they claimed to have struck oil in Belize in order to manipulate the company's stock price as they illegally sold shares to the public. 
According to the SEC allegations, convicted felon Ronald Blackburn ("Blackburn") and his hand-selected team of associates worked in concert to manipulate trading in the stock of Treaty Energy Corporation ("Treaty"), a publicly traded oil and gas company, for their own benefit.
According to the SEC, they carried out their scheme by:
● concealing the key fact that Blackburn, a convicted felon, controlled – and may continue to control – Treaty as a de facto officer and director;
● engaging in a fraudulent promotional campaign intended to artificially inflate Treaty's stock price that included the issuance of a January 2012 press release falsely claiming a major oil strike in Belize;
● perpetrating a fraudulent trading scheme involving the issuance and transfer of restricted and unrestricted Treaty stock, through which Treaty and its officers – with the aid of outside securities counsel – raised millions of dollars selling virtually worthless Treaty stock to unwitting investors; and
● conducting an illegal and unregistered offering of oil and gas working interests.
According to the SEC's allegations, Blackburn took Treaty public in December 2008 through a reverse-merger with a dormant public shell. Treaty, which purports to be in the business of acquiring oil and gas properties for investment, is a public company whose common stock is registered with the Commission under Section 12(g) of the Securities Act.  In or around January 2009, Treaty's common stock – 86% of which Blackburn controlled – began trading on the OTC Bulletin Board under the ticker symbol "TECO."  In order to hide his felony conviction, Blackburn held no formal title at Treaty, and instead operated behind the scenes as a purported consultant. In reality, Blackburn controlled nearly all aspects of Treaty's day-to-day operations between July 2009 and September 2013.
According to the SEC, the defendants knew that Ronald Blackburn was:
● was Treaty's majority shareholder between January 2009 and early 2010 and continued to hold a substantial percentage of stock thereafter;
● was paid nearly twice as much compensation as Reid, the next-highest paid Treaty officer;
● worked in the same office as Reid, Gwyn, and Schlesinger in Treaty's New Orleans headquarters;
● frequently communicated with the Treaty Officers about day-to-day operations of the company;
● directed the Treaty Officers' work through in person, telephonic, and email communications;
● oversaw a highly-touted oil and gas drilling program in Belize ("Belize Program"), for which he (i) served as Treaty's primary point of contact with the company's joint venture partner in the program; (ii) hired drilling personnel whom he instructed to report directly to him; and (iii) provided status reports and updates to the Treaty Officers;
●participated in selecting and working with Treaty's vendors and professional service providers, including hiring the Belize Program's drilling personnel and communicating with Treaty's auditor;
● orchestrated sales and transfers of Treaty stock by soliciting investors and either arranging for Treaty to issue stock to them directly or, alternatively, selling them his own Treaty shares. For example, after Blackburn told a prospective investor that Treaty's testing confirmed the presence of millions of barrels of oil in Belize, the investor purchased 4.6 million shares of Treaty restricted stock from the company for $120,000;
● used proceeds from sales of his own Treaty stock – which funds were often commingled between Treaty's and Blackburn's bank accounts – to pay the company's expenses;
● managed Treaty's funds and dictated how company money would be spent;
● routinely negotiated loans on Treaty's behalf and personally guaranteed or pledged his own Treaty stock as collateral for certain loans; and
● on numerous dates directed and approved the timing and content of key press releases published by Mulshine for Treaty.
The SEC also claims that the defendants made fraudulent statements in connection with drilling rights for a Belize Program in April 2010 in exchange for $100,000 which was secretly paid by Blackburn from the proceeds of his own sale of 20 million Treaty shares. The SEC also alleges that defendants engaged in (a) an unregistered public offering of Treaty's restricted stock; and (b) Form S-8 offerings of registered, unrestricted stock to ineligible recipients.
According to the SEC, Whitley knew or was reckless in that:
● Blackburn worked in the same office suite occupied by Treaty's corporate headquarters;
● Blackburn was Treaty's only purported consultant to share office space with the company;
● Blackburn beneficially owned more than 10% of Treaty's stock between July 2009 and November 2011 but failed to file Forms 3, 4, and 5 with the Commission;
● Blackburn sold Treaty stock, issued to him by the company, to finance company operations;
● Blackburn was responsible for identifying oil and gas acquisitions for Treaty;
● Blackburn, along with CEO Reid, formed and operated a company to raise funds for Treaty; and
●Blackburn solicited investors on Treaty's behalf.
Yet, despite his awareness of Blackburn's extensive involvement with Treaty, Whitley never questioned whether Blackburn's role was inconsistent with his title of "consultant."   According to the SEC, Whitley authored and supplied Treaty's transfer agent with legal opinions for both baseless S-8 and Rule 144 issuances which enabled Blackburn and the other defendants to profit from the scheme.
By June 30, 2013, Treaty began offering investors purported oil and gas working interests in a well located in West Texas.  The Treaty Defendants falsely represented to prospective investors that the well had an initial production rate of 62 barrels of oil per day and a lifespan of 20 years. They further claimed that the working interests were a low risk investment expected to yield a return of 111.42% over a ten year period. In reality, records maintained by the State of Texas reveal that the well only produced 235 total barrels of oil between October 2013 and October 2014, well less than the touted 62 barrels per day. Between October 29, 2013 and February 27, 2014, they raised approximately $565,000 from 19 investors.
 Offering documents for Treaty's oil and gas offering program represented that funds received from investors would be used to reimburse Treaty for drilling and completion expenses, to fund current and future oil and gas operations or even to "pay expenses and further fund Company operations on a day-to-day basis."  Contrary to these representations Treaty misappropriated investor funds to pay legal fees incurred during the SEC's investigation underlying this action. In addition, more than $230,000 of investor funds was improperly transferred to Blackburn, Reid, and Gwyn without their investors' knowledge or permission.
For further information about 12b-25, please contact Brenda Hamilton, Securities Attorney at 101 Plaza Real S, Suite 202 N, Boca Raton, Florida, (561) 416-8956, by email at [email protected].  This memorandum is provided as a general informational service to clients and friends of Hamilton & Associates Law Group and should not be construed as, and does not constitute legal advice on any specific matter, nor does this message create an attorney-client relationship.   Please note that the prior results discussed herein do not guarantee similar outcomes.
Hamilton & Associates | Securities Lawyers
Brenda Hamilton, Securities Attorney
101 Plaza Real South, Suite 202 North
Boca Raton, Florida 33432
Telephone: (561) 416-8956
Facsimile: (561) 416-2855
https://www.securitieslawyer101.com