SEC Freezes Profits From Avon Stock Manipulation Scheme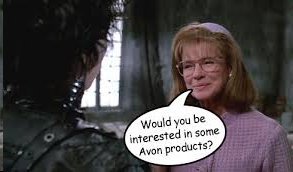 On June 4, 2015, the Securities and Exchange Commission (SEC) announced an emergency asset freeze of two U.S. brokerage accounts connected to schemes to manipulate the securities of Avon and other stocks, thwarting any ability for fraudsters to cash in on ill-gotten proceeds. According to the SEC complaint, it tracked a filing made on its EDGAR system about a false Avon tender offer to a foreign entity using an IP address located in Sofia, Bulgaria.
According to the SEC charges, a Bulgarian trader named Nedko Nedev controlled at least one of the two now-frozen brokerage accounts, and his account held a substantial position in Avon contracts-for-difference (CFDs) that had lost value in recent months.  The SEC charges allege that Nedko Nedev generated approximately $5,000 in excess profits by selling almost half of the account's Avon CFDs at inflated prices after the EDGAR filing led to a 20-percent increase in the value of Avon stock on May 14.
The court issued an order at the SEC's request freezing the two accounts, which contain approximately $2 million in assets.
In addition to Nedev, the SEC's complaint charges Strategic Capital Partners Muster Ltd. and Strategic Wealth Investments Inc., which each own one of the brokerage accounts, and PTG Capital Partners LTD, which made the EDGAR filing containing the purported Avon tender offer.  Also charged is similarly named PST Capital Group LTD, which allegedly made a false EDGAR filing in a 2012 scheme involving the stock of Rocky Mountain Chocolate Factory.  The defendants also are charged with a similar scheme in 2014 involving Tower Group International Ltd., which involved a false press release instead of an EDGAR filing.  The schemes followed similar patterns where the accounts had substantial holdings in a company that had been losing value and the companies' stock values substantially increased after a false filing or press release originating from Bulgaria.  The two accounts profited by more than $20,000 combined from the Tower Group alleged manipulation.
The SEC's complaint charges the defendants with violating antifraud provisions of the federal securities laws, including Section 17(a) of the Securities Act of 1933, Sections 10(b) and 14(e) of the Securities Exchange Act of 1934, and Rules 10b-5 and 14e-8.  The complaint also charges Nedev with control person and other secondary liability under Sections 20(a) and 20(b) of the Exchange Act.  The complaint seeks disgorgement, penalties, and other related relief.
 For further information, please contact Brenda Hamilton, Securities Attorney at 101 Plaza Real S, Suite 201 S, Boca Raton, Florida, (561) 416-8956, or 
[email protected]
 Please note that the prior results discussed herein do not guarantee similar outcomes.