SEC Charges Cannabis Investment Fund Greenview Investment Partners L.P and Founder Michael E. Cone in Fraudulent Scheme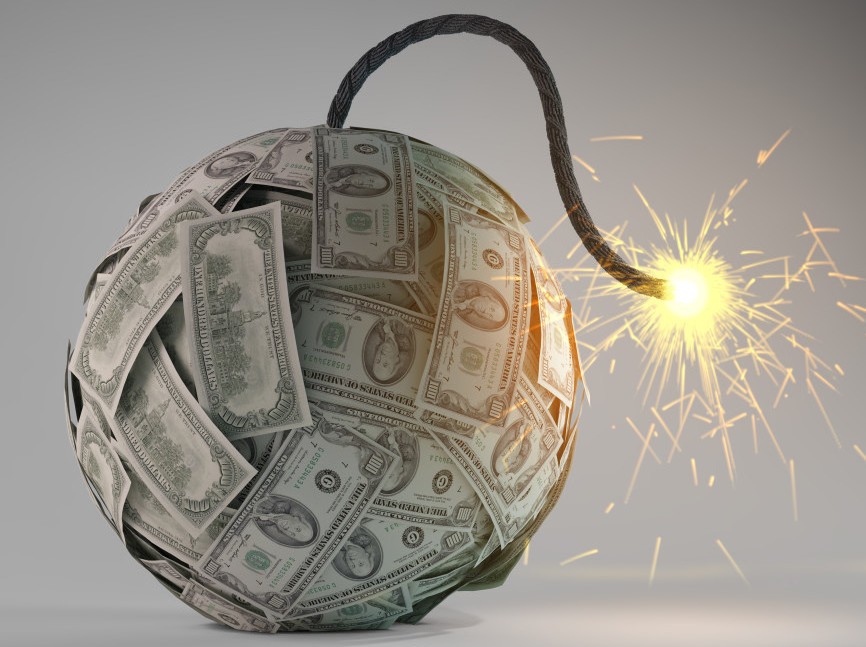 The Securities and Exchange Commission charged a Texas-based investment fund Greenview Investment Partners L.P. and its founder Michael E. Cone with defrauding investors with false promises of massive returns in cannabis-related businesses.  The SEC also issued an alert to warn retail investors about marijuana-related securities offerings.
The SEC's complaint alleges that Greenview Investment Partners L.P. and its founder Michael E. Cone used misleading marketing materials in raising more than $3.3 million from investors.   Cone allegedly employed boiler room sales staff who made cold calls to investors and promised them up to 24 percent annual returns from investments in Greenview.  According to the complaint, Cone used an alias to conceal his prior criminal convictions, lied about having a former agent from the U.S. Drug Enforcement Administration on staff, and falsely claimed to have a long record of profitably investing millions in cannabis-related businesses.  The complaint alleges that, in reality, Greenview had no track record and its sole investment of $400,000 was in a cannabis company that had yet to harvest a crop.  According to the complaint, Cone spent investors' money on designer clothes and luxury cars, and on payments to earlier investors to prolong the alleged scheme.  In a parallel criminal proceeding, the U.S. Attorney's Office for the Central District of California charged Cone and seized approximately $1.4 million in cash and assets.
"Greenview allegedly exploited investor interest in the marijuana industry and lied about high returns and the backgrounds of its key executives," said Shamoil T. Shipchandler, Director of the SEC's Fort Worth Regional Office. "Investors must remain vigilant and not let the fear of missing out dupe them into making bad investment decisions."
The SEC's complaint filed in U.S. District Court for the Northern District of Texas, charges Greenview and Cone with securities fraud and violations of the registration provisions of the federal securities laws. Cone agreed to an officer-and-director bar and a permanent injunction. The court will determine disgorgement and prejudgment interest at a later time.
As part of their ongoing collaboration to protect retail investors, the SEC's Office of Investor Education and Advocacy (OIEA) and Retail Strategy Task Force (RSTF) issued the Investor Alert about marijuana-related investments.  In the alert, OIEA and RSTF urge investors to consider the risks of investment fraud and market manipulation before investing in a marijuana-related company.  The alert points out that a guaranteed high rate of return on your investment is a red flag of fraud.
The SEC's investigation was conducted by Robert Hannan and Jody Z. Moore and supervised by Scott F. Mascianica and Eric Werner. The SEC's litigation will be led by Janie Frank.
https://www.sec.gov/news/press-release/2018-177
This securities law blog post is provided as a general informational service to clients and friends of Hamilton & Associates Law Group and should not be construed as, and does not constitute, legal and compliance advice on any specific matter, nor does this message create an attorney-client relationship. Please note that the prior results discussed herein do not guarantee similar outcomes.
Hamilton & Associates Law Group, P.A provides ongoing corporate and securities counsel to private companies and public companies listed and publicly traded on the Frankfurt Stock Exchange, London Stock Exchange, NASDAQ Stock Market, the NYSE MKT and OTC Markets. For two decades the Firm has served private and public companies and other market participants in corporate law matters, securities law and going public matters. The firm's practice areas include, but are not limited to, forensic law and investigations, SEC investigations and SEC defense, corporate law matters, compliance with the Securities Act of 1933 securities offer and sale and registration statement requirements, including Regulation A/ Regulation A+ , private placement offerings under Regulation D including Rule 504 and Rule 506 and Regulation S and PIPE Transactions as well as registration statements on Forms S-1, Form F-1,  Form S-8 and Form S-4; compliance with the reporting requirements of the Securities Exchange Act of 1934, including Form 8-A and Form 10 registration statements, reporting on Forms 10-Q, Form 10-K and Form 8-K, Form 6-K and SEC Schedule 14CInformation and SEC Schedule 14A Proxy Statements; Regulation A / Regulation A+ offerings; all forms of going public transactions; mergers and acquisitions; applications to and compliance with the corporate governance requirements of national securities exchanges including NASDAQ and NYSE MKT and foreign listings; crowdfunding; corporate; and general contract and business transactions. The firm provides preparation of corporate documents and other transaction documents such as share purchase and exchange agreements, stock purchase agreements, asset purchase agreements and reorganization agreements. The firm prepares the necessary documentation and assists in completing the requirements of federal and state securities laws such as FINRA and DTC for Rule 15c2-11 / Form 211 trading applications, corporate name changes, reverse and forward splits, changes of domicile and other transactions. The firm represents clients in London, Dubai, India, Germany, India, France, Israel, Canada and throughout the U.S.