SEC Charges William McFarland and Others With $27.4 Million Offering Fraud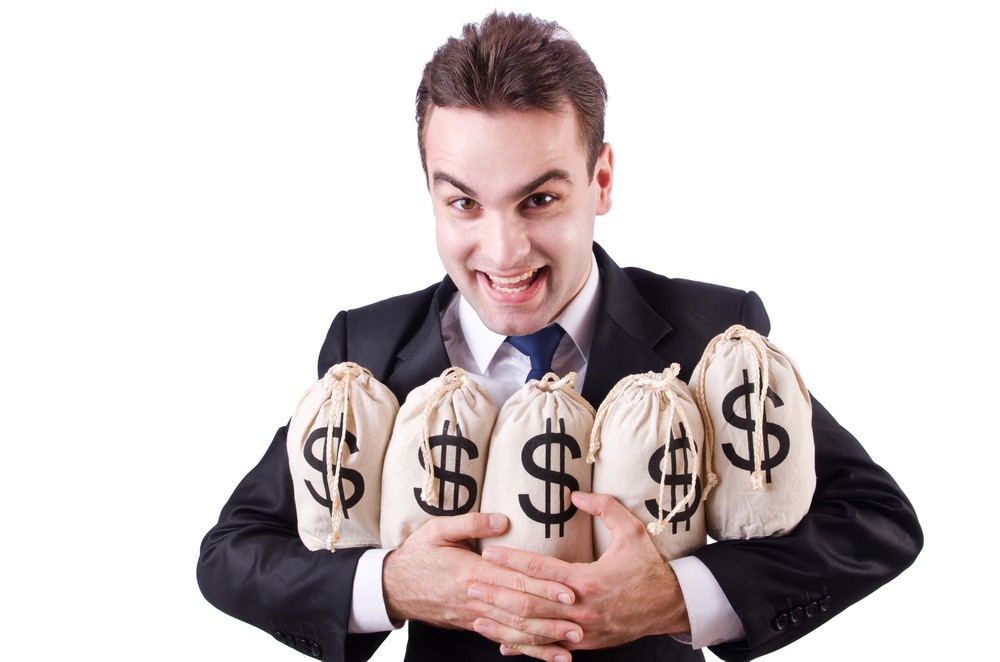 The Securities and Exchange Commission announced on July 24, 2018 that New York entrepreneur William Z. (Billy) McFarland, two companies he founded, a former senior executive, and a former contractor agreed to settle charges arising out of an extensive, multi-year offering fraud that raised at least $27.4 million from over 100 investors.
The SEC's complaint alleges that McFarland fraudulently induced investments into his companies Fyre Media, Inc., Fyre Festival LLC, and Magnises, Inc., including in connection with McFarland's failed venture to host a "once-in-a-lifetime" music festival in the Bahamas. With substantial assistance from Grant H. Margolin, his Chief Marketing Officer, and Daniel Simon, an independent contractor to his companies, McFarland induced investors to entrust him with tens of millions of dollars by fraudulently inflating key operational, financial metrics and successes of his companies, as well as his own personal success – including by giving investors a doctored brokerage account statement purporting to show personal stock holdings of over $2.5 million when, in reality, the account held shares worth under $1,500.  McFarland used investor funds to bankroll a lavish lifestyle including living in a Manhattan penthouse apartment, partying with celebrities, and traveling by private plane and chauffeured luxury cars.
"McFarland gained the trust of investors by falsely portraying himself as a skilled entrepreneur running a series of successful media companies.  But this false picture of business success was built on fake brokerage statements and stolen investor funds," said Melissa Hodgman, Associate Director of the SEC's Enforcement Division.
The SEC's complaint, which was filed in federal court in Manhattan, charges McFarland, Margolin, Simon, Fyre Media, and Magnises with violating the antifraud provisions of the federal securities laws.  McFarland has admitted the SEC's allegations against him, agreed to a permanent officer-and-director bar, and agreed to disgorgement of $27.4 million, to be deemed satisfied by the forfeiture order entered in McFarland's sentencing in a related criminal case.  Margolin, Simon, Fyre Media, and Magnises agreed to the settlement without admitting or denying the charges.  Margolin has agreed to a 7-year director-and-officer bar and must pay a $35,000 penalty, and Simon has agreed to a 3-year director-and-officer bar and must pay over $15,000 in disgorgement and penalty.  The settlements are subject to court approval.
This securities law blog post is provided as a general informational service to clients and friends of Hamilton & Associates Law Group and should not be construed as, and does not constitute, legal and compliance advice on any specific matter, nor does this message create an attorney-client relationship. Please note that the prior results discussed herein do not guarantee similar outcomes.
Hamilton & Associates Law Group, P.A provides ongoing corporate and securities counsel to private companies and public companies listed and publicly traded on the Frankfurt Stock Exchange, London Stock Exchange, NASDAQ Stock Market, the NYSE MKT and OTC Markets. For two decades the Firm has served private and public companies and other market participants in corporate law matters, securities law and going public matters. The firm's practice areas include, but are not limited to, forensic law and investigations, SEC investigations and SEC defense, corporate law matters, compliance with the Securities Act of 1933 securities offer and sale and registration statement requirements, including Regulation A/ Regulation A+ , private placement offerings under Regulation D including Rule 504 and Rule 506 and Regulation S and PIPE Transactions as well as registration statements on Forms S-1, Form F-1,  Form S-8 and Form S-4; compliance with the reporting requirements of the Securities Exchange Act of 1934, including Form 8-A and Form 10 registration statements, reporting on Forms 10-Q, Form 10-K and Form 8-K, Form 6-K and SEC Schedule 14CInformation and SEC Schedule 14A Proxy Statements; Regulation A / Regulation A+ offerings; all forms of going public transactions; mergers and acquisitions; applications to and compliance with the corporate governance requirements of national securities exchanges including NASDAQ and NYSE MKT and foreign listings; crowdfunding; corporate; and general contract and business transactions. The firm provides preparation of corporate documents and other transaction documents such as share purchase and exchange agreements, stock purchase agreements, asset purchase agreements and reorganization agreements. The firm prepares the necessary documentation and assists in completing the requirements of federal and state securities laws such as FINRA and DTC for Rule 15c2-11 / Form 211 trading applications, corporate name changes, reverse and forward splits, changes of domicile and other transactions. The firm represents clients in London, Dubai, India, Germany, India, France, Israel, Canada and throughout the U.S.