SEC Detects William Gennity and Rocco Roveccio Defrauding Customers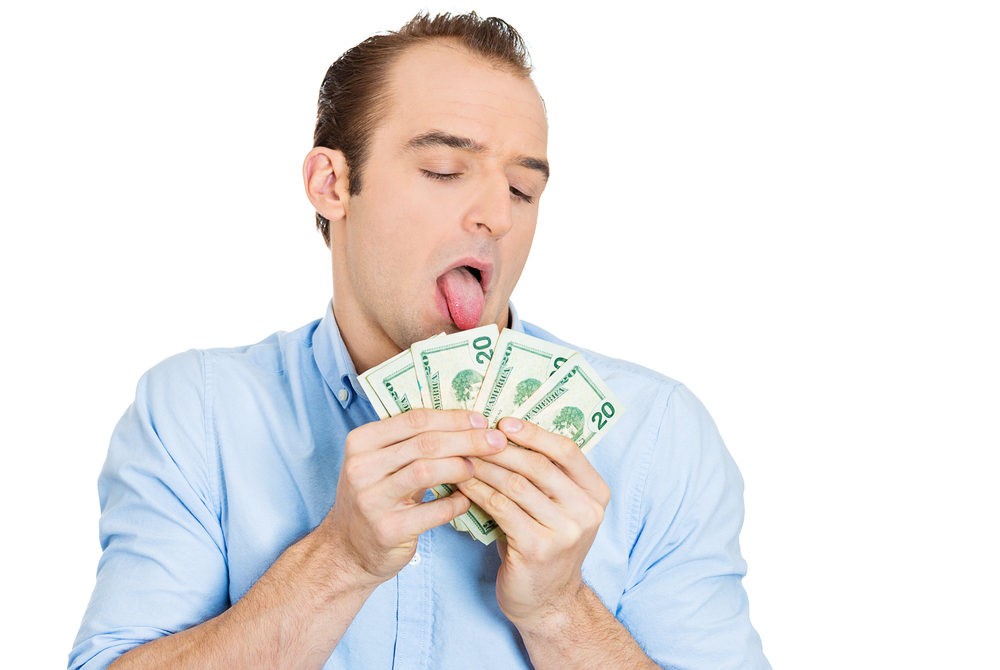 On September 28, 2017, the Securities and Exchange Commission charged William Gennity and Rocco Roveccio with making unsuitable recommendations that resulted in substantial losses to customers and hefty commissions for the brokers. One of the brokers agreed to pay more than $400,000 to settle the charges.
Brokers must make recommendations that are compatible with their customers' financial needs, investment objectives, and risk tolerances. An SEC examination of the firm Alexander Capital L.P. detected potential misconduct among certain brokers, and the ensuing investigation has led to the filing of an SEC complaint against William Gennity and Rocco Roveccio. The SEC also issued an order against Laurence Torres.
The SEC's complaint alleges that William Gennity and Rocco Roveccio recommended investments that involved frequent buying and selling of securities without any reasonable basis to believe their customers would profit. According to the complaint, since customers incur costs with every transaction, the price of the security must increase significantly during the brief period it is held in an account for even a minimal profit to be realized.
The SEC further alleges that William Gennity and Rocco Roveccio churned customer accounts, engaged in unauthorized trading, and concealed material information from their customers – namely that the transaction costs associated with their recommendations (commissions, markups, markdowns, postage, fees, and margin interest) would almost certainly outstrip any potential monetary gains in the accounts. According to the SEC's complaint, customer losses totaled $683,038 while William Gennity and Rocco Roveccio received approximately $280,000 and $206,000, respectively, in commissions and fees.
The SEC's order against Torres finds that he had no reasonable basis to believe it was suitable to recommend a high-cost pattern of frequent trading that gave his customers virtually no chance of making even a minimal profit. Torres also engaged in churning and made unauthorized trades. Without admitting or denying the findings, Torres agreed to be barred from the securities industry and penny stock trading, and he must pay $225,359.36 in disgorgement plus $25,748.02 in interest, and a $160,000 penalty.
The SEC's litigation against William Gennity and Rocco Roveccio will proceed in federal district court in Manhattan, with the complaint charging them with violations of Section 17(a) of the Securities Act of 1933, Section 10(b) of the Securities Exchange Act of 1934 and Rule 10b-5.
The SEC's investigation, which is continuing, has been conducted by David Oliwenstein, David Stoelting, Roseann Daniello, and Steven G. Rawlings. The litigation will be led by Mr. Stoelting and Mr. Oliwenstein, and the case is being supervised by Sanjay Wadhwa. The examination that led to the investigation was conducted by Shereion Clarke, Margaret Lett, and Jennifer Grumbrecht. The SEC appreciates the assistance of the Financial Industry Regulatory Authority and the Office of Montana State Auditor, Commissioner of Securities and Insurance.
For more information about going public, securities law or our other services please contact a Securities Attorney at Hamilton & Associates Law Group, P.A. 01 Plaza Real S, Suite 202 N, Boca Raton, Florida, (561) 416-8956 or by email at [email protected].   This securities law blog post is provided as a general informational service to clients and friends of Hamilton & Associates Law Group and should not be construed as, and does not constitute, legal and compliance advice on any specific matter, nor does this message create an attorney-client relationship. Please note that the prior results discussed herein do not guarantee similar outcomes.
Hamilton & Associates Law Group, P.A provides ongoing corporate and securities counsel to private companies and public companies listed and publicly traded on the NASDAQ Stock Market, the NYSE MKT or over-the-counter market, such as the OTC Pink, OTCQB and OTCQX. For two decades the Firm has served private and public companies and other market participants in corporate law matters, securities law and going public matters. The firm's practice areas include, but are not limited to, forensic law and investigations, SEC investigations and SEC defense, corporate law matters, compliance with the Securities Act of 1933 securities offer and sale and registration statement requirements, including Regulation A / Regulation A+ , private placement offerings under Regulation D including Rule 504 and Rule 506 and Regulation S and PIPE Transactions as well as registration statements on Forms S-1, Form F-1,  Form S-8 and Form S-4; compliance with the reporting requirements of the Securities Exchange Act of 1934, including Form 8-A and Form 10 registration statements, reporting on Forms 10-Q, Form 10-K and Form 8-K, Form 6-K and SEC Schedule 14C Information and SEC Schedule 14A Proxy Statements; Regulation A / Regulation A+ offerings; all forms of going public transactions; mergers and acquisitions; applications to and compliance with the corporate governance requirements of national securities exchanges including NASDAQ and NYSE MKT and foreign listings; crowdfunding; corporate; and general contract and business transactions. The firm provides preparation of corporate documents and other transaction documents such as share purchase and exchange agreements, stock purchase agreements, asset purchase agreements and reorganization agreements. The firm prepares the necessary documentation and assists in completing the requirements of federal and state securities laws such as FINRA and DTC for Rule 15c2-11 / Form 211 trading applications, corporate name changes, reverse and forward splits, changes of domicile and other transactions. The firm represents clients in London, Dubai, India, Germany, India and throughout the U.S.