SEC Halts Ponzi Scheme Targeting Vietnamese Investors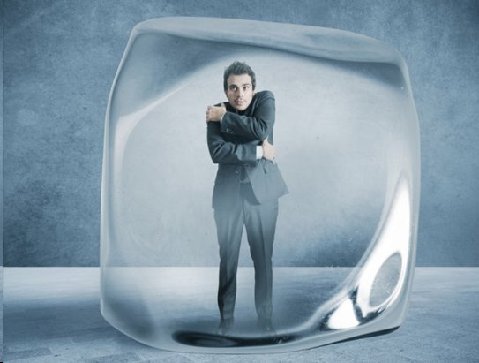 The SEC announced fraud charges and an asset freeze on March 18, 2019, against the operators of a $25 million Ponzi scheme falsely promising high annual returns with minimal to no risk to investors in the Vietnamese community of Orange County, California.
The SEC alleges that Kent R.E. Whitney founded The Church for the Healthy Self three months after being released from federal prison for orchestrating a prior investment scheme involving commodities. According to the SEC, the Church for the Healthy Self's investment program, CHS Trust, promised investors tax-deductible, guaranteed, and insured returns of at least 12%, through reinsurance investments and options trading.
David Lee Parrish, who assisted Kent Whitney's earlier fraud, joined his friend as a co-pastor of The Church for the Healthy Self and as the purported director of CHS Trust. Kent Whitney and David Lee Parrish primarily targeted Vietnamese investors through extensive radio and television advertisements touting CHS Trust. Instead of generating the promised guaranteed profits, Kent Whitney and David Lee Parrish stole millions of dollars of investor funds and paid returns through Ponzi payments. Earlier this month, the FBI obtained a criminal seizure of the funds in CHS Trust's main account, citing potential violations of federal wire fraud and money laundering statutes as the predicate for the seizure. Despite the FBI seizure, Kent Whitney and David Lee Parrish continued to solicit investors.
The SEC alleges that the defendants violated the antifraud provisions of Section 17(a) of the Securities Act of 1933 and Section 10(b) of the Securities Exchange Act of 1934 and Rule 10b-5 thereunder. The SEC is seeking permanent injunctions, disgorgement, and civil penalties against the defendants.
On March 14, 2019, the U.S. District Court for the Central District of California granted the SEC's request for a temporary restraining order and asset freeze.
This securities law blog post is provided as a general informational service to clients and friends of Hamilton & Associates Law Group and should not be construed as, and does not constitute, legal and compliance advice on any specific matter, nor does this message create an attorney-client relationship. Please note that the prior results discussed herein do not guarantee similar outcomes.
Hamilton & Associates Law Group, P.A provides ongoing corporate and securities counsel to private companies and public companies listed and publicly traded on the Frankfurt Stock Exchange, London Stock Exchange, NASDAQ Stock Market, the NYSE MKT and OTC Markets. For two decades the Firm has served private and public companies and other market participants in SEC reporting requirements, corporate law matters, securities law and going public matters. The firm's practice areas include, but are not limited to, forensic law and investigations, SEC investigations and SEC defense, corporate law matters, compliance with the Securities Act of 1933 securities offer and sale and registration statement requirements, including Regulation A/ Regulation A+ , private placement offerings under Regulation D including Rule 504 and Rule 506 and Regulation S and PIPE Transactions as well as registration statements on Forms S-1, Form F-1, Form S-8 and Form S-4; compliance with the reporting requirements of the Securities Exchange Act of 1934, including Form 8-A and Form 10 registration statements, reporting on Forms 10-Q, Form 10-K and Form 8-K, Form 6-K and SEC Schedule 14C Information and SEC Schedule 14A Proxy Statements; Regulation A / Regulation A+ offerings; all forms of going public transactions; mergers and acquisitions; applications to and compliance with the corporate governance requirements of national securities exchanges including NASDAQ and NYSE MKT and foreign listings; crowdfunding; corporate; and general contract and business transactions. The firm provides preparation of corporate documents and other transaction documents such as share purchase and exchange agreements, stock purchase agreements, asset purchase agreements and reorganization agreements. The firm prepares the necessary documentation and assists in completing the requirements of federal and state securities laws such as FINRA and DTC for Rule 15c2-11 / Form 211 trading applications, corporate name changes, reverse and forward splits, changes of domicile and other transactions. The firm represents clients in London, Dubai, India, Germany, India, France, Israel, Canada and throughout the U.S.