SEC obtains asset freezes and other emergency relief against StraightPath Venture Partners LLC, StraightPath Management LLC, Brian K. Martinsen, Michael A. Castillero, Francine A. Lanaia, and Eric D. Lachow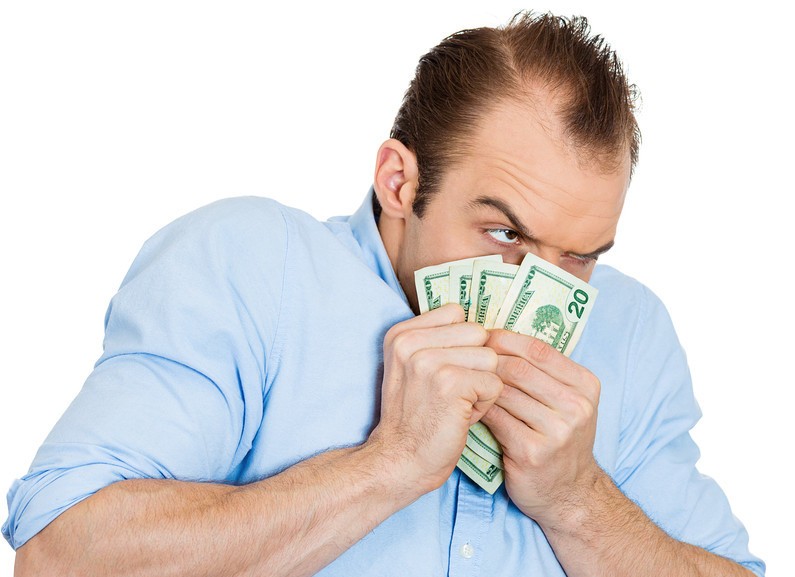 On May 16, 2022, the Securities and Exchange Commission (the "SEC") obtained asset freezes and other emergency relief against StraightPath Venture Partners LLC, StraightPath Management LLC, Brian K. Martinsen, Michael A. Castillero, Francine A. Lanaia, and Eric D. Lachow (collectively, the Defendants) to halt ongoing securities violations, including allegedly selling pre-Initial Public Offering (IPO) shares they did not own, pocketing undisclosed fees, and commingling investor funds, resulting in Ponzi scheme-like payments. The relief arose from fraud and registration charges filed by the SEC.
The SEC alleges in its complaint that the Defendants, running an unregistered broker-dealer with a vast network of sales agents, raised at least $410 million from more than 2,200 investors from November 2017 through February 2022.
The SEC also alleges that the Defendants repeatedly told investors that each investment would be kept separate and that they were charging no upfront fees, but the Defendants freely commingled investor funds, paid themselves more than $75 million, and paid their sales agents nearly $48 million from illegal, undisclosed markups on the pre-IPO shares that were, in some cases, as high as 100 percent.
The SEC alleges that a share deficit exists of at least $14 million across the funds. The Defendants also allegedly concealed from investors that two of the three founders, Castillero and Lanaia, ran the funds despite being barred from the brokerage industry. Castillero and Lanaia both worked together at Windsor Street Capital LP at the time of their bans.  Castillero was permanently banned on February 6, 2019 after failing to appear for testimony requested by FINRA in connection with its investigation into allegations that he engaged in unauthorized trading in a customer's account at his member firm, made payments in an attempt to settle the customer's complaint regarding the trades without notifying the firm, and made false statements regarding this conduct to FINRA.  Lanaia was automatically banned on October 29, 2018 after failing to request termination of her suspension within three months of the date of the Notice of Suspension. The suspension resulted from a willful failure to disclose a material fact on a Form U4.
When SEC staff sought copies of the emails sent by the Defendants' sales agents during its investigation, rather than producing them, Castillero and Martinsen allegedly deleted them from their servers and texted that "an a***hole regulator would have a field day" with a particular e-mail.
The SEC's complaint, filed in federal district court in Manhattan, charges the Defendants with violating Sections 5(a), 5(c) and 17(a) of the Securities Act of 1933, Sections 10(b) and 15(a) of the Securities Exchange Act of 1934 and Rule 10b-5 thereunder, and Sections 206(1), 206(2), 206(3), 206(4), and 207 of the Investment Advisers Act of 1940 and Rule 206(4)-8 thereunder. The complaint seeks permanent injunctive relief, return of allegedly ill-gotten gains, and civil penalties. The SEC obtained a court order to freeze the assets of Martinsen, Castillero, Lanaia, StraightPath Venture Partners, and StraightPath Management. The order further temporarily enjoins the Defendants from violating these provisions of the federal securities laws and orders them not to destroy any additional relevant documents. A hearing on the SEC's application, which also seeks the appointment of a receiver, will be held on May 26, 2022.
---
To speak with a Securities Attorney, please contact Brenda Hamilton at 200 E Palmetto Rd, Suite 103, Boca Raton, Florida, (561) 416-8956, or by email at [email protected].  This securities law blog post is provided as a general informational service to clients and friends of Hamilton & Associates Law Group and should not be construed as, and does not constitute legal advice on any specific matter, nor does this message create an attorney-client relationship.  Please note that the prior results discussed herein do not guarantee similar outcomes.
Hamilton & Associates | Securities Attorneys
Brenda Hamilton, Securities Attorney
200 E Palmetto Rd, Suite 103
Boca Raton, Florida 33432
Telephone: (561) 416-8956
Facsimile: (561) 416-2855
www.SecuritiesLawyer101.com