SEC Arrives Too Late; Ponzi Scheme Polka Ends in Murder-Suicide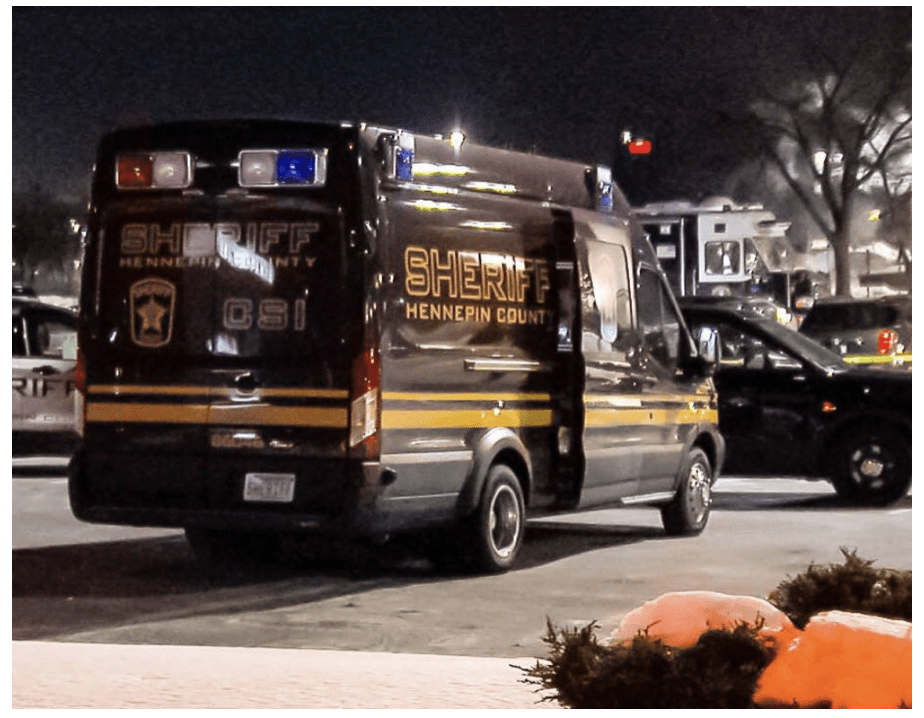 On February 1, 2023, three Minnesota men met in a parking lot in Bloomington, about 10 miles from Minneapolis, to discuss business. Richard B. Myre, 44, arrived first, in his black Ford F-150. He pulled into the lot for France Place, an office building, at around 4:15 p.m. He parked and waited for his partners, father and son Dale and Dominick Dahmen, aged 55 and 25. They turned up shortly after, in a minivan, and joined Myre in his truck, Dale in the front passenger seat and Dominick in the back.
Surveillance video of the scene shows that the three men spent the next 90 minutes talking, when there was a sudden "commotion" in the truck, according to the authorities. Myre pulled a handgun and shot the elder Dahmen twice in the head. Dominick put up a fight, but Myre shot him seven times, and then, perhaps horrified by what he'd done, shot himself. By the time the police arrived, all three men were dead. Ten shots had been fired, and 10 shell casings were found in the truck, along with Myre's gun. The Dahmens had been unarmed. Clearly, there'd been no mystery assailant.
Neither Myre nor the Dahmens lived or worked in Bloomington; it was merely a convenient place for a meeting. Within the next two weeks, investigators learned that the victims and their killer "had a history and were involved in stock market trading," and came to believe that the murder-suicide had something to do with problems that had arisen in those business dealings.
Enter the SEC
Why is this lurid story pertinent to a blog about securities and trading? It turns out, people who knew what Myre and the Dahmens had been up to, told the police they'd invested money with the men. The Securities and Exchange Commission says that it, too, received inquiries from investors who wanted to know what had become of their money. The SEC decided to investigate, and, and on June 29, it brought an enforcement action against a company run by the men called Spartan Trading, LLC, and filed an emergency motion for ancillary relief to freeze the assets held by Spartan and the estates of Myre and the Dahmens the next day. No litigation release was published until July 5, presumably to give the judge time to deal with the emergency motion. There's no way to know if any of the heirs to the estates might have thought of making off with ill-gotten gains he or she had access to.
Spartan Trading was conceived as a pooled investment fund formed in Nevada in October 2019. Its manager and only officer was Richard Myre. Whatever agreement he may have had with the Dahmens was not filed in Nevada. The idea behind the fund was that all three men would solicit money from friends and business acquaintances for Myre to use to day trade. According to the SEC's complaint, investors were required to sign a two-page "Profit Participation Agreement" that guaranteed them as a group the first 2.5 percent of the profit generated each month; the second 2.5 percent would go to Spartan. Anything over 5 percent would be evenly split between the investors and Spartan. Satisfied investors could leave their profits with the trading company or withdraw them monthly.
Investors deposited their money in a bank account owned by Spartan. Myre signed all the checks drawn on it. Like Bernie Madoff before him, he cooked up statements to send to the investors. Each one summarized, as of the first of each month, the investment amount, balance, previous month's profit, and withdrawal amount per month for the investor's account. Unfortunately, these statements were pure fantasy. According to the SEC, Myre didn't do much trading at all, and when he did, he often lost money. Investors must have believed their money was in good hands. Myre reported to one investor that he'd made at least 2.9 percent on his investment each month. That, along with any compound interest, would have added up to an improbably healthy profit by the end of the year, had it been true. Myre sent other investors similarly glowing reports.
Myre put some of the money collected from his hopeful investors in a Bank of America account and transferred some to brokerage accounts, including one with TD Ameritrade that he used when he did get around to trading. The SEC describes what happened:
The activity in the TD Ameritrade account does not support the kind of consistent monthly returns reported to investors. In fact, the TD Ameritrade account held only cash until May of 2021 (meaning that it had no investment activity of any kind prior to that time). At that point, Myre allocated a little over $100,000 to stock investments. Myre invested slightly more money in stocks over the next several months, peaking at about $187,000 as of August 31, 2021. By contrast, as of that same date, the Fund's TD Ameritrade account had over $1 million simply sitting in cash.
In sum, Spartan Trading made profits of $80,697.69 from May to August of 2021. At most, under the Profit Participation Agreements, Myre, and the Dahmens would have been entitled to half of those profits, or $40,348.98 (in actuality, because investors are entitled to the first 2.5% of profits each month, Myre's and the Dahmens' entitlement is likely even lower). For the rest of 2021, the Fund sustained losses on its investments, meaning Myre and the Dahmens were entitled to nothing.
Bank and brokerage records indicate similar results in 2022. For example, the total profits in the TD Ameritrade account for February and March 2022 (the only profitable months in 2022 for the Fund's TD Ameritrade investments were $571.73, meaning the maximum entitlement of the Fund's promoters was $285.87.
The complaint offers no indication whether some of the fund's clients asked to make withdrawals, nor does it say how many people Myre and the Dahmens managed to snooker into giving them money. It does reveal that there were "dozens" of victims and that our perps raised more than $3.7 million from them. Between late 2019 and early 2023, they gifted themselves about $1.9 million of their investors' money. In excess of $1.1 million went to Myre, $649,000 to Dale Dahmen, and $173,113 to Dominick. The SEC hopes to recover at least some of those funds from the Myre and Dahmen estates. The situation of some investors is dire: one couple invested more than $100,000, lost it all, and had to move to live with family out of state. Others lost retirement savings, and some need to pay off loans they took out to finance their gamble with Spartan.
What caused Myre's desperation? The SEC says he and the Dahmens realized by the fall of 2022 that their situation was going from bad to worse, and the men knew something had to be done. Presumably, that was the reason for the February meeting. By that time, less than $6,000 remained in the Bank of America account, and only $400 in the TD Ameritrade account.
In the emergency motion to freeze the assets of Spartan and the estates of the three men, the SEC first establishes that the investments made in the Spartan trading fund qualify as investment contracts, which makes them securities. The SEC asks the judge to "freeze Defendants' assets corresponding to the sums of wrongfully obtained investor funds, and it seeks expedited discovery." Spartan and the dead men's families will also be prohibited from destroying or concealing any records, written or digital, relevant to the case.
The Perpetrators
Who were Richard Myre and Dale and Dominick Dahmen? Why did they believe they could run a Ponzi scheme successfully? We've long wondered why so many crooks think they can succeed in pulling the wool over their investors' eyes forever. Real life isn't like the movies; not many Ponzi schemers live out their old age fat and happy in sunny places for shady people. Even Bernie Madoff was finally caught. He'd only survived undetected for so long because so many in the financial industry considered him above suspicion.
Yet these kinds of cases turn up frequently, and most of them make more for the miscreants involved than Myre's pitiful fund did. In April 2022, for example, the SEC brought suit against attorney Matthew Beasley and two cohorts, alleging they'd collected a cool $449 million from marks they found in and around Las Vegas, many of whom belonged to the church Beasley and his partners attended. That's what's known as an "affinity scam," in which the victims share interests, beliefs, and sometimes ethnicity with the criminals running the scam. The storyline was that investors would purchase interests in personal injury settlements. The idea was simple: Beasley, the lawyer, said he:
had relationships with personal injury attorneys whose clients had settlements with insurance companies, and who were willing to pay a premium to receive a portion of their settlement in advance rather than wait for payment from the insurance companies. Judd told investors that the J&J Entities [companies he controlled] entered into "purchase agreements" with the personal injury plaintiffs whereby the J&J Entities advanced to the personal injury plaintiffs a portion of their expected insurance settlement payout, and the plaintiffs repaid the J&J Entities plus interest and fees when their insurance payout arrived.
Beasley and his accomplices didn't even pretend to do what they'd promised. They never procured a single contract with personal injury plaintiffs and their attorneys. But oddly enough, gunplay was an element in this case also, though in a way more comical than tragic:
On March 3, 2022, agents from the Federal Bureau of Investigation ("FBI") executed search warrants at the homes of Judd, Humphries, and Beasley. When agents arrived at Beasley's home, Beasley brandished a pistol and the agents shot him twice. Beasley then locked himself inside his home for nearly four hours. During that standoff, Beasley repeatedly confessed to an FBI negotiator that the J&J Entities' investment scheme was actually a Ponzi scheme that started in 2016 or 2017.
A tidy way to make an arrest and get a confession all in four hours.
Richard Britt Myre and the Dahmens
Myre is, at least at this time, a rather mysterious figure. He was married and lived in a modest house in Belle Plaine, a Minneapolis suburb. The home's estimated market value in 2022 was $259,100.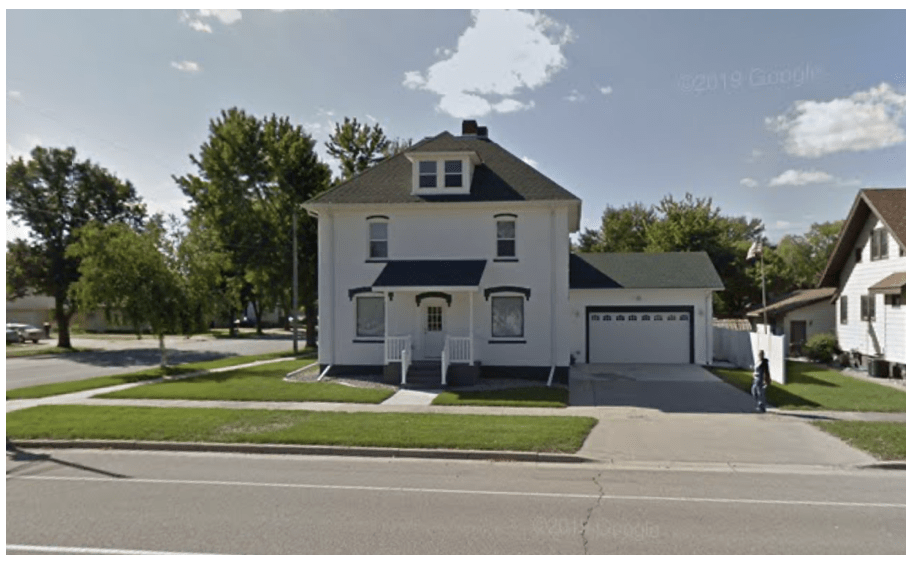 Myre has owned and operated a few businesses over the years, all of them located in Minnesota, but one incorporated in Nevada, just as Spartan was formed there. The oldest were FOREAL, LLC and Kwik Home Buyers Corporation. The first is inactive; the second was dissolved one month after it was incorporated. The third, RBM2, Inc, is a Nevada company, and still active.
Myre was a ham radio enthusiast, with a license most recently granted or renewed in October 2022. Around the same time, licenses were granted to two other residents of Myre's household: David A. Myre and Daniel Myre. Perhaps they're his sons. He doesn't turn up in the usual places; he seems to have been one of the few U.S. businessmen who doesn't have a LinkedIn profile. It is unclear why he thought he might have a gift for day trading. It would have been less surprising if that role had gone to Dale Dahmen.
Dahmen was a far more colorful character. After high school, he enrolled in Dakota County Technical College in Rosemount, graduating with an associate degree in sales management in 1987. A decade later, he became a stockbroker. Or at least a mutual fund salesman; his only licenses were a Series 6 and a Series 63. He worked in the securities business until 2013. Eventually, the experience went sour as his disclosure events piled up. By 2003, he was working for O.N. Equity Sales Company. He was also an insurance agent with the firm's insurance affiliate, Ohio National Life Insurance Company.
In 2013, Dahmen was given $5,000 by a customer to repay a loan he'd taken against his life insurance policy. Instead, Dahmen used the money for personal expenses. He eventually repaid the money, but O.N. Equity terminated his employment in September 2013. FINRA, which had become involved in the matter, discovered he had a federal tax lien he hadn't disclosed on his U4 and a civil judgment in the amount of $21,786; he failed to disclose that as well. FINRA brought an enforcement action. Dahmen failed to produce the documents requested and failed to appear for testimony. In May 2014, he signed an agreement accepting a penalty barring him from working as a broker or associating with brokers.
That is probably why he did not play a visible role in the day trading scheme. He may have been afraid FINRA would somehow find out and accuse him of acting as an unregistered broker. But we wonder if he might have at least advised Myre on stock picks. If so, his advice was not helpful.
While he was working as a broker, he also sold insurance and was compensated for referrals for health insurance and long-term care insurance. Perhaps he continued to sell insurance when FINRA gave him the boot as a broker.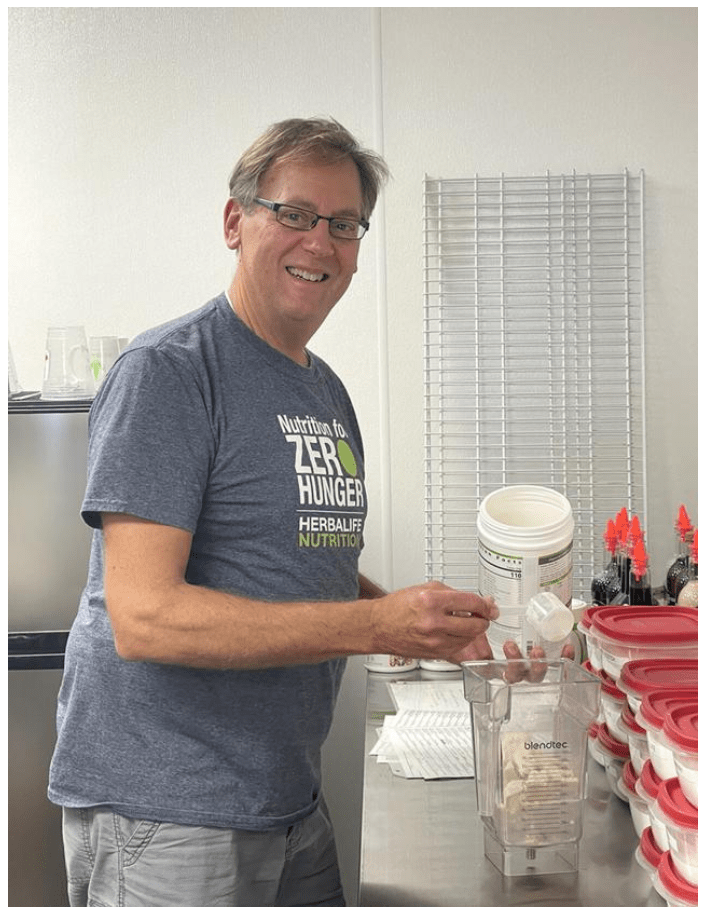 In 2009, he did disclose a lien, this one from Wells Fargo Bank. He said his wife, Sherry, had been ill and eventually required an operation from which it took her a year to recuperate. He became overwhelmed with bills and child care. Somewhere along the line, Sherry opened a business called All Over Nutrition, and then in 2021 the couple added Pierz Nutrition. The shop sells shakes said to be healthy, and a variety of dietary supplements. Dale helped out.
His great love was music. His obituary tells mourners that:
From Dale's first breath, music was a passion. At the young age of 6, he was already excelling in his craft. By 12, Dale formed the band Dale Dahmen & The Polka Beats. For the next 44 years, the name became a staple in the music world. Playing the concertina and bass guitar, he, and the band entertained crowds for countless hours on stage and brought much excitement onto the dance floor. In 2012, Dale was inducted into the Concertina Hall of Fame, for his accomplishments. Dale was most content playing music for people to enjoy!
He worked in music for most of his life. By 1980, when he was 12, he had a band called the Beats that played at weddings and parties. At the time of his death, he was still very much involved with the band, by then called Dale Dahmen & the Beats, or Dale Dahmen and the Polka Beats. Dominick Dahmen, his co-conspirator in the investment scam, was also a member of the Beats.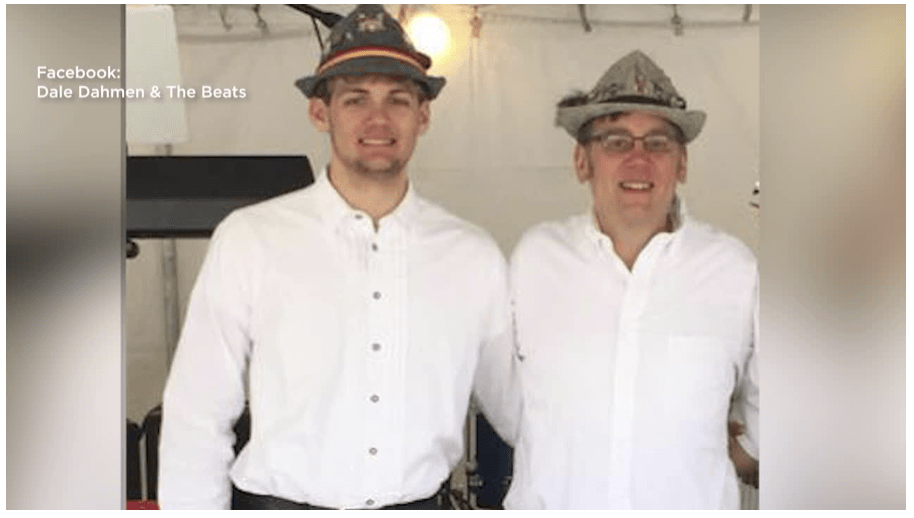 There's a second Dahmen son, Samuel. He seems not to have had a role in his father's Ponzi scheme. But he did share Dale and Dominick's love of music and was a drummer who sometimes performed with them.
The Dahmens, Dale especially, were genuinely beloved in the polka community in the Twin Cities area. They sometimes traveled, appearing often on a PBS show called Funtime Polka Party.

Probably at least some of their fans and fellow performers, though, were also their victims. That would have been the affinity scam angle.
Why did Myre bring a gun with him to the meeting? Did he always carry a pistol? Surely he didn't arrive with the intention of murdering the Dahmens; if he'd planned it, he wouldn't have sat in the truck talking to them for 90 minutes on a frigid February afternoon. Did Dale threaten him with exposure as the discussion became more heated?
What would have happened if Myre had merely told Dale and Dominick to get out of the car and leave, suggesting they discuss it again with cooler heads? Eventually, more of the investors would become concerned and begin to compare notes, and sooner or later they'd look for a regulator to complain to. The SEC would investigate and bring an enforcement action. The three men would have been charged with fraud and would have been disgorged and ordered to pay civil penalties. That wouldn't have been fun, but they'd still be alive.
---
To speak with a Securities Attorney about penny stock bars, please contact Brenda Hamilton at 200 E Palmetto Rd, Suite 103, Boca Raton, Florida, (561) 416-8956, or by email at [email protected]. This securities law blog post is provided as a general informational service to clients and friends of Hamilton & Associates Law Group and should not be construed as and does not constitute legal advice on any specific matter, nor does this message create an attorney-client relationship. Please note that the prior results discussed herein do not guarantee similar outcomes.
Hamilton & Associates | Securities Attorneys
Brenda Hamilton, Securities Attorney
200 E Palmetto Rd, Suite 103
Boca Raton, Florida 33432
Telephone: (561) 416-8956
Facsimile: (561) 416-2855
www.SecuritiesLawyer101.com