SEC Charges Joseph Signore in Ponzi Scheme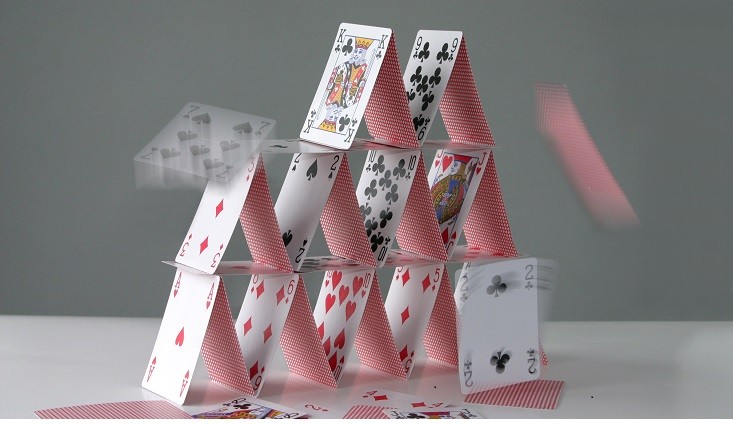 On April 8, 2014, the Securities and Exchange Commission announced fraud charges and an asset freeze against the operators of a South Florida-based Ponzi scheme targeting investors through YouTube videos and selling them investments in a product called virtual concierge machines (VCMs) that would purportedly generate guaranteed returns of 300 to 500 percent in four years.  In a parallel action, the U.S. Attorney's Office for the Southern District of Florida announced criminal charges.
The SEC charged Joseph Signore of West Palm Beach, Paul L. Schumack II of Pompano Beach, and their respective companies JCS Enterprises Inc. and T.B.T.I. Inc. falsely promised hundreds of investors nationwide that their funds would be used to purchase ATM-like machines that businesses could use to advertise products and services via touch screen and printable tickets or coupons.  Investors supposedly needed to do nothing to earn returns on their investment in a VCM, which would purportedly be placed at such locations as hotels, airports, and stadiums where they would derive revenue from the businesses paying to advertise through them.  However, instead of advertising revenue serving as the driving force behind the returns paid to investors, the two men and their companies paid returns to earlier investors using money from newer investors.  Signore and Schumack also diverted millions of dollars in investor funds for their personal use and other unrelated expenses.
"Signore and Schumack touted VCMs as a revolutionary enterprise and fail-safe investment based on a stream of advertising revenue that would generate the guaranteed returns paid to investors," said Eric I. Bustillo, director of the SEC's Miami Regional Office.  "However, the advertising revenue was virtually non-existent and investors aren't enjoying the riches touted on YouTube."
According to the SEC's complaint unsealed today in U.S. District Court for the Southern District of Florida, Signore, Schumack, JCS, and T.B.T.I. fraudulently raised more than $40 million since at least 2011 by guaranteeing exorbitant returns.  The SEC alleges that JCS Enterprises promoted VCMs through YouTube videos, e-mail solicitations, and investor seminars.  In one YouTube video, an apparent investor is polishing his new Cadillac as a friend proclaims, "What an amazing car! How can you afford this?"  The investor responds, "My Virtual Concierge."  A similar scene ensues with a different investor showing a friend her new pool.  A spokesperson appears and asks the viewer, "Do you want to make more money?  Then it is time for you to own a Virtual Concierge."
The SEC alleges that Signore, Schumack, and their companies promised to locate, place, and manage the VCMs while informing investors where their VCMs were located.  Investors were to be provided a password to allow them online access to monitor the activity of their VCMs.  However, VCMs were not placed anywhere near the rate of those purchased by investors, who were never provided the locations of their VCM and could not track activity as promised.  The scheme collapsed in typical Ponzi fashion once new investor funds dried up.  The majority of investors stopped receiving their monthly payments in January 2014, yet Signore and Schumack continued to solicit new investors while fabricating excuses to placate irate investors no longer receiving their returns.  JCS went so far as to issue a press release claiming that TBTI had defrauded JCS and it was "investigating the matter."
Glenn S. Gordon, associate director of the SEC's Miami Regional Office, said, "The defendants never told investors the most important way in which these machines resembled ATMs – as a source of ready cash from investors that the defendants used for their own benefit."
The SEC also alleges that Signore and Schumack misappropriated investor funds for themselves while never telling investors they would do so.  Signore used investor funds from accounts at JCS to divert approximately $2 million directly to himself and family members. Signore also routed investor money to unrelated business ventures he operates with his wife.  Debit charges from JCS accounts indicate that approximately $56,000 in investor funds were spent at restaurants, merchandising stores, and a tanning salon as well as other credit card bills.  Money from T.B.T.I's accounts was similarly used for personal expenses.  For example, Schumack's wife signed a check for $500,000 made out to the IRS.  T.B.T.I. also has transferred approximately $4 million from its investor account to an unrelated account from which Schumack and others executed more than 100 cash withdrawals totaling around $4.8 million, which was 91 percent of the account balance.  Another $23,000 of investor money was used by Schumack for personal expenses including restaurants, merchandising stores, and a nutrient therapy center.
The SEC's complaint charges JCS Enterprises, T.B.T.I., Signore, and Schumack with violating Sections 5(a), 5(c) and 17(a) of the Securities Act of 1933 as well as Section 10(b) of the Securities Exchange Act of 1934 along with Rule 10b-5.  The SEC seeks disgorgement of ill-gotten gains, prejudgment interest, and financial penalties among other relief for investors.  The Honorable Donald Middlebrooks granted the SEC's request for a temporary restraining order and a temporary asset freeze against JCS, T.B.T.I., Signore and Schumack, and further required the defendants to provide accountings.  Judge Middlebrooks also entered an order appointing James D. Sallah, Esq. as receiver for JCS and T.B.T.I.  A court hearing has been scheduled for April 17.
For further information about this securities law blog post, please contact Brenda Hamilton, Securities Attorney at 101 Plaza Real S, Suite 202 N, Boca Raton, Florida, (561) 416-8956, by email at [email protected] or visit  www.securitieslawyer101.com.   This securities law blog post is provided as a general informational service to clients and friends of Hamilton & Associates Law Group and should not be construed as, and does not constitute, legal and compliance advice on any specific matter, nor does this message create an attorney-client relationship. Please note that the prior results discussed herein do not guarantee similar outcomes.
Hamilton & Associates | Securities Lawyers
Brenda Hamilton, Securities Attorney
101 Plaza Real South, Suite 202 North
Boca Raton, Florida 33432
Telephone: (561) 416-8956
Facsimile: (561) 416-2855
www.SecuritiesLawyer101.com