Belizean Judge Removes Asset Freeze in Robert Bandfield Case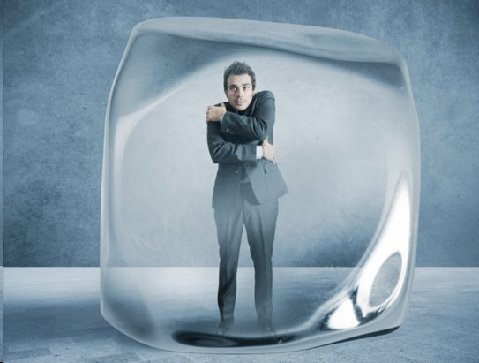 On November 10, 2014, Belizean Chief Justice Kenneth Benjamin ordered the removal of a freeze on accounts owned by six defendants in what the U.S. government describes as a $500 million fraud case.  The U.S. alleges that three Belize broker-dealers, Legacy Global Markets S.A., Unicorn International Securities LLC, and Titan International Securities, Inc., participated in the fraud. The funds were frozen in early September by Belize's Financial Intelligence Unit ("FIU") at the request of the U.S. government. Simultaneously, the U.S. Attorney's Office for the Eastern District of New York announced criminal charges against Robert Bandfield and Andrew Godfrey, who owned and operated a company called IPC Corporate Services.  The DOJ charged the two men with helping more than 100 beneficial owners of penny stocks sell billions of shares of those stocks without reporting the transactions.
Also indicted were Bahamians Kelvin Leach and Rohn Knowles, who ran Titan; Canadian Brian DeWit, who ran Legacy, and Canadian Cem ("Jim") Can, who headed Unicorn.  Additional defendants were the corporations themselves:  Titan, Legacy, and Unicorn.
In a separate action, the Securities and Exchange Commission ("SEC") sued Bandfield, Godfrey, and IPC for violations of the federal securities laws.
Attorneys for all of the defendants have been participating in closed-door hearings in Justice Benjamin's courtroom since October 21, attempting to persuade him to unfreeze the assets in question, which are said to be worth more than $1 million.  They succeeded.  In his ruling, Benjamin said that the FIU had fallen "woefully" short of providing the evidence necessary to keep the money tied up.
Several of the attorneys spoke to the press after the ruling had been handed down.  Eamon Courtenay, who represents Titan and Kelvin Leach, said, "I think one of the very important points is the description by the Chief Justice of the devastating allegations made against all our clients without any substantiation, no evidence to support it, merely responding to a request from the United States."  He went on to suggest that his client's reputation had been damaged, and that a damages claim against the government of Belize might be forthcoming.
Godfrey Smith, counsel for Rohn Knowles, commented, "Costs are for to be borne by the FIU which will be considerable and the short point I want to make on that is this; it is our view that [although] this was prompted by the government of the United States, the costs of course will be borne by Belizean tax payers, not the government of the United States."
Jim Can, though no longer in Belize, was represented by Michael Young, who elaborated on the now-familiar theme:  "It was an important decision handed down by the Chief Justice and it signals that you can't just have allegations which are from abroad and then in consequence of that or following upon that you are going to seize properties of companies or persons doing business in Belize under Belizean laws."  He added that he communicates with his client by email.  Can's whereabouts are officially unknown, but he's rumored to have fled to Turkey, where he has citizenship.
While Justice Benjamin's ruling will have no direct effect on the DOJ and SEC cases against the alleged fraudsters, it does seem to deal a blow to the concept of international cooperation in the fight against financial crime.
For further information about this article, please contact Brenda Hamilton, Securities Attorney at 101 Plaza Real S, Suite 202N, Boca Raton, Florida, (561) 416-8956, [email protected] or visit www.securitieslawyer101.com.  This memorandum is provided as a general informational service to clients and friends of Hamilton & Associates Law Group and should not be construed as, and does not constitute, legal advice on any specific matter, nor does this message create an attorney-client relationship.  Please note that the prior results discussed herein do not guarantee similar outcomes.
Hamilton & Associates | Securities Lawyers
Brenda Hamilton, Securities Attorney
101 Plaza Real South, Suite 202 North
Boca Raton, Florida 33432
Telephone: (561) 416-8956
Facsimile: (561) 416-2855
www.SecuritiesLawyer101.com