SEC Shuts Down 20 Bogus S-1 Registration Statements After Promotion Stock Secrets Research Report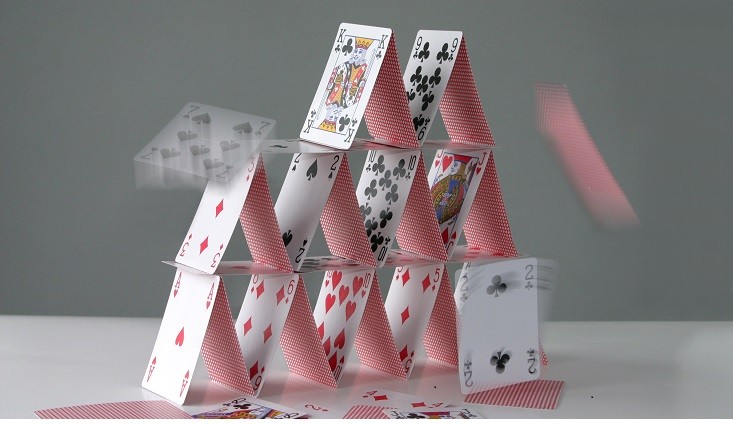 On February 3, 2014, the Securities and Exchange Commission ("SEC") announced the filing of stop order proceedings against 20 purported mining companies for providing false information in their S-1 registration statements. Of the 20 S-1 registration statements, 18 were opined upon by the same attorney, Diane Dalmy, who is the subject of a pending SEC  proceeding.
More than one year prior, Promotion Stock Secrets published a featured report in which it noted blazing red flags of fraud in the same 20 S-1 registration statements.
Promotion Stock Secrets noted that the business plans of the issuers were virtually identical and involving purported mining properties. The issuers had nominal or no revenues, nominal or no assets and limited cash on hand.
They also shared common bad actors, including John Briner. The S-1 registration statements opined by Dalmy were filed within close proximity to one another; in several cases, on the same day. Promotion Stock Secrets pointed out 19 of the 20 issuers were formed on May 31, or June 1 of 2012 and; 16 filed registration statements during January 2013. The remaining 4 registrations were filed in November and December of 2012.
More than a year after the  Promotion Stock Secrets report, the SEC's Enforcement Division took action. According to the SEC, all of the companies are controlled by John Briner, a promoter who was the subject of a prior SEC enforcement action and was suspended from practicing as an attorney on behalf of any entity regulated by the SEC. However, each registration statement falsely stated that management consisted of a different individual who controlled and solely governed the company. The named individuals varied by company.
The SEC's Enforcement Division and the agency's Division of Corporation Finance collaborate to weed out false or materially misleading registration statements before they become effective.  The purpose of a stop order is to prevent the sale of privately held shares to the public under a registration statement that is materially misleading or deficient. If a stop order is issued, no new shares can enter the market pursuant to that registration statement until the company has corrected the deficiencies or misleading information in the prospectus.
"By seeking stop orders, we can proactively protect investors from the harmful consequences of investing in companies with materially misleading and deficient offering documents," said Andrew M. Calamari, director of the SEC's New York Regional Office. "These particular registration statements failed to give investors an accurate depiction of who is running the companies."
The 20 companies that are the subjects of the stop order proceedings are:
Braxton Resources Inc., Bonanza Resources Corp., Canyon Minerals Inc., CBL Resources Inc., Chum Mining Group Inc., Clearpoint Resources Inc., Coronation Mining Corp., Eclipse Resources Inc., Gaspard Mining Inc., Gold Camp Explorations Inc., Goldstream Mining Inc., Jewel Explorations Inc., Kingman River Resources Inc., La Paz Mining Corp., Lost Hills Mining Inc., PRWC Energy Inc., Seaview Resources Inc., Stone Boat Mining Corp., Tuba City Gold Corp., and Yuma Resources Inc.
The SEC's Division of Enforcement alleges that the companies also falsely stated that they had no material agreements with an undisclosed control person or promoter when in fact they did have such agreements with Briner.  The SEC's Division of Enforcement alleges as well that some of these issuers obstructed the SEC staff and refused to permit examinations of their registration statements.
The SEC instituted the proceedings against the issuers pursuant to Section 8(d) of the Securities Act of 1933 to determine whether the Enforcement Division's allegations are true, and to afford each issuer an opportunity to present affirmative defenses. The proceedings will determine whether a stop order should be issued suspending the effectiveness of the registration statement or statements.
For further information about this securities law blog post, please contact Brenda Hamilton, Securities Attorney at 101 Plaza Real S, Suite 202 N, Boca Raton, Florida, (561) 416-8956, by email at [email protected] or visit  www.securitieslawyer101.com.   This securities law blog post is provided as a general informational service to clients and friends of Hamilton & Associates Law Group and should not be construed as, and does not constitute, legal and compliance advice on any specific matter, nor does this message create an attorney-client relationship. Please note that the prior results discussed herein do not guarantee similar outcomes.
Hamilton & Associates | Securities Lawyers
Brenda Hamilton, Securities Attorney
101 Plaza Real South, Suite 202 North
Boca Raton, Florida 33432
Telephone: (561) 416-8956
Facsimile: (561) 416-2855
www.SecuritiesLawyer101.com