Cry Me a Sater…Felix Sater & Donald Trump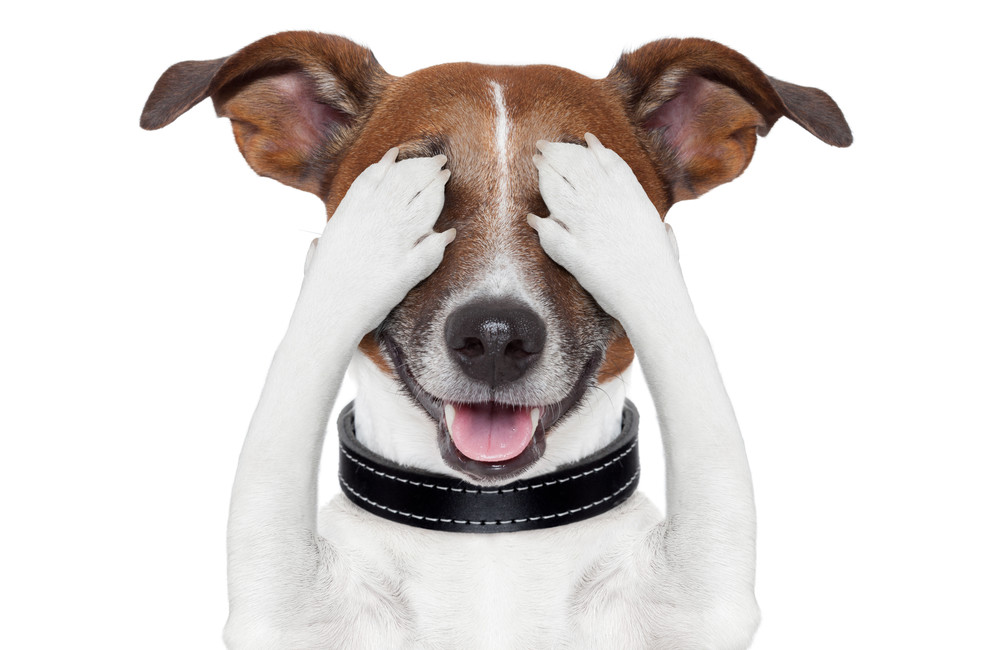 In February 2015, Felix Sater proudly announced the debut of a new website.  As he puts it, it "showcases [his] accomplishments, contributions, musings, and availability."  Though Sater describes himself as a veteran of the commercial real estate industry, there's more to his story, much of it unsavory.  While the site is promoted as a "hub for all things relating to Felix Sater," it says nothing at all about his two criminal convictions, mob ties or the sealed docket that prevents the public from learning the details of his prior criminal conduct.
According to the website, one of Sater's passions is politics.  It seems only fitting that in recent days a number of articles have appeared in the mainstream press examining his business association with Republican presidential candidate Donald Trump.
Sater was born in the Soviet Union in 1966, but his family moved to Brighton Beach in New York City when he was a child.  At 20, he became a stock broker.  His career came to an abrupt end in 1991, when he viciously attacked a colleague in a barroom brawl, breaking the man's jaw and slashing his face with a broken margarita glass.  Sater was sent to prison for first degree assault.  Oddly, the National Association of Securities Dealers, as FINRA was then called, did not ban him from the industry until February 2000, though Broker Check indicates that its report on Sater contains "very limited information."
That lack of information no doubt has in part to do with the role Sater played in a subsequent, and much more important, criminal case.  Between 1993 and 1996, he was involved in a $40 million stock manipulation scheme run by members of the Gambino and Bonanno organized crime families.  When the indictment was unsealed in March 2000, Sater was not named as a defendant.  He'd quietly cut a deal in 1998.  In return for his "cooperation" as a government informant, he was allowed to plead guilty and get on with his life.  His part in the pump and dump scheme did not become public knowledge until 2007, and he wasn't sentenced until 2009.  Thanks in part to a forceful government plea for leniency, he got no jail time, and although he'd signed an agreement to pay $40 million in restitution, he wasn't compelled to make good on that. Instead, he paid a paltry $25,000 fine and forfeited a nice home in the Hamptons.
What made Sater such a valuable source?  We don't know.  According to one of his attorneys, Richard Wolf, he provided important information on "the most serious matters of national security, battling our greatest enemies at tremendous risk to his own life and for the benefit of all citizens of our country."  His friends tell an even more dramatic tale:  that he became involved in a plan to buy antiaircraft missiles on the black market for the CIA.  Needless to say, the CIA has never confirmed the story and many have their doubts as to whether Sater provided anything of value for the "benefit of all citizens of our country." Like most criminal informants with sealed dockets, their value to society at large seems at best "far fetched".
At his sentencing hearing in 2009, Sater said he'd fallen in with a bad crowd after his stint in prison, but came to his senses in 1996, and returned to the straight and narrow, working for AT&T in Russia for part of the following two years.  Oddly enough, though, in the cooperation agreement signed on December 10, 1998, the government provides that no criminal charges will be brought against him for fraudulent securities transactions and money laundering he engaged in between February 1993 and October 1998, or false tax reporting he engaged in between 1993 and 1997.
Back in the first years of the new century, Sater's secret was safe.  He was free to live his life as he chose, and the choice he made was to take a position with a real estate development company called the Bayrock Group.  Bayrock had been formed in 2001 by Tevfik Arif; Sater—who by then had made a slight change to his name, calling himself "Satter"—came on board in 2003.  Evidently he wasn't short of money, and soon became Bayrock's majority shareholder.
Shortly after Sater joined Bayrock, the firm began to work with Donald Trump on a series of deals.  The most successful was the Trump Soho in New York; others elsewhere, in which Trump's own company played a smaller role, fared less well.  Still, Sater was proud of his projects, and is to this day.  The Trump Soho figures prominently on his new website.  In late 2007, Sater's good fortune turned when the New York Times wrote up the story of his bar fight and consequent imprisonment, and for the first time publicly connected his name to the 2000 prosecution for stock manipulation and, worse yet, to organized crime.  His business association with Trump was dwelt upon at some length.  Trump himself said, "We never knew that.  We do as much of a background check as we can on the principals.  I didn't really know him very well."
At the October 23, 2009 sentencing hearing, Sater claimed the Times story dealt him a devastating blow.  "Years ago they wrote an article in the newspaper, 'executive with ties to Donald Trump has a criminal past'; the next month I had to leave my company, the company that I built with my own two hands, otherwise the banks would have said there's a criminal involved."
And yet at his LinkedIn page, Sater claims to have been managing director of Bayrock from January 1999 to December 2009.  Of course, he also claims to have graduated from Pace University, though he only attended for a year or two.  He notes as well that in 2010 and 2011 he was "Senior Advisor to Donald Trump."
In 2010, Jody Kriss and Michael Ejekam, acting for BayRock Spring Street and BayRock Whitestone, two of the LLCs under the Bayrock umbrella, brought a derivative lawsuit against Bayrock Group, Tevfik Arif, Sater, another principal, Julius Schwarz, and a number of other defendants.  The complaint was sealed in the Southern District of New York, where it was filed, but a copy is available from a parallel action in Israel.  The complaint is exceedingly long—165 pages—and exceedingly complicated.  It alleges that Bayrock is "covertly mob-owned and operated," and has committed crimes including mail, wire and bank fraud; tax evasion; money laundering, conspiracy; bribery; extortion; and embezzlement.  Nearly six years later, the action continues to drag on without resolution.
Evidently Trump's displeasure at learning of Sater's criminal past didn't last forever.  Sater did later serve as an adviser of some sort, apparently pitching deals that might be attractive.  In a deposition given in 2013, Trump said he was aware Sater had "got into trouble because he got into a barroom fight which a lot of people do," adding, "I don't know him very well, but I don't think he was connected to the mafia."  The Department of Justice would beg to disagree.
When ABC News recently asked Trump's General Counsel Alan Garten about Sater, Garten sought to minimize his involvement with the billionaire.  "You're going to look at the deal, you're not going to look at the broker," he pointed out.
Trump has stated many times what an excellent judge of character he is, and has bragged about his keen ability to sniff out a liar.  And yet he put up with Sater for years.  Naturally dealmakers must encounter shady characters now and then, but a sizable investment would seem to be worth a background check.  Trump's dealings with Sater were, apparently, not his first with a crook.  In 1993, he purchased two properties adjoining his Mar-a-Lago estate in Palm Beach at fire sale prices.  One was located on Woodbridge Drive, the other on South Ocean Boulevard in Palm Beach.  The story was originally reported by the Miami Herald.  It received little attention then, and has received none since.  According to Jeffrey Paine, a West Palm Beach attorney who represented the sellers of one of the properties, the sale was consummated in a "complicated transaction" involving a French group called L & V Investments.  The Herald mistakenly identified that property as the one on Woodbridge Drive; records from the Palm Beach County Property Appraiser's site show it was the other, at 1094 South Ocean Boulevard.  Trump acquired the property on November 2, 1993.
The warranty deed was signed by Leslie Greyling as president of L & V.  The article noted that Greyling was a "South African investor," and went on to quote a Palm Beach realtor as saying Trump was "involved with a 'South African company' in some deals."  The realtor did not further elaborate.
Leslie Greyling is not an "investor"; he's a career con artist.  A native South African, he moved to Florida with his wife and son in the 1980s, and almost immediately got into trouble.  In 1990 he was sued by the SEC for his role in a penny stock scam involving a company called American British Enterprises, Inc.; the following year he agreed to a judgment without admitting or denying the allegations of the complaint.  Within the next few years, he served three different jail terms for fraud and immigration offenses.  Apparently, incapable of going straight, in 1996 he was charged with seven counts of money laundering, conspiracy and fraud, for which he could have served a maximum term of 110 years in prison.  Astonishingly, his trial resulted in a hung jury.  He pled guilty to lesser charges, spent a year in jail, and was deported to the United Kingdom.  Up until his deportation, he continued to run penny scams, using his wife as his nominee.
In 2000, just three months after the indictments in the Gambino-Bonanno case in which Sater had played a role were handed down, Greyling was named as a defendant in a very similar mob-related penny stock manipulation prosecution.  This scam was in large part built around a worthless penny stock shell company known as E-Pawn.com which was ensnarled in a sting by the Federal Bureau of investigation. According to the Justice Department 120 individuals were charged. Though the arrests were part of efforts to wipeout the "Mob on Wall Street", only 11 who were identified as members and associates of five organized crime families were charged.  His apparent chronic good luck served him once again:  the British refused to extradite him on the grounds that his crime wasn't important enough to warrant it, in their opinion.  He repaid their kindness by spending the next half-decade and more ripping off investors in the U.K.  More recently, he's been involved in highly questionable projects in Africa, Australia, and Southeast Asia.
If Trump walked away from his dealings with Greyling and his "South African company" unscathed, he was one of the fortunate few.
Greyling now lives in Tortola and works with his son, who's based in Florida, in an operation called Charms Investments.  For that purpose, Greyling calls himself  "Leon Larson."  Charms offers doubtful financing and other kinds of "help" to equally doubtful penny stock companies.  Like Felix Sater, he's avoided incarceration for the past 20 years.  The kind of secret deals the DOJ made with Sater—deals that allow the perpetrator to walk free without suffering genuinely painful consequences—are not as uncommon as most people would like to think. As forensic attorneys we frequent find evidence of sealed dockets among white collar market participants.  It's not impossible that one day we'll read of a plea agreement involving Greyling, though if so, it may never be found without  digging.  But in the meanwhile, they're enjoying life while regulators do nothing to make their victims whole.
For further information about this securities law blog  post, please contact Brenda Hamilton, Securities Attorney at 101 Plaza Real S, Suite 202 N, Boca Raton, Florida, (561) 416-8956, by email at [email protected] or visit  www.securitieslawyer101.com.   This securities law blog post is provided as a general informational service to clients and friends of Hamilton & Associates Law Group and should not be construed as, and does not constitute legal advice on any specific matter, nor does this message create an attorney-client relationship.  Please note that the prior results discussed herein do not guarantee similar outcomes.
Hamilton & Associates | Securities Lawyers
Brenda Hamilton, Securities Attorney
101 Plaza Real South, Suite 202 North
Boca Raton, Florida 33432
Telephone: (561) 416-8956
Facsimile: (561) 416-2855