Silence of the Lawyers – The Defense of Ross Mandell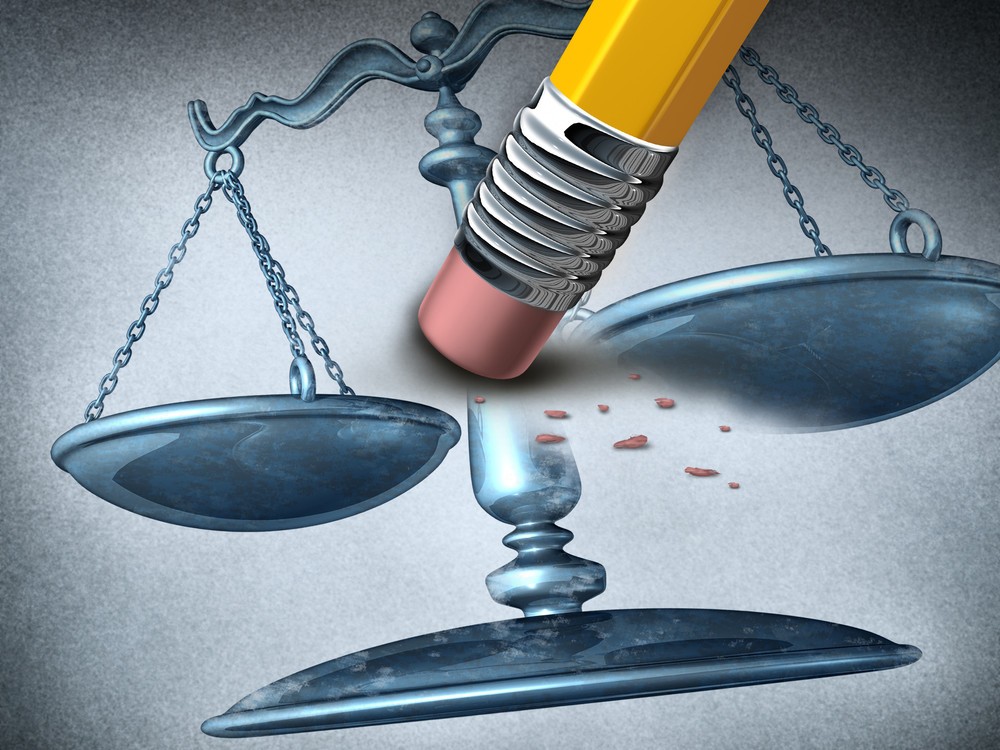 Imagine you were a businessman whose company operated in New York and London, and whose stock traded on the AIM, the London Stock Exchange's venture market.  One day in 2006, your New York offices are raided by the FBI.  Though no arrests or indictments are immediately forthcoming, you're extremely concerned, and realize you need the advice of a criminal attorney.  You ask your company compliance attorney for help, and he suggests an experienced criminal defender.  You hire him immediately.
In July 2009, you're arrested by the FBI and charged with violating the Securities Act of 1934.  A superseding indictment adding additional charges is eventually filed, and the case is assigned to Judge Paul Crotty of the Federal District Court for the Southern District of New York.  In the midst of pretrial preparations, your attorney asks the judge to allow him to withdraw from the case, saying you haven't paid him all you owe.  At your own request, the judge insists the lawyer continue to represent you.  The trial goes forward and in the end, you lose.
Not long after, you realize your lawyer had also represented your company counsel.  Not only had that company counsel been sued by the SEC; he'd also been an unindicted co-conspirator in your case and had provided testimony to the prosecution.
That is what happened to Ross Mandell. Ross Mandell was the founder of Sky Capital Holdings, Ltd., a venture capital firm and brokerage.  After the raid, the firm was allowed to stay in business pending the results of an FBI investigation.  Upon his arrest in July 2009, Ross Mandell and a number of co-defendants were charged with using Sky Capital to run a boiler room operation between 2001 and 2006; the superseding indictment added single counts of conspiracy, securities fraud, wire fraud, and mail fraud for Ross Mandell.  The case went to trial in June 2011, and he was found guilty on all counts.  Final judgments of conviction were entered on May 7, 2012. Ross Mandell was sentenced to 144 months—12 years in prison.
Ross Mandell and Adam Harrington, a co-defendant who'd also been found guilty, immediately filed a notice of appeal, and shortly thereafter, in September 2012, filed a brief with the Second Circuit Court of Appeals. Ross Mandell remained free on bail until the resolution of the appeal.  The appeal was well-drawn and received support from the Association of the Bar of the City of New York, which filed an amicus curiae brief, but in the end the appellate panel was not persuaded by Ross Mandell's arguments.  The Supreme Court declined to hear the appeal and that was the end of the line for Ross Mandell.  The normal route of appeal had run its course.
Ross Mandell has been incarcerated for four years now, but has not given up hope of securing an early release.  That hope hangs on persuading the lower court that he was wronged by the "ineffective counsel" provided by his trial attorney, who, because of an undeclared conflict, should never have represented him.
The Attorneys:  Steven Altman and Jeffrey Hoffman
Back in 2006, Sky Capital's counsel was Steven Altman, a New York City attorney.  He'd been with the company since its founding in 2001. Ross Mandell had by then known Steven Altman for more than six years and trusted him. Steven Altman had handled Sky's compliance issues, and Ross Mandell had paid him approximately $5 million for his services in between 2001 to 2006.  In the wake of the FBI raid, Ross Mandell realized he and Sky Capital would require representation so, he turned to Steven Altman, a securities attorney who did not practice criminal law, for advice. Steven Altman recommend Jeffrey C. Hoffman, a criminal defense lawyer with whom he frequently worked with. The two sometimes shared an office, and more importantly, Steven Altman provided many extremely lucrative referrals to Jeffrey Hoffman.
Ross Mandell was aware of that and saw no reason to object.  He signed an engagement contract with Jefferey Hoffman.  Over the next few years, Hoffman was paid $175,000 to represent Mandell in the investigative phase of the matter.  In July 2009, by which time Ross Mandell had long since sold his interest in Sky Capital, Jefferey Hoffman told him he was about to be indicted by the SDNY. Ross Mandell agreed to let Jefferey Hoffman continue as his counsel.  Jeffrey Hoffman wanted a $500,000 retainer, which he said would be sufficient until the case went to trial.  The two men negotiated, in the end it was decided that Ross Mandell, who already had an $85,000 credit with Jeffrey Hoffman's firm, would pony up an additional $300,000 immediately, and add another $75,000 a few months later.  Ross Mandell swore: "I was told repeatedly that I was paid up and ENTIRELY covered up to the trial."
But in November 2010, Jeffrey Hoffman told him he would need another "million dollars or so" to represent him at trial.  When Ross Mandell protested, Jeffrey Hoffman filed a motion asking to withdraw from the case.  He explained that Ross Mandell knew he was expected to pay an additional sum to be represented at trial and had not paid it. Ross Mandell was outraged, noting how much he'd already spent, and protesting he'd never received any accounting.  "How," he asked, "can [Hoffman] be allowed to just walk away?"
Judge Crotty agreed, pointing out that "The fee dispute is largely irrelevant to Jeffrey Hoffman's ethical duties undertaken from the time of his appearance on Ross Mandell's behalf.  Under the law of this Circuit, there is a presumption that appearance means full retention which prohibits mid-case withdrawal solely because of a client's nonpayment of fees or exhaustion of the retainer."
Ross Mandell had won his immediate point, but it was an empty victory.  Although he wouldn't have to deal with a perhaps-inexperienced court-appointed defense attorney, he probably realized his newly adversarial relationship with Jeffrey Hoffman wouldn't help him at trial.  In fact, the trial did not go in his favor.
Altman v Securities and Exchange Commission
Jeffrey Hoffman and Steven Altman were in a sense partners and had enjoyed a close professional relationship for years.  But Ross Mandell was unaware of two very important things.
The first was that on January 30, 2008, the Securities and Exchange Commission issued an Order Instituting Administrative Proceedings against Steven Altman, who had, the Commission alleged, been involved in some rather surprising behavior.  He was represented in the Securities and Exchange Commission action by his friend Jeffrey Hoffman.  To make a complex story as short as possible:  Steven Altman had agreed to represent Bonnie Rosen, a woman he'd known since high school.  Between 1999 and 2003, she'd worked for NextGen Inc., and Harrison Securities, two companies located at the same address.  NextGen paid her salary, but by agreement she spent half her time working for Harrison Securities.  She wanted Steven Altman's help in obtaining severance pay from NextGen, and having her name removed from several automobile leases she'd co-signed for the Fred Blumer, the CEO of Harrison Securities. Bonnie Rosen had also called the NASD (now FINRA) offering inculpatory information about Harrison Securities and Fred Blumer.  That information led to the filing of an SEC administrative proceeding against Harrison Securities and Fred Blumer.
Fred Blumer was represented in the SEC matter by highly respected securities attorney, Irving Mark Einhorn, a well respected securities attorney. Steven Altman called, seeking to cut a deal for his client Bonnie Rosen. Irving Einhorn interpreted his call as, "an extortion attempt, seeking money from my client in exchange for favorable behavior and testimony from a witness who, if paid the money, would be favorably inclined to testify or not testify at all against my client, and if not paid the money, would do damage to my client at a hearing."
Irving Einhorn then taped five subsequent conversations, without telling Steven Altman.  On one occasion, Steven Altman said, "I am not going to pull any punches with you.  They are aware if asked, she will testify that there was no virus in the computer, and I suspect once they start peeling it away, some other very, very unhelpful stuff with respect to the books and records of the firm"
Irving Einhorn played three of the tapes during a conference with the SEC.  When the SEC served Steven Altman with its OIP, he explained that during the time in question, he'd been suffering from extreme stress due to financial problems, his work schedule, and family difficulties.  In March 2008, he admitted himself to a hospital where he was diagnosed with alcohol and cocaine abuse.
That was part of Steven Altman's defense.  He also claimed his calls, though perhaps careless, didn't mean what the SEC alleged them to mean, and that neither his nor Bonnie Rosen's conduct caused harm to the SEC action against Harrison and Fred Blumer.  Unfortunately for him, the administrative judge found him "not to be candid and credible," and characterized his conduct as "egregious."  In the end, she suspended his privilege of appearing before the Commission for nine months.
Steven Altman took umbrage at the judge's decision, and with Jeffrey Hoffman's help filed an appeal.  Part of the case he tried to present was his contention that the judge "erred in finding that he was not impaired by alcohol in any of his telephone conversations with Irving Einhorn and that his alcohol abuse did not affect his conduct." In the end, the SEC doubled down, permanently barring Steven Altman from practicing before the Commission on November 10, 2010.
Steven Altman once again refused to accept the SEC's determination, and filed suit against the agency, Mary Schapiro, it's then-chairperson, and Elizabeth M. Murphy, secretary for the Commission, in 2011.  The case was argued by Jeffrey Hoffman, who dramatically insisted, "Plaintiff's reputation is his stock in trade.  That reputation has been intentionally and permanently marred by the Commission's unconstitutional actions against him."  The complaint was quickly dismissed on the grounds that the Securities Exchange Act of 1934 requires that if a respondent wants to dispute an order of debarment, he cannot do so in district court, but must request review in a court of appeals.
To make sure he had all his bases covered, an apparently enraged Steven Altman also appealed the Commission's decision to the District of Columbia Circuit Court.  By then, either Steven Altman had run out of money, or Jeffrey Hoffman considered the case too nutty for his own participation to be seemly; Steven Altman represented himself.  The case was decided on December 16, 2011and Steven Altman's appeal was denied.
But Steven Altman wasn't finished. He took his case to the Second Circuit Court of Appeals, which handed down its decision on June 12, 2012.  Unsurprisingly, the panel upheld the lower court's ruling.
As a coda to the story, a bar complaint was lodged, and on January 16, 2016, Steven Altman was suspended from the practice of law for 18 months.  The suspension expired on May 29, 2018, and Steven Altman is once again active as an attorney.  He now maintains a sole practice in East Hampton, New York.
Ross Mandell says he knew nothing about Steven Altman's SEC problems, and was unaware Jeffrey Hoffman represented him from the beginning of 2008 to the end of 2010, when he was also dealing with preparations for an eventual trial in Ross Mandell's criminal case.  Naturally most attorneys represent more than one client at a time, but when Jeffrey Hoffman sought Judge Crotty's permission to withdraw as Ross Mandell's attorney, he offered as a reason the fact that his was only a five-lawyer firm, and so continuing his representation would place an unfair burden on him.  Yet at just that moment—November 2010—he was vigorously representing Steven Altman in his fruitless quarrel with the SEC, and would continue to do so into 2011, as Ross Mandell's trial approached, and preparation was critical.
Ross Mandell's § 2255 Petition
Ross Mandell was also unaware of something much more important: Steven Altman had been a person of interest in the Sky Capital case.  He was, of course, the company's legal counsel, and so it made sense that he'd be questioned about Sky's affairs.  But it appears the prosecution's interest in him went further than that.
When the trial began on June 20, 2011, Ross Mandell was seated next to a presumably reluctant Jeffrey Hoffman.  As the defense and the prosecution began jury selection, Judge Crotty read the names of all the persons who'd served as government witnesses.  The idea was to make sure potential jurors didn't know any of them; the information was not supposed to come as a surprise to Ross Mandell or Harrington.  And yet it did: Jeffrey Hoffman had evidently never told him Steven Altman had offered testimony to the prosecution. Ross Mandell had no idea what that testimony might have been.
As we've seen, the trial ended in the conviction of Ross Mandell and Harrington.  Their appeal was unsuccessful, and Ross Mandell's attempt to bring the case to the attention of the Supreme Court failed.  Ross Mandell was incarcerated, with no apparently avenue left to fight further.  He nonetheless decided to try a longshot:  a Section 2255 motion.  That is a motion to vacate, set aside, or correct a sentence, provided by 28 U.S.C. § 2255.  It can only be filed by persons convicted in federal court who are in incarcerated.  It is different from an appeal in that the petitioner may introduce newly discovered evidence.
That is what Ross Mandell hoped to do with his own § 2255 motion, which he filed on February 11, 2016.  In it, he sought to demonstrate that Jeffrey Hoffman, suffered from an Actual Conflict of Interest, a Potential Conflict of Interest and failed to file an Interlocutory Appeal on behalf of Ross Mandell that rendered his assistance of counsel ineffective and caused a violation of Ross Mandell's Sixth Amendment Right to Counsel.
One of the sources of Ross Mandell's new evidence was his own pre-sentencing report, in which the government lists the names of eight individuals who were "targets, main actors, and co-defendants in the case against Ross Mandell."  One of those individuals was Steven Altman.  Steven Altman, Ross Mandell notes, was the only one of the alleged co-conspirators who was never charged or prosecuted.  At that time, Jeffrey Hoffman was representing Steven Altman as well, but Ross Mandell was never informed.  He alleges that "every tactic and legal strategy that Jeffrey Hoffman pursued was designed to protect and ensure that Steven Altman was not prosecuted. Jeffrey Hoffman succeeded in that." Ross Mandell goes further, "Steven Altman's name is in the trial transcripts over 200 times.  His photograph was shown in open court with the other main actors. Every single cooperator testified at trial that they committed crimes with Steven Altman.  AUSA Goldstein singled out Steven Altman as a major player in the conspiracy. Judge Crotty singled out Steven Altman in his charge in an aggressive manner. Steven Altman never appeared at trial, yet his presence was felt and was highly prejudicial to Ross Mandell."
In its response to Ross Mandell's petition, the government acknowledged that Steven Altman was an important witness, and also acknowledged that he was represented by Jeffrey Hoffman between 2008 and 2010 in the SEC administrative proceeding. Jeffrey Hoffman never told Ross Mandell about his representation of Altman.  That is what Ross Mandell believes to be an Actual Conflict.  Citing Tineo v Kelly, Ross Mandell notes that "[t]wo clients [sic] interests in separate matters may be just as opposed, and the potential for conflict just as serious as when representation concerned the same matter."
The government disagreed and contended that Steven Altman's SEC matter was entirely unrelated to the Sky Capital case.
Ross Mandell also contends that Jeffrey Hoffman never raised the possibility of exploring a plea bargain to him.  His other co-defendants, except for Harriman, eventually agreed to cooperate, and so got off lightly.  He says he would certainly have entertained the idea had it been suggested, and now believes it was not because, "Trying to protect Steven Altman and his stellar career it is a logical conclusion for the Court to find that this was Jeffrey Hoffman's motivation for refusing to allow Ross Mandell to meet with the Government, to make a proffer, to sign a plea deal, and ultimately to cooperate. Ross Mandell would have done all three, and Jeffrey Hoffman knew it."
It goes without saying that Ross Mandell's testimony might well have been prejudicial to Steven Altman.
A Curcio hearing could have settled the matter.  Such hearings are named for a 1982 federal action in which the same law firm represented Gus and Francis Curcio. In the end, the judge ruled that the law firm could not represent both Curcios brothers, and if they themselves were unable to choose which of them the law firm should represent, he would not approve the firm's representation of either.
Ross Mandell says that had his own attorney's conflict been discussed at a Curcio hearing, he would have declined Jeffrey Hoffman's representation.  But on June 14, 2017, Judge Crotty denied Ross Mandell's § 2255 motion.  In response, Ross Mandell filed a motion for relief based on Federal Rule of Civil Procedure 60(b), which "allows a party to seek relief from a final judgment, and request reopening of a case, under a limited set of circumstances, including fraud, mistake, and newly discovered evidence."
Ross Mandell does not attempt to rehash the points raised in his § 2255 motion, but offers evidence not known to him at the time he filed that motion.  He had learned that at a February 2, 2016 evidentiary hearing in federal court, Jeffrey Hoffman was examined under oath about plea negotiations.  When asked why he spent time trying to negotiate a plea agreement for the defendant in the case when said defendant had indicated he had no desire to plead guilty.
And yet Ross Mandell contends that in his own Sky Capital case, he urged Jeffrey Hoffman to meet with the government, and that Jeffrey Hoffman never attempted to do so.  In an affidavit submitted in connection with Ross Mandell's § 2255 motion, Jeffrey Hoffman swore, "Mr. Mandell maintained his innocence throughout the duration of my representation.  Before trial, it is my usual practice to have a conversation with my clients about whether they wish to plead guilty.  I do not recall any conversations in which Mr. Mandell expressed interest in pleading guilty.  He desired to proceed to trial and believed that he would be found not guilty."
He also discusses case records he'd been asking for since 2011.  It was agreed about three weeks before his trial began that the material in question would be provided.  And nearly all of it was, "In excess of 100 files were produced including substantial files on ALL witnesses and defendants that have been associated with this criminal case.  The only files that have never been produced were ANY files relating to Steven Altman, Jeffrey Hoffman's client, partner, and friend."
That motion is still pending.
Mandell's Civil Lawsuit
Frustrated at every turn, Ross Mandell is now trying to obtain the case records he's so far not received.  His many Freedom of Information Act (FOIA) requests have been rejected so, thanks to guidance from an investigator at the Disciplinary Committee of the New York State Bar, he's filed a lawsuit in U.S. District Court for the Southern District of Florida.  He has a new attorney, Mark Astor, who specializes in government transparency.  In the action, the SEC, the FBI and the DOJ are the named defendants.
The purpose of the suit is to force the government agencies to produce the documents Ross Mandell sought, but did not obtain, through FOIA.
The complaint is simple.  It describes Ross Mandell's correspondence with SEC, DOJ, and FBI officials on the subject of the information requested.  The SEC confirmed that there were "two boxes of information consisting of thousands of pages of information some of which is confidential in nature and therefore not subject to release."  The FBI also declined to release its files.  In early September 2018, the SEC indicated that its file would be reviewed and released by the end of the month, but weeks later it was still "under review."  As of mid-October, none of the agencies had produced the documents requested.
And so, the lawsuit was filed. Ross Mandell has also lodged a complaint against Jeffrey Hoffman with the New York State Bar association.
Government agencies can be notoriously difficult about FOIA requests.  Even when they comply, the information received is often so heavily redacted it makes little sense.  But perhaps Ross Mandell will finally get lucky.  Needless to say, he'd like to know who represented Steven Altman when he testified in the Sky Capital case.  If Jeffrey Hoffman acted for both Ross Mandell and Steven Altman in that case, without informing Ross Mandell of the fact, it would be easy to show a conflict of interest.  And perhaps much more.