SEC Bars David T. Laurance Perpetrator of Initial Coin Offering Fraud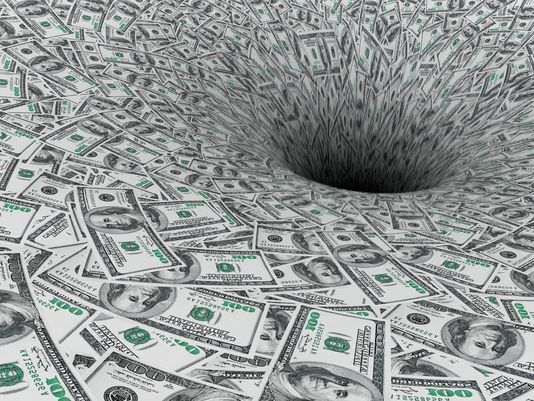 The Securities and Exchange Commission obtained permanent officer-and-director and penny stock bars against the founder of a company who perpetrated a fraudulent initial coin offering (ICO) to fund oil exploration and drilling in California.
According to the SEC's order, David T. Laurance and Tomahawk Exploration LLC attempted to raise money through the sale of blockchain-based digital tokens called "Tomahawkcoins." The SEC's order finds that the defendants' promotional materials used inflated projections of oil production that were contradicted by the company's own internal analysis and misleadingly suggested that Tomahawk possessed leases for drilling sites when it did not.  According to the order, the materials described Laurance as having a "flawless background" without disclosing his prior criminal conviction for his role in fraudulent securities offerings. The order also finds that Tomahawk claimed that token owners would be able to convert the Tomahawkcoins into equity and potentially profit from the anticipated oil production and secondary trading of the tokens.  Although the ICO failed to raise money, Tomahawk issued tokens through a "Bounty Program" in exchange for online promotional services.  
"Investors should be alert to the risk of old-school frauds, like oil and gas schemes, masquerading as innovative blockchain-based ICOs," said Robert A. Cohen, Chief of the SEC's Cyber Unit.  Tomahawkcoins Tomahawkcoins
The SEC's Office of Investor Education and Advocacy (OIEA) today issued an Investor Alert to encourage investors to check the background of anyone selling or offering them an investment using the free and simple search tool on Investor.gov. OIEA's Investor Bulletin about ICOs is another resource that describes potential warning signs of investment fraud including "guaranteed" high investment returns and unlicensed sellers.
The SEC's order finds that Tomahawk and Laurance violated the registration and antifraud provisions of the federal securities laws. Without admitting or denying the SEC's findings, Tomahawk and Laurance consented to a cease and desist order and Laurance consented to an officer and director bar, penny stock bar, and a $30,000 penalty.  
The SEC's investigation was conducted by Victor Hong, Justin Lichterman, and Serafima Krikunova of the San Francisco Regional Office, with assistance from Joseph Dugan of the Fort Worth Regional Office. The case was supervised by Steven Buchholz of the SEC's Cyber Unit and Mr. Cohen. The SEC appreciates the assistance of the California Department of Conservation's Division of Oil, Gas, and Geothermal Resources.
https://www.sec.gov/news/press-release/2018-152
This securities law blog post is provided as a general informational service to clients and friends of Hamilton & Associates Law Group and should not be construed as, and does not constitute, legal and compliance advice on any specific matter, nor does this message create an attorney-client relationship. Please note that the prior results discussed herein do not guarantee similar outcomes.
Hamilton & Associates Law Group, P.A provides ongoing corporate and securities counsel to private companies and public companies listed and publicly traded on the Frankfurt Stock Exchange, London Stock Exchange, NASDAQ Stock Market, the NYSE MKT and OTC Markets. For two decades the Firm has served private and public companies and other market participants in corporate law matters, securities law and going public matters. The firm's practice areas include, but are not limited to, forensic law and investigations, SEC investigations and SEC defense, corporate law matters, compliance with the Securities Act of 1933 securities offer and sale and registration statement requirements, including Regulation A/ Regulation A+ , private placement offerings under Regulation D including Rule 504 and Rule 506 and Regulation S and PIPE Transactions as well as registration statements on Forms S-1, Form F-1,  Form S-8 and Form S-4; compliance with the reporting requirements of the Securities Exchange Act of 1934, including Form 8-A and Form 10 registration statements, reporting on Forms 10-Q, Form 10-K and Form 8-K, Form 6-K and SEC Schedule 14CInformation and SEC Schedule 14A Proxy Statements; Regulation A / Regulation A+ offerings; all forms of going public transactions; mergers and acquisitions; applications to and compliance with the corporate governance requirements of national securities exchanges including NASDAQ and NYSE MKT and foreign listings; crowdfunding; corporate; and general contract and business transactions. The firm provides preparation of corporate documents and other transaction documents such as share purchase and exchange agreements, stock purchase agreements, asset purchase agreements and reorganization agreements. The firm prepares the necessary documentation and assists in completing the requirements of federal and state securities laws such as FINRA and DTC for Rule 15c2-11 / Form 211 trading applications, corporate name changes, reverse and forward splits, changes of domicile and other transactions. The firm represents clients in London, Dubai, India, Germany, India, France, Israel, Canada and throughout the U.S.