Leading Vaping Company Juul Warned About its Practices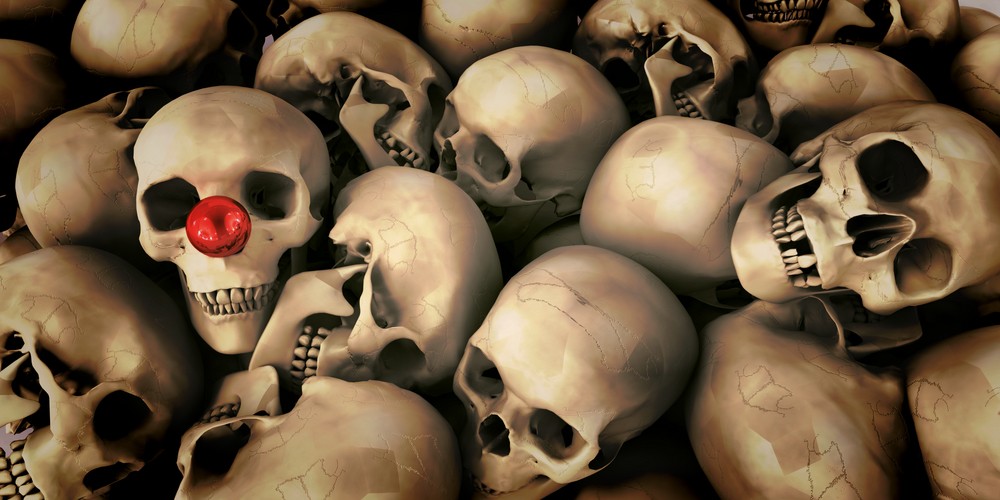 According to CNBC, the FDA has slammed vaping company Juul for illegal marketing practices and is threatening fines and seizures against the company. Juul has been claiming that its vapes/e-cigarettes are healthy alternatives to cigarettes, but it turns out that might not be the case.
Acting FDA Commissioner Ned Sharpless, M.D. said in a statement posted on the FDA's website, "Regardless of where products like e-cigarettes fall on the continuum of tobacco product risk, the law is clear that, before marketing tobacco products for reduced risk, companies must demonstrate with scientific evidence that their specific product does in fact pose less risk or is less harmful. JUUL has ignored the law, and very concerningly, has made some of these statements in school to our nation's youth." Further, according to CNN, "In November, the FDA revealed that vaping had increased nearly 80% among high schoolers and 50% among middle schoolers since a year earlier. Public health experts have said that Juul has largely propelled the rise, commanding about 75% of the e-cigarette market in the United States."
Juul has a large marketing presence on Instagram, and until recently was available in various fruit flavors, which helped to entice children under the age of 18 into using their product. A study was done by the Truth Initiative that showed that 89% of adolescents who tried to buy Juul online succeeded. A Juul vape can also be easily disguised as a USB making it easy for kids to vape in school. However, the company's CEO has said "we are committed to deterring young people, as well as adults who do not currently smoke from using our products. We cannot be more emphatic on this point: No young person or non-nicotine user should ever try JUUL." But former FDA commissioner Dr. Scott Gottlieb is not so sure Juul's statement can be believed. Gottlieb said that Juul's efforts to combat youth vaping "didn't have the intended impact or I wouldn't be viewing the statistics I'm now seeing." (referring to the high rates of usage and ease of access). Moreover, Wired.com posted an article in December 2018 declaring that Juul has shed "its anti-smoking cred" and embraced Big Tobacco, as it accepted a $12.8 billion investment from Atria, which is the maker of Marlboro cigarettes.
The company has an unusually high amount of nicotine concentration, which has led to its ban in Israel, and forced it to lower the concentration in other countries. We are also seeing new cases pop up around the country where young people are getting a serious lung illness due to vaping that has led to death for several hundred people. So, Juul claims to be healthier than cigarettes but has provided no proof of that to the FDA, while also claiming that it doesn't want kids or non-smokers to try their product, despite making it readily available to them. Juul has seen its profits and number of employees skyrocket in the past couple of years but bad business practices will catch up to a company eventually. Companies need to ensure that they are complying with all regulations, both with the SEC and the agencies pertaining to the specific industry they are in.
This securities law blog post is provided as a general informational service to clients and friends of Hamilton & Associates Law Group and should not be construed as, and does not constitute, legal and compliance advice on any specific matter, nor does this message create an attorney-client relationship.
Hamilton & Associates Law Group, P.A provides ongoing corporate and securities counsel to private companies and public companies listed and publicly traded on the Frankfurt Stock Exchange, London Stock Exchange, NASDAQ Stock Market, the NYSE MKT and OTC Markets. For two decades the Firm has served private and public companies and other market participants in SEC reporting requirements, corporate law matters, securities law and going public matters. The firm's practice areas include, but are not limited to, forensic law and investigations, SEC investigations and SEC defense, corporate law matters, compliance with the Securities Act of 1933 securities offer and sale and registration statement requirements, including Regulation A/ Regulation A+ , private placement offerings under Regulation D including Rule 504 and Rule 506 and Regulation S and PIPE Transactions as well as registration statements on Forms S-1, Form F-1, Form S-8 and Form S-4; compliance with the reporting requirements of the Securities Exchange Act of 1934, including Form 8-A and Form 10 registration statements, reporting on Forms 10-Q, Form 10-K and Form 8-K, Form 6-K and SEC Schedule 14C Information and SEC Schedule 14A Proxy Statements; Regulation A / Regulation A+ offerings; all forms of going public transactions; mergers and acquisitions; applications to and compliance with the corporate governance requirements of national securities exchanges including NASDAQ and NYSE MKT and foreign listings; crowdfunding; corporate; and general contract and business transactions. The firm provides preparation of corporate documents and other transaction documents such as share purchase and exchange agreements, stock purchase agreements, asset purchase agreements and reorganization agreements. The firm prepares the necessary documentation and assists in completing the requirements of federal and state securities laws such as FINRA and DTC for Rule 15c2-11 / Form 211 trading applications, corporate name changes, reverse and forward splits, changes of domicile and other transactions. The firm represents clients in London, Dubai, India, Germany, India, France, Israel, Canada and throughout the U.S.