SEC: Facebook to Pay $100M for Misleading Investors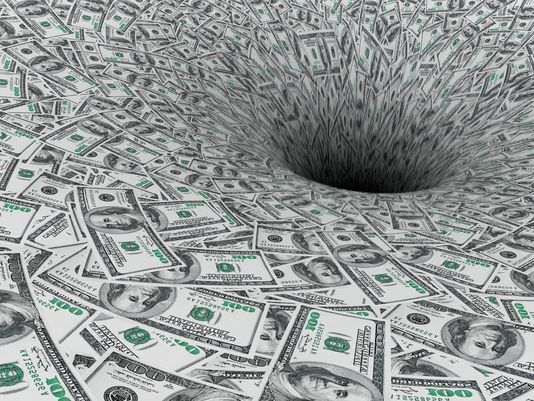 After the election of 2016, a lot was made of "fake news" and Facebook's role in spreading it. Part of this large controversy involved the consulting firm Cambridge Analytica, which was run by Steve Bannon. Cambridge Analytica used the data of 87 million in violation of Facebook's policy, and used that data to its own ends.
Facebook originally learned of the data breach by Cambridge Analytica through an article in The Guardian in December 2015. As the SEC writes, "For more than two years, Facebook's public disclosures presented the risk of misuse of user data as merely hypothetical when Facebook knew that a third-party developer had actually misused Facebook user data.  Public companies must identify and consider the material risks to their business and have procedures designed to make disclosures that are accurate in all material respects, including not continuing to describe a risk as hypothetical when it has in fact happened." That third-party developer was Cambridge Analytica. Facebook tried to hide its connection with the group, but it came out in the end anyways, with a $100 million loss attached to it as well. This is yet another lesson on why companies need to be sure that they are disclosing the proper information to their shareholders.
In more detail,
"According to the SEC's complaint, in 2014 and 2015, the now-defunct advertising and data analytics company, Cambridge Analytica, paid an academic researcher, through a company he controlled, to collect and transfer data from Facebook to create personality scores for approximately 30 million Americans.  In addition to the personality scores, the researcher, in violation of Facebook's policies, also transferred to Cambridge Analytica the underlying Facebook user data, including names, genders, locations, birthdays, and "page likes."  Cambridge Analytica used this information in connection with its political advertising activities.
The SEC's complaint alleges that Facebook discovered the misuse of its users' information in 2015, but did not correct its existing disclosure for more than two years.  Instead, Facebook continued to tell investors that "our users' data may be improperly accessed, used or disclosed." (emphasis added)  According to the SEC complaint, Facebook reinforced this false impression when it told news reporters who were investigating Cambridge Analytica's use of Facebook user data that it had discovered no evidence of wrongdoing.  When the company finally did disclose the incident in March 2018, its stock price dropped."
As we see, the word "may" may have cost them $100 million. Valid legal advice is very important to companies, and things that may seem minor, could have major consequences.
This securities law blog post is provided as a general informational service to clients and friends of Hamilton & Associates Law Group and should not be construed as, and does not constitute, legal and compliance advice on any specific matter, nor does this message create an attorney-client relationship. To read more, click here.
Hamilton & Associates Law Group, P.A provides ongoing corporate and securities counsel to private companies and public companies listed and publicly traded on the Frankfurt Stock Exchange, London Stock Exchange, NASDAQ Stock Market, the NYSE MKT and OTC Markets. For two decades the Firm has served private and public companies and other market participants in SEC reporting requirements, corporate law matters, securities law and going public matters. The firm's practice areas include, but are not limited to, forensic law and investigations, SEC investigations and SEC defense, corporate law matters, compliance with the Securities Act of 1933 securities offer and sale and registration statement requirements, including Regulation A/ Regulation A+ , private placement offerings under Regulation D including Rule 504 and Rule 506 and Regulation S and PIPE Transactions as well as registration statements on Forms S-1, Form F-1, Form S-8 and Form S-4; compliance with the reporting requirements of the Securities Exchange Act of 1934, including Form 8-A and Form 10 registration statements, reporting on Forms 10-Q, Form 10-K and Form 8-K, Form 6-K and SEC Schedule 14C Information and SEC Schedule 14A Proxy Statements; Regulation A / Regulation A+ offerings; all forms of going public transactions; mergers and acquisitions; applications to and compliance with the corporate governance requirements of national securities exchanges including NASDAQ and NYSE MKT and foreign listings; crowdfunding; corporate; and general contract and business transactions. The firm provides preparation of corporate documents and other transaction documents such as share purchase and exchange agreements, stock purchase agreements, asset purchase agreements and reorganization agreements. The firm prepares the necessary documentation and assists in completing the requirements of federal and state securities laws such as FINRA and DTC for Rule 15c2-11 / Form 211 trading applications, corporate name changes, reverse and forward splits, changes of domicile and other transactions. The firm represents clients in London, Dubai, India, Germany, India, France, Israel, Canada and throughout the U.S.