Ulrick Debo and Kenneth Ciapala Charged By DOJ and SEC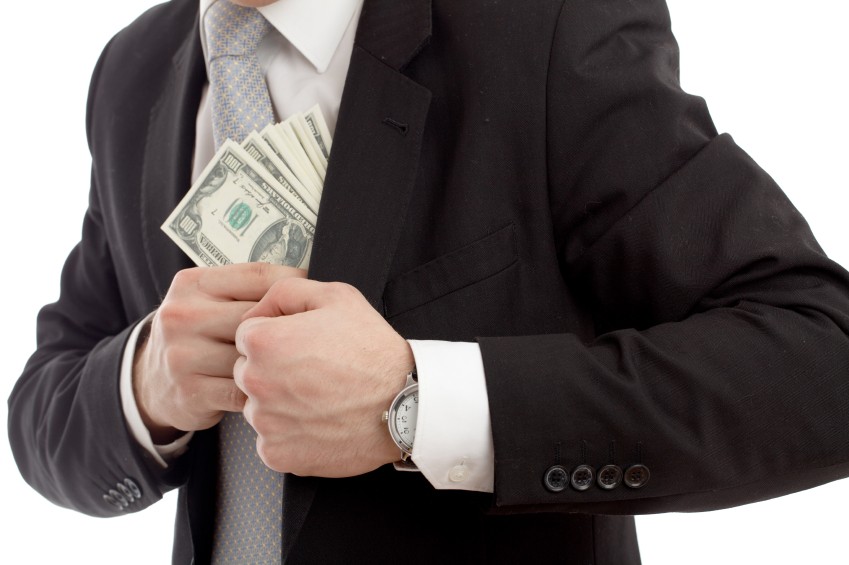 The Boston and New York SEC and DOJ Charge Ulrik Debo and Kenneth Ciapal and Others
The Securities and Exchange Commission (SEC) and the Department of Justice (DOJ} charged Ulrik Debo, Kenneth Ciapala, Kenneth Ciapala, and a number of associates on January 2 and 3, 2020.  Unusually, two different SEC regional offices took part in the investigations, and produced two separate complaints.
One complaint, filed by the Boston Regional Office, charges Steve Bajic, Rajesh Taneja, Ciapala, Anthony Killarney, Christopher Lee McKnight, Andrew Dale Wise, and a number of nominee companies controlled by them with enabling public company control persons fraudulently to sell stock to retail investors in the U.S. over-the-counter securities market.  A second complaint, filed by the New York Regional Office in the Southern District of New York, targets Ciapala and his company Blacklight SA, which has its headquarters in Switzerland.
The defendants reside in several different countries, and own nominee companies in many more.  In its press release announcing the lawsuits, the SEC rather impressively thanks "the Federal Bureau of Investigation, the Alberta Securities Commission, the British Columbia Securities Commission, the Ontario Securities Commission, the Royal Canadian Mounted Police, the Cyprus Securities and Exchange Commission, the Hong Kong Securities and Futures Commission, the Malta Financial Services Authority, the Mauritius Financial Services Commission, the New Zealand Financial Markets Authority, the Panamanian Superintendencia del Mercado de Valores, and the Monetary Authority of Singapore."
The Financial Industry Regulatory Authority lent a hand as well, as did the U.S. Attorneys' Offices for the Southern District of New York (SDNY) and the District of Massachusetts.  The SDNY U.S. Attorney's Office did more that provide information:  on the same day, January 2, it unsealed an indictment charging Blacklight, Ciapala, and Ciapala's associate Ulrik Debo with "engaging in a long-running stock manipulation scheme involving numerous United States issuers."  Debo and Ciapala had already been arrested in the United Kingdom, from which the U.S. Government will be seeking their extradition.
On Friday, January 3, the SEC joined in the fun once more, filing suit against Ulrik Debo in the SDNY in connection with a scheme that was ongoing at the time of his arrest.  Ciapala was involved as well—he's identified only as "Individual B" in the complaint—but is not named as a defendant, perhaps because the authorities felt charging him in two civil lawsuits and indicting him on criminal charges was enough for one week.
According to the agency, altogether the group's schemes involved at least 45 microcap companies, and generated more than $35 million in illegal stock sales in the past five or six years.  Unfortunately, the complaints and the indictment don't list all of the companies involved, but they offer detailed descriptions of the dubious services offered by the perpetrators, and of how the schemes themselves worked.
The Boston Lawsuit:  SEC v. Bajic et al.
The Boston action features a number of individuals and entities as defendants.  Steve Bajic is a dual citizen of Canada and Croatia who lives in Canada.  He seems to have been associated with a number of mining companies, most of them Canadian, and at least one Australian, but his most recent gig appears to be with an outfit called Huffington Capital Corp, located in Vancouver.  Rajesh Taneja is also Canadian, but is, according to the SEC, a resident of Vietnam.  Other information available suggests he works for a high end gourmet association called the Chaîne des Rôtisseurs in Ho Chi Min City, unlikely as that may seem.  Bajic and Taneja are involved with a number of the nominee companies named in the complaint.  Norfolk Heights Ltd was owned by a dual Mexican and Canadian citizen who's not identified by the SEC; probably he cooperated in the investigation.  He was a front man whose activities were directed by Bajic and Taneja.  Another front man, this one Japanese, played the same role for Sure Mighty Ltd, another Seychelles company.
Taneja owns Fountain Drive Ltd, which is also a Seychelles company with a Hong Kong address, and SSID Ltd, a Hong Kong corporation located in Hong Kong.  The name seems to have some meaning for him; between 2004 and 2013, he owned a company called SSID Inc. in Calgary, Alberta.  Island Fortune Global Ltd, Crystalmount Ltd., and Wisdom Chain Ltd, owned by Bajic during the relevant period, are also Seychelles companies with Hong Kong addresses.  Taneja also owns Tamarind Investments Inc, an Anguilla corporation with addresses in Hong Kong and Thailand.
Kenneth Ciapala and Anthony Killarney have worked together for at least 10 years.  Ciapala is a citizen of Switzerland and the U.K.; Killarney is a citizen of the U.K. and a resident of Switzerland.   They're co-founders and sole current operators of Blacklight SA, a Swiss corporation based in Geneva that purports to be an asset management firm.  Blacklight was created in 2010.
Rounding out the list of defendants are Christopher Lee McKnight, a Canadian citizen living in Canada, and Aaron Dale Wise, a U.S. citizen who lives in Florida.
What Ciapala and Killarney offered through Blacklight, and what Bajic and Taneja offered through their own nominee companies, could be called a stock laundering service.  Their clients were officers, directors, and affiliates of U.S. microcap companies:  individuals who ordinarily would be unable to sell the stock they owned because it was restricted.  The two defendant groups would help their clients break their holdings into manageable amounts of stock that wouldn't constitute control positions, pop it into nominee accounts, and then sell it.  Often a promotion would be thrown in to ensure even juicier profits for the sellers.
In its complaint, the SEC offers an example of how Blacklight's operations worked.  The stock in question was Blake Insomnia Therapeutics (BKIT; now called BioHemp International Inc.).  The company, originally called Book It Local, Inc., issued about 10.6 million shares of its stock.  In a private Regulation D offering, it sold 1 million shares to 35 investors said to be non-affiliates.  At the same time, it issued 9.6 million shares to four individuals for services rendered to the company.  Then in September 2012, Book It filed a Form S-1 to register that stock so its holders could offer it as selling stockholders.  The S-1 was deemed effective on June 10, 2013. However, most of the selling shareholders did not immediately sell.
According to the SEC, "On or about December 16, 2013, an entity controlled by Blacklight SA directly or indirectly paid approximately $275,080 to Blake [i.e., Book It Local] for purposes of acquiring almost all of the 10.6 million outstanding shares of the company's stock."  We're unable to see how that happened; it is not memorialized in any SEC filing by the company.  Just as puzzlingly, the complaint continues:  "Shortly thereafter, one or more individuals acting in concert (referred to herein as 'Control Group A') acquired, directly or indirectly, all of Blake's stock…"
What did happen was that on January 29, 2014, the company filed an information statement to offer "Notice of Proposed Change in the Majority of the Board of Directors."  The filing explains that:
The Unrestricted Seller entered into a Stock Purchase Agreement (the "Calima Purchase Agreement") with Calima Associates Ltd. ("Calima"), pursuant to which the Unrestricted Sellers agreed to sell to Calima 997,500 shares of Common Stock of the Company for a total purchase price of $25,000. The affiliate shareholders of the Company, G9 Holdings, LLC, GW Grace, LLC, Winchester Investments, LLC, and Joseph McMurry (our CEO) ("Affiliate Sellers") also entered into a Stock Purchase Agreement with Glenbarry Holdings, Inc, Karada Ltd, Inc., Laurag Associates S.A. Barrow Associates Ltd., Canto Affiliates, Inc., Syrroco Holdings Ltd, and Euro Ventures S.A. ("Affiliate Purchasers"), pursuant to which the Affiliate Sellers agreed to sell to Affiliate Purchasers 9,600,072 shares of Common Stock of the Company for a total purchase price of $250,000. The Stock Purchase Agreement with Affiliate Purchasers and Calima Purchase Agreement are each referred to herein as a "Purchase Agreement."
There once was a Mauritius company called Calima Associates Ltd.  Oddly enough, though, it wasn't incorporated until March 2016.  Perhaps there was an earlier Calima, incorporated in some other tax haven, possibly by the same person.  It doesn't really matter, because Calima only purchased a little less than a million shares of BKIT.  The bulk of the shares, 9.6 million, were sold to the seven other foreign entities. Two of those entities, Glenbarry Holdings Inc and Karada Ltd, Inc, are Panamanian companies; the origins of the rest can't easily be traced, but as we shall see, a couple of them have been used in questionable transactions and stock promotions.
At the same time, Joseph McMurry, who'd been CEO since BKIT's inception, resigned and was replaced by Miguel Bustos Santiago Vergara as sole officer and director.  Vergara was described as "a seasoned entrepreneur with a strong medical commercial and financial background."  That suggested a change in direction for BKIT.
The information statement tells us that as of January 28, 2014, the shares outstanding had risen to 31.6 million.  How was that managed?  By issuing 3 million shares to Vergara, the new CEO, and 18 million shares to a Dane called Birger Jan Olsen.  In the filing, Olsen was said to be the principal of a company called Zeeplax [sic:  Zleepax] VpS.  This dilution was a kind of magic trick:  instantly the seven offshore companies that had purchased all but one million of BKIT's earlier shares outstanding no longer owned more that 5 percent of the company apiece, and so were no longer affiliates.  They could sell their positions whenever they wanted.
The SEC's suggestion that what it calls "Control Group A" controlled those seven offshore entities is probably correct (though it isn't demonstrated), but we can still not find any reference to an event that supposedly occurred on December 16, 2013.  However, if the seven entities were in fact controlled by the same individual or entity, they should have been considered affiliates as a group, and so not been allowed to sell their stock.
Vergara didn't last long; he resigned on December 23, 2014, and was replaced by Birger Jan Olsen.  According to the 8-K memorializing the event, Vergara's 3 million shares were cancelled, and he was paid $10,000.  Olsen brought his Zleepax, a supposed treatment for insomnia, to the company, and changed BKIT's name to Blake Insomnia Therapeutics, Inc. on September 1, 2015.
According to the complaint, on July 9, 2015, "Control Group A" transferred 1,390,000 shares of BKIT stock to Taneja's Fountain Drive Ltd.  The next day, 1,370,000 shares were transferred to Taneja's Island Fortune Global Ltd.  In 2016 and 2017, 99.99 percent of Blake's unrestricted stock had been transferred to Bajic-Taneja companies or to Blacklight companies.  This information is presented in table form in the complaint.  It can't be independently confirmed because it no doubt comes from transfer records not available to the public.
The point made by the SEC is that both groups—Bajic-Taneja on the one hand, and Ciapala-Killarney on the other—knew they were affiliates and that their stock should have been restricted.  They violated the securities laws by putting that stock in the hands of entities they controlled in amounts ensuring the holdings would stay below the 5 percent threshold.  (The actual threshold for affiliate status is 10 percent, but a 5 percent holding triggers the need for the owner to be named in the companies' 10-Ks, and companies like these would rather avoid prying eyes.  Just to be on the safe side.)
McKnight and Wise entered the picture at this point, as conduits of money to be paid to promoters.   Wise kept for himself extremely generous portions of the money he was entrusted with; McKnight disseminated false information among the promotional materials, even making up the name of the party named in the promo's disclaimer as paying for the job.
Finally, in the first three months of 2017, the Bajic-Taneja and Ciapala-Killarney nominee companies dumped most of what was left of their stock, realizing proceeds of $5,294,581.
The SEC argues its case well.  There is, however something missing from its account:  Ulrik Debo.  Debo, like Birger Jan Olsen, is Danish, though he currently lives in Monaco.  Ulrik Debo is accounted for in a somewhat different argument presented in a recent analysis by penny stock researcher "nodummy" at OTC Market Research.com.  The report points up Ulrik Debo's connections to some of the players, individual and corporate, in the BKIT story.
Ulrik Debo has long been a stock promoter.  He's probably best known for his tout site Stock Tips, which he ran with Adrian Thomas.  For several years, Stock Tips almost equaled Awesome Penny Stocks in customer loyalty, and was able to command large amounts for its services.  It was also famous for voiceover videos narrated by "Mike Statler," a guy with a very sexy voice who, it was made clear in the site's disclaimer, was an actor.  Stock Tips shut down in late 2015, as the regulators turned up the heat under high-profile promoters.  One by one, they either discontinued operations, withdrew into the shadows to work in different ways, or found themselves facing SEC lawsuits or DOJ criminal prosecutions.
We know that Ulrik Debo has been an associate of Ciapala for at least several years.  The OTC Market Research report holds that Debo in fact controlled the seven companies that controlled the BKIT public float.  That isn't possible, because the SEC discovered the real owners of those companies:  Ciapala-Killarney and Bajic-Taneja.  But we shall see that Debo was indeed involved in the BKIT scam, though the Boston investigators seem almost to have been unaware of his existence.
The Boston lawsuit briefly addresses some of the other companies in which the two groups worked together; the SEC has even included some communications between them for which an encrypted application was used.  Among the other issuers they dealt with were Drone Guarder (DRNG), Vilacto Bio Inc. (VIBI), Bingo Nation (BLTO), Global Quest Ltd (GLBB), Supernova Energy (SPRN), and Zenosense (ZENO).
The SDNY Lawsuit:  SEC v. Ciapala and Blacklight
The first SDNY SEC suit, filed against Kenneth Ciapala and his company Blacklight SA, is much more tightly focused that the Boston action.  Although it examines the same kind of fraud, it seems the two groups of SEC attorneys were unaware of each other's efforts until quite late in the day.
Ciapala and Blacklight are charged in connection with their manipulation of only one issuer, which was at the time the fraud was set up called EMS Find, Inc. (EMSF; now INTV, Integrated Ventures Inc.).  EMSF was, it appears, set up to be used as a vehicle in a pump and dump operation, as were most of the companies discussed in the Boston complaint.  Its S-1, filed on June 7, 2011, contemplates registering a modest 10 million shares of stock.  The company, then called Lightcollar, was "building a business as a marketer and retailer of illuminated pet collar pendants.  What we are referring to as a pendant will include a water-proof haul, battery, light source, illuminating lens, switch and latch."  Such items can be found at pet stores and online, but it's unlikely any are made and marketed by a company that does nothing else.  The idea, not surprisingly, was to buy the pendants from a Chinese manufacturer.
The story of EMSF was, not surprisingly, similar to the story of BKIT.  The story begins with "Individual A," who'd become a client of Blacklight in April 2013.  He became involved with EMSF in early 2014.  According to the complaint:
Beginning in April 2014, Individual A retained an attorney ("Attorney") to work with EMSF's transfer agent to transfer all of its shares held in the names of EMSF's original (apparently straw) shareholders, who purportedly bought their shares from the issuer in a transaction registered on a Form S-1, to a control group consisting of Nominee CEO and Nominee CEO's spouse, as well as to false identities controlled by Individual A, or, among others, nominee entities set up for Individual A by Blacklight and Ciapala (the "Control Group"). 
The EMSF CEO was Colin Mills, who'd been with the company since inception.  The transfer agent was Clear Trust LLC.  At the end of March 2014, the company had been assigned the ticker LCLL, but it had not yet begun to trade on the OTCBB.  On May 22, Matveev Anton was appointed to the board of directors as its chairman.  On the same day, four other directors were appointed, but they aren't named in the relevant 8-K.  They were identified in a filing from June 18, in which we also learn that Anton had acquired 2 million shares of restricted stock from Colin Mills.  With the change in control, it abandoned the dog collar pendants in favor of developing a mobile app to connect healthcare professional and patients with medical transport.
The stock acquired by Individual A was deposited at two Blacklight nominee companies, Abington Capital Inc. and Wynford Ltd.  Together, the Abington and Wynford holdings added up to about 11 percent of EMSF's shares outstanding, so there was no real danger that either company would be considered an affiliate.  Those shares were then deposited in accounts in the names of Abington and Wynford at what the SEC describes as "various offshore broker-dealers."  The stock was deposited and ready to be dumped by early summer 2015, so Individual A began a promotional campaign that included a lavish hard mailer published by "The Moskowitz Report" said to have cost $1.2 million.  As promotions go, it wasn't particularly successful.  Individual A managed to sell 88,373 shares from the Abington account and 178,900 shares from the Wynford accounts for proceeds of approximately $270,000.
Preceding that activity, the company had done several important things:  it had changed its name to "EMS Find," signaling its new interesting in developing a healthcare app, it did a forward split, it it designated and issued supervoting preferred stock, and it went looking for a new CEO.  On March 23, 2015, Matveev Anton resigned his position on the board of directors, and Shang Fei, who was said to work in technology, took over as chairman.  Just a week later, Anton agreed to sell a controlling interest in the company to Steve Rubakh, who at that time owned a company called EMS Factory, Inc.  A reverse merger was arranged, and Rubakh ended up with slightly more voting rights than Shang Fei.  He was also appointed president, CEO, CFO, treasurer, secretary, and a director.
A little more than two months later, the pump began.  Ciapala himself participated in some of the trading.  After all, his client was paying for a full-service "asset manager."
Since that time, the company has enjoyed one huge run that very briefly took it nearly to $5 a share.  It's since collapsed to a penny.  Steve Rubakh is still CEO, but he and INTV, as it's now known, are into bitcoin.  It seems possible that Rubakh provided information to the authorities.  At the time of the 2015 pump, he issued a press release informing shareholders and the investing public that the campaign hadn't been authorized by the company.  Another person who may have cooperated is Ciapala's partner Anthony Killarney.  Though he's named as a defendant in the Boston lawsuit, he isn't even mentioned in connection with Blacklight, in which he was Ciapala's partner, in the New York suit.  Nor is he named in the DOJ's indictment of Blacklight and Ciapala, and Debo.
The SDNY Indictment
In its press release about the indictment, the U.S. Attorney's Office thanks the SEC for its help with the case, noting that the agency had filed civil proceedings against Ciapala, Blacklight, and Ulrik Debo, though in fact the Debo action had yet to be announced.  As noted above, it informs us that Debo and Ciapala were arrested in the U.K., and that Debo is also known as "Molgaard Debo" and "Ulrik Molgaard."
The roles played by Ciapala and Blacklight are familiar from the SEC complaints, but the information about Ulrik Debo is new.  The DOJ claims he furthered Ciapala's…
stock manipulation scheme by, among other things, identifying suitable publicly traded shell companies that could be used in the scheme; identifying, in certain instances, suitable privately held companies to engage in "reverse merger" transactions with the shell companies; obtaining financing to purchase all or substantially all of the outstanding shares of the issuers; causing various nominee entities to obtain ownership of the issuer's shares; identifying and paying "promoters" that issued exaggerated and, at times, false press releases about the issuers in order to raise the trading price and volume of the issuer's shares; and identifying and paying various "trading specialists" who assisted in artificially manipulating the trading volume and price of the issuer's shares.
The indictment itself covers familiar territory in its discussion of Ciapala and Blacklight:  how the former helped public company insiders sell stock they shouldn't have been able to sell, and how the former controlled nominee entities used to help those insiders escape detection.
Five public companies used in the stock manipulation schemes are referenced:  "Company-1" is EMSF, whose business plan was to develop an app for healthcare transport.  "Company-2" is BKIT, whose business plan was to develop Olsen's Zleepax, which was intended to treat insomnia.  "Company-3" is described as a "privately held company based in California that purported to develop water-based cannabidiol ("CBD") products."  There are, of course, vast numbers of companies answering to that description.  "Company 4" is a gold exploration company based in London.  "Company 5" is EV Transportation (EVTP), formerly in the business of renting environmentally friendly vehicles, but now hoping to sell CBD products.
It was the intention of Ulrik Debo and Ciapala to merge Company-3, which was private, into either Company-4 or Company-5.  They eventually decided on EVTP, but the contemplated reverse merger, which they hoped would take place in late 2019 or early 2020, was interrupted by the unsealing of the indictment and the filing of the SEC's suit against Debo.
The scams run by Ciapala and Debo were, the DOJ says, relatively simple pumps and dumps in which a few basic steps were used:
(1) they secretly amassed beneficial ownership of all, or substantially all, of the stock of certain publicly traded companies;
(2) they then manipulated the price and demand for the stock of those companies, including through the release of materially false information to the investing public, causing the stock prices to become artificially inflated; and
(3) the defendants sold out of their secretly-amassed positions at these inflated values at the expense of the investing public.
That is a classic description of a simple promotion designed to produce a quick pop followed by an equally quick and painful dump.  What's extraordinary is how much time Ciapala, Debo, and their traders were willing to spend setting up the operation.  In some cases it took them as much as two years, and big returns weren't guaranteed.  Ciapala added some bells and whistles with all of Blacklight's nominee companies, which allowed some additional protection.  The authorities may not even have scraped the surface where that's concerned.  He has a number of Marshall Islands entities, probably quite a few in Panama, and more, registered in British Anguilla, Samoa, and Ras Al Khaimah (one of the United Arab Emirates), turned up in the Panama Papers.
Ciapala has been charged with one count of conspiracy to commit securities fraud, three counts of securities fraud, one count of conspiracy to commit wire fraud, wire fraud, conspiracy to commit money laundering, and money laundering.  Debo has been charged with one count of conspiracy to commit securities fraud, two counts of securities fraud, one count of conspiracy to commit wire fraud, and wire fraud.  If maximum sentences are imposed, both men could spend decades in prison, but that is unlikely to happen.
The Second New York Suit:  SEC v. Debo
The SEC's lawsuit against Ulrik Debo is short, and seems to have been worked up quickly and filed on January 3, the day after all the other legal actions were announced, simply because Debo had previously been omitted from everything but the DOJ indictment.
The suit is about EV Transportation (EVTP), which wants to trade as Herbatech Life Inc., but needs FINRA to process a corporate action for a name and ticker change before that can happen.  Since FINRA can deny corporate actions to issuers associated with individuals or entities subject to enforcement actions, let alone criminal prosecutions, the name change seems unlikely to happen anytime soon.
Clearly, the DOJ laid the groundwork for the SEC suit in its indictment, so little more need be said.  Ciapala isn't named because he doesn't need to be, though he's mentioned as the anonymous "Individual B," the owner of Blacklight.
The story enlarges on what the DOJ revealed about its own case.  Evidently Ulrik Debo had worked on several transactions involving microcap shells between 2015 and early 2019.  In these projects he'd worked with "Individual A," a Virginia resident.  The two men knew Ciapala, and occasionally used Blacklight's services to further their schemes.  As 2019 began, all three began discussing not merely working for clients, but also buying a shell of their own and pumping and dumping it.  Curiously,Ulrik Debo told his partners that "although he wanted the new shell to claim to be a cannabis-related company, he did not plan to include 'CBD' in the name of the companies, because companies with that term in their names received more regulatory scrutiny."  He eventually decided the shell they acquired would be renamed "Herbatech Life Inc."
Individual A would put up $200,000 for the shell, and would trade the stock during the pump and dump.  Ciapala would provide nominee brokerage accounts, and Debo would take care of all the paperwork that would be generated by the purchase of the shell and the name change.  By May, Ulrik Debo and his partners had decided to buy the EV Transportation (EVTP) shell.  It was at that time a delinquent SEC filer; as a result, investors had lost interest, and the stock traded infrequently.  It had, in fact, not filed any of its required periodic reports since December 2008.  Since it was impossible for the shell's new owners to catch up, on April 10, 2018, they filed a Form 15 to terminate registration voluntarily.
At this point, the SEC makes an embarrassing mistake, saying:  "On October 15, 2019, Debo had the shell company submit required quarterly and annual reports to the Commission, for periods dating from January 1, 2017 through March 31, 2019, so that the shell company was no longer delinquent with its filings for those periods.  OTC Markets posted these reports on its website entry for the shell company."
What actually happened was that EVTP made no more SEC filings following its submission of the Form 15.  Instead, it subscribed to OTC Markets Disclosure & News Service, and posted disclosure statements for the period noted in the complaint.  Subsequently, it added additional disclosures, and is now current.  But the OTC Markets disclosures are not "filings," and have nothing at all to do with the Commission.  Nonetheless, Debo hadn't entirely closed the door on filing with the SEC; he discussed a possible Regulation A offering with his partners.
Next, they needed a CEO, and drafted Artur Bielski, who'd worked with Debo in the past, for the job.  His appointment on 5 November, and the in-state name change to Herbatech Life on 22 November, were announced at the website of the Nevada Secretary of State.
And then Ulrik Debomade a fatal mistake.  In a disclosure statement posted on November 25, 2019, his name nowhere appeared, despite the fact that he was a very large shareholder and therefore an affiliate.  (So, of course, were Individual A and Ciapala, but they aren't defendants in this suit.)  Only Bielski's name can be found, as a supposed 54.96 percent owner.
The SEC scrupulously notes that as of "the present, the shell company's shares have been actively traded.  During this period, however, neither Ulrik Debo, Individual A, nor Individual B [Ciapala] has artificially inflated the trading price of the shares through promotional efforts."  Not to worry.  Ulrik Debo deliberately misrepresented material facts, and he will pay a price for that.  But his real concern is the criminal prosecution; the SEC can only disgorge and fine him.  It can't send him to prison.
There must be many more people who knew or had excellent reason to suspect Ciapala and his associates were committing fraud.  All the company insiders would be at the top of the list, yet none has been charged.  Complicit transfer agents would also be good candidates, though our perps didn't always use the same one.  Lawyers and accountants, though expected by the SEC to act as "gatekeepers," often decline to do so.  We may learn more about who cooperated—surely Killarney is one—going forward, just as we may learn more about who didn't, should the SEC decide to file a few additional actions against players whose identities are currently unknown.
This securities law blog post is provided as a general informational service to clients and friends of Hamilton & Associates Law Group and should not be construed as, and does not constitute legal advice on any specific matter, nor does this message create an attorney-client relationship.  Please note that the prior results discussed herein do not guarantee similar outcomes.
Hamilton & Associates | Securities Lawyers
Brenda Hamilton, Securities Attorney
101 Plaza Real South, Suite 202 North
Boca Raton, Florida 33432
Telephone: (561) 416-8956
Facsimile: (561) 416-2855
www.SecuritiesLawyer101.com