Two Recidivists That Met Behind Bars Busted for Securities Fraud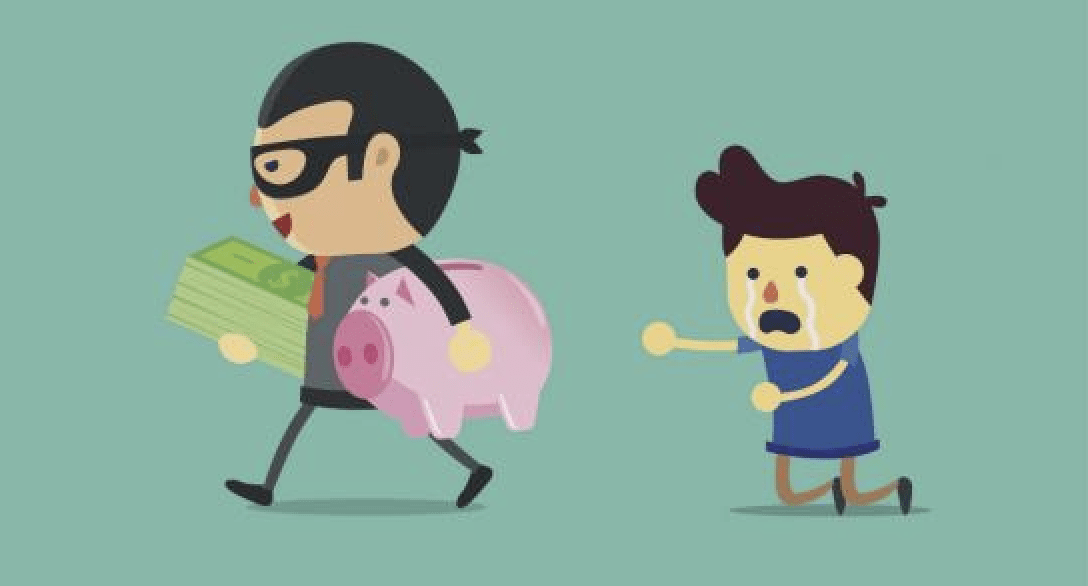 On January 8, 2021, the Securities and Exchange Commission (the "SEC") announced settled charges against a Utah corporation, its principals, Mark W Wiseman and Clark J Madsen, and two securities fraud recidivists, Thomas J Robbins and Daniel J Merriman, for orchestrating two inter-related frauds resulting in approximately $11 million in investor losses to around 80 investors.
According to details in the Complaint, Robbins and Merriman met while behind bars serving out sentences from prior securities fraud convictions, sharing stories of their past schemes, and plotting for the future. 
The Back Story
Thomas J Robbins was previously arrested on December 5, 2007 for his role in an investment scheme run through a company named Tek Corp. Robbins and his co-conspirators promised their victims returns of 25% through the bogus investment scheme, collecting more than $4.5 million from around 100 victims then used much of the money for their personal living expenses. Robbins was sentenced to 5 years in prison and ordered to pay $2,462,207 in restitution in 2011. He was also charged by the SEC for the scheme.
Daniel J Merriman was previously sentenced to prison on February 17, 2010 for Securities Fraud. Merriman defrauded an elderly woman in her 80s out of $1.2 million and a man out of $50,000 by holding himself out as a financial guru, convincing them to give him money for a real estate deal promising full repayment after one-year plus an 8% yield. The victims never received their money back. Prosecutors said that Merriman was using some of the money to show the SEC he was making payments towards a settlement from yet another investment scheme.
The New Scheme
In March of 2016, the Robbins and Merriman reunited outside of prison to start a trading program for investors. Robbins and Merriman created ARC Holdings for this purpose. Robbins functioned as the trader, and Merriman handled the administrative and accounting part of the business.
In approximately August 2016, Robbins and Merriman began to solicit and accept investors for their trading program. They told investors that Robbins had a "spiritual revelation" in 2008 about an exclusive algorithm for trading currencies, commodities, indices, stocks, bonds, ETFs, and other instruments but could not bring the vision to reality until 2011 when technology caught up to his vision.
They promised their victims phenomenal rates of return of approximately 20% – 50% per month and said that the trading program had almost no risk. The two men frequently mentioned their religious faith to develop a rapport with prospective investors and even told them that the Church of Jesus Christ of Latter-day Saints (the "LDS Church") was a trading program client. 
According to the Complaint, losses for the trading program totaled over $10 million.
During 2016, Robbins and Merriman met Mark W Wiseman and Clark H Madsen, who had recently formed a fledgling tech company named ConTXT and began renting office space in the same building as Robbins and Merriman. The group became friends, and Wiseman decided to invest in the trading program in September 2016.
After the investment, Wiseman and Madsen learned that Robbins and Merriman had previously been criminally convicted of securities fraud and became aware that many other investors in the program were angry because they weren't getting their promised returns. 
Despite this realization, Wiseman, Madsen, and ConTXT entered into an arrangement with Robbins and Merriman to raise funds for ConTXT and take ConTXT public. In order to raise funds, the group incorporated ConTXT and issued 100 million shares split between the four of them.  In exchange for the 37.5 million shares issued to Robbins and Merriman, they agreed to pay Madsen, Wiseman, and ConTXT at least $1,018,769.41. It was agreed that the money would be generated by Robbins and Merriman selling their stock and by generating money through their scam trading program.
Within days of receiving the stock, Robbins and Merriman sold 750,000 shares to an investor for $150,000, telling the investor that the money would be used to fund ConTXT's business operations. $29,000 was paid to Madsen, $20,000 was paid to Madsen, $76,730 was kept by Robbins and Merriman, and the rest was spent on miscellaneous expenses.
In early January 2018, Madsen formally granted Robbins and Merriman financial control of ConTXT, including the establishment and control of bank accounts and brokerage accounts, all accounting and bookkeeping responsibilities, and all investor-related activities. Robbins and Merriman basically functioned as officers and directors of ConTXT, but because of their past felony convictions and SEC disciplinary records, the group concealed Robbins' and Merriman's involvement in and 37.5% ownership of ConTXT. The defendants knew that their criminal and regulatory histories would make it more difficult to raise investor funds and would require additional disclosures should ConTXT merge with a public company.
To conceal their involvement, the group agreed to appoint Robert Whitaker, a nominee selected by Robbins and Merriman, to serve as ConTXT's Secretary, Treasurer, and Director. 
ConTXT's Private Placement Memorandum (PPM) and other documentation provided to investors falsely attributed the duties performed by Robbins and Merriman to Whitaker. The PPM allegedly also contained false and misleading information about ConTXT's financial condition and profitability.
The complaint alleges that Robbins, Merriman, and Wiseman lied about the use of investor funds, misrepresented ConTXT's financial condition, and misappropriated investor funds for their personal benefit. Robbins and Merriman also allegedly acted as unregistered brokers in the distribution of ConTXT stock and received commissions for their efforts. The defendants allegedly sold at least $942,800 of ConTXT stock in unregistered transactions and distributed millions of additional shares to satisfy prior debt obligations.
Robbins and Merriman continued to solicit investors for their trading program while also selling ConTXT stock, frequently pitching both investments at the same time to the same investors through at least April 2020. 
As part of the settlement,
Robbins agreed to disgorge $828,567 and pay prejudgment interest of $142,714;

Merriman agreed to disgorge $744,191 and pay prejudgment interest of $121,869 and a civil penalty of $192,768;

Madsen agreed to disgorge $29,000 and pay prejudgment interest of $3,531 and a civil penalty of $96,384;

Wiseman agreed to disgorge $68,500 and pay prejudgment interest of $8,341 and a civil penalty of $96,384; and

ConTXT agreed to disgorge $269,187 and pay prejudgment interest of $32,779 and a civil penalty of $269,187.
The judgment remains subject to court approval.
In a parallel criminal action related to the trading program, Robbins pled guilty to securities fraud and money laundering and was sentenced to five years in prison and ordered to pay $10,170,700.69 in restitution.
---
For further information about this securities law blog post, please contact Brenda Hamilton, Securities Attorney at 101 Plaza Real S, Suite 202 N, Boca Raton, Florida, (561) 416-8956, by email at [email protected] or visit www.securitieslawyer101.com.  This securities law blog post is provided as a general informational service to clients and friends of Hamilton & Associates Law Group and should not be construed as, and does not constitute legal advice on any specific matter, nor does this message create an attorney-client relationship.  Please note that the prior results discussed herein do not guarantee similar outcomes.
Hamilton & Associates | Securities Lawyers
Brenda Hamilton, Securities Attorney
101 Plaza Real South, Suite 202 North
Boca Raton, Florida 33432
Telephone: (561) 416-8956
Facsimile: (561) 416-2855
www.SecuritiesLawyer101.com