David Stephens, Donald Danks, Jonathan Destler, and Robert Lazerus Indicted for Conducting an International Pump-and-Dump / Money Laundering Scheme Using Loop Industries Inc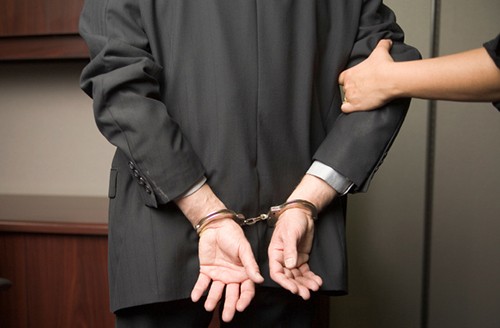 On November 22, 2022, Canadian resident David Stephens and California residents Donald Danks, Jonathan Destler, and Robert Lazerus were charged in a federal grand jury indictment with securities fraud in connection with a pump-and-dump scheme, and Danks was additionally charged with money laundering, arising from their alleged manipulation of the market for shares of Quebec-based Loop Industries, Inc. (NASDAQ: LOOP).
According to the allegations in the indictment, in 2014, Stephens acquired control over a publicly-traded "shell" entity, known as First American Group Inc ("FAMG"), whose free-trading shares were held in various offshore nominee entities that were made to appear independent of each, holding less than 5 percent of the freely tradeable shares each.
SEC filings show that FAMG was taken public with the assistance of attorney Thomas Puzzo in 2011 through an S-1 registration. Then that S-1 registration statement was used to issue shares to the offshore nominee entities.
The Indictment alleges that when Stephens acquired control of the FAMG shell in 2014, he also acquired control of all, or nearly all, of the free trading stock held in the offshore nominee entities. It is further alleged that as part of the conspiracy, Stephens concealed his beneficial ownership and control of all, or almost all, of the outstanding freely tradable FAMG shares by not disclosing his ownership in reports with the SEC.
Then, in 2015, Stephens worked with Danks and Destler to conduct a reverse merger of the FAMG shell with Loop, thereby generating publicly tradable Loop shares. SEC filings show that the 8K for the reverse merger was drafted by attorney Thomas Puzzo.
According to the Indictment, without disclosing his controlling interest in all, or nearly all, freely tradeable Loop shares, Stephens directed sales of shares on the open market and transferred large blocks to Danks, a Loop board member, and Destler, a controlling shareholder. In turn, Danks and Destler made materially false statements and omissions about their interests in Loop, failed to disclose those interests, and directed and conducted transactions in Loop stock.
Danks and Destler worked with Lazerus to promote the stock, including by having Lazerus successfully persuade an elderly investor to purchase millions of dollars of shares in 2017. Stephens, Danks, Destler and Lazerus then divided the proceeds from the sales among themselves.
The indictment further alleges that Lazerus, assisted by Danks and Destler, sought to promote Loop shares by passing material, non-public information about Loop to an investor, who was in fact an undercover agent for the FBI.
Finally, the indictment alleges that Danks used more than $500,000, procured as a margin loan from Loop shares, to finance the purchase of a home in Southern California.
The Securities and Exchange Commission has also taken civil action against the named defendants. An SEC complaint was filed against the defendants on September 30, 2022.
---
To speak with a Securities Attorney, please contact Brenda Hamilton at 200 E Palmetto Rd, Suite 103, Boca Raton, Florida, (561) 416-8956, or by email at [email protected]. This securities law blog post is provided as a general informational service to clients and friends of Hamilton & Associates Law Group and should not be construed as and does not constitute legal advice on any specific matter, nor does this message create an attorney-client relationship. Please note that the prior results discussed herein do not guarantee similar outcomes.
Hamilton & Associates | Securities Attorneys
Brenda Hamilton, Securities Attorney
200 E Palmetto Rd, Suite 103
Boca Raton, Florida 33432
Telephone: (561) 416-8956
Facsimile: (561) 416-2855
www.SecuritiesLawyer101.com