Members of New Republican House Majority Seek to Rein in Gary Gensler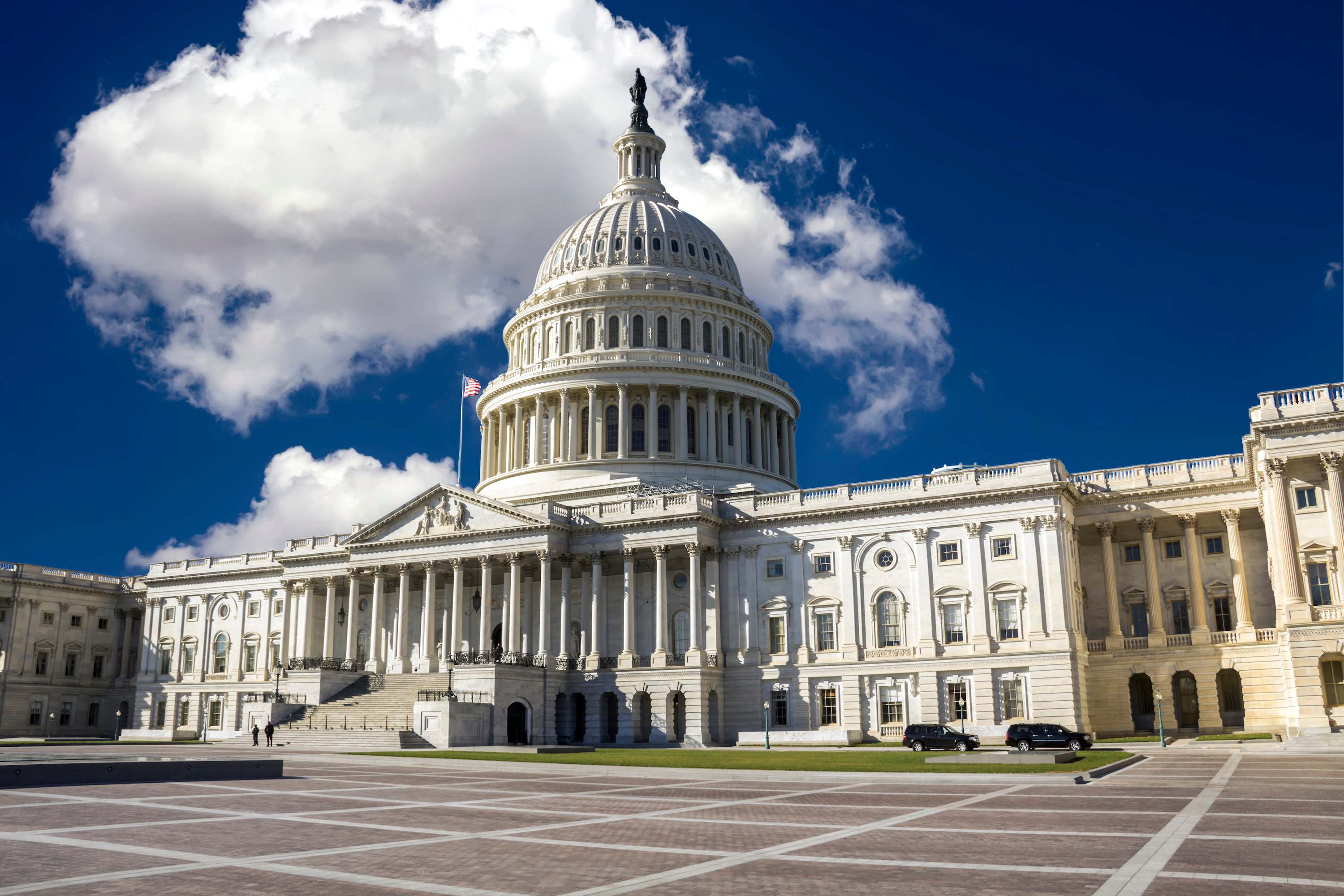 A week before the 2022 midterm elections, the ranking members of four important committees of the House of Representatives composed and jointly signed a letter to Gary Gensler, Chair of the Securities and Exchange Commission, demanding answers to a number of important questions. The ranking members—the most senior members of each committee from the minority party—were Jim Jordan (R-OH)) of the Committee on the Judiciary, Patrick McHenry (R-NC) of the Committee on Financial Services, James Comer (R-KY) of the Committee on Oversight and Reform, and Tom Emmer (R-MN) of the Subcommittee on Oversight and Investigations of the Committee on Financial Services.
Since the Republicans won the House in the midterms–though by only a few seats, not in the Red Wave they'd hoped for—those four congressmen will become chairmen of their committees in January 2023. They'll wield more power and influence than they have in the past four years and perhaps find themselves in a position to achieve some of their goals. They're likely to increase past efforts to prevent what they see as excessive regulation of our financial markets. As we shall see, they object to Gensler's interest in regulation and rulemaking and would, for the most part, like to see him thwarted. 
The letter from early November touches on a number of issues, not all of them likely to be considered important by the signatories' opponents on the other side of the aisle. It begins by noting that the agency has fined issuers for communicating about business matters on personal devices, which is "curious in light of your history of skirting federal transparency and records laws." What's meant is that in 2013, when Gensler was chairman of the Commodity Futures Trading Commission (CFTC), he was reprimanded for using his personal email thousands of times in the conduct of official business. 
The frequency with which public officials have been found using personal email and private messages on the job suggests government systems leave something to be desired—in 2013, Gensler himself said he "did not know how to access [his] official email at home"—but it's difficult to see how the congressmen's letter will fix the problem. Moving on from 10-year-old material, it's explained that although in September 2022 the Commission had imposed hefty fines on 16 financial firms, each of which had for several years sent and received tens of thousands of off-channel text messages, the agency itself has been guilty of the same failures: 
Recent reports suggest the SEC, under your leadership, is likewise failing to comply with federal record-keeping statutes. In particular, evidence uncovered during Freedom of Information Act (FOIA) litigation suggests the SEC is failing to identify and produce records of official business conducted on non-email or "off-channel" platforms, such as Signal, WhatsApp, Teams, and Zoom—regardless of whether the communication took place on a personal or business device. As recounted by a FOIA litigator, the SEC is hiding its "off-channel" communications with environmental activists, even though the communications qualify as federal records. 
The congressmen seem to unquestioningly accept the "recent reports," which are found chiefly in a Wall Street Journal opinion piece. They're particularly vexed by the size of the fines imposed on the broker-dealers: a total of $1.1 billion. Adding that "The SEC must practice the transparency and accountability it preaches. Federal record-keeping laws are vital to informing the public and to Congress's ability to conduct oversight of the executive branch and independent agencies," they ask that Gensler provide the following information:
1. Certify that the SEC is following all applicable federal record-keeping and transparency requirements;
2. Certify that you have never used a private email account or "off-channel communications" for official SEC business;
3. Certify that since your swearing in, you and your direct reports—including all SEC division and office heads and all employees in the Chair's office—have never used private email accounts or "off-channel communications" for official SEC business;
4. Explain how the SEC defines "off-channel communications" for purposes of responding to FOIA requests and other federal transparency requirements; and
5. Explain whether any SEC employees, including yourself, have used "off-channel communications" to conduct official SEC business. If so, provide a list of all such platforms and all SEC employees who have used "off-channel" communications for official business. 
Other Congressional Criticism of Gensler 
That seems more than a little personal. Most of the Republicans in the House and Senate seem to dislike Gensler. That's scarcely surprising since he was appointed by a Democratic administration, but he's been a particularly aggressive reformer at the CTFC and the SEC. Several of the signatories of the letter about "off-channel communications" had written to the SEC chief before and after that message was sent.  
In October 2022, Patrick McHenry and Bill Huizenga (R-MI) wrote to Gensler to ask for clarification about a technical glitch the agency had announced on October 7. As the SEC explained, "a technological error… resulted in a number of public comments submitted through the Commission's internet comment form not being received by the Commission. The majority of the affected comments were submitted in August 2022; however, the technological error is known to have occurred as early as June 2021." To accommodate commenters whose contributions may have been lost, the SEC reopened the comment periods for 11 rulemaking releases and one request for comment.  
The press release listed the affected releases in its press release and again in an accompanying Reopening of Comment Periods announcement, but McHenry and Huizenga were nonetheless concerned that "[g]iven the scope and magnitude of this technical error… comments for the proxy advisor rule may have been affected as well as other rulemaking releases not listed." They were extremely concerned about the proxy adviser rule, even asking if the Commission would "rescind the final proxy advisor rule and reopen the comment file?" A few days later, they demanded that Maxine Waters, Democratic Chair of the Financial Services Committee, call Gensler to testify before the committee not only about the "glitch" but also about a report from the SEC's inspector general they called "damning." Waters did not oblige, but no doubt McHenry will request an appearance by Gensler next year when he'll be the committee's Chair
On November 3, McHenry and Pat Toomey (R-PA), ranking member on the Senate Banking Committee, sent a new letter to Gensler, this one about the inspector general's report, which they say shows that Gensler has "mismanaged" the SEC.  
The report, covering the agency's fiscal year 2022, which ran from September 30, 2021 to September 30, 2022, is called The Inspector General's Statement on the SEC's Management and Performance Challenges. Released on October 13, it does not make for happy reading. Some problems are COVID-related, but others seem to have more to do with competing goals—protecting investors on the one hand and encouraging capital formation on the other—and the chaos that can result from attempting to do too much, too fast.  
Toomey and McHenry are most worried about what they see as a rulemaking process that's spun out of control. The IG report voices the same concern, showing that "in only the first 8 months of 2022, the SEC proposed 26 new rules, which was more than twice as many new rules as proposed the preceding year, and more than it has proposed in each of the previous 5 years." The Toomey-McHenry letter points out that some SEC managers told the IG that the increased workload and shorter time frames could "potentially" limit the time available for research and analysis, and increase litigation risk. They conclude: 
This is no way to run an agency. Agency rulemakings should be the product of a deliberative process that involves thorough research, analysis, and feedback, especially from the public. In January, we warned the SEC that its unreasonably short comment periods would harm the quality of public comments. Unfortunately, the October 2022 IG report demonstrates that this is precisely what has happened. 
[T]he Agenda is missing some other important rulemakings, including rules to provide clarity for digital assets, allow companies to compensate gig workers with equity, and revisit proxy plumbing. Perhaps the absence of these rules is attributable to the regrettable decision to spend our scarce resources to undo a number of rules the Commission just adopted. 
The Agenda makes clear that the Chair's recent directive to SEC staff to consider revisiting recent regulatory actions taken with respect to proxy voting advice businesses was not an isolated event but just the opening salvo in an effort to reverse course on a series of recently completed rulemakings… 
A change in administration naturally brings changes in policy, and the Agenda reflects that shift in the form of new rulemakings, but reopening large swathes of work that was just completed without new evidence to warrant reopening is not normal practice. Past Commissions have generally refrained from engaging in a game of seesaw with our rulebook. The inclusion of these rules on the Agenda undermines the Commission's reputation as a steady regulatory hand. 
Roisman has since finished his term as a commissioner, but Peirce continues to go up against Gensler frequently, dissenting from an unusual number of the Commission's decisions. Since they first protested Gensler's rulemaking agenda, the situation has not improved. That is, according to the IG, one of the reasons for a higher rate of attrition among Commission employees, especially those with more experience. Many of them are attorneys and can easily shift to private practice. Turnover at the SEC has always been high, and that is one of the agency's weaknesses. Toomey and McHenry say the "report paints a troubling picture of an SEC that is rushing to enact too many rules, too quickly and without sufficient research, analysis, and feedback—in some cases using temporary staff with little or no rulemaking experience…" 
Cryptocurrencies, the SEC, and the House Republicans 
Hester Peirce has long been an enthusiast of cryptocurrencies and defi; she's been affectionately nicknamed "Crypto Mom" by people in the industry. She's also been exasperated by the fact that it still isn't clear who should regulate these new financial instruments and how. She's correctly observed that so far, to the extent that crypto's been regulated at all, it's been regulated by enforcement. She sees that as undesirable, but so far, Congress hasn't taken the initiative. Patrick McHenry and Maxine Waters of the House Financial Services Committee have spent much of the past year working on legislation that would regulate stablecoin. Coindesk is convinced they're close but won't get to the finish line until next year when McHenry will be in charge. Peirce hopes the spectacular collapse of FTX, the third-largest crypto exchange in the world, will be a "catalyst" for comprehensive regulation. 
While McHenry and Tom Emmer are currently allied in the Republican effort to reel in Gensler, McHenry is open to thoughtful and effective regulation. Emmer, not so much. He first ran for Congress in 2014, winning Michele Bachmann's old seat in Minnesota. In most things, he's as conservative as she was. He's a Trump fan and signed an amicus brief written in support of overturning the results of the 2020 presidential election. In October 2022, he made an unpleasant video of himself firing a fully automatic machine gun; the video was captioned "#FirePelosi" and posted on Twitter. 
He's also crazy about crypto. He believes it's the kind of "innovation" that shouldn't be stifled, and so he also believes it should be regulated very lightly or, better yet, not at all. On December 8, the Washington Post published a comprehensive article about the origins of his interest and the uses to which he's put the new connections he's made. And that could make a difference to the way any regulatory legislation presented in the House will be received, especially now that Emmer's been elected majority whip for the new year. That's the third most important position in party leadership. The Post explains: 
Along the way, Emmer has reaped big bucks from the industry and its top executives, including those from the since-collapsed company FTX. But his sharp deregulatory bent could carry greater significance next year, when Republicans are set to assume control of the House — just as some lawmakers say they hope to enact crypto regulations. Emmer's fervent support — and his new, powerful perch as House majority whip — could make him a formidable foe of aggressive restrictions on what he has described as the future of finance. 
"Together, we're going to keep educating these members of Congress," Emmer told viewers watching online that August. 
He went so far as to speak at a crypto conference just as FTX was collapsing, reassuring his audience that he'd oppose any legislative effort to "rush in and put a huge wet blanket of regulation atop this industry just because something didn't go right." He also appeared on Fox and tweeted: "FTX's collapse is not a crypto failure. It's a failure with CeFi, @GaryGensler, and Sam Bankman-Fried. Decentralization is the point." 
It will be interesting to see whether the flamboyant Emmer and the more measured McHenry will be working together next year. According to the Post, McHenry plans to create a special subcommittee devoted to the world of digital tokens; this has yet to be made public. Emmer is a member of the same committee. What contribution will he make? And will he agree with McHenry, who told the Post: "The recent events surrounding the collapse of FTX show us now—more than ever—how important comprehensive market structure legislation that brings clarity to the treatment of digital assets is the to survival of this ecosystem in the U.S." 
---
To speak with a Securities Attorney, please contact Brenda Hamilton at 200 E Palmetto Rd, Suite 103, Boca Raton, Florida, (561) 416-8956, or by email at [email protected]. This securities law blog post is provided as a general informational service to clients and friends of Hamilton & Associates Law Group and should not be construed as and does not constitute legal advice on any specific matter, nor does this message create an attorney-client relationship. Please note that the prior results discussed herein do not guarantee similar outcomes.
Hamilton & Associates | Securities Attorneys
Brenda Hamilton, Securities Attorney
200 E Palmetto Rd, Suite 103
Boca Raton, Florida 33432
Telephone: (561) 416-8956
Facsimile: (561) 416-2855
www.SecuritiesLawyer101.com