SEC Adopts Amendments to Rules Governing Beneficial Ownership Reporting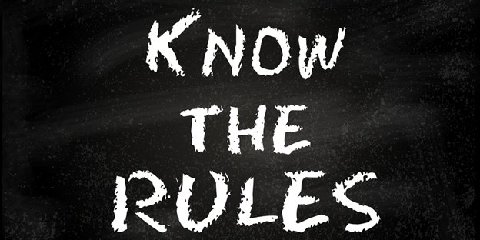 On October 10, 2023, the Securities and Exchange Commission adopted rule amendments governing beneficial ownership reporting under Sections 13(d) and 13(g) of the Securities Exchange Act of 1934. The amendments update Regulation 13D-G to require market participants to provide more timely information on their positions to meet the needs of investors in today's financial markets.
The update to the rules that first went into effect more than 50 years ago tightens the time investors have to disclose 5% ownership stakes in companies they intend to control, shortening the allowed window from 10 calendar days to five business days.
Exchange Act Sections 13(d) and 13(g), along with Regulation 13D-G, require an investor who beneficially owns more than 5 percent of a covered class of equity securities to publicly file either a Schedule 13D or a Schedule 13G, as applicable. An investor with control intent files Schedule 13D, while Exempt Investors and investors without a control intent, such as Qualified Institutional Investors and Passive Investors, file Schedule 13G.
Among other things, the amendment:
shortens the deadline for initial Schedule 13D filings from 10 days to five business days and requires that Schedule 13D amendments be filed within two business days;

generally accelerates the filing deadlines for Schedule 13G beneficial ownership reports (the filing deadlines differ based on the type of filer);

clarifies the Schedule 13D disclosure requirements with respect to derivative securities; and

requires that Schedule 13D and 13G filings be made using a structured, machine-readable data language.
Further, the adopting release provides guidance regarding the current legal standard governing when two or more persons may be considered a group for the purposes of determining whether the beneficial ownership threshold has been met, as well as how, under the current beneficial ownership reporting rules, an investor's use of certain cash-settled derivative securities may result in the person being treated as a beneficial owner of the class of the reference equity securities.
The adopting release is published on SEC.gov and will be published in the Federal Register, and the amendments will become effective 90 days after publication in the Federal Register. Compliance with the revised Schedule 13G filing deadlines will be required beginning on Sept. 30, 2024. Compliance with the structured data requirement for Schedules 13D and 13G will be required on Dec. 18, 2024. Compliance with the other rule amendments will be required upon their effectiveness.
---
To speak with a Securities Attorney, please contact Brenda Hamilton at 200 E Palmetto Rd, Suite 103, Boca Raton, Florida, (561) 416-8956, or by email at [email protected]. This securities law blog post is provided as a general informational service to clients and friends of Hamilton & Associates Law Group and should not be construed as and does not constitute legal advice on any specific matter, nor does this message create an attorney-client relationship. Please note that the prior results discussed herein do not guarantee similar outcomes.
Hamilton & Associates | Securities Attorneys
Brenda Hamilton, Securities Attorney
200 E Palmetto Rd, Suite 103
Boca Raton, Florida 33432
Telephone: (561) 416-8956
Facsimile: (561) 416-2855
www.SecuritiesLawyer101.com