SEC Shuts Down WeedGenics – $60 Million Cannabis Offering Fraud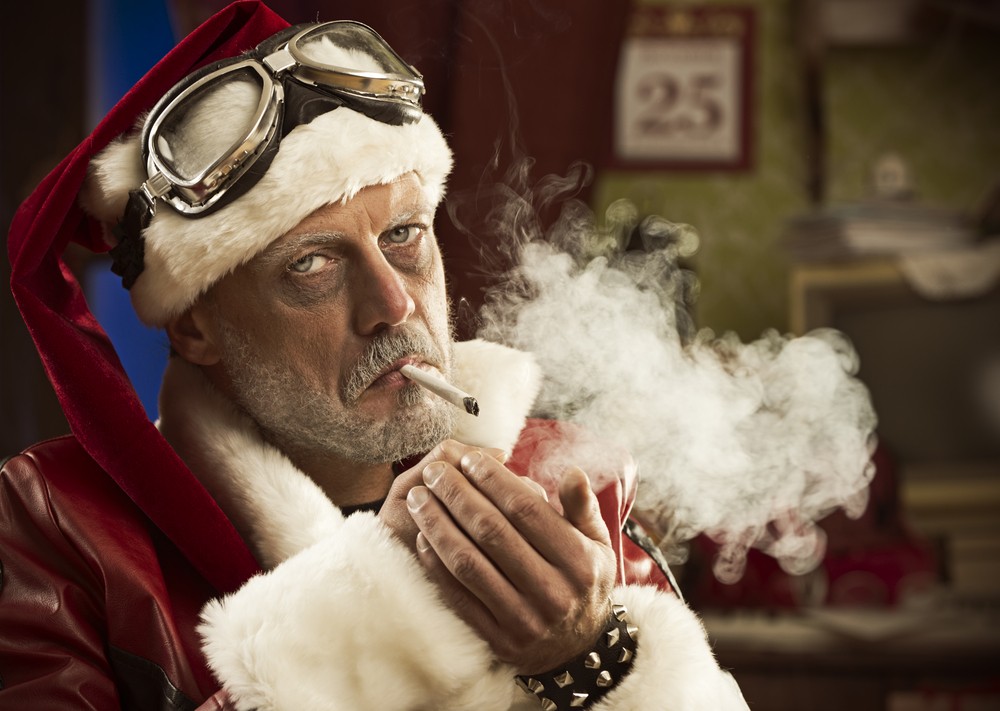 On March 23, 2023, the Securities and Exchange Commission (the "SEC") obtained an emergency order to halt an alleged ongoing offering fraud and Ponzi-like scheme by Integrated National Resources Inc. (INR), which does business as WeedGenics, and its owners, Rolf Max Hirschmann, 52, of Eagle, Idaho, and Patrick Earl Williams, 34, of St. Petersburg, Florida, who have raised approximately $61.7 million—including over $22.4 million from November 2022 to April 2023—from approximately 350 investors nationwide to expand their cannabis operations, but instead have used the majority of funds to make $16.2 million in Ponzi-like payments and to enrich themselves.
Also named as relief defendants were Michael Delgado, 41, of Orange, California, John Eric Francom, 40, of Forney, Texas, Tyler Campbell, 35, of Norwalk, California, and Alexandria Porter Bovee, also known as "Aia Montgomery", 37, of Las Vegas Nevada or Dalzell, South Carolina.
According to the complaint, since at least June 2019, Hirschmann and Williams have promised investors they would use raised funds to expand WeedGenics facilities, which they guaranteed would produce up to 36 percent returns, but in reality, Hirschmann and Williams never owned or operated any facilities—it was all a sham.
The complaint alleges that when Hirschmann and Williams received investors' funds, they transferred the money through multiple accounts to enrich others and for personal use such as entertainment, jewelry, luxury cars, and residential real estate.
Specifically, according to the complaint, Williams and his entities misappropriated $19,235,000 of the investor funds, including transferring $5,684,000 in cash to his personal accounts and spending $741,000 on dining, jewelry, adult entertainment, limousine services, etc.  Hirschmann and his entities misappropriated $22,944,000 of the investor funds, including making $1,040,000 in cash withdrawals, making $4,449,000 in credit card payments, and spending $5,482,000 in residential real estate and renovations, $3,810,000 on luxury automobiles, $1,042,000 on women, and $205,000 on travel and entertainment.  Millions of dollars of investor funds were also misappropriated by relief defendants Delgado, Campbell, and Bovee.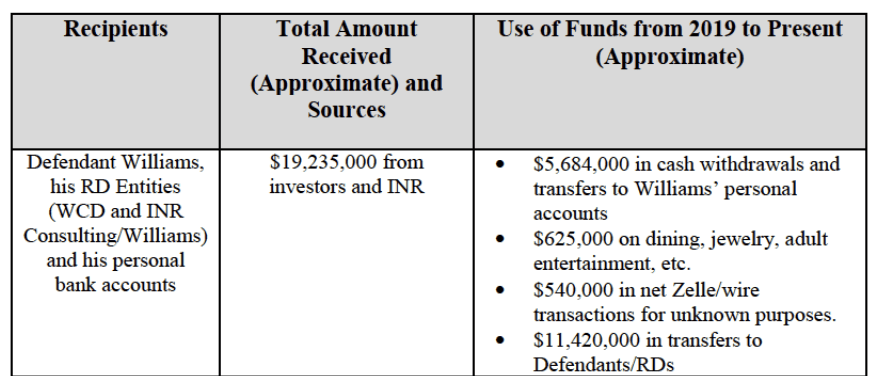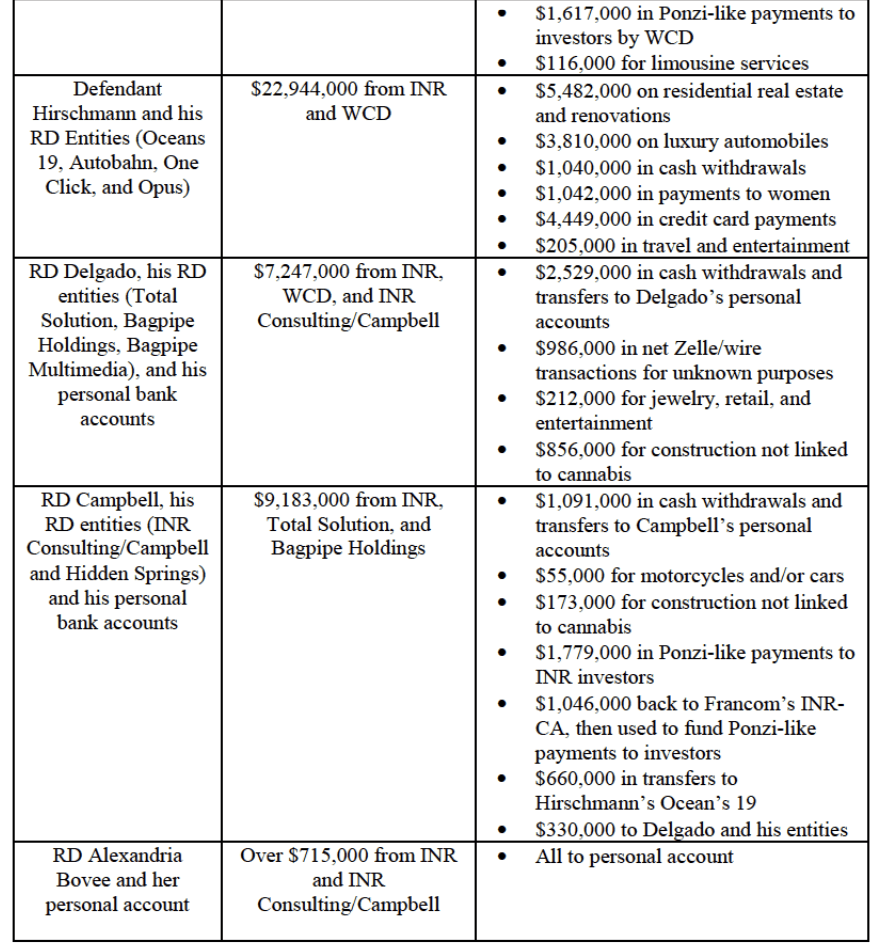 The complaint further alleges that in an attempt to avoid detection, Hirschmann, acting as the face of the company, used the fake name Max Bergmann the entire time he communicated with investors, while Williams, as Vice President of the company, worked behind the scenes while spending investor funds on his more public career as a rap musician known as "BigRigBaby."
According to Michele Wein Layne, Director of the SEC's Los Angeles Regional Office, "Rolf Hirschmann and Patrick Williams allegedly had no real company, no product, and no business, yet despite this, they promised investors everything and then delivered nothing."
The court granted the SEC emergency relief against INR, Hirschmann, Williams, and several relief defendants, including a temporary restraining order, an order freezing their assets, and appointment of a temporary receiver over INR and the entity relief defendants. A hearing is scheduled for June 2, 2023 to consider whether to issue a preliminary injunction and appoint a permanent receiver.
The SEC's complaint charges the defendants with violating the antifraud provisions of the securities laws and seeks permanent injunctions, conduct-based injunctions, disgorgement with prejudgment interest, civil penalties, and officer and director bars. The SEC also seeks disgorgement with prejudgment interest from the named relief defendants.
---
To speak with a Securities Attorney, please contact Brenda Hamilton at 200 E Palmetto Rd, Suite 103, Boca Raton, Florida, (561) 416-8956, or by email at [email protected]. This securities law blog post is provided as a general informational service to clients and friends of Hamilton & Associates Law Group and should not be construed as and does not constitute legal advice on any specific matter, nor does this message create an attorney-client relationship. Please note that the prior results discussed herein do not guarantee similar outcomes.
Hamilton & Associates | Securities Attorneys
Brenda Hamilton, Securities Attorney
200 E Palmetto Rd, Suite 103
Boca Raton, Florida 33432
Telephone: (561) 416-8956
Facsimile: (561) 416-2855
www.SecuritiesLawyer101.com