Shell Hijacker, Mark Miller, Sentenced to One Year in Prison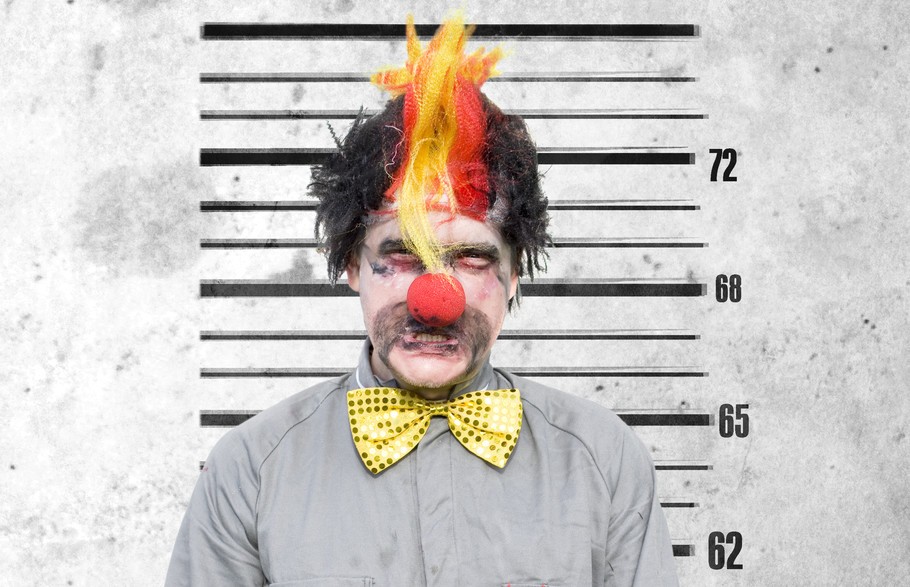 On May 18, 2023, Mark Miller became the last of three men to be sentenced for a securities fraud scheme that involved hijacking several abandoned penny stocks, then using them for an illegal pump-and-dump stock manipulation scheme.  Miller pleaded guilty to count 1 of the Indictment, Conspiracy to Commit Securities Fraud, and was sentenced to 12 months and 1 day in prison, followed by 2 years of supervised release.
In January 2022, Christopher James Rajkaran, 36, of Queens, New York, and Guyana, was sentenced to 18 months in prison.  On May 10, 2023, Saeid Jaberian, 59, of Hopkins, Minnesota, was sentenced to 2 years probation.
According to court documents, Mark Allen Miller, 45, of Pequot Lakes, Minnesota, a former Breezy Point City Council member and owner of a construction company, together with Rajkaran and Jaberian, participated in a scheme to hijack and assume control over dormant public shell companies, then used their control over the companies to fraudulently manipulate and pump up the price of the companies' stock so that they could profit from the sale of stock at inflated prices to unwitting investors.
According to the Indictment, between 2017 and 2019, Miller hijacked four publicly traded companies, Bell Buckle Holdings (BLLB), Digitiliti Inc (DIGI), Encompass Holdings (ECMH), and Utilicraft Aerospace Industries (UITA), using forged resignation letters and other falsified documents. Then, after illegally gaining control, he ran pump & dump schemes on the Issuers using false and misleading press releases and tweets.
A parallel SEC Complaint also accused Miller of running an identical hijacking/pump and dump scheme on Simulated Environment Concepts (SMEV) and of being a key player in pump and dumps run on  Bebida Beverage Company (BBDA) and Strategic Asset Leasing Inc (LEAS).
Right before his Indictment, Miller also attempted to take over two other inactive, abandoned companies, New World Gold Corp (NWGC) and Marketing Worldwide Inc (MWWC).
Besides his hijacking antics, Miller has also faced some legal pressure in a separate civil suit filed against him in the United States District Court for the Northern District of Illinois by David Goulding, Howard Salamon, Robyn Goulding, and John O'Shea, regarding a company named Capitol Capital Corporation.  According to the court documents, the individuals collaborated, together with Jason Black, to create a convertible debt Note in Indo Global Exchanges Pte Ltd (IGEX) in the name of Capitol Capital Corporation, using old existing debt and alleged "service fees".  The individuals then agreed to split the proceeds from the stock sales. 
The lawsuit alleges that Mark Miller hijacked the Capitol Capital Corporation entity, then proceeded to covert the debt and sell the stock into the market without sharing the proceeds.
Court documents show that Capitol Capital Corporation received several big chunks of stock in IGEX, then transferred the shares to Tiger Trout Capital LLC, a Puerto Rican entity controlled by Alan Masley.  A bank statement from December 2019 provided in the lawsuit shows that Tiger Trout Capital LLC would then transfer money back to Capitol Capital Corporation, who, in turn,  split the money between Mark Miller and Jason Black (Market Cap Concepts LLC). At the time, Jason Black was the CEO of IGEX, and none of the debt conversions were disclosed in any of the IGEX OTC filings. 
Public records show that Capitol Capital Corporation has also been involved as a noteholder in at least three other public issuers that used Jason Black as the CEO, MedX Holdings Inc (MEDH), Cann American Corp (CNNA), and Seven Arts Entertainment, Inc (SAPX). 
CNNA recently appointed Jason Tucker, former CEO of LEAS, as its new CEO, giving it yet another connection to past Miller frauds.  And according to SAPX OTC disclosures, on December 27, 2022, all the debt notes previously put in the name of Capitol Capital Corporation were transferred to an entity named Via Capital, represented in the SAPX filings by Jesus Cipriano, keeping the notes active despite Mark Miller's various legal issues.  Via Capital immediately started converting the debt into large chunks of free trading stock, including 150,000,000 shares on December 28, 2022, 150,000,000 shares on February 21, 2023, and 180,000,000 shares on March 6, 2023. SAPX has also begun to issue new debt notes to Via Capital.
Previously, in December 2020, Gary Kouletas (PAG Group LLC), who was another insider in LEAS and MEDH, was arrested and charged in a separate pump & dump scheme involving Global Resource Energy Inc (GBEN).  That Indictment references an unnamed "Cooperating Witness" who is described as "a stock promoter and CEO of several public companies under federal investigation for securities fraud-related offenses but not yet charged."
The FBI relied heavily on information provided by this individual to build their case.  We can think of one CEO of several public companies closely linked to both Mark Miller and Gary Kouletas that would certainly fit the description of this "Cooperating Witness", especially since that individual has thus far managed to avoid being Indicted despite their close association and well-documented roles in many of these schemes.  On March 17, 2023, Kouletas was sentenced to 43 months in prison followed by 3 years of supervised release. He is currently appealing the judgment. 
Mark Miller must surrender to the Bureau of Prisons for incarceration at the FPC-Duluth, Duluth, MN, before 10:00 a.m. on Wednesday, August 16, 2023.
Now that the criminal case against Miller has concluded, it is expected that a Final Order will soon be entered against Miller in the SEC case. 
---
To speak with a Securities Attorney, please contact Brenda Hamilton at 200 E Palmetto Rd, Suite 103, Boca Raton, Florida, (561) 416-8956, or by email at [email protected]. This securities law blog post is provided as a general informational service to clients and friends of Hamilton & Associates Law Group and should not be construed as and does not constitute legal advice on any specific matter, nor does this message create an attorney-client relationship. Please note that the prior results discussed herein do not guarantee similar outcomes.
Hamilton & Associates | Securities Attorneys
Brenda Hamilton, Securities Attorney
200 E Palmetto Rd, Suite 103
Boca Raton, Florida 33432
Telephone: (561) 416-8956
Facsimile: (561) 416-2855
www.SecuritiesLawyer101.com