SEC Suspends Biozoom After Publication of Private Report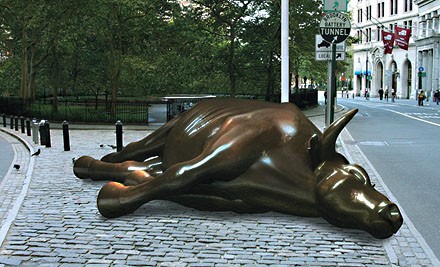 On June 25, 2013, the Securities and Exchange ("SEC") suspended trading in the securities of Biozoom, Inc. (BIZM).  In connection with the SEC action, it stated that "certain Biozoom affiliates and shareholders may have unjustifiably relied upon Rule 144 of the Securities Act of 1933 ("Securities Act") and they, Biozoom, and others may be engaged in an unlawful distribution of securities through the OTCBB."  
The kind of securities violations that provoke SEC trading suspensions are often committed by people involved in penny stock pump-and-dump schemes.  Experienced observers of the penny stock markets know that when an SEC trading suspension is issued, it is an indication that the miscreants may have been involved in securities fraud.
In penny stocks, violations of the SEC registration provisions often results from the  misapplication of Rule 144 by shell companies.  A common scheme involves the use Rule 144 by shell companies or their stockholders to convert (purported) debt into illegally free trading shares.  The issuance of these free trading shares results from incompetent and/or corrupt securities attorneys who write fraudulent opinion letters.  The debt holders sell most of those free trading shares for their own profit, but some may end up in the hands of stock promoters as payment for their work.
Internet searches reveal that the BIZM stock promotion began on May 16, 2013, with a slick "research report"  that was prepared by The Stock Report, which purports to be owned by Global Investor Research, LLP, ("GIR"), a British limited liability partnership.  GIR stated in its report that it had received no compensation, in cash or in stock, and assured readers that it did not allow its editorial staff to take positions in any company profiled.
The 24-page report profiled BIZM's product, a hand-held scanner that allegedly detects and reads "biomarkers in the skin."
The research report predicted a target price of $10.30, for BIZM's common shares and as support stated the target price was based on "projected" financial reports.
BIZM's History
SEC filings show that Biozoom became public in a reverse merger transaction with a shell called Entertainment Art on February 28, 2013.  At the time of its initial S-1 registration statement in June of 2008, Entertainment Art had no revenues and its assets were less than $30,000, most of which was cash on hand ($28,675).  More than five years later, as of its last annual report filed on June 19, 2013, the company had not generated revenues, and it's assets had decreased from approximately $30,000 in July of 2008, to $2,994 as of June 2012, and $0 by December 31, 2012.  Biozoom is a new company with no operating history to evaluate. The obvious assumption from BIZM's  lack of revenues and assets is that it has been a shell company since its inception.
Biozoom itself stated in the 8-k announcing the consummation of the reverse merger that Entertainment Arts had indeed been a shell company until February 28, 2013 but as a consequence of the merger had become operational, and so was no longer a shell.  What they apparently didn't know, or chose to ignore, is among other things that Rule 144 is not available to former blank check companies until 12 months after they cease to be a shell.
Despite its  obvious status as a shell company, the SEC action reflects it issued shares in reliance upon Rule 144 in violation of Section 5 of the Securities Act.
BIZM's Trading History l The PUMP
BIZM began to trade the day the GIR report appeared.  The report was accompanied by a number of press releases from BIZM.  Its trading volume increased, as the stock price moved from $1.10 on May 16 to an intraday high of $4.40 on June 19.
When Biozoom reopens after the trading suspension on July 10, it will do so on the Grey Market, where it will probably remain forever.  Market makers will not be allowed to make a market or publish quotations.  In all likelihood, the stock will lose between 60% and 80% of its former value on its first day on the Greys.
Eventually, the SEC may bring a civil lawsuit against the company and/or the individuals it believes are responsible for the violations cited, but the SEC could take two years or more to prepare its case, if it happens at all.
Did Cyber Researchers Discover the BIZM Pump Before the SEC?
Over the past decade, private individuals often beat the SEC to the punch, conducting their own investigations of public companies often well before an SEC enforcement action is pursued.
Upon our review of BIZM, we found that Biozoom was examined and analyzed more a month ago in a research report prepared by www.Promotionstocksecrets.com.  The report warned investors about the potential risk of investing in Biozoom.  Many experienced traders who follow Promotion Stock Secrets reports learned of the potential dangers of an investment in BIZM before the SEC's trading suspension and avoided losses.
The BIZM report was not unusual.  The SEC and FINRA have stopped multiple  issuers after research reports were published on the internet by third party researchers like www.PromotionStockSecrets.com.  These included but were not limited to Eco-Trade Corp. (BOPT), Polar Petroleum Corp. (POLR), and Biozoom.  Perhaps this signals an intensified interest on the part of the SEC in promotions and promoters, or that it is using private reports like those published by Promotion Stock Secrets as a starting point for its investigations.
For further information about this securities law blog post, please contact Brenda Hamilton, Securities Attorney at 101 Plaza Real S, Suite 202 N, Boca Raton, Florida, (561) 416-8956, by email at [email protected] or visit www.securitieslawyer101.com.  This securities law blog post is provided as a general informational service to clients and friends of Hamilton & Associates Law Group and should not be construed as, and does not constitute, legal and compliance advice on any specific matter, nor does this message create an attorney-client relationship.  Please note that the prior results discussed herein do not guarantee similar outcomes.
Hamilton & Associates | Securities Lawyers
Brenda Hamilton, Securities Attorney
101 Plaza Real South, Suite 202 North
Boca Raton, Florida 33432
Telephone: (561) 416-8956
Facsimile: (561) 416-2855
www.SecuritiesLawyer101.com