The SEC Investigates Bitcoin Companies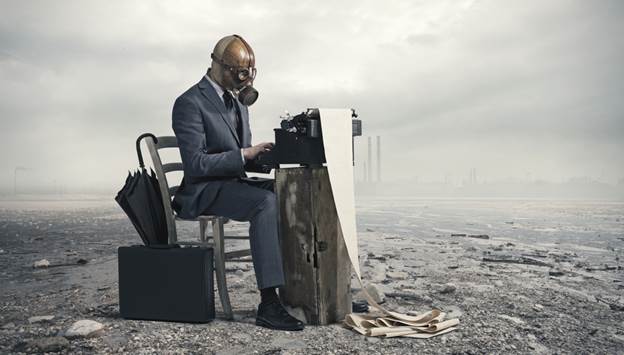 Bitcoin blogs have been buzzing recently with news of an SEC investigation into cryptocurrency companies that the agency apparently believes have engaged in potentially illegal securities issuances. Bitcoin has been controversial since it was "invented" several years ago, in large part because ownership, and transactions made using it, are anonymous and, supporters claim, untraceable.
Earlier this year, Bitcoin came to the attention of the general public, and there was a brief run in the stocks of companies—mostly penny issues—saying they planned to enter the sector.
The Silk Road prosecution and the collapse of Mt. Gox and several other prominent Bitcoin exchanges put a damper on that, but clearly the authorities are still concerned about abuses.
According to reports, the SEC is particularly interested in the operators of eight Bitcoin companies that have conducted offerings of unregistered securities.
The Bitcoin blogs say the agency has now sent out several hundred letters to other companies, requesting detailed information about finances, operations, fundraising efforts, employees, and much more.  The Coin Fire blog obtained copies of six of the letters.  They were slightly different, and each was from a different Enforcement Division staff member.  The letters are coming from regional offices all over the country.
Recipients of the SEC letter cannot be pleased.  The requests are extensive and detailed; compliance with them will no doubt take considerable time and a great deal of effort.  This is part of what the SEC is looking for:
"Document" shall include, but is not limited to, any written, printed, or typed matter including, but not limited to all drafts and copies bearing notations or marks not found in the original, letters and correspondence, interoffice communications, slips, tickets, records, worksheets, financial records, accounting documents, bookkeeping documents, memoranda, reports, manuals, telephone logs, telegrams, facsimiles, messages of any type, telephone messages, voice mails, tape recordings, notices, instructions, minutes, summaries, notes of meetings, file folder markings, and any other organizational indicia, purchase orders, information recorded by photographic process, including microfilm and microfiche, computer printouts, spreadsheets, and other electronically stored information, including but not limited to writings, drawings, graphs, charts, photographs, sound recordings, images, and other data or data compilations that are stored in any medium from which information can be retrieved, obtained, manipulated, or translated.
An early indicator of the SEC's interest was its June 2014 action against Erik Voorhees, operator of internet websites called SatoshiDICE and FeedZeBirds.  Voorhees published prospectuses for both sites, and actively solicited investors to buy shares.  To do so, he used a website called the Bitcoin Forum, other Bitcoin-related sites, and Facebook.  At no time did he file any registration statement for these offerings, and no exemption from registration was applicable for the transactions.
Voorhees may have thought he was making good use of crowdfunding.  He should have been aware that equity crowdfunding will not be permitted for any company until Regulation Crowdfunding is declared effective, and that even when it is, general solicitation will not be allowed.
Voorhees settled with the SEC, but at a price.  In addition to the monetary sanctions he must pay, he'll be subject to the agency's bad actor disqualification, which bars him from making use of Rule 506 of Regulation D.  That effectively pulls the plug on any fundraising efforts in which he may wish to engage.
Coin Fire further reported that it learned other agencies involved in the investigation are the Internal Revenue Service and the Department of Justice.  As yet unconfirmed by them is rumored participation by FinCEN.
Needless to say, unregulated activity in the financial sector is always of concern to the U.S. government and to governments around the world.  Earlier this year several countries, including China, took measures intended to strengthen their oversight of virtual currencies.  Regulators everywhere are concerned about the effects of future incidents like the Mt. Gox bankruptcy, and about the potential for abuses like money laundering and tax evasion.
The current SEC investigation of Bitcoin companies seems intended to catch operators who've sold unregistered stock in violation of the securities laws, but its ultimate goals may be more comprehensive.  Agency enforcement actions announced within the next year or so should offer a better idea of where the authorities are headed and what they hope to accomplish.
For further information about this securities law blog post, please contact Brenda Hamilton, Securities Attorney at 101 Plaza Real S, Suite 202 N, Boca Raton, Florida, (561) 416-8956, by email at [email protected] or visit www.securitieslawyer101.com.  This securities law blog post is provided as a general informational service to clients and friends of Hamilton & Associates Law Group and should not be construed as, and does not constitute legal advice on any specific matter, nor does this message create an attorney-client relationship.  Please note that the prior results discussed herein do not guarantee similar outcomes.
Hamilton & Associates | Securities Lawyers
Brenda Hamilton, Securities Attorney
101 Plaza Real South, Suite 202 North
Boca Raton, Florida 33432
Telephone: (561) 416-8956
Facsimile: (561) 416-2855
www.SecuritiesLawyer101.com