Securities Lawyers Gone Wild – John Briner Criminally Charged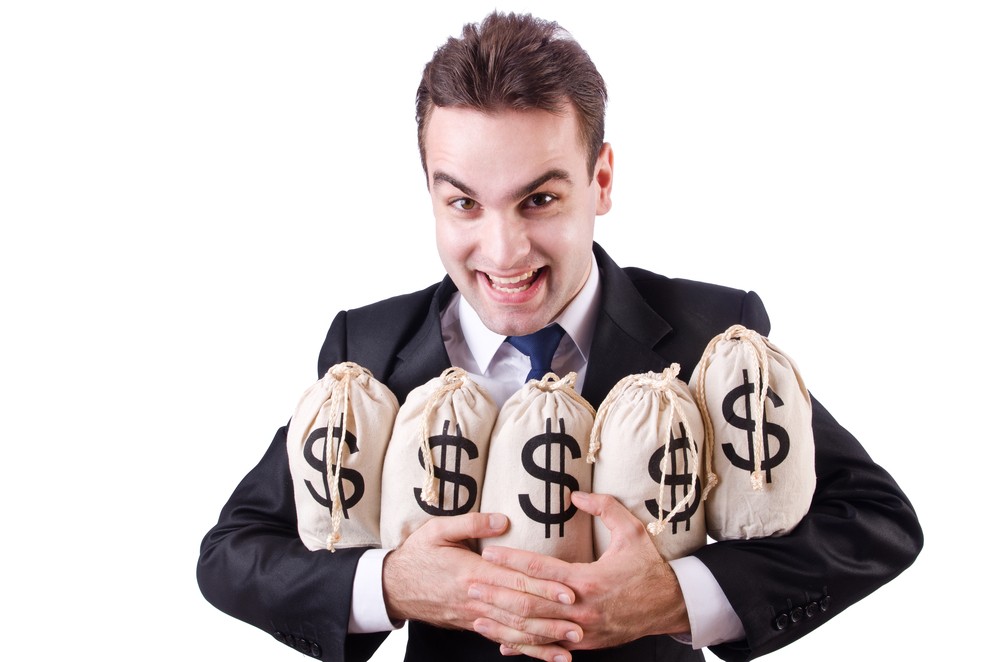 The walls are closing in on former securities attorney John Briner.  In the past two months, he's been criminally charged in the Provincial Court of British Columbia, sued by the U.S. Commodity Futures Trading Commission ("CFTC"), and disciplined by the Law Society of British Columbia.  Briner's new problems follow on a series of enforcement actions brought against him by the Securities and Exchange Commission ("SEC") in the United States.
John Briner's troubles began in March 2006, when OTC Markets Group (then the Pink Sheets) added him to its Prohibited Attorney List.  The ban appears to have had to do with Briner's role in a penny stock scam involving a company called Golden Apple Oil and Gas, Inc.  In September 2009, the SEC charged Golden Apple; Briner; Jay Budd, the company's president; and Ethos Investments, Inc., a company controlled by Budd, with a number of securities violations.  Much earlier, in April 2006, the agency had issued a trading suspension of Golden Apple's stock.
John Briner laid the groundwork for the scheme in 2004, when he orchestrated an illegal stock offering that gave him control of the company's public float by causing the stock to be issued in the names of corporate entities he controlled. Shortly thereafter, Briner caused the stock to begin trading on the Pink Sheets.  Briner and Budd proceeded to promote and pump Golden Apple's shares with a series of press releases causing its trading price to increase from $0.05 to $0.75.  Briner, Budd, and the entities they controlled profited handsomely.
For his part in the scheme, the SEC ordered Briner to pay $52,488.32 in disgorgement, $14,880.08 in prejudgment interest, and a $25,000 penalty.  On November 24, 2010, he also agreed to an attorney bar that would prohibit him from practicing before the SEC for five years.
Evidently he had no inclination to find a new line of work, and found other securities attorneys willing to front for his legal work.  According to the SEC, one such attorney was Diane Dalmy, a Colorado securities lawyer who was sued by the SEC in 2013 for her part in Bosko Gasich's Zenergy International, Inc. scam.
In the same year, Briner embarked on an ambitious scheme, attempting to take 20 small mining companies, all of which he controlled, public by filing Form S-1 registration statements with the SEC.  Thanks to his attorney bar, he couldn't act as their counsel, so the filings reflected that Dalmy  prepared and/or wrote opinion letters for nearly all of those registration statements.  In order not to draw attention to what he was doing, he kept his own name out of the filings, naming a variety of different individuals as officers and directors of the companies.
The SEC caught on nonetheless, and on February 3, 2014 it filed stop orders against all of Briner's new creations.  The purpose of a stop order is to prevent the sale of shares to the public under a registration statement that is materially misleading or deficient.  The issuance of the stop orders in question meant that the shares subject to the registration statement could be sold pursuant to the registration statements until the company corrected the deficiencies and misleading information.  In practical terms, the SEC removed the companies' ability to sell unrestricted, and so they stopped the scheme prior to investors being harmed.
The SEC wasn't finished with Briner.  On January 15, 2015, the SEC charged Briner, Dalmy, and a host of certified public accountants with violating the securities laws in connection with the registration statement scheme.  The matter has not yet been adjudicated as to those defendants, but three of the figurehead CEOs have settled with the SEC, agreeing to pay disgorgement and fines and accepting officer/director and penny stock bars.
Meanwhile, trouble was brewing for the ambitious Mr. Briner on another front.  On April 17, 2015, the CFTC announced litigation against Californian Matthew J. Marcus, his company Tech Power, and Briner and his company MetroWest Law Corporation, alleging that over seven consecutive trading days from January 28, 2014 to February 5, 2014, the Defendants engaged in 624 round-turn trades between an account carried in the name of MetroWest and an account carried in the name of Tech Power involving 1,248 perfectly matched pre-arranged, non-competitive transactions in single stock futures contracts listed on OneChicago. By structuring the transactions in this way, the Defendants allegedly were able to ensure that MetroWest would trade with Tech Power and that Tech Power would always profit from the transactions.
Despite the CFTC's citation of MetroWest in its legal action, the firm is no longer in business, and Briner is no longer an attorney.  He resigned from the Law Society of British Columbia in October 2013, no doubt anticipating disbarment.  Canadian Law Societies are like state bar associations in the United States; membership is required of anyone who intends to practice the law.  Former members can be disciplined; in July 2014, Briner was sent a citation as a result of a client complaint, and on March 31, 2015, the Law Society published its report.  Briner, who elected not to participate in the proceeding, admitted to flagrant misuse of a client's funds.  The affair had earlier led to the Law Society's appointment of a custodian for MetroWest in October 2013, coincident with Briner's resignation from the society.  In its final report, the Law Society found that Briner had committed professional misconduct.
Back in 2011, in conjunction with the SEC action, the British Columbia Securities Commission (BCSC) slapped John Briner with a five-year ban from purchasing and trading in securities or exchange contracts, and similar bans from acting as an officer or director, registrant, investment fund manager or promoter, an from working in investor relations.  Needless to say, he paid no heed to those prohibitions.  In March 2015, prosecutors filed a nine-count information sheet against him in the Provincial Court of British Columbia, charging him with violating the 2011 ban.  Each count carries a maximum penalty of three years' incarceration and a $3 million fine.
Ironically, when John Briner was studying law at the University of British Columbia in the 1990s, he founded a legal ethics fraternity.  Clearly he abandoned the precepts he once valued long ago.
For further information, please contact Brenda Hamilton, Securities Attorney at 101 Plaza Real South, Suite 202 North, Boca Raton, FL, (561) 416-8956, or [email protected].  This information is provided as a general or informational service to clients and friends of Hamilton & Associates Law Group, P.A. and should not be construed as, and does not constitute legal advice on any specific matter, nor does this message create an attorney-client relationship.  Please note that prior results discussed herein do not guarantee similar outcomes.
Hamilton & Associates | Securities Lawyers
Brenda Hamilton, Going Public Attorney
101 Plaza Real South, Suite 202 North
Boca Raton, Florida 33432
Telephone: (561) 416-8956
Facsimile: (561) 416-2855
www.SecuritiesLawyer101.com