Exchange Act Registration & Going Public For Foreign Issuers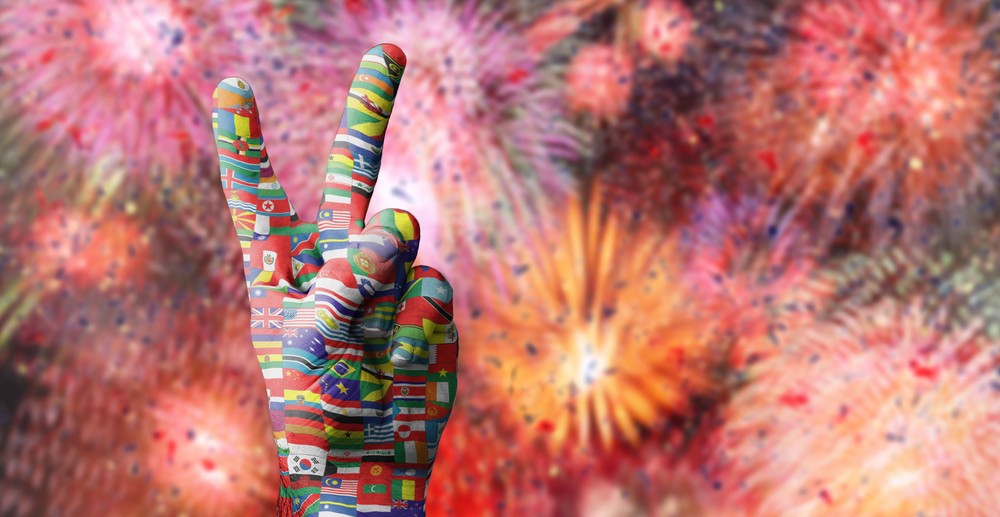 Foreign companies going public in the United States must file a registration statement covering a class of securities pursuant to the Securities Exchange Act of 1934, as amended ("Exchange Act") if the class of securities will be listed on a United States national securities exchange such as NASDAQ. A foreign private issuer must register a class of equity securities under the Exchange Act unless the exemption provided by Exchange Act Rule 12g3-2(b) is available. If the foreign private issuer has assets in excess of $10 million and the class of securities is held of record by either (i) 2,000 persons or (ii) 500 persons who are not AIs (in both cases, of whom at least 300 are residents in the United States).
Rule 12g3-2(b) Exemption For Foreign Issuers
Foreign private issuers are automatically eligible to rely upon the Rule 12g3-2 exemption if they satisfy the following conditions:
A foreign private issuer must not be a SEC reporting company. That is, they must not be required to file or furnish reports under Sections 13(a) or 15(d) of the Exchange Act.
The foreign private issuer must maintain a listing of its securities on a "Primary Trading Market" outside of the United States. A Primary Trading Market means a foreign market that, either alone or together with another foreign market, accounted for at least 55% of the trading of the issuer's securities on a worldwide basis during the foreign private issuer's last fiscal year. If trading of the securities in two foreign markets is combined to meet the 55% threshold, then trading on at least one of the foreign exchanges must be greater than the trading in the U.S. markets.
Publication of Foreign Private Issuer disclosure documents
A foreign private issuer must publish material to an investment decision that it has released since the first day of its most recently completed fiscal year that it has:
Made public or is required to make public;
Filed or is required to file with the stock exchange on which its securities are listed and which has been made public by the exchange; or
Distributed or been required to distribute to its security holders.
Among other things, the material information that should be disclosed includes: results of operations or financial condition, changes in management, changes in business; acquisitions or dispositions of assets; the issuance or acquisition of securities; changes of control; and transactions with directors, officers or principal security holders.
In order to keep the Rule 12g3-2(b) exemption, a foreign private issuer must continue to publish its disclosure documents electronically after the information has been made public in its primary trading market.
If a foreign private issuer fails to comply with the provisions of Rule 12g3-2(b), it will have to either register the subject class of securities under the Exchange Act within 120 days after its fiscal year end, qualify for the exemption under Rule 12g3-2(a) by having fewer than 300 shareholders in the U.S. Alternatively, the foreign private issuer can comply with Rule 12g3-2's requirements within a reasonably prompt manner.
Exchange Act Reporting By Foreign Private Issuers
Upon a foreign private issuer's registration statement under the Securities Act or the Exchange Act, it must comply with the SEC's ongoing reporting requirements.
A reporting foreign private issuer must file its annual report on Form 20-F within four months after the foreign private issuer's fiscal year-end. Form 20-F requires detailed financial and non-financial disclosures.
Additionally, the foreign private issuer must file current reports on Form 6-K.  Form 6-K reports must contain disclosure of all material information that the foreign private issuer:
Makes or is required to make public under the laws of its country of incorporation;
Files or is required to file with a stock exchange on which its securities are traded and which was made public by that exchange; or
Distributes or is required to distribute to its shareholders.
As with any report or registration statement filed with the SEC, periodic filings made by foreign companies must be complete and true in all material respects at the time of submission.
For further information, please contact Brenda Hamilton, Securities Attorney at: 101 Plaza Real South, Suite 202 North, Boca Raton, FL, (561) 416-8956, or by email at [email protected]. This securities law article is provided as a general or informational service to clients and friends of Hamilton & Associates Law Group, P.A. and should not be construed as, and does not constitute legal advice on any specific matter, nor does this message create an attorney-client relationship.  Please note that prior results discussed herein do not guarantee similar outcomes.
Hamilton & Associates | Securities Lawyers
Brenda Hamilton, Going Public Attorney
101 Plaza Real South, Suite 202 North
Boca Raton, Florida 33432
Telephone: (561) 416-8956
Facsimile: (561) 416-2855
www.SecuritiesLawyer101.com