Final Judgement Entered Against Amyot And Spencer Pharmaceutical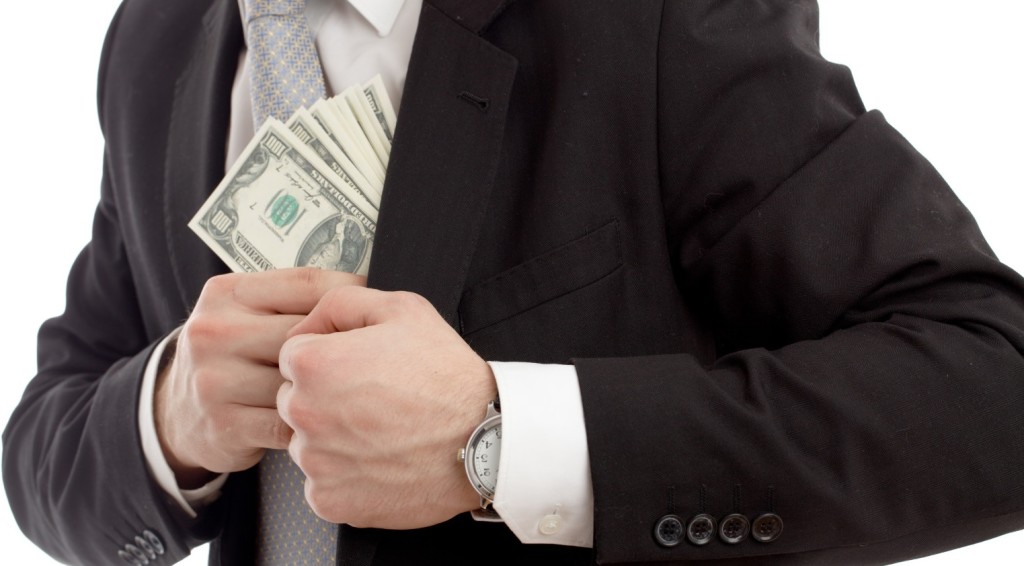 The Securities and Exchange Commission (SEC) announced October 1, 2015 that on September 30, 2015, the United States District Court for the District of Massachusetts issued an order setting final judgments in an enforcement action filed in December 2012 against defendants Jean-François Amyot, the operator of a pump-and-dump scheme, and Spencer Pharmaceutical Inc. ("Spencer"), a publicly-traded company with addresses in both Boston, Massachusetts, and Canada. The Court also ordered the entry of final judgments against IAB Media Inc. ("IAB Media") and Hilbroy Advisory Inc. ("Hilbroy"), two Canadian companies controlled by Amyot. Among other things, the final judgments will order the parties to variously pay a total of $ 7,084,764 in disgorgement of illicit earnings, prejudgment interest, civil penalties, and sanctions.
According to the SEC's complaint, filed on December 17, 2012, Amyot, Spencer Pharmaceutical, Hilbroy, and IAB Media were involved in a "pump-and-dump" scheme in 2010 and 2011 involving Spencer's publicly-traded stock. The complaint alleges that the scheme was orchestrated by Amyot, a Canadian resident who controlled Spencer, Hilbroy, and IAB Media. According to the complaint, Amyot worked with the three companies, as well as Spencer's two officers and directors, to create and advertise false and misleading press releases and to otherwise promote Spencer's stock, including via websites and newsletters. The complaint alleges that, among the false and misleading press releases were a series of releases that claimed that Spencer had received an unsolicited buyout offer from a Mideast company for $245 million. In fact, the supposed buyout offer did not even exist. The complaint claims that the promotional campaign significantly pumped up the price of Spencer's stock – at one point causing the price to more than double in two days – and consequently enabled Amyot to dump tens of millions of shares into the market at artificially inflated prices for gross proceeds in excess of $5 million. The complaint further claimed that Spencer, Spencer's CEO, and Amyot violated certain provisions of the federal securities laws by transferring millions of Spencer shares in an effort to avoid registration requirements.
The final judgments, which will be entered by default, will permanently enjoin Amyot, Spencer Pharmaceutical, Hilbroy, and IAB Media from violating Section 17(a) of the Securities Act of 1933 ("Securities Act") and Section 10(b) of the Securities Exchange Act of 1934 and Rule 10b-5 thereunder. The final judgments against Amyot and Spencer will further enjoin them from violating Sections 5(a) and (c) of the Securities Act, and the final judgment against Amyot will also permanently bar Amyot from serving as a director or officer of a public company and from participating in a penny stock offering. The final judgments will also require Amyot, Hilbroy, and IAB Media to collectively pay $5,879,339 in disgorgement and prejudgment interest and $1,050,000 in penalties ($750,000 by Amyot and $150,000 each by Hilbroy and IAB Media). The final judgment against Spencer will require the company to pay a penalty of $150,000.
The Court also imposed additional monetary sanctions of $5,425 against Amyot who, with no notice to the Court or the SEC, failed to appear at the trial, which had been scheduled to commence on Monday, November 17, 2014. His failure to appear resulted in the Court immediately entering a default against him and the Court awarded sanctions in the amount of 15.5 hours of attorney's fees for the SEC's final pretrial preparations the day before trial. The Court previously defaulted Spencer, IAB Media, and Hilbroy after each failed to appear as parties in the case.
The Court previously entered final judgments against Spencer's two officers, Maximilien Arella and Ian Morrice, on September 25, 2014. Arella and Morrice each consented to the entry of the final judgments, which permanently enjoined them from future violations of certain antifraud provisions of the federal securities laws, barred both for a period of five years from serving as a director or officer of a public company and from participating in a penny stock offering, and ordered them to each pay $50,000 penalties.
For further information about this securities law blog post, please contact Brenda Hamilton, Securities Attorney at 101 Plaza Real S, Suite 202 N, Boca Raton, Florida, (561) 416-8956, by email at [email protected] or visit  www.securitieslawyer101.com.   This securities law blog post is provided as a general informational service to clients and friends of Hamilton & Associates Law Group and should not be construed as, and does not constitute, legal and compliance advice on any specific matter, nor does this message create an attorney-client relationship. Please note that the prior results discussed herein do not guarantee similar outcomes.
Hamilton & Associates | Securities Lawyers
Brenda Hamilton, Securities Attorney
101 Plaza Real South, Suite 202 North
Boca Raton, Florida 33432
Telephone: (561) 416-8956
Facsimile: (561) 416-2855
www.SecuritiesLawyer101.com