Three SEC Stop Orders, One Mystery? Going Public Attorneys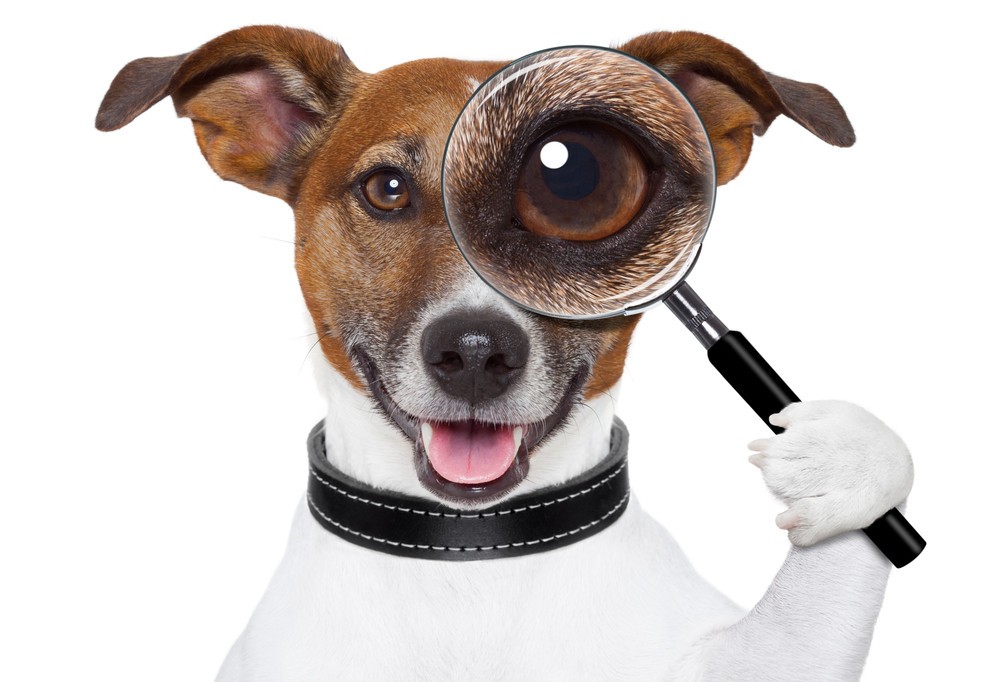 On May 11, 2015, the Securities and Exchange Commission ("SEC") instituted administrative proceedings against two penny stock companies, Visual Acumen, Inc., and First Xeris Corp. (FXER).  The purpose of the actions was to establish grounds for imposing stop orders that would suspend registration of the companies' stock.
First Xeris had filed a Form S-1 registration statement on April 22, 2013 to register an offering of 3 million common shares for a total of $39,000.  The registration statement was amended several times, and finally deemed effective on January 8, 2014.  Visual Acumen filed its own Form S-1 registration statement on February 5, 2014 to register an offering of 3 million common shares for a total of $33,000.  The registration statement was amended once, and became effective on May 9, 2014. 
First Xeris's offering was to be sold to the public by its sole officer and director, David Mullins.  Mullins himself owned 9 million shares, which he had supposedly purchased for $9,000.  Prior to the offering, that represented 100 percent ownership in the company.  Visual Acumen's stock was to be sold to the public by its own sole officer and director, Alex McKenna.  Like First Xeris's Mullins, McKenna owned 9 million shares of his company's stock, which he had supposedly purchased for $9,000.  Both First Xeris and Visual Acumen identified themselves as a shell company.
The notices announcing the initiation of the SEC stop orders against the two companies are similar.  Both begin by asserting that the "Registration Statement includes untrue statement of material facts and omits to state material facts necessary to make the statement contained therein not misleading…"  For example, the SEC alleges that both companies misrepresented their business plans, and that neither Mullins nor McKenna had actually paid $9,000 for the stock he owned.  Using nearly identical wording in both notices, the agency goes on to object that the assertion that the "sole officer and director 'is the only 'parent' and 'promoter' of the company'" is "untrue and misleading because Respondent [the company] is controlled and/or promoted by an undisclosed control person, parent and/or promoter."
The inescapable conclusion is that the SEC believes that First Xeris and Visual Acumen were set up by the same unidentified individual or entity.  What do the two companies have in common?  Not much at first glance.  Both were incorporated in Florida, First Xeris on March 21, 2013, and Visual Acumen on October 7, 2013.  Different securities attorneys wrote the consent letters accompanying the Forms S-1:  Angela Collette PSC of Michigan vouched for First Xeris; Everett & Everett of New York for Visual Acumen.  The companies do, however, share an auditor, Messineo & Co. of Clearwater, Florida.
We recently wrote about securities lawyer, John Briner, who with the help of securities lawyer Diane Dalmy attempted to register 20 penny mining companies in 2013.  Each company had a different sole officer and director; Briner's name appeared nowhere in the registration statements.  It seems that like them, Mullins of First Xeris and McKenna of Visual Acumen were figureheads acting for an undisclosed principal.  First Xeris and Visual Acumen are, however, different from the Briner shells in two significant ways:  they did not purport to be mining companies, and they did not use auditors favored by Briner.
Nonetheless, it seems likely that the actions taken against First Xeris and Visual Acumen proceed from an investigation into the activities of an individual like Briner.  In early 2013, a research report presented at Promotion Stock Secrets examined a number of shells formed between 2010 and 2012.  In their initial S-1 registration statements, most claimed a sole officer and director who owned 9 million shares of the company's stock, for which he'd paid $9,000.  In most cases, the securities attorney who wrote the consent letter for the S-1 was Diane J. Harrison of Harrison Law, P.A., a Florida firm.  In all cases, the auditor was Peter Messineo.
Visual Acumen never found a sponsoring market maker to file a Form 211 with the Financial Industry Regulatory Authority (FINRA) and so was never assigned a ticker symbol and has never traded.  First Xerix did file a 211, and has traded sporadically as FXER.  Although the S-1 whose veracity has now been challenged by the SEC was deemed effective in January 2014, by early 2015 FXER had stopped making its required periodic filings with the agency, and now trades as a Pink No Information stock.
Apparently an intentional decision to stop filing had been made.  The company was last heard from on December 29, 2014, when it filed an Initial OTCQB Certification with OTCMarkets.  That filing signaled that First Xeris intended to continue filing with the SEC and paying QB fees to OTC Markets.  Something, most probably an SEC investigation, must have made the company change its corporate mind about that.
Interestingly, although FXER's initial registration statement on Form S-1 was accompanied by a consent letter written by securities attorney Angela Collette, the consent letters for the final three amendments to the S-1 were prepared by Diane J. Harrison.
To deepen the mystery, a third administrative proceeding was instituted on May 12, 2015, against PurpleReal.com Corp. This time, the stop order was not merely proposed, but issued immediately.  Like Visual Acumen and First Xeris, PurpleReal.com is a Florida company, formed there in January 2014 by none other than securities attorney, Diane Harrison, who appointed herself president and director.  According to the only document filed with the Florida Secretary of State, the company's articles of incorporation, she still holds those positions.
PurpleReal filed a Form S-1 registration statement on March 4, 2014, offering 840,000 shares of the company's stock for a total of $42,000.  The offering differed from those of First Xeris and Visual Acumen in that the stock to be sold was owned by friends and family of Harrison and Anna L. Williams, who was appointed secretary of the company by Harrison.  Harrison herself owned 1,030,000 shares, or 54 percent of the company, for which she had paid $10,300, and Williams 30,000 shares, for which she had paid $300.  Peter Messineo did not perform the audit for the S-1; that was done by DKM Certified Public Accountants of Clearwater, Florida.  Harrison provided the attorney consent letter for her own company.  That is permissible, but in a comment letter, an examiner from the SEC's Division of Corporation Finance asked her to note that she "may have a conflict of interest between serving as an officer and sole director of a company that desires to have an effective registration statement and serving as legal counsel to such company and rendering the legal opinion that is required in order for such registration to become effective." Harrison then included the requested disclosures.
That and other comments were addressed in subsequent amendments to the registration statement, and the S-1 was deemed effective on July 7, 2014.  PurpleReal never applied for a ticker from FINRA, and ceased filing with the SEC in late 2014.
Although PurpleReal appears at first glance to be quite different from First Xeris and Visual Acumen, evidently the SEC doesn't believe it is.  In its recent action, the agency once again notes that the registration statement "includes untrue statement of material facts and omits to state material facts necessary to make the statements contained therein not misleading."  It sustains, for example, that Harrison's claim that friends and family paid $300 for their shares is untrue because "all shares were purportedly gifted to the selling security holders by an undisclosed control person."  The agency adds that those shares were gifted by, and PurpleReal was fully capitalized by, "a corporation controlled by one of Respondent's officers and one of Respondent's security holders."  Harrison and her husband, Michael Daniels, own or have owned several Florida corporations, but none can be identified as the entity that backed PurpleReal.
SEC stop orders are rare, so it is tempting to believe these three very recent actions are directly connected.  In all three cases, the SEC's fundamental allegations are that claims made in the companies' S-1 registration statements are untrue and misleading,and that the companies are not controlled by the individuals who claim to control them.  What is not clear is whether all three are controlled by the same person, and, if they are, who that person might be.
Presumably the information that led the SEC to institute the stop order proceedings was uncovered in the course of an investigation.  No doubt, we shall learn more about that investigation, and the securities violations that sparked it, in the months to come.
For further information please contact Brenda Hamilton, Securities Attorney at 101 Plaza Real South, Suite 202 North, Boca Raton, FL, (561) 416-8956, or by email at [email protected].  This informaiton is provided as a general or informational service to clients and friends of Hamilton & Associates Law Group, P.A. and should not be construed as, and does not constitute legal advice on any specific matter, nor does this message create an attorney-client relationship.  Please note that prior results discussed herein do not guarantee similar outcomes.
Hamilton & Associates | Securities Lawyers
Brenda Hamilton, Going Public Attorney
101 Plaza Real South, Suite 202 North
Boca Raton, Florida 33432
Telephone: (561) 416-8956
Facsimile: (561) 416-2855
www.SecuritiesLawyer101.com