FBI Informant Guy Gentile Pushes Back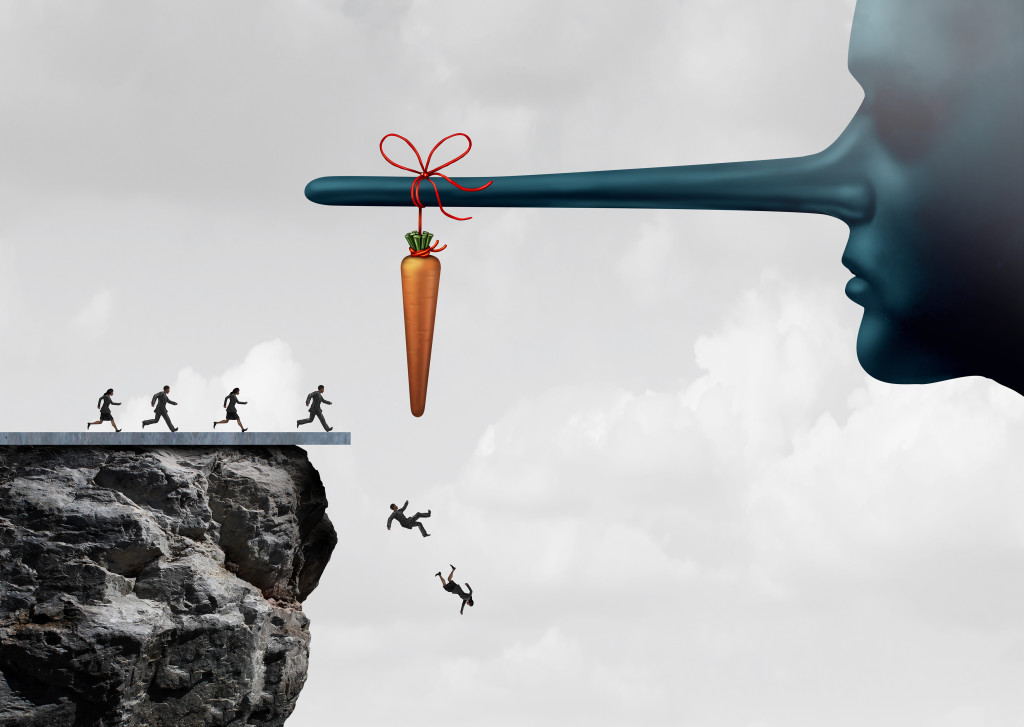 In September, we wrote about Guy Gentile, the owner of two successful stock brokerages, and his troubles with the U.S. Department of Justice ("DOJ").  According to the DOJ, back in 2007-2008, Guy Gentile had become involved in the promotion of two penny stocks, Raven Gold Corporation (RVNG) and Kentucky USA Energy, Inc. (KYUS).  The Securities and Exchange Commission ("SEC") opened an investigation into both, and the DOJ took an interest as well.  The individuals who paid for the promotions were different, but the promoters were the same:  Canadians Mike Taxon and Itamar Cohen.  Taxon and Cohen recruited Gentile because they needed a trader who could create the appearance of a market for their first play, RVNG.
The operation followed a pattern familiar to anyone who follows penny stock pump and dump operations.  The Canadians who controlled the RVNG shell gave a large block of unrestricted stock to the promoters, who would use it to get trading going, and eventually to pay for a hard mailer, other advertising, and manipulative trading.  Some friendly traders and stock touts were willing to accept free RVNG shares as kickbacks for open market purchases of the stock.  The company's CEO began to issue press releases that would be used in the preparation of the mailer.  The mailer was distributed in mid-July 2007, and not surprisingly, it drove price and volume.  Before the promotion began, the stock price had hovered around $0.80 a share; at the promo's height, it hit $1.73.  
The Kentucky USA Energy promotion followed almost immediately, beginning in the summer of 2007.  It was commissioned by Adam Gottbetter, a New York securities attorney who specialized in penny stocks, and a partner unnamed in the subsequent litigation, but who may have been Samuel DelPresto.  The KYUS pump was organized in the same way the RVNG pump had been:  the promoters were given unrestricted stock which they traded to create a false impression of interest; advertising was purchased, and a mailer was prepared and distributed.  The SEC estimated the participants in the penny stock scheme took in $10 million in gross proceeds.
Though an SEC investigation began fairly early on, Gentile appears to have had no idea he was a subject of interest to the SEC and the DOJ.  In 2011, he opened a second brokerage, SureTrader, in the Bahamas.  It started off with a bang, because he'd designed it to accommodate day traders, offering inexpensive commissions, generous leverage, and more.  Guy Gentile's calculation was that his new clients would be very active traders, and he'd profit by focusing on the volume of transactions rather than their size.  Cheered by early results, in January 2012 he gave an interview to the Nassau Guardian in which he explained his plans in detail.
Only six months later, Guy Gentile was abruptly brought down to earth when he was arrested by U.S. Customs and Border Control at the Westchester, New York airport.  The customs agents transferred him to the custody of the FBI, who escorted him to Newark, New Jersey and popped him in jail for a weekend.  He was then informed that he'd been named in a sealed indictment for alleged securities crimes committed in connection with the RVNG and KYUS promotions.  Guy Gentile wrote his own account of "What Really Happened" and posted it on his blog (scroll down); it's an interesting read.
According to Guy Gentile, the FBI immediately told him their real interest was in Adam Gottbetter, the New York securities attorney who'd controlled the KYUS shell, and of whom they suspected extensive securities fraud.  They asked him to cooperate, and seeing an obvious advantage for himself, he agreed in principle.  After consulting with his attorney, he consented to help the authorities not only with the RVNG and KYUS pump and dump schemes, but also with other investigations.  Guy Gentile did not demand a written non-prosecution agreement, but was encouraged when the DOJ withdrew the complaint it had filed under seal against him.
For the next three years, Guy Gentile was at the beck and call of the DOJ and the SEC.  He was permitted to continue to run his own businesses—including SureTrader in the Bahamas, which would prove useful in several cases—but the authorities' needs came first.  He seems to have enjoyed some of his undercover work, and believed he'd established a good rapport with his FBI handlers and their AUSA supervisors.  He did not, however, want to play informant for the rest of his life, and hoped his lengthy cooperation would ultimately result in formal immunity from prosecution, or at least in a misdemeanor charge only.
He was not to be so lucky.  On March 23, 2016, the SEC filed a civil lawsuit naming him, and the DOJ refiled its complaint, charging him with one count of conspiracy to commit fraud and one count of securities fraud.  He was angry and felt betrayed.  He'd helped with a considerable number of investigations that had resulted in successful prosecutions and multi-million dollar fines and disgorgement.  He'd put his businesses, and sometimes his own personal safety, at risk.  Was that not enough?  On July 14, 2016, Guy Gentile filed a motion to dismiss the indictment.
[For a fuller account of the RVNG and KYUS pump and dump schemes, the work Gentile did for the FBI and the SEC, see our earlier article here.]
The Government's Response
Guy Gentile wasn't unaware that charges might be refiled.  From the outset, and with the encouragement and approval of his attorney, he'd signed yearly tolling agreements.  The agreements waived his right to claim that an eventual prosecution should be dismissed because the statute of limitations for the original crimes had expired.  In February 2014, he told his FBI handlers he wouldn't sign another tolling agreement.  As he understood it, that would mean it would have only one year from the time it expired on June 30 in which to file charges against him.  According to Guy Gentile, the FBI agents confirmed his interpretation.  Gentile also told the AUSA assigned to the case that he was no longer interested in cooperating unless the government agreed not to "reinstate its previously withdrawn felony charges."  The AUSA was unwilling to make a commitment, but indicated that continuing his work as an informant, with or without a tolling agreement, might advance his cause.
Gentile took that advice, though he signed no more tolling agreements.  Gentile believed he'd be off the hook for good on June 30, 2015.  Instead, when that date rolled around, he was told he would be prosecuted.  The authorities did not act immediately.  The U.S. Attorney's Office for the District of New Jersey finally charged him criminally, and the SEC sued him civilly, on March 23, 2016.
Gentile filed a motion to dismiss the indictment on July 14, 2016.  His broader argument was that the government's decision to prosecute was "outrageous" in light of years of cooperation during which the FBI had assured him–"with explicit words, implicit conduct, and winks and nods"—that in the end he would not be charged.  His more specific arguments were that:
–  The applicable statute of limitations set by the final tolling agreement expired on June 30, 2015.  If the government had not charged him by then, it was barred from doing so at a later date.
–  Gentile's right to a speedy trial, triggered on the day of his arrest in 2012, was abridged because his liberty was restricted.
–  The fundamental fairness doctrine of the Fifth Amendment's due process clause was violated because the government had caused him to believe he would not be charged if he continued his cooperation.  This, he argued, created a de facto non-prosecution agreement.
The government filed an opposition to the motion to dismiss on September 23, 2016.  In it, the prosecution paints Gentile as an accomplished and sophisticated securities manipulator, adding that the fact that he was "deeply enmeshed in the world of stock market manipulation" was what made him such a valuable cooperator.  Objecting to what it calls his "overblown rhetoric," it points out that in an October 2014 letter to the U.S. Attorney's office, Gentile's attorney Adam Ford acknowledged no promises had been made:
As you and I discussed during our August 14 meeting in Newark, Gentile has been unwavering in his commitment to your office, despite the absence of any assurance as to how this matter might end for him. Indeed, in late August of this year, even after two full years of significant cooperation, and after you stated that your office would not make any commitment to exercise leniency, or indeed to do anything other than proceed with the originally contemplated felony charges, Gentile nevertheless agreed to continue his cooperation.
The prosecution added that it was "always the Government's expectation that Gentile would face criminal charges."  In the memorandum of law that accompanied his motion to dismiss, Gentile said only that in June 2015, "the Government informed Mr. Gentile that it intended to indict him for the same conduct upon which it had arrested him in 2012."  The opposition enlarges on what was discussed at the meeting, pointing out that while it would not agree to a non-felony disposition, "it was prepared to proceed with a felony disposition… that would result in a sentence of probation."  Gentile would plead guilty, report to a probation officer for a year, and the matter would be ended.  Gentile refused the deal.  According to the prosecution, several additional attempts to reach a plea agreement were made, but to no avail.  That was why nearly nine months passed between the time Gentile was informed he'd be indicted and the time the DOJ filed its charges.
More detailed objections are offered to the specific points raised by Gentile in his motion to dismiss.  Gentile had argued that the statute of limitations on his crimes had expired:  originally it would have been five years, and that time was extended two years by the tolling agreements he'd signed.  The prosecution disagrees, pointing out that when the indictment was filed, the statute of limitations for securities fraud and conspiracy to commit securities fraud was six years, not five based upon the Dodd-Frank Act, which was passed in July 2010.  Gentile was aware this question would be raised, and anticipated it by asserting that because his alleged conduct predates passage of Dodd-Frank, the six year statute of limitations cannot be applied retroactively.  We agree with this analysis.
The prosecution disagrees, citing the Supreme Court's decision in Landgraf v USI Film Prods, which held that in such cases, "the court must determine whether the new statute would have retroactive effect, i.e., whether it would impair rights a part possessed when he acted, increase a party's liability for past conduct, or impose new duties with respect to transactions already completed."  As applied to Gentile, the prosecution interprets Landgraf to mean that if Gentile's alleged crimes not been illegal at the time he committed them, he couldn't be prosecuted had Dodd-Frank made them so; but merely extending the length of time during which he could be charged would not constitute retroactive application. For good measure, the prosecution adds that "after Landgraf, the Third Circuit adopted the general principle that 'retroactivity concerns do not bar a changed limitation period's application to a suit filed after the amendment's effective date.'"
Gentile correctly points out that the Supreme Court has instructed, "cases where this Court has found truly 'retroactive' effect adequately authorized by statute have involved statutory language that was so clear that it could sustain only one interpretation." I.N.S. v. St. Cyr, 533 U.S. 289, 316–17 (2001) (citing Lindh v. Murphy, 521 U.S. 320, 328, n. 4 (1997)). This has remained the law of the land both before and after Landgraf.
When Congress wishes to express such an intent, it customarily uses unequivocal language, such as "this subsection shall apply to an offense committed before the effective date of this section."
The five-year statute of limitations in effect at the time of the alleged conduct, 18 U.S.C.§ 3282 – which has remained in effect up through the present – states: "Except as otherwise expressly provided by law, no person shall be prosecuted, tried, or punished for any offense, not capital, unless the indictment is found or the information is instituted within five years next after such offense shall have been committed." (emphasis added). Dodd-Frank (18 U.S.C. § 3301) does not "expressly provide" that it applies retroactively, or that no other limitation period applies. Indeed, it merely states: "No person shall be prosecuted, tried, or punished for a securities fraud offense, unless the indictment is found or the information is instituted within 6 years after the commission of the offense."
Taking considerable pains to close the door on Gentile's argument as to the statute of limitations, the government sustains that contrary to his expectation, the second tolling agreement did not create any kind of deadline by which he must be indicted or not.  The agreement specifically noted Gentile's "understand[ing] that this time period will be excluded from the calculation of any limitations periods applicable to the filing of any charges relating to the above sections of the United States Code" and that he was "expressly waiv[ing] any right" he had "relating to the statute of limitations or prompt disposition of the charges referred to" in the waiver.  And so, the prosecution claims, he had waived all statute of limitations-based defenses.
As a final—and rather unusual—argument on this point, the opposition remarks that "the Government could not have misled [Gentile] on this point, as it was unaware at [the time he signed the second waiver] that § 3301 [of Dodd-Frank] had extended the securities fraud statute of limitations."
Notwithstanding a 19-page disquisition on the subject of the proper statute of limitations by the prosecution, could Gentile be right?  Beginning its wrap-up, the government seems to ask the judge to be understanding, as the preparation and signing of the second agreement was all in good fun:  "Under these circumstances, Gentile should not be unjustly shielded from prosecution merely because of a possible mutual mistake in July 2013 regarding the statute of limitations for securities fraud."  Gentile himself says nothing about any "mutual mistake."
We expect that the statute of limitations issue will determine the outcome of this case. With respect to this, Gentile's argument is sound and well developed.
The Sixth Amendment's Speedy Trial Provision
Gentile argued in his motion to dismiss that his constitutional right to a speedy trial, triggered by his arrest, restriction of liberty, and more, had been abridged.  He acknowledged the findings of United States v MacDonald:  that while the speedy trial clause is not applicable if no arrest has taken place, no indictment has been lodged, or if an "accusatory instrument"—in this case the original sealed complaint filed in 2012—has been dismissed, but maintained that Gentile's rights had indeed been violated.  First, he cites Klopfer v North Carolina, in which the Supreme Court ruled that a procedural tool called "nolle prosequi with leave" could not be used to restore a previously withdrawn criminal indictment to the trial docket without an order of the court, because that would be a violation of the defendant's right to a speedy trial.  That, the high court said, "may subject him to public scorn and deprive him of employment, and almost certainly will force curtailment of his speech, associations and participation in unpopular causes."
He further notes that although the 2012 complaint had been dismissed, it was dismissed without prejudice, meaning it could be refiled at any time.  In addition, the government imposed bail upon him, despite the withdrawal of charges, required him to turn over his passports (he has dual U.S.-Italian citizenship), and make himself available to do the FBI's bidding whenever that was deemed necessary.  As his attorney put it: "Throughout the entire time Mr. Gentile was cooperating, the agents and the U.S. Attorney's Office controlled his life."
The government disagrees, arguing that if it formally drops charges, "the formerly accused is, at most, in the same position as any other subject of a criminal investigation."  It concludes that from the moment the 2012 complaint was dismissed, Gentile did not have a Sixth Amendment right to a speedy trial because there was "no pending criminal prosecution on which he could have been tried until the grand jury returned its indictment" on March 23, 2016.  According to the U.S. Attorney's Office, the imposition of bail and the seizure of passports were a mere "inconvenience".  The important thing was that Gentile's cooperation was entirely voluntary; he could stop at any time and make a presentation to the USAO requesting that no charges be filed, as he eventually did.  The prosecution also objects to Gentile's citation of Klopfer, on the grounds that the defendant in that case demanded a trial before the prosecutor invoked "nolle prosequi with leave."  Gentile supported the dismissal of the complaint against him because it would make his cooperation—which he saw as desirable—possible.
In a discussion of the Supreme Court's specification of four factors that must be considered concerning violations of a defendant's right to a speedy trial set forth in Barker v Wingo, Gentile's counsel gets to the bottom line:
The second factor under the Barker test – the reason for the delay – requires courts to determine the reasons for the delay. In this matter, the reason for the delay is, simply put, outrageous. The Government, through its words and actions, caused the delay by disingenuously dangling before Mr. Gentile the prospect of first a non-felony resolution, and ultimately a nonprosecution [sic], in order to induce his continued efforts as a cooperator. And when the Government was finally done benefitting from those efforts, it simply reneged on its word, indicting Mr. Gentile, approximately 44 months after his initial arrest.
It adds:
With respect to speedy trial analysis, courts have made clear that "when the Government deliberately prolongs a defendant's case for its own benefit, it does so at its own risk." United States v. Davis, 679 F.2d 845, 850 (11th Cir. 1982). Accordingly, courts draw a line "between intentional delays that are permissible and those that are impermissible, with deferring prosecution because of an ongoing trial by another sovereign or a missing witness on the one side of the line, and deferring prosecution as a means to exert pressure on a potential cooperating witness on the impermissible side."
Characterizing the government's conduct as "egregious," Gentile's attorney asserts that it manipulated his client with "false statements and suggestions (as well as explicit statements) of non-prosecution, into performing what the Government has consistently described as extraordinary cooperation over a period of 36 months."
In response, the prosecution insisted that Gentile had "requested the opportunity to cooperate at the outset," rendering his argument of inducement moot.
Due Process Claims
Gentile's counsel argues that his client was denied due process because the government failed to fulfill the promises it made, noting that oral promises are no exception.  He cites the decision in Santobello v New York:  "But the Court's language in Santobello is crystal clear and broadly stated: When a plea rests in any significant degree on a promise or agreement of the prosecutor, so that it can be said to be a part of the inducement or consideration, such promise must be fulfilled. Must be fulfilled! The Court did not add 'unless the promise was oral'…." [emphasis in original].
He concludes that the government entered into a binding agreement with Gentile; one providing that if Gentile continued to cooperate beyond the end of 2014, he would not be charged with a felony.  In October of that year, the AUSA supervising Gentile told his counsel that Gentile would "get what he wanted" if he continued to work on the case against Alex Milrud, which was important to the DOJ.  Gentile more than once made clear that "what he wanted" was a non-prosecution agreement.  He continued his work for law enforcement until June 2015.  Milrud was arrested and pled guilty; Gentile had fulfilled his end of the bargain.
In addition, even if it had been an agent of the government who had made an unauthorized promise, the government would still be bound by it, according to the "fundamental fairness" guaranteed by the Due Process Clause of the Fifth Amendment.  In support, the defense notes that the "FBI agents in this matter consistently induced Mr. Gentile to cooperate over the course of years by assuring him, in no uncertain terms, that he would not be prosecuted in exchange for his efforts. Those assurances started on the day Mr. Gentile was arrested, grew after February 2014, and continued through December 2014."
Relying on the October 2014 letter in which Gentile's attorney acknowledged that the AUSA's office "would not make any commitment to exercise leniency, or indeed to do anything other than proceed with the originally contemplated felony charges," the prosecution rejects any notion of violation of due process, on the grounds that no promises were ever made.  It further notes that even when law enforcement agents have offered incautious inducements to potential criminal defendants, the courts have very rarely construed them as violations of the fundamental fairness doctrine.
Gentile's Rebuttal
The defense had one final opportunity to make its case.  It filed a rebuttal to the government's opposition on November 4, 2016.  The rebuttal begins by making two strong points:
First, the Government acknowledges that at the time it drafted the two tolling agreements signed by Mr. Gentile, it believed the relevant statute of limitations was five years. That admission should bring this case to a full stop. Taking the Government at its word, that admission means both the Government and Mr. Gentile believed the relevant statute of limitations applicable to all crimes Mr. Gentile was agreeing to toll was five years – which precludes the Government from applying a different limitations period now. Equally significant is the Government's acknowledgement that it always intended to charge Mr. Gentile with a felony. If so, the Government tricked Mr. Gentile into waiving Constitutional rights by informing him that it would consider in "good faith" not reinstating his felony charges if he provided extraordinary cooperation; which he did. This admission also means that when the Government withdrew the original July 2012 Complaint, it did not do so – as Mr. Gentile believed – as a good faith demonstration that he might not be charged with a felony at the end of his cooperation. Rather, the Government dismissed the Complaint in bad faith for the purpose of convincing Mr. Gentile to waive his Constitutional rights and cooperate, knowing all along that it fully intended to charge him with a felony without any such good faith consideration.
The rebuttal continues by enlarging on these points and others originally made in its motion to dismiss.  It concludes by addressing the government's claim that in the end, the decision on Gentile's request that he not be charged with a felony "did not go his way."  Why not?  What had he failed to do, or to do well, during his years of cooperation?  His work yielded many successful prosecutions and substantial penalties and disgorgments.  The FBI and the AUSA praised his "extraordinary cooperation."  What more was required for him to "get what he wanted"?  If it had, as the government now claims, always been its intention to charge him with a felony, how can that cooperation have been solicited in good faith?
The defense closes with a very compelling and legally sound request that the court dismiss the indictment with prejudice, or alternatively schedule a hearing on the matters at issue.
On November 14, 2016, Jose Linares, the presiding judge in the case, held a conference to determine whether the issues raised by Gentile in his motion to dismiss the indictment should be decided on papers or would require oral arguments or an evidentiary hearing.  Nicholas Grippo and Paul Murphy appeared for the government; Chad Seigel and Adam Ford represented Gentile.  The judge was initially willing to schedule oral arguments if both sides requested them, but wanted to be convinced that an evidentiary hearing would be necessary.
Grippo favored oral arguments, but also believed an evidentiary hearing might be necessary to resolve one issue, the "due process argument based on alleged Government misconduct."  By that he meant Gentile's claim that FBI agents had promised him more than once that he wouldn't be prosecuted if he cooperated, or continued his cooperation with them.  Grippo's characterization of that as "misconduct" is based on his own claim that if such promises had been made, they were merely lies that "don't come close to rising to the level of outrageous Government misconduct."
As far as the prosecution was concerned, that was the only point that needed to be settled by a hearing; the statute of limitations and speedy trial issues could be dealt with in oral arguments.  Gentile's counsel Seigel agreed on that, but pointed out that as far as the defense was concerned, the due process and fundamental fairness issues were distinct and separate:
Just to be clear, the due process argument relates to the statements of the U.S. Attorney's Office, which created a binding contract.  That's one.
 Then there is a separate argument based on fundamental fairness, which requires dismissal, and that is not just the statements attributed to the agents, which the Government seems to overlook.  It relates to all of the conduct in totality, so your Honor would have to consider with respect to fundamental fairness, not only the statements of the agents, but also the statements of the Government in the U.S. Attorney's Office.
Though Grippo initially conceded that oral argument would suffice for the statute of limitations question, he then appeared to change his mind, introducing an entirely new issue:
We think there is a slight chance that there could be a factual dispute that comes out of that argument, and without going into detail on the merits, there is a claim that Mr. Gentile would not have signed one of the two tolling waivers at issue here, if he knew at the time that he signed it, that the statute of limitations was six years rather than five…
The prosecution was once again admitting that when it presented the second tolling agreement to Gentile, it had no idea Dodd-Frank had extended the statute of limitations from five years to six.
Judge Linares agreed to set a date for oral arguments on the statute of limitations and speedy trial issues, and, if necessary, would schedule a hearing on due process and any remaining questions to follow.  He seemed a bit dismayed when Seigel told him he'd need four days for the hearing, because he'd be calling several Assistant U.S. Attorneys and a number of law enforcement officers.
Oral arguments will come next, and then the the judge will decide the issues addressed therein.  If he finds Gentile's arguments on the statute of limitations and speedy trial convincing, he could dismiss the case at that point.  As he noted, "[I]f I went ahead and decided those issues, if you were to win, we don't have to get to these other issues, right?"  If not, an evidentiary hearing will take place.
For further information about this securities law blog post, please contact Brenda Hamilton, Securities Attorney at 101 Plaza Real S, Suite 202 N, Boca Raton, Florida, (561) 416-8956 or by email at [email protected].   This securities law blog post is provided as a general informational service to clients and friends of Hamilton & Associates Law Group and should not be construed as, and does not constitute, legal and compliance advice on any specific matter, nor does this message create an attorney-client relationship. Please note that the prior results discussed herein do not guarantee similar outcomes.
Hamilton & Associates | Securities Lawyers
Brenda Hamilton, Securities Attorney
101 Plaza Real South, Suite 202 North
Boca Raton, Florida 33432
Telephone: (561) 416-8956
Facsimile: (561) 416-2855
www.SecuritiesLawyer.com