Vergeous LLC, et al. Charged with Offering Fraud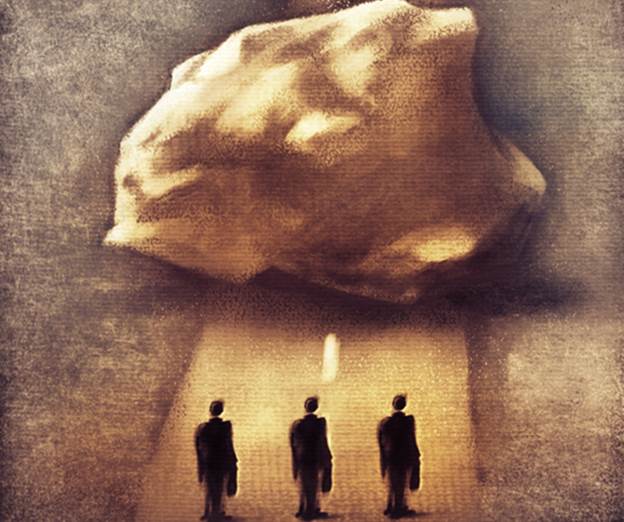 On August 16, 2017, the Securities and Exchange Commission ("SEC") announced that Vergeous LLC and Dream Team Partners LLC, two Florida-based video game development companies, and their principal have agreed to pay approximately $293,000 for misleading investors in video game projects.
According to the SEC's complaint, through a series of unregistered securities offerings during a three-year period, Vergeous LLC, Dream Team Partners LLC, and Paul E. Renfroe raised about $1.2 million from approximately 33 investors in several states, many of whom were elderly clients of Renfroe's other businesses. The SEC alleges that Vergeous and Renfroe told investors that their money would be used to develop "free-to-play" video game projects. Instead, the SEC alleges that more than $150,000 raised from investors was used to pay undisclosed company debts and back salaries to Renfroe and others. Renfroe also allegedly touted his experience as a "long time financial advisor" and told investors that he "voluntarily" gave up his securities licenses because placing customers' investments at risk "caused a real conflict of conscience." In reality, as alleged in the complaint, Renfroe was permanently barred from the securities industry by the NASD (now FINRA) for misusing customer funds. The SEC also alleges that Vergeous and Renfroe misled investors by failing to disclose that Dream Team held complete control over all intellectual property rights associated with any joint video game projects and that Renfroe had a 30 percent ownership stake in Dream Team, despite stating that "no conflicts of interest exist."The SEC's complaint further alleges that Renfroe was not registered with the SEC as a broker-dealer. Investors can quickly and easily check the credentials of people selling investments and determine whether they are registered by using the SEC's investor.gov website.
The SEC's complaint filed in the U.S. District Court for the Southern District of Florida charges Vergeous, Dream Team, and Renfroe with violating Sections 5(a), 5(c), and 17(a)(2) of the Securities Act of 1933, and charges Renfroe with violating Section 15(a)(1) of the Securities Exchange Act of 1934. Without admitting or denying the allegations in the SEC's complaint, Vergeous, Dream Team, and Renfroe consented to the entry of final judgments permanently enjoining each of them from violating the charged provisions of the federal securities laws, ordering Vergeous and Renfroe to pay $203,950 in disgorgement and interest, and Renfroe to pay an $89,078 penalty. The settlements are subject to approval by the court.
The SEC's order finds that Banca IMI Securities obtained pre-released ADRs and lent them to counterparties without satisfying the proper requirements. Banca IMI Securities's improper handling of ADRs, which lasted from at least January 2011 to August 2015, made it possible for such ADRs to be used for inappropriate short selling or inappropriate profiting around dividend record dates.  In certain countries, demand for ADR borrowing increased around dividend record dates so that certain tax-advantaged borrowers could, through a series of transactions, collect dividends without any tax withholding.  Pre-released ADRs that were improperly issued were used to satisfy that demand.
Earlier this year, broker ITG settled charges for similar misconduct.
"U.S. investors who invest in foreign companies through ADRs have a right to expect market professionals to create new ADRs only when they are backed by foreign shares so that the new ADRs are not used to game the system," said Sanjay Wadhwa, Senior Associate Director of the SEC's New York Regional Office.  "As our order finds, Banca IMI Securities's actions left the ADR markets ripe for potential abuse."
The SEC's order finds that Banca IMI Securities violated Section 17(a)(3) of the Securities Act of 1933 and failed reasonably to supervise its securities lending desk personnel.  Without admitting or denying the SEC's findings, Banca IMI Securities agreed to be censured and pay more than $18 million in disgorgement plus more than $2.3 million in interest and a $15 million penalty.  The SEC's order acknowledges Banca IMI Securities's cooperation in the investigation and its remedial actions.
For further information about this securities law blog post, please contact Brenda Hamilton, Securities Attorney at 101 Plaza Real S, Suite 202 N, Boca Raton, Florida, (561) 416-8956, by email at [email protected] or visit www.securitieslawyer101.com.   This securities law blog post is provided as a general informational service to clients and friends of Hamilton & Associates Law Group and should not be construed as, and does not constitute, legal and compliance advice on any specific matter, nor does this message create an attorney-client relationship. Please note that the prior results discussed herein do not guarantee similar outcomes.
Hamilton & Associates | Securities Lawyers
Brenda Hamilton, Securities Attorney
101 Plaza Real South, Suite 202 North
Boca Raton, Florida 33432
Telephone: (561) 416-8956
Facsimile: (561) 416-2855
www.SecuritiesLawyer101.com