SEC Charges Fifteen Unregistered Brokers for Illegal Offering of Intertech Solutions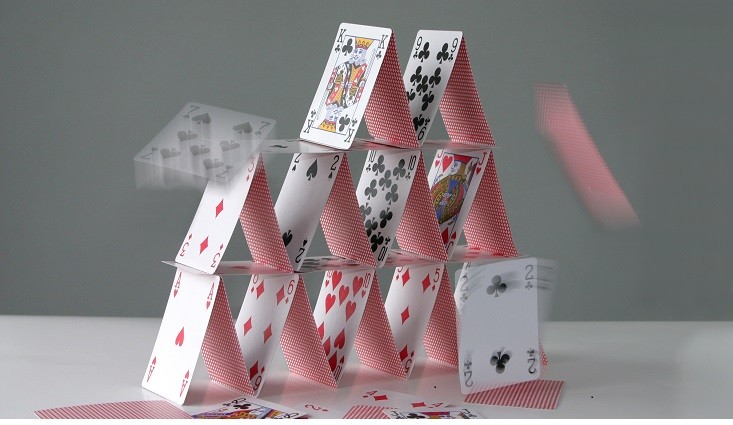 On April 9,2019, the SEC charged fifteen individuals with acting as unregistered brokers or aiding-and-abetting such activity in connection with Intertech Solutions, Inc.'s fraudulent and unregistered securities offerings.
The SEC's complaints allege that Alexander Bevil, Richard Bohnsack, Daniel Broyles, Charles Davis, Michael Duke, Joel Duncan, Martin Lewis, Mark Parman, William Roth, Paula Saccomanno, Kenneth Shelton, Billy Ray Statham, Jr., Glenn Story, Dennis Swerdlen, and Harold Wasserman were hired by Intertech Solutions to engage in or facilitate cold-call solicitations of hundreds of prospective investors throughout the United States and Canada from at least February 2014 through December 2016. The complaints allege that, as a result of the defendants' conduct, Intertech Solutions raised over $7 million from retail investors. According to the complaints, Intertech Solutions paid the defendants exorbitant commissions ranging from 35% to 50% of the funds provided by each investor. The complaints allege that the defendants did not disclose their commission rates to investors and instead distributed private placement memoranda that indicated that only 10% of investor proceeds would be used as commissions. The SEC previously charged Intertech Solutions and its control persons with orchestrating the fraudulent and unregistered offerings.
The SEC's complaints, filed in federal district courts in Nevada, Texas, and Florida, charge the defendants with either direct or indirect violations of the broker-dealer registration provisions of Section 15(a)(1) of the Securities Exchange Act of 1934. Twelve of the defendants are also charged with the securities registration and antifraud provisions of Sections 5(a), 5(c), and 17(a) of the Securities Act of 1933, and one defendant is also charged with violating the securities registration provision of Section 5(a) and (c) of the Securities Act. Without admitting or denying the SEC's allegations, eleven of the defendants have agreed to the entry of final judgments that enjoin them from violating these provisions, enjoin them from future solicitation of the purchase or sale of securities, impose penny stock bars, and order them to pay disgorgement of ill-gotten gains and civil monetary penalties. These settlements are subject to court approval.
The SEC appreciates the assistance of FINRA and various state, federal, and foreign authorities, including the British Columbia Securities Commission and the Cayman Islands Monetary Authority.
The SEC's Office of Investor Education and Advocacy has issued an Investor Alert to encourage investors to check the background of anyone selling or offering them an investment using the free and simple search tool on Investor.gov.
This securities law blog post is provided as a general informational service to clients and friends of Hamilton & Associates Law Group and should not be construed as, and does not constitute, legal and compliance advice on any specific matter, nor does this message create an attorney-client relationship. Please note that the prior results discussed herein do not guarantee similar outcomes.
Hamilton & Associates Law Group, P.A provides ongoing corporate and securities counsel to private companies and public companies listed and publicly traded on the Frankfurt Stock Exchange, London Stock Exchange, NASDAQ Stock Market, the NYSE MKT and OTC Markets. For two decades the Firm has served private and public companies and other market participants in SEC reporting requirements, corporate law matters, securities law and going public matters. The firm's practice areas include, but are not limited to, forensic law and investigations, SEC investigations and SEC defense, corporate law matters, compliance with the Securities Act of 1933 securities offer and sale and registration statement requirements, including Regulation A/ Regulation A+ , private placement offerings under Regulation D including Rule 504 and Rule 506 and Regulation S and PIPE Transactions as well as registration statements on Forms S-1, Form F-1, Form S-8 and Form S-4; compliance with the reporting requirements of the Securities Exchange Act of 1934, including Form 8-A and Form 10 registration statements, reporting on Forms 10-Q, Form 10-K and Form 8-K, Form 6-K and SEC Schedule 14C Information and SEC Schedule 14A Proxy Statements; Regulation A / Regulation A+ offerings; all forms of going public transactions; mergers and acquisitions; applications to and compliance with the corporate governance requirements of national securities exchanges including NASDAQ and NYSE MKT and foreign listings; crowdfunding; corporate; and general contract and business transactions. The firm provides preparation of corporate documents and other transaction documents such as share purchase and exchange agreements, stock purchase agreements, asset purchase agreements and reorganization agreements. The firm prepares the necessary documentation and assists in completing the requirements of federal and state securities laws such as FINRA and DTC for Rule 15c2-11 / Form 211 trading applications, corporate name changes, reverse and forward splits, changes of domicile and other transactions. The firm represents clients in London, Dubai, India, Germany, India, France, Israel, Canada and throughout the U.S.