Jeffrey D. Martin Charged with Manipulating Publicly Traded Stocks in Multiyear "Pump and Dump" Securities Fraud Scheme Worth Over $19 Million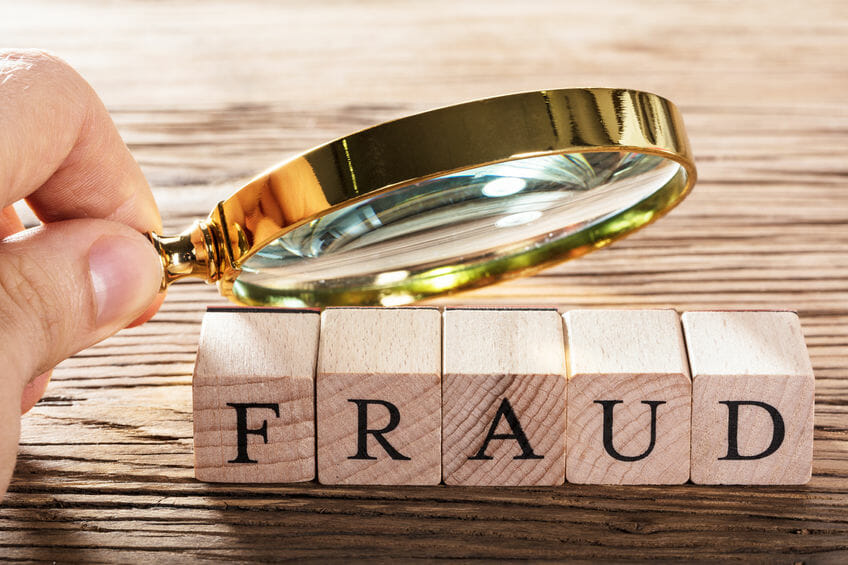 On November 19, 2020, the United States Attorney William M. McSwain filed a superseded Indictment against Jeffrey D Martin, 61, of Orlando, FL. Martin was charged with conspiracy and multiple counts of securities fraud and wire fraud, related to his manipulation of several publicly-traded securities in a "pump and dump" scheme in which Martin and his co-schemers allegedly defrauded investors out of over $19 million. The charges were announced in a press release issued by the United States Attorney's Office Eastern District of Pennsylvania on November 20, 2020.
According to the Superseding Indictment, from about April 2012 until December 2019, Martin and others allegedly manipulated the stock of Mainstream Entertainment, Inc., now known as Volt Solar Systems, Inc., Resort Savers, Inc., Axiom Holdings, Inc, Virtual Medical International, Inc., and Union Bridge Holdings, Ltd. The alleged manipulation involved fraudulent press releases, fraudulent securities disclosures filed with the U.S. Securities and Exchange Commission, and other fraudulent communications, as well as manipulative stock trading. The defendant and others were thus allegedly able to fraudulently inflate the price of the stock and then sell their own shares at inflated prices and reap illicit proceeds—a classic "pump and dump" scheme. Through this conspiracy, Martin and his co-conspirators allegedly defrauded investors to enrich themselves; Martin himself received more than $989,000 in illicit proceeds from the sale of over-inflated stock of just one of the companies.
Jeffrey Martin was first named in SEC litigation on June 5, 2001, along with Thomas L Tedrow, for the manipulation of Am-Pac International Inc. The case was settled with Martin consenting to the entry of a final judgment enjoining him from future violations of Sections 10(b) and 13(b)(5) of the Securities Exchange Act of 1934 ("Exchange Act") and Rules 10b-5 and 13b2-1 thereunder, and aiding and abetting violations of Sections 13(a) and 13(b)(2)(A) of the Exchange Act. Additionally, Martin consented to an injunction against future violations of Section 17(a) of the Securities Act of 1933 and a five-year officer and director bar. Martin agreed to disgorge $18,544.50, pay prejudgment interest of $6,065.38, and to pay a penalty of $18,544.50, for a total payment of $43,154.38.
Martin's name first came up for his involvement in Mainstream in a FINRA Complaint filed against Kirk Lynn Ferguson and Gary Hume on December 15, 2016. According to that complaint, Ferguson and Hume, through their now revoked firm, ACAP Financial ("ACAP"), assisted several individuals with unregistered stock sales in multiple penny stocks, including for Jeffrey Martin in Mainstream Entertainment, Inc. According to the complaint, Martin (identified only by the initials 'JM') liquidated 501,607 Mainstream shares through ACAP between January 24, 2013, and April 24, 2013, for approximately $739,914 in proceeds. Martin operated through a foreign corporation based in the British Virgin Islands. And one of the addresses on Martin's account was a Hong Kong address.
On July 27, 2017, the SEC brought charges against Jeffrey Martin for the manipulation of Mainstream Entertainment, Inc, now known as Volt Solar Systems, Inc. Also charged in the case were Thomas Tedrow, Harold J Swart Jr, Beaufort Capital Partners LLC, and Robert P. Marino (the principal of Beaufort).
According to the SEC Complaint, between January 2009 and March 2013, Jeffrey D. Martin and Thomas L. Tedrow orchestrated a scheme to conceal Mainstream Entertainment, Inc.'s status as a shell company, merge Mainstream with a purported solar energy company, and sell millions of purportedly unrestricted shares in the open market, all while flooding the market with false information about Mainstream. According to the SEC, Martin and Thomas Tedrow allegedly artificially inflated the price of Mainstream stock through false filings with the SEC, press releases, statements to broker-dealers and transfer agents, and by hiring a stock promoter to cold-call investors using false materials provided by Thomas Tedrow. Martin and Thomas Tedrow also allegedly engaged in matched trading designed to emulate legitimate investor interest in Mainstream while selling millions of shares into the manipulated market. The SEC's complaint also alleges that Tedrow's two sons, Christian T. Tedrow and Tyler T. Tedrow, both of Winter Park, Florida, drafted some of the false documents concerning Mainstream and received millions of purportedly unrestricted Mainstream shares that they sold in the open market without registering the shares or having a valid exemption from registration.
The SEC further alleged that Beaufort Capital Partners, LLC and its principal, Robert P. Marino, of Harrison, New York, unlawfully publicly sold Mainstream shares acquired from Martin in unregistered transactions. And that Harold J. Swart, Jr., of Kissimmee, Florida, unlawfully publicly sold Mainstream shares based on false statements to his broker-dealer. Finally, the SEC alleges that both Swart and Swart Baumruk & Co. LLP violated an order suspending them from appearing or practicing before the SEC as accountants based on review and other accounting work they performed for Mainstream.
The SEC also filed Administration Orders against Karen F Aalders and Sterling Craig Barton in the case.
On December 12, 2019, the US Attorney's office brought criminal charges against Jeffrey Martin for the Mainstream Entertainment Inc., now known as Volt Solar Systems Inc, scheme. The indictment remained sealed until June 1, 2020.
The SEC case, which was still ongoing against Martin at this time, was put on hold, coinciding with the criminal case's unsealing.
The Superseded Indictment filed on November 19, 2020, added details about Martin's involvement in the Resort Savers, Inc (RSSV), Axiom Holdings, Inc (AIOM)., Virtual Medical International, Inc (QEBR), and Union Bridge Holdings, Ltd (UGHL) share selling schemes.
According to the Superseded Indictment, between October 2015 and December 2019, Martin and his co-conspirators communicated false and fraudulent information about RSSV, AIOM (suspended by the SEC on June 20, 2017), QEBR, and UGHL and engaged in manipulative trading of those penny stocks for the purpose of fraudulently inflating the stock prices and reaping illicit gains, all to the detriment of the investing public.
On the same day the Superseded Indictment was filed, November 19, 2020, a Bench Warrant was Issued for Martin's arrest. A warrant was also issued for his arrest on December 12, 2019. To date, he remains a fugitive.
If convicted, Martin faces a maximum possible sentence of 245 years imprisonment, a $12.5 million fine, a 3-year period of supervised release, and a $1,200 special assessment.
For further information about this securities law blog post, please contact Brenda Hamilton, Securities Attorney at 101 Plaza Real S, Suite 202 N, Boca Raton, Florida, (561) 416-8956, by email at [email protected] or visit www.securitieslawyer101.com.  This securities law blog post is provided as a general informational service to clients and friends of Hamilton & Associates Law Group and should not be construed as, and does not constitute legal advice on any specific matter, nor does this message create an attorney-client relationship.  Please note that the prior results discussed herein do not guarantee similar outcomes.
Hamilton & Associates | Securities Lawyers
Brenda Hamilton, Securities Attorney
101 Plaza Real South, Suite 202 North
Boca Raton, Florida 33432
Telephone: (561) 416-8956
Facsimile: (561) 416-2855
www.SecuritiesLawyer101.com